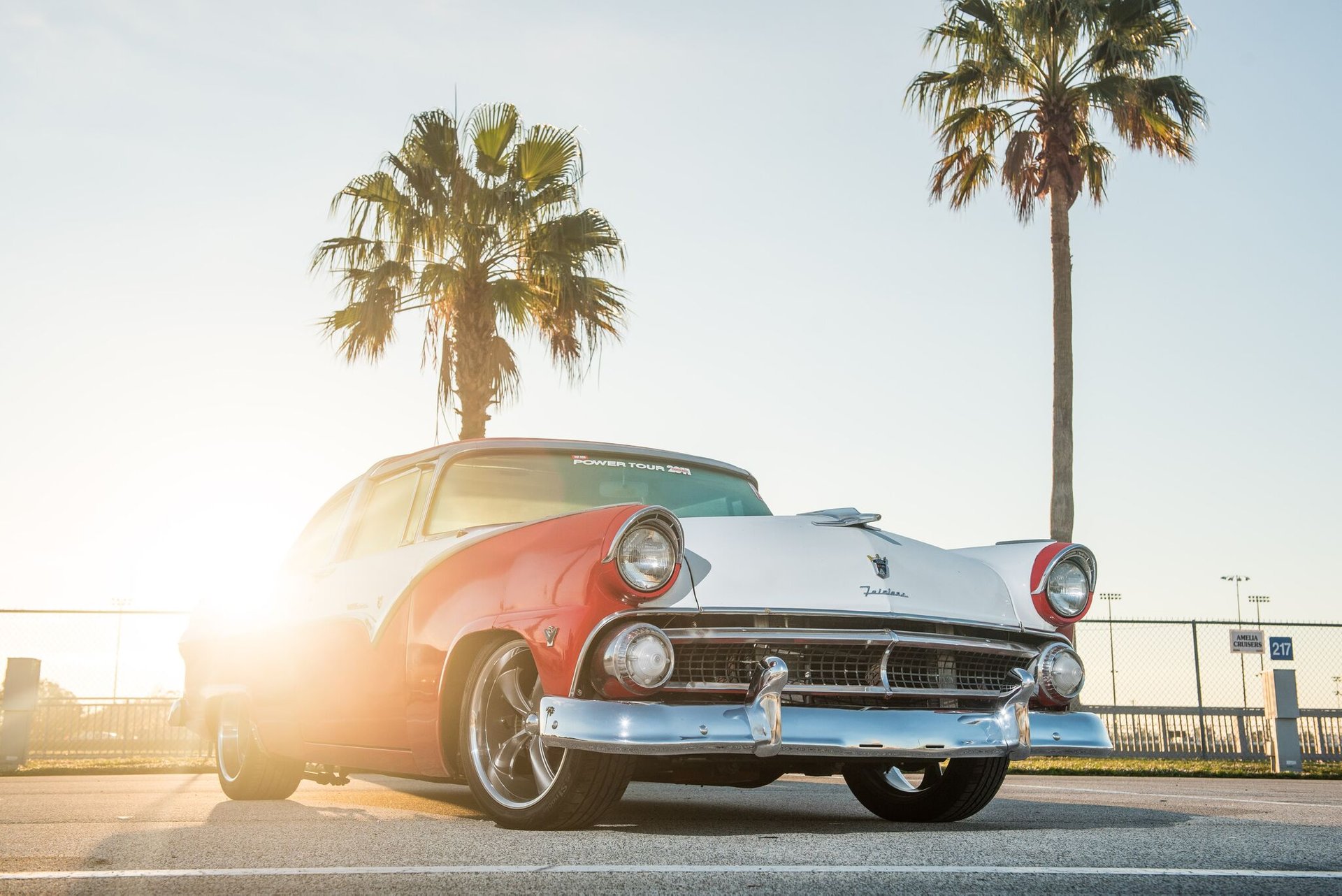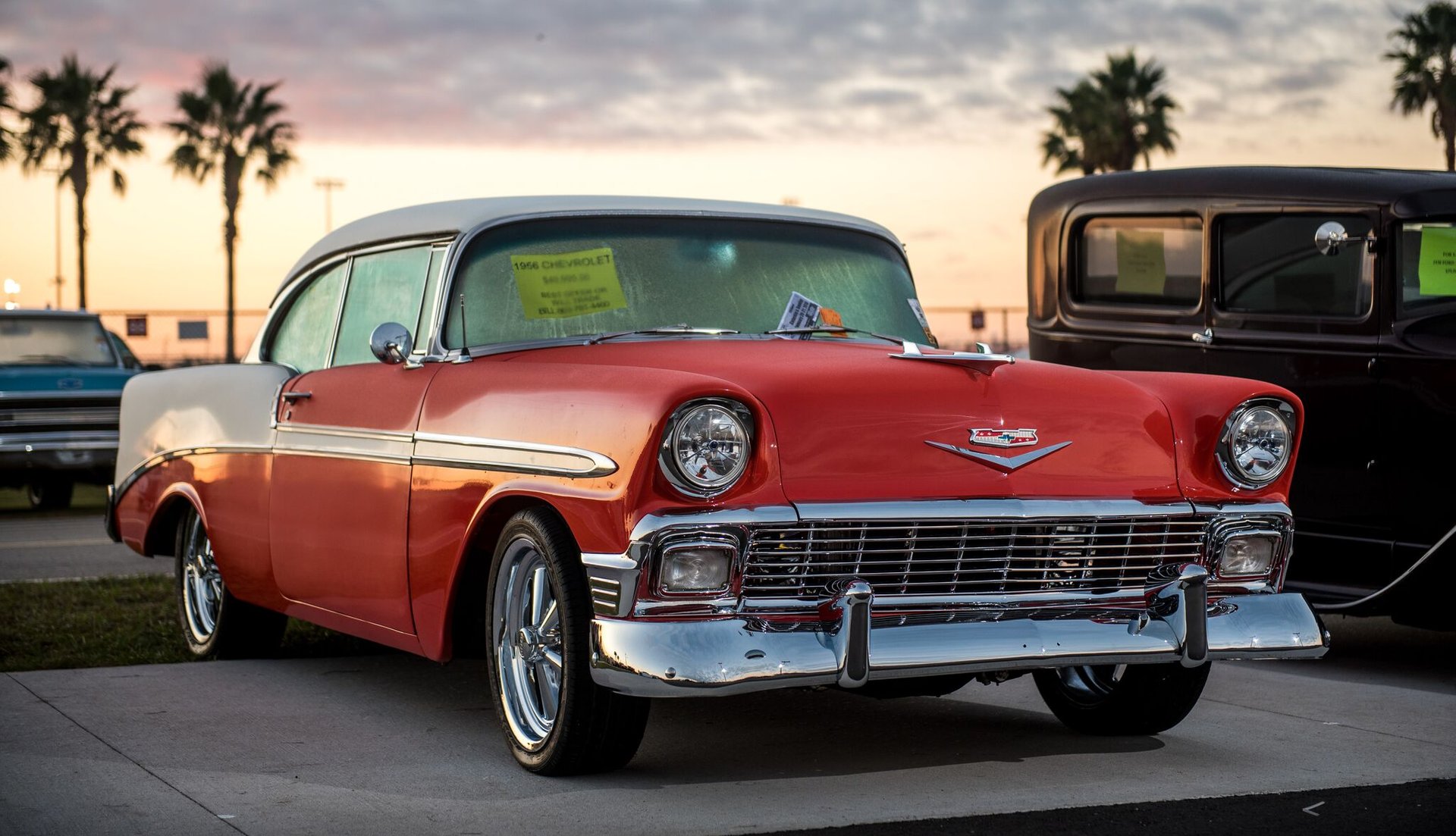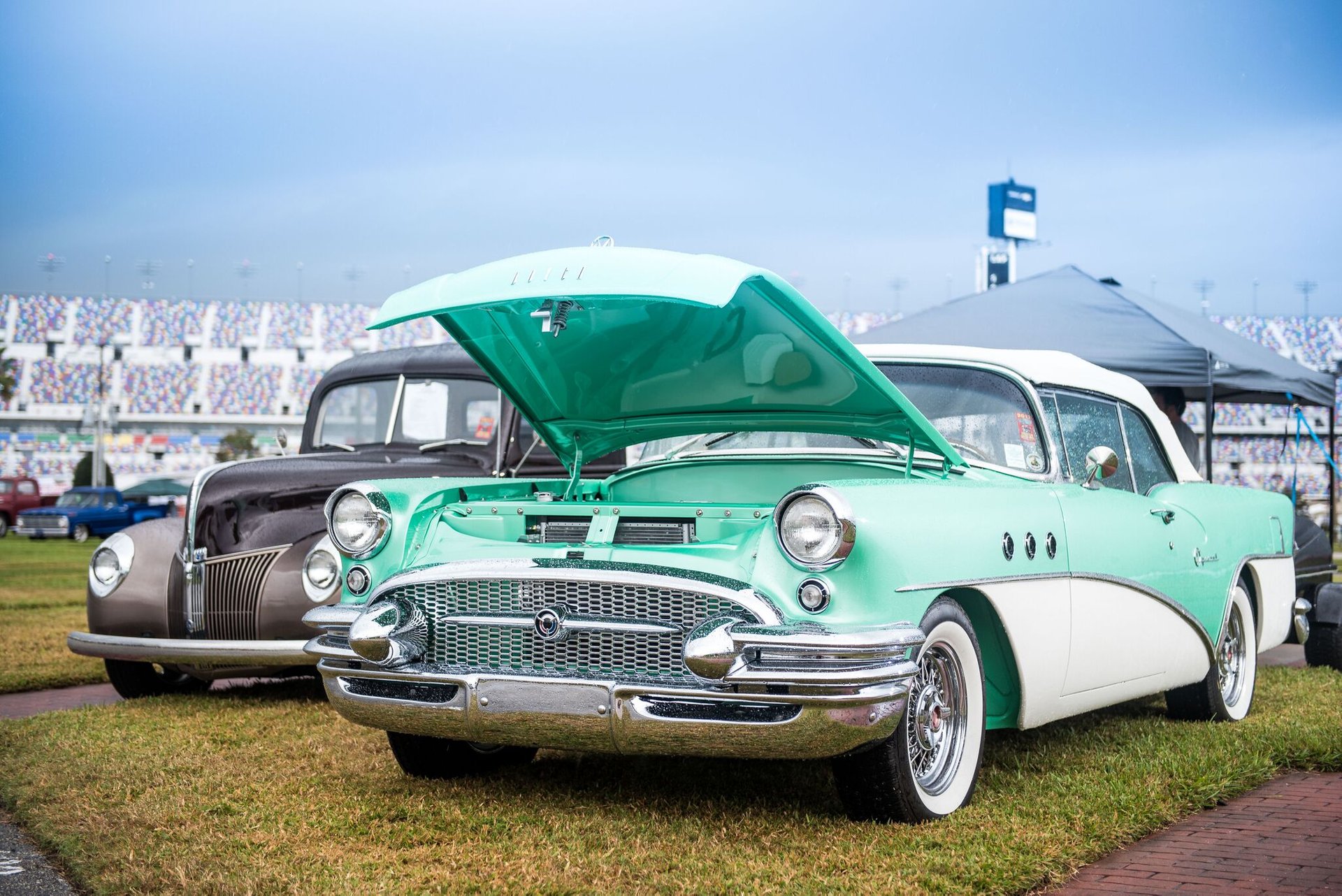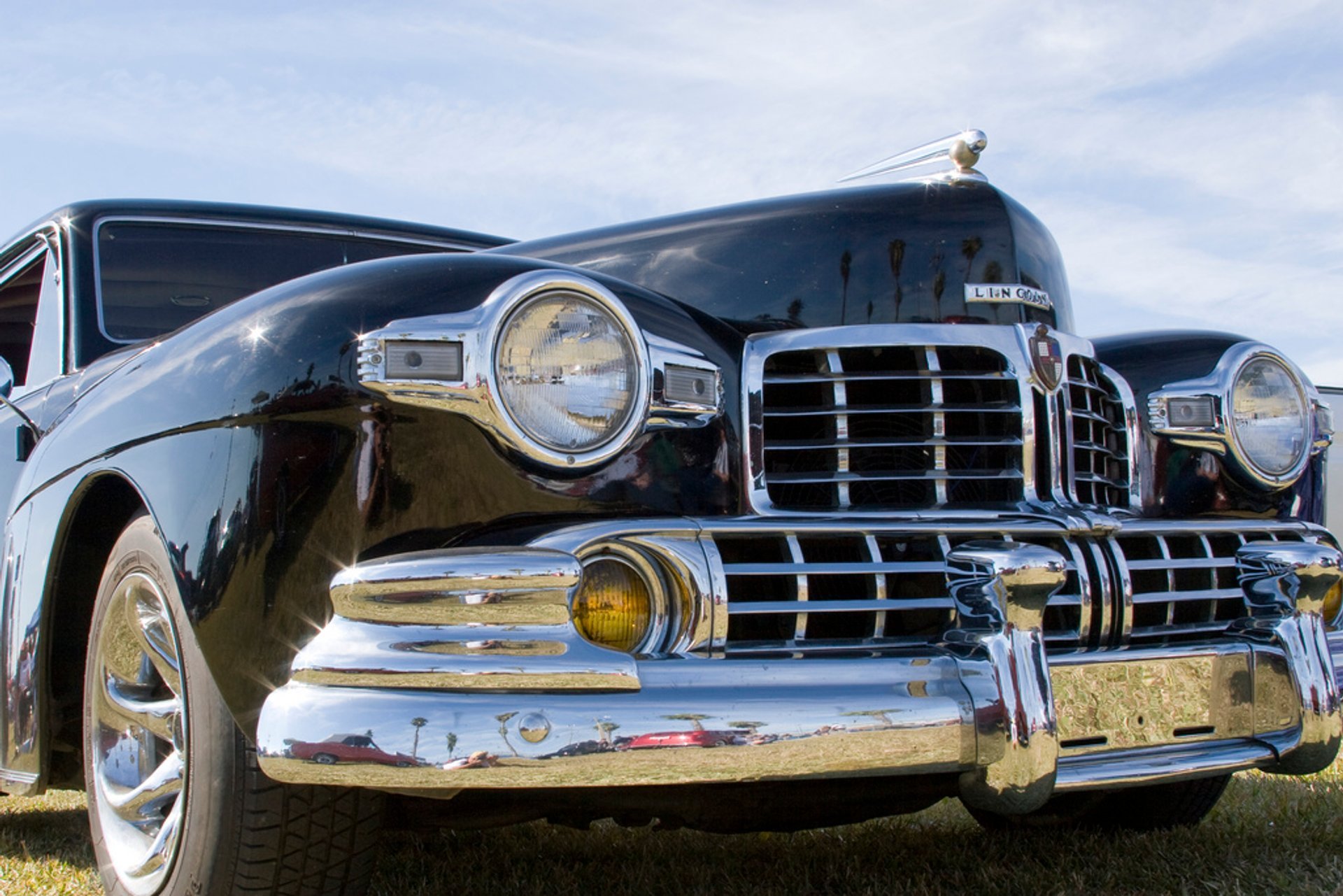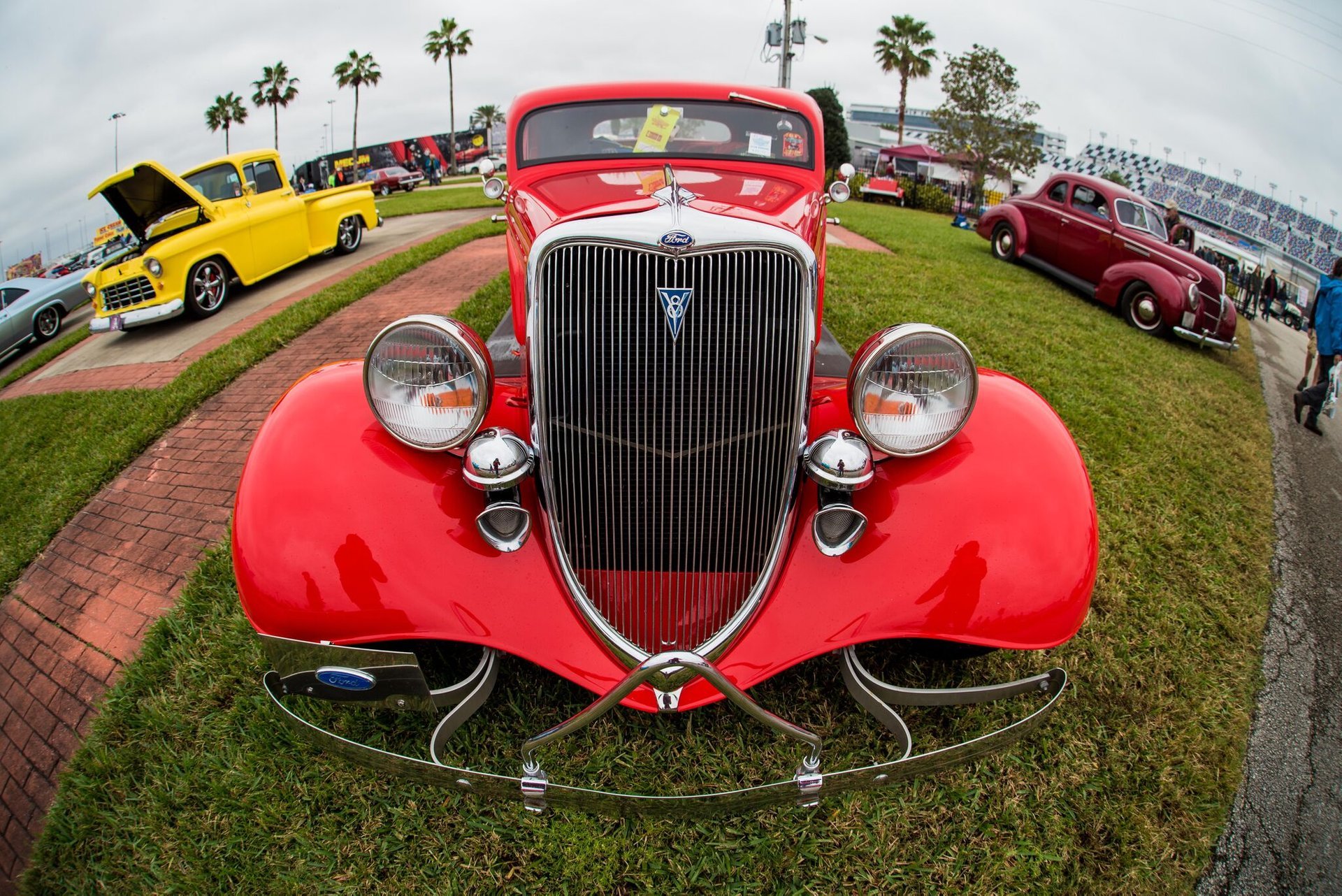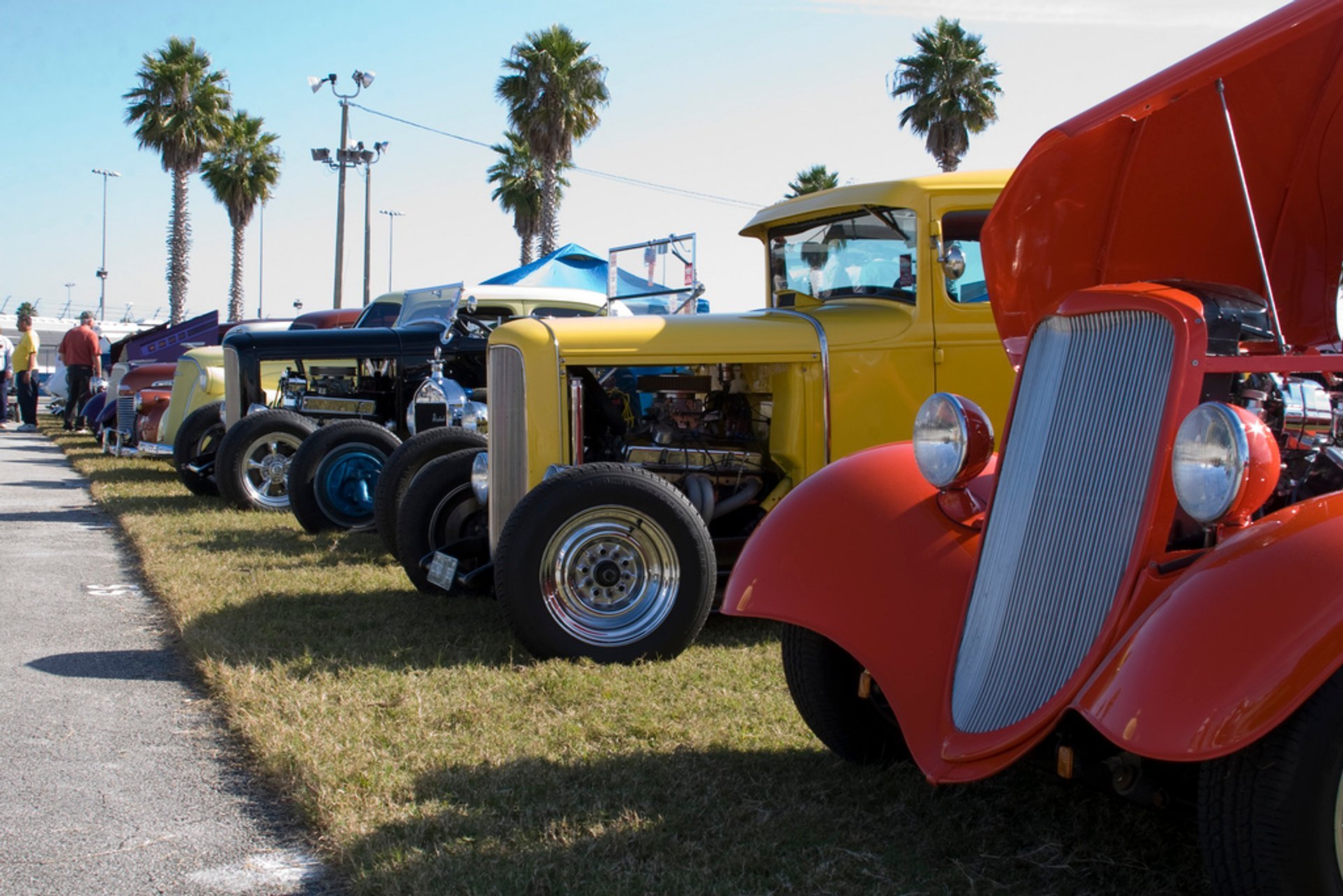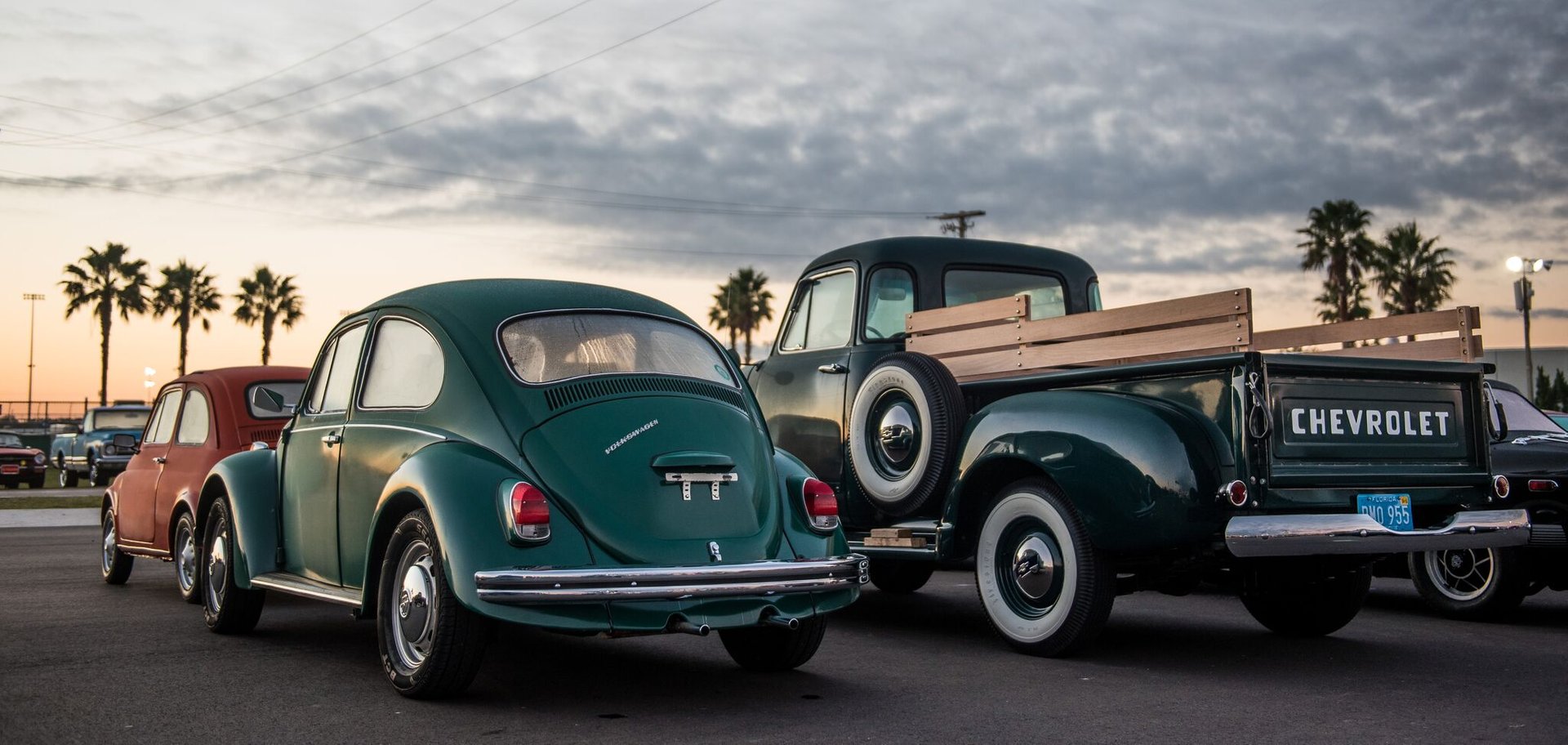 The Daytona Turkey Rod Run is a massive car event held in the field of Daytona International Speedway in Daytona Beach, Florida, twice a year—in spring, during the 4th weekend of March, and in fall, during Thanksgiving weekend in November. Over 5,000 collector cars will be on display in the eastern section of the infield. It's a real holiday for the fans of collectors and unique cars.
The show's admission ticket price differs depending on the season and day. Spring Show goers will have to pay $15 per day on Friday and Saturday and $10 on Sunday. In the meantime, Fall Show charges $20 per day on Thursday through Saturday and $15 on Sunday. The youngest car lovers aged 11 and under get free admission. The tickets go on sale online two months prior to the event, but you can also purchase admission at the speedway when you arrive for the run.
As for the show hours, spring and fall schedules vary too. In spring, Gate 70 is open on Wednesday & Thursday from 9 am to 9 pm, and during the show days from 7 am to 9 pm. In fall, Gate 70 opens Monday through Wednesday from 9 am through midnight. Speaking of the show days, Gate 60 operates from 7 am to 4 pm, and Gate 70 from 4 pm till midnight.
If you are an owner of a car manufactured prior to 1980 or if you have Mustangs, Corvettes, Camaros, Chargers, Challengers, Prowlers, Vipers, SSR's, Fiero's and exotic cars, you can take part in a car corral and swap meet. Over 1,500 cars are on display and ready to be sold during the trade time as well as collector car parts and memorabilia.
Daytona Turkey Run first started in 1974, showcasing vintage, classic, muscle cars, trucks and other vehicles displayed for show and sale. The show now features over 2500 swap meet spaces, an Artisan Alley, Live Entertainment and lots of delicious snacks. About $7 million of profits from the Turkey Run have funded local charities and programs. The proceeds for trailer parking, which is $40 during the spring show and $60 during the fall show, go to the local troops of the Boy Scouts of America.
Find hotels and airbnbs near Daytona Turkey Rod Run (Map)