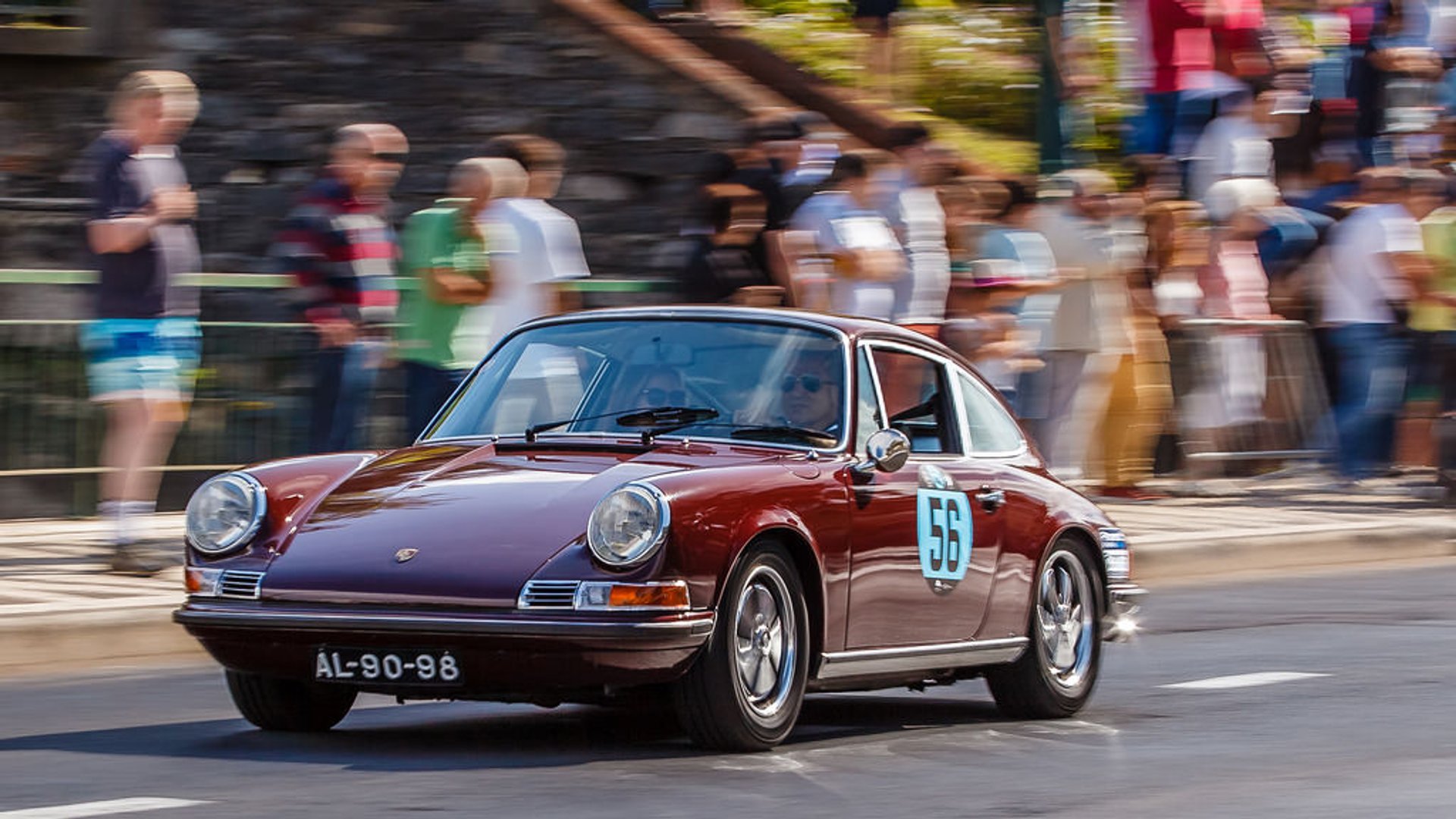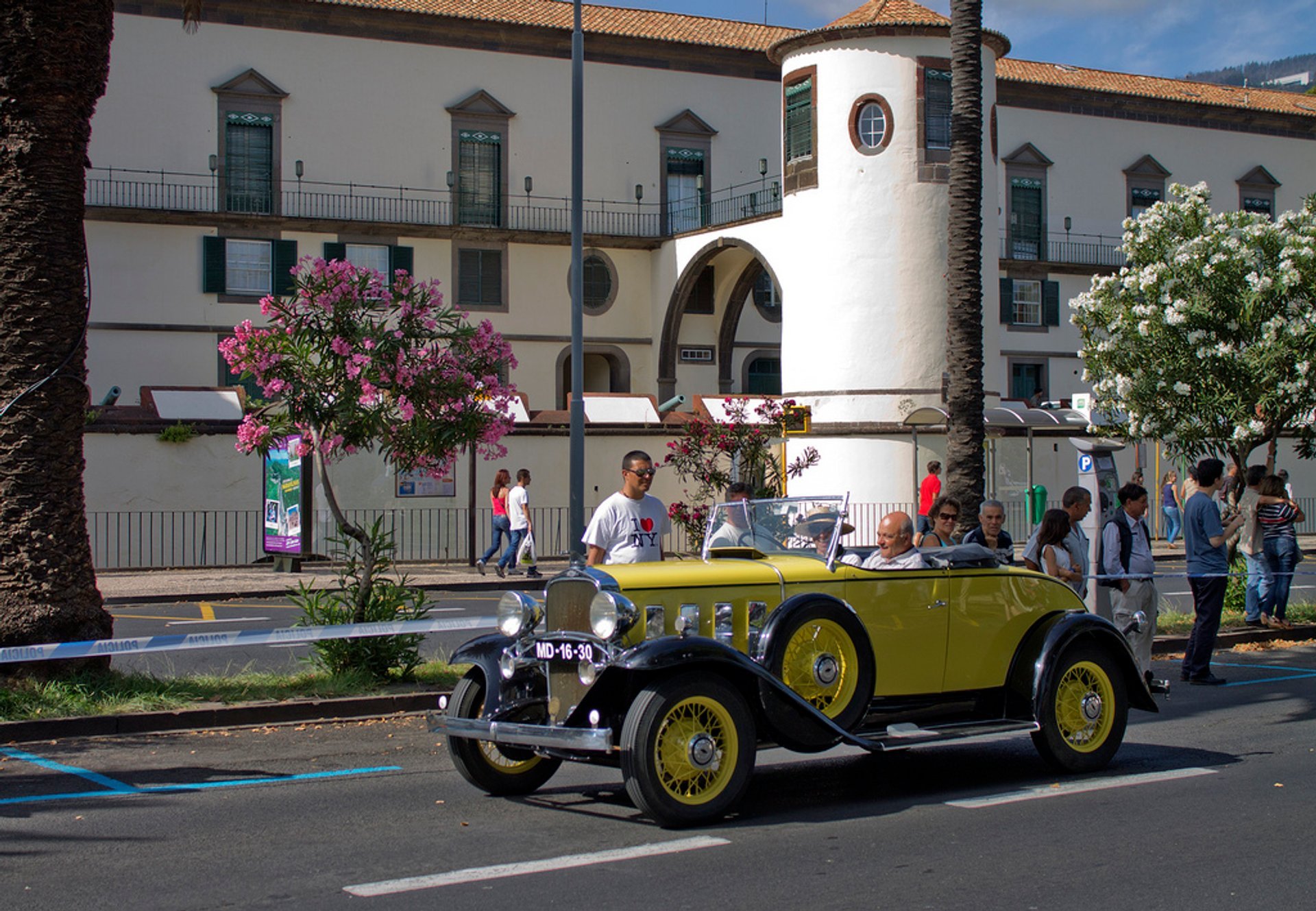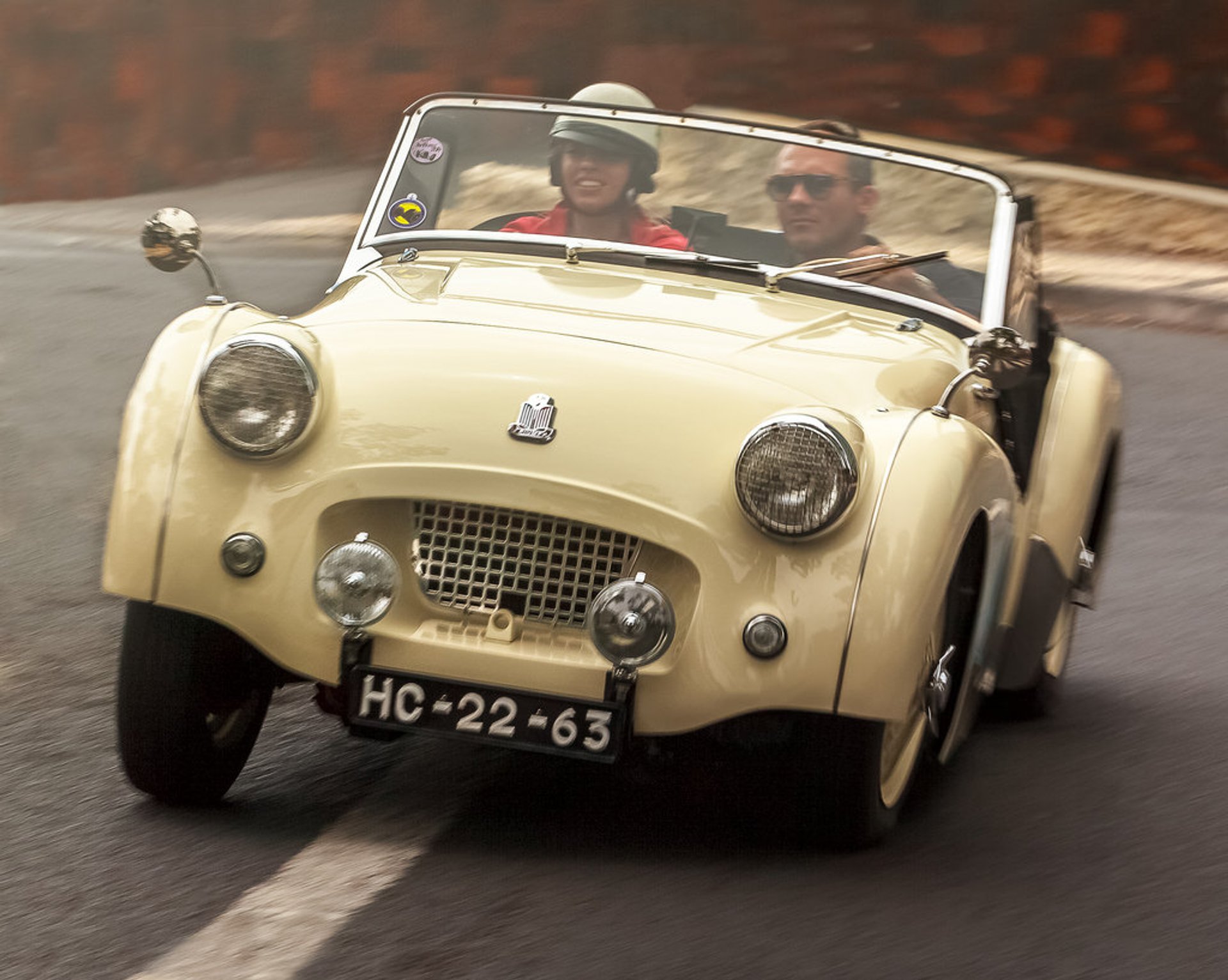 Classic and vintage cars are much appreciated in Madeira. Funchal Classic Car Exhibition (the Ex-Belmond Reid's Classic Auto Show) is dedicated to the vehicles manufactured before the 1980s. It's a great event to look at exclusive, beautiful old cars in action.
Hundreds of luxurious vintage automobiles line Praça do Povo, bayside waterfront in the heart of Funchal. Thousands of visitors flock to Madeira's capital to see this auto show. Attractions also include an auto fair with various vendors and car restoration demonstrations.
Vehicles that demonstrate the most original and authentic looks are awarded prizes. The cars are judged on the basis of restoration efforts, elegance and overall beauty. The highlight of the exhibition is the race along the Praça do Povo, commemorating the Rampa dos Barreiros race, which dates back to 1935.
Funchal Classic Auto Show usually takes place during a weekend in late May. It is one of the most popular annual events in the city so make sure to book accommodation in advance.
Find hotels and airbnbs near Funchal Classic Car Exhibition (Map)