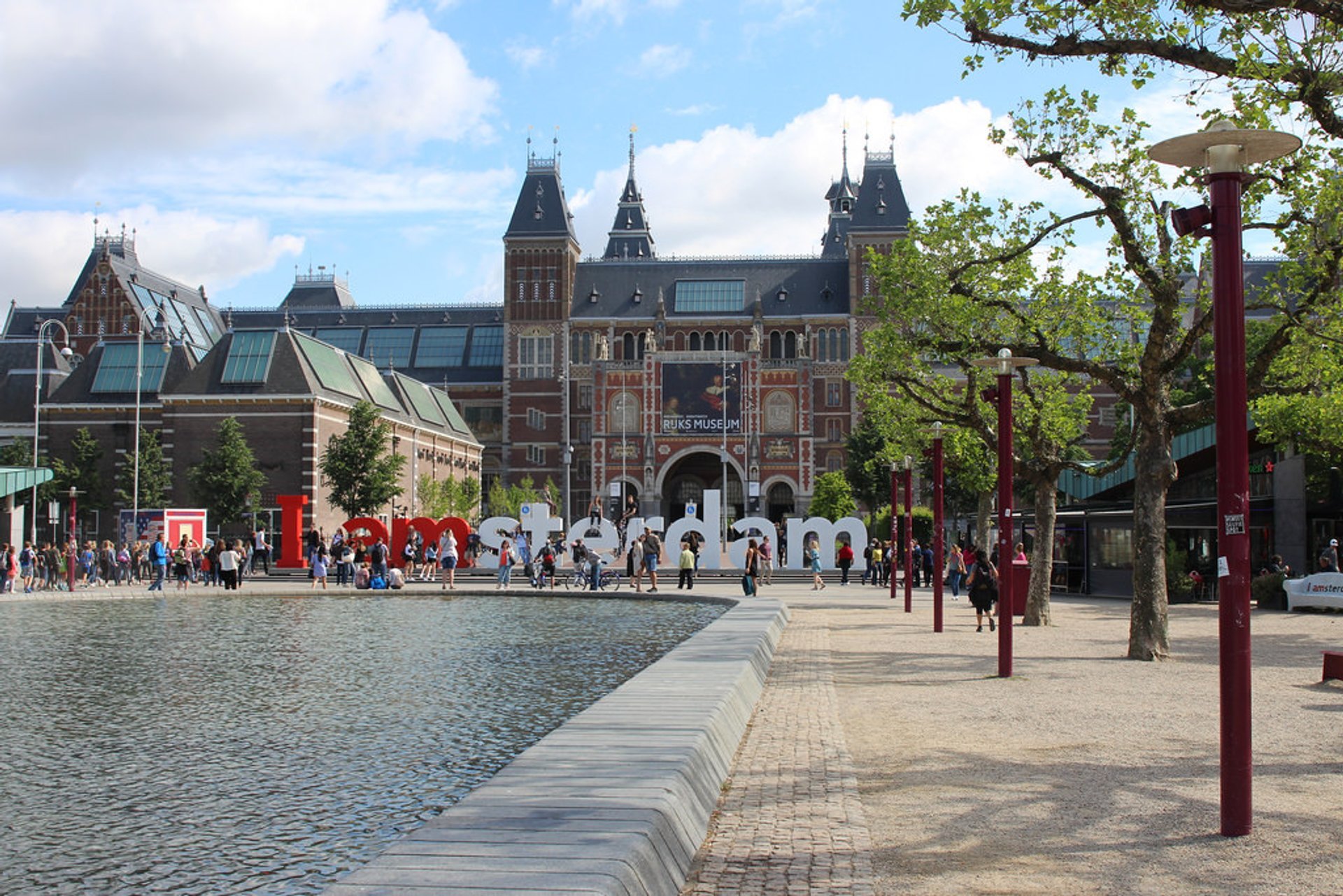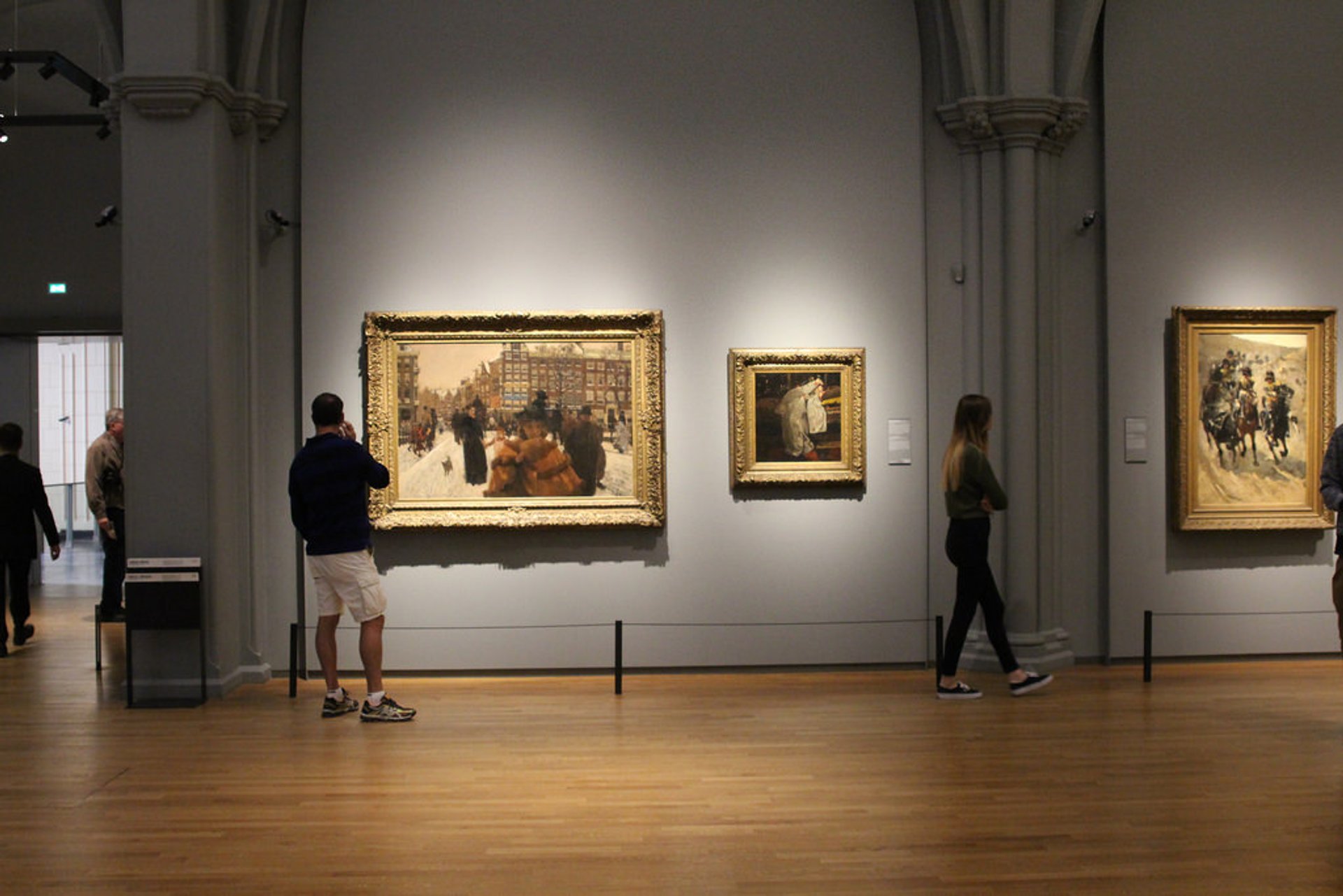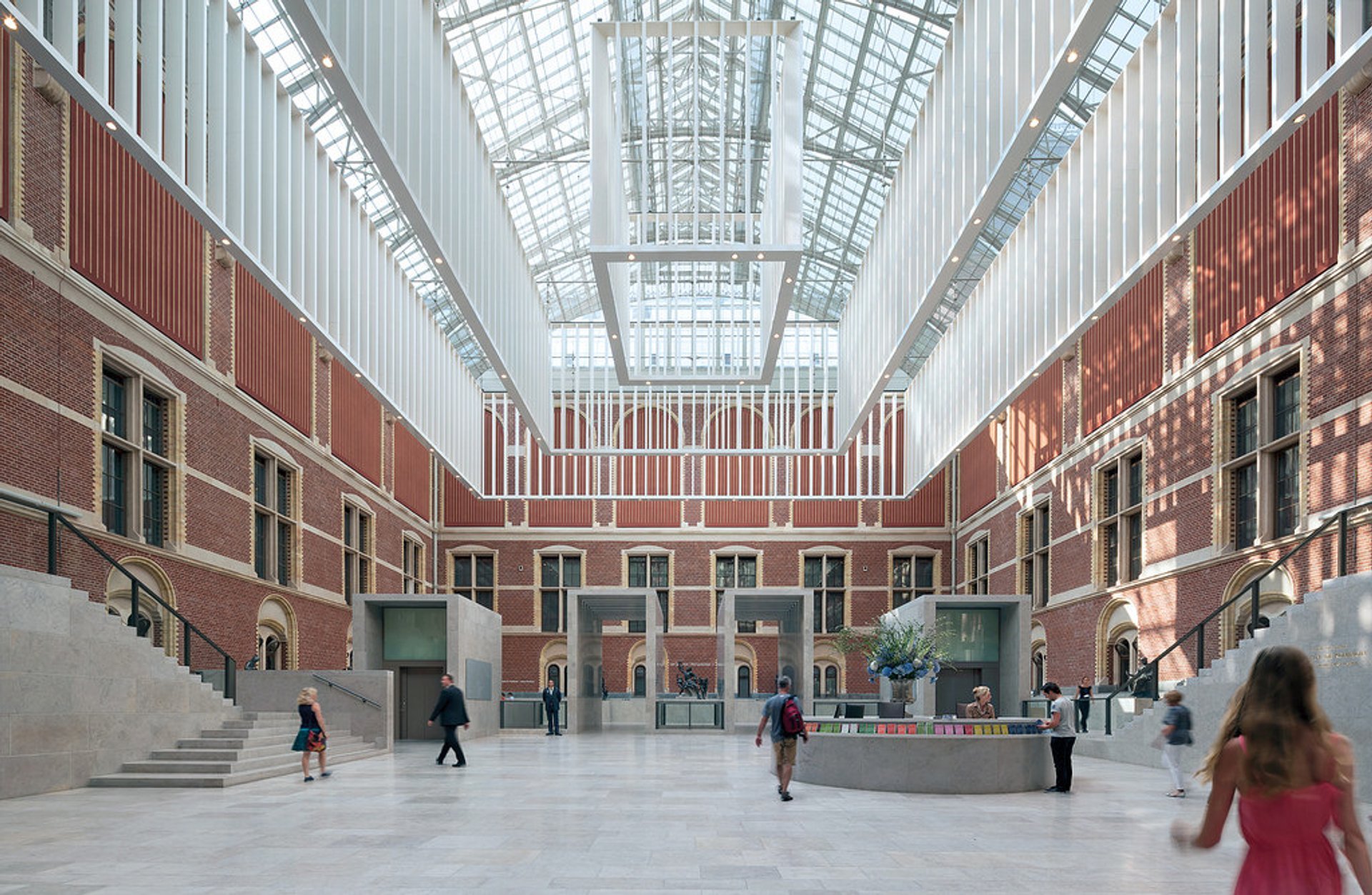 Amsterdam's Rijksmuseum is one of Europe's most famous museums of the classic arts. It reflects the achievements of the Dutch Golden Age. The Gallery of Honour stands out for its grand collection of over 400 painting masterpieces by such well-known artists as Rembrandt, Vermeer, Jan Steen, Frans Hals. The most iconic piece must be Rembrandt's 'The Night Watch' beautifully lit so that the observers could see it to the tiniest detail.
In fact, Rijksmuseum has much more to offer apart from the paintings. Around 8,000 objects exposed in 80 galleries feature delftware, silverware, archaeological artefacts, sculptures, clothing, doll's houses, and lots of other amusing objects which retell 800 years of rich Dutch history.
The museum is open daily all year round from 9 am to 5 pm. The ticket desk closes at 4:30 pm. The Rijksmuseum gardens along with Rijks Shop and Café are open till 6 pm. You don't have to pay to enter the gardens.
The average queueing time at the ticket office is 20 to 30 minutes. Therefore, to skip the line, we recommend buying an e-ticket online. Also, the busiest months are April, May, and August. The least crowded hours are before 10 am and after 3 pm.
Find hotels and airbnbs near Rijksmuseum (Map)