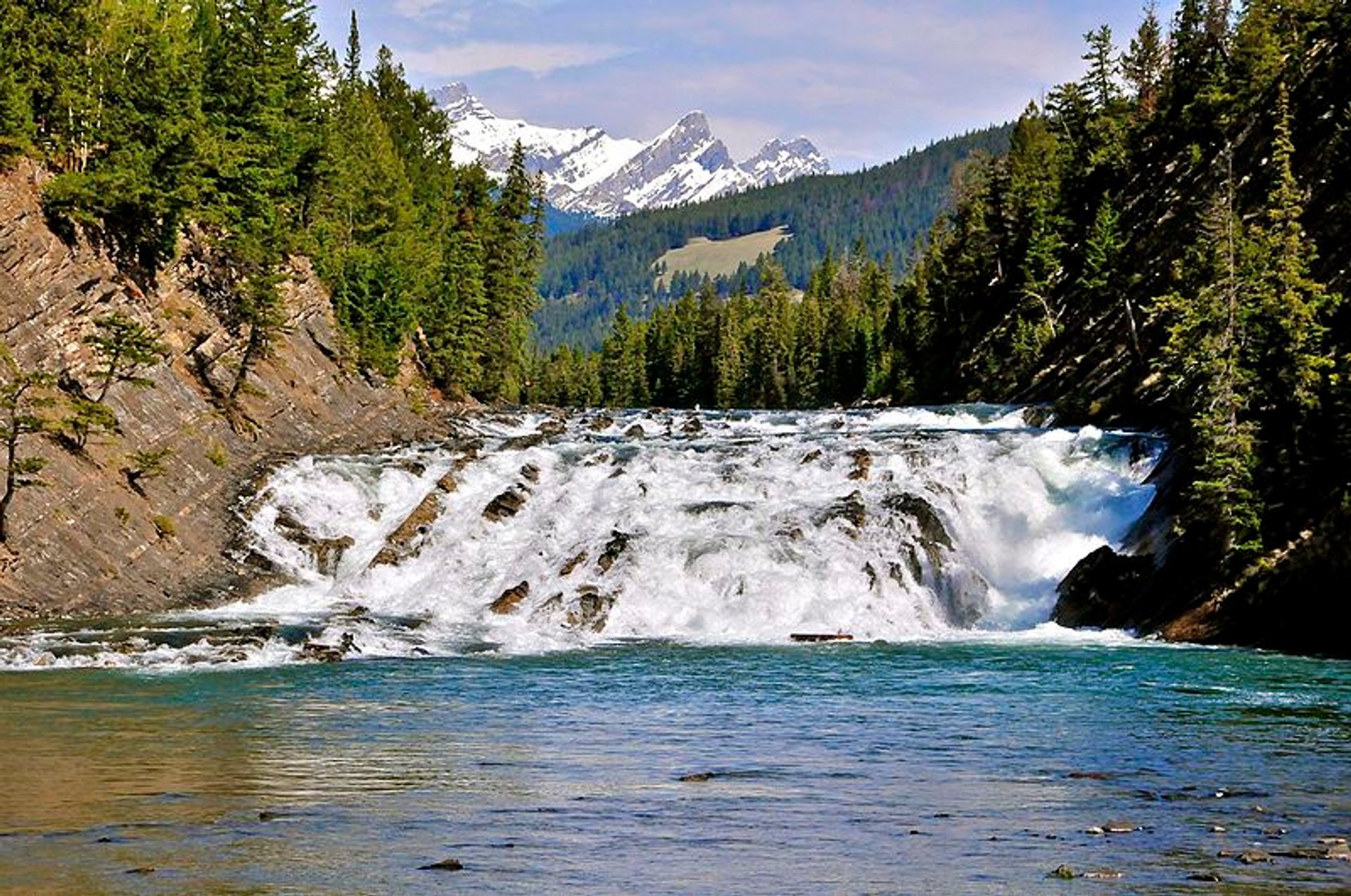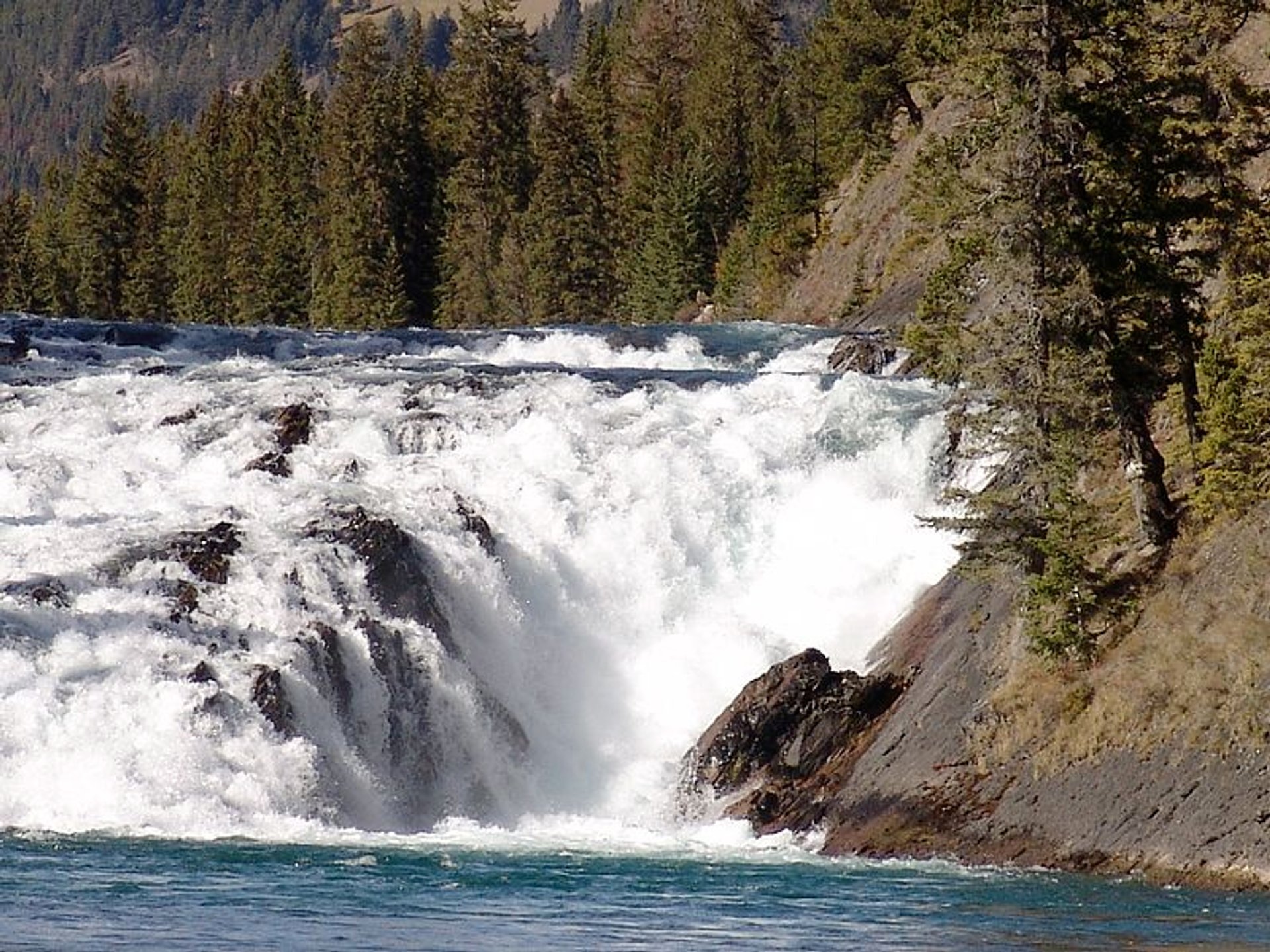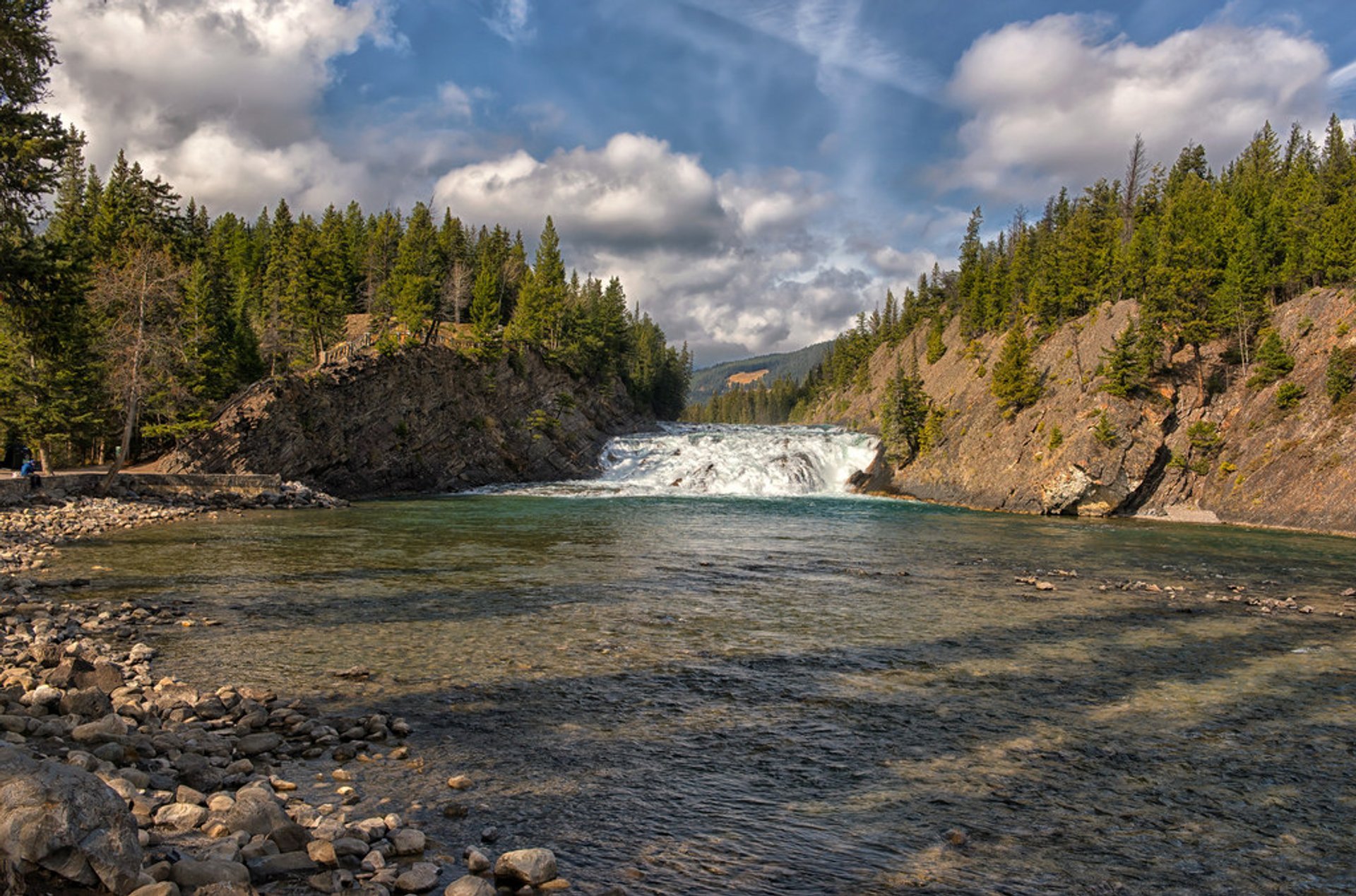 Bow Falls are unlike any other waterfall in North America. Being small, wide, short and located on the backside of Banff and the Banff Springs Hotel, they are often frequented by many tourists. In 1953, these falls were even featured in Marylin Monroe's movie, River of No Return.
The one-of-a-kind green-blue colour of the falls is caused by glacial sediment from nearby glaciers that make up the incredible landscape.
Late afternoons or evenings are the quietest times to visit and there is a trail that can be taken directly from town. You'll find a sign pointing to the direction of the falls after the bridge along the southern side of the river towards the east.
Bow Falls are a year-round destination. Spring, summer, and autumn are the most popular times, but winter visitors still visit even though the falls are almost frozen. Please note that the clifftop section is closed for hikers during this time.
Summer (June–August) is the best time to visit the natural site—this is when you'll see the highest water levels, mist rising above the falls, and the most splendid colours.
Find hotels and airbnbs near Bow Falls (Map)