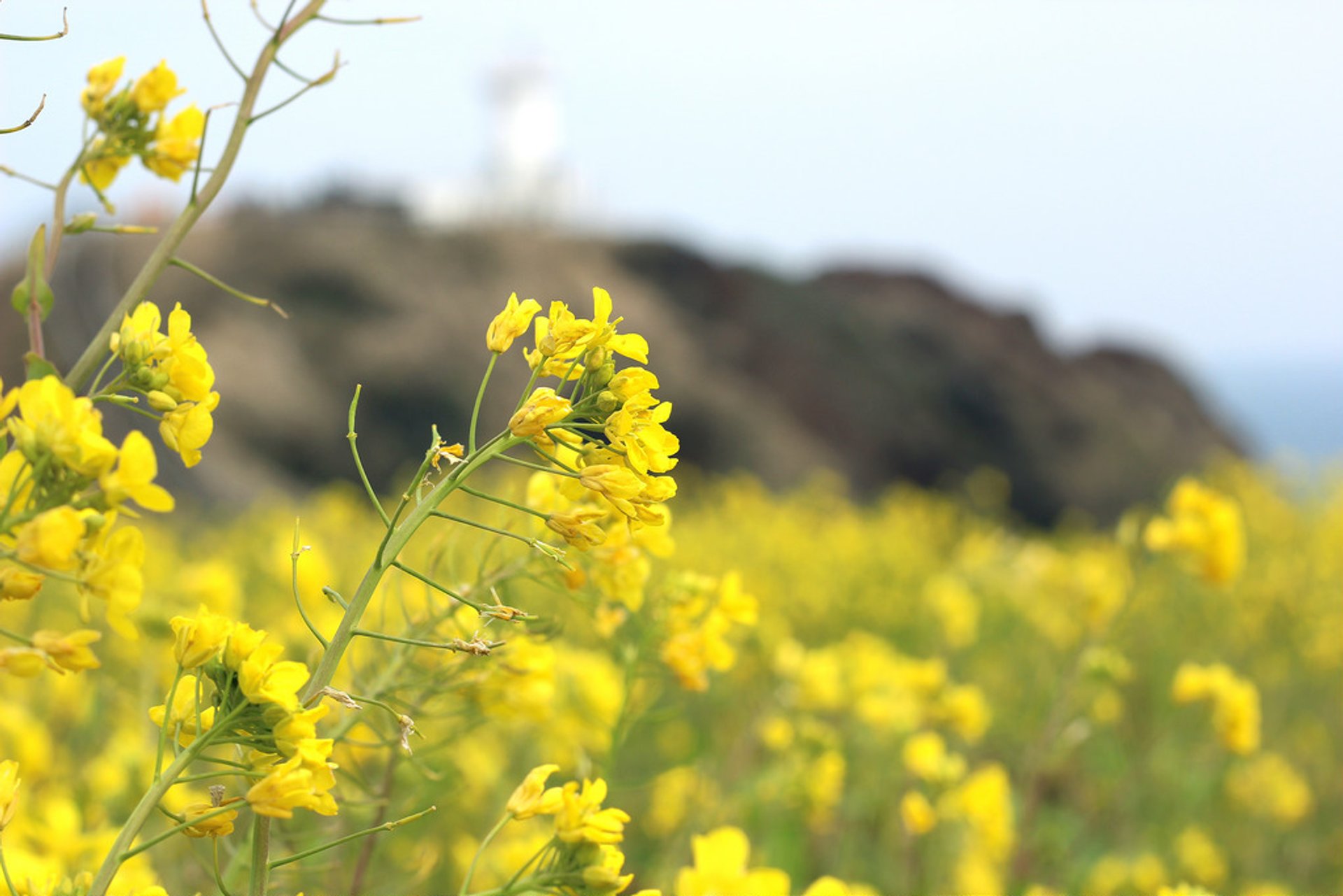 Spring first arrives in the southernmost part of Korea—Jeju Island. This vibrant season comes with a bright present—canola, also known as yuche, blossoms. By the last days of March yellow flowers enliven the vast plains of the island creating a beautiful contrast with the reddish soil and cerulean skies. The blossoms remain here till early April, so there is little time available to enjoy the landscapes.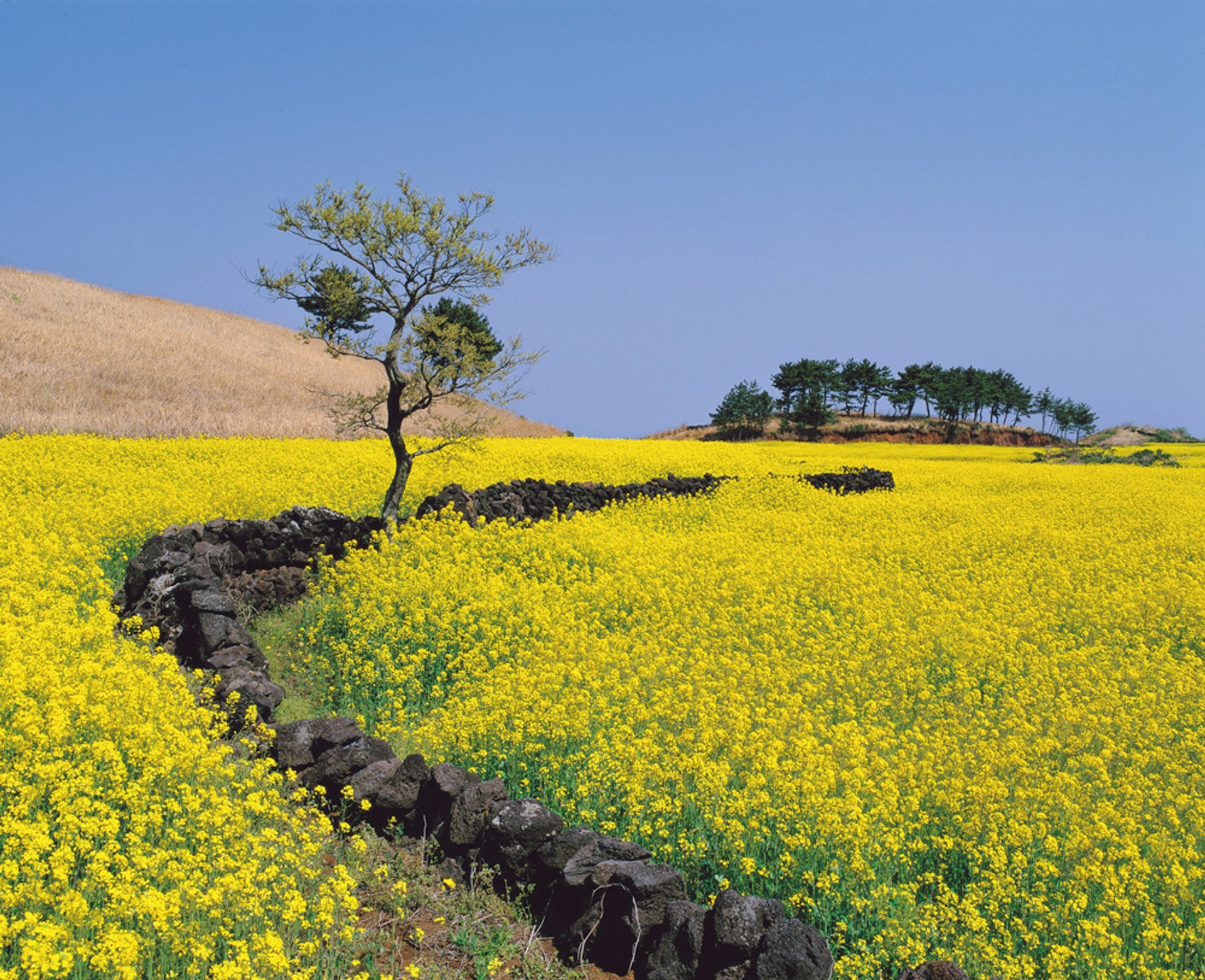 The best spots to check out include the city of Seogwipo, the Jeju Sculpture Park which hosts a canola festival, Mt. Sanbangsan, Seongsan Ilchulbong, Seopjikoji, and the scenic road to the Jeongseok Aviation Pavilion in Gasi-ri.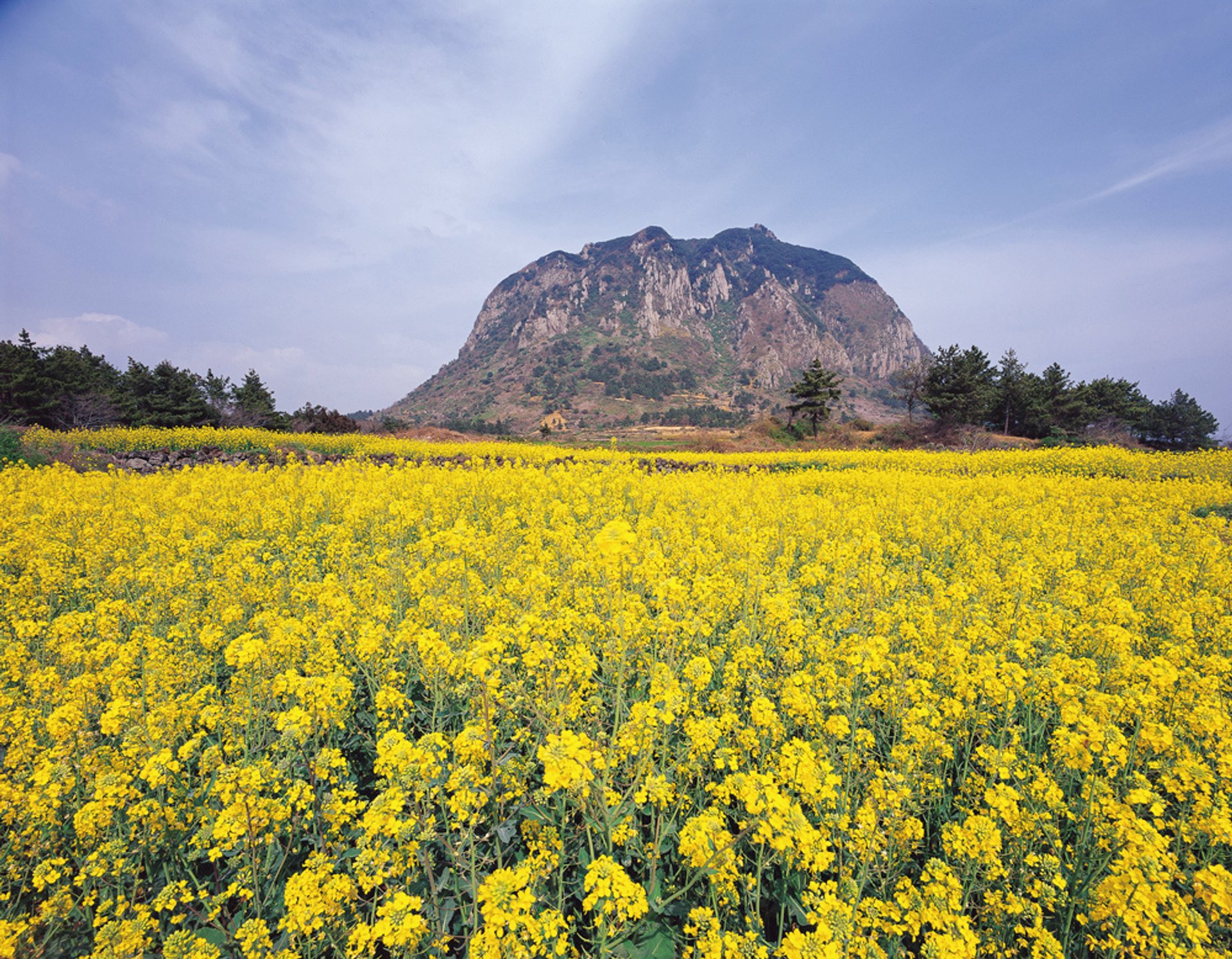 The serenity and romance of the blooming canola fields has repeatedly been filmed in Korean movies, in particular in a famous Korean drama titled "All In."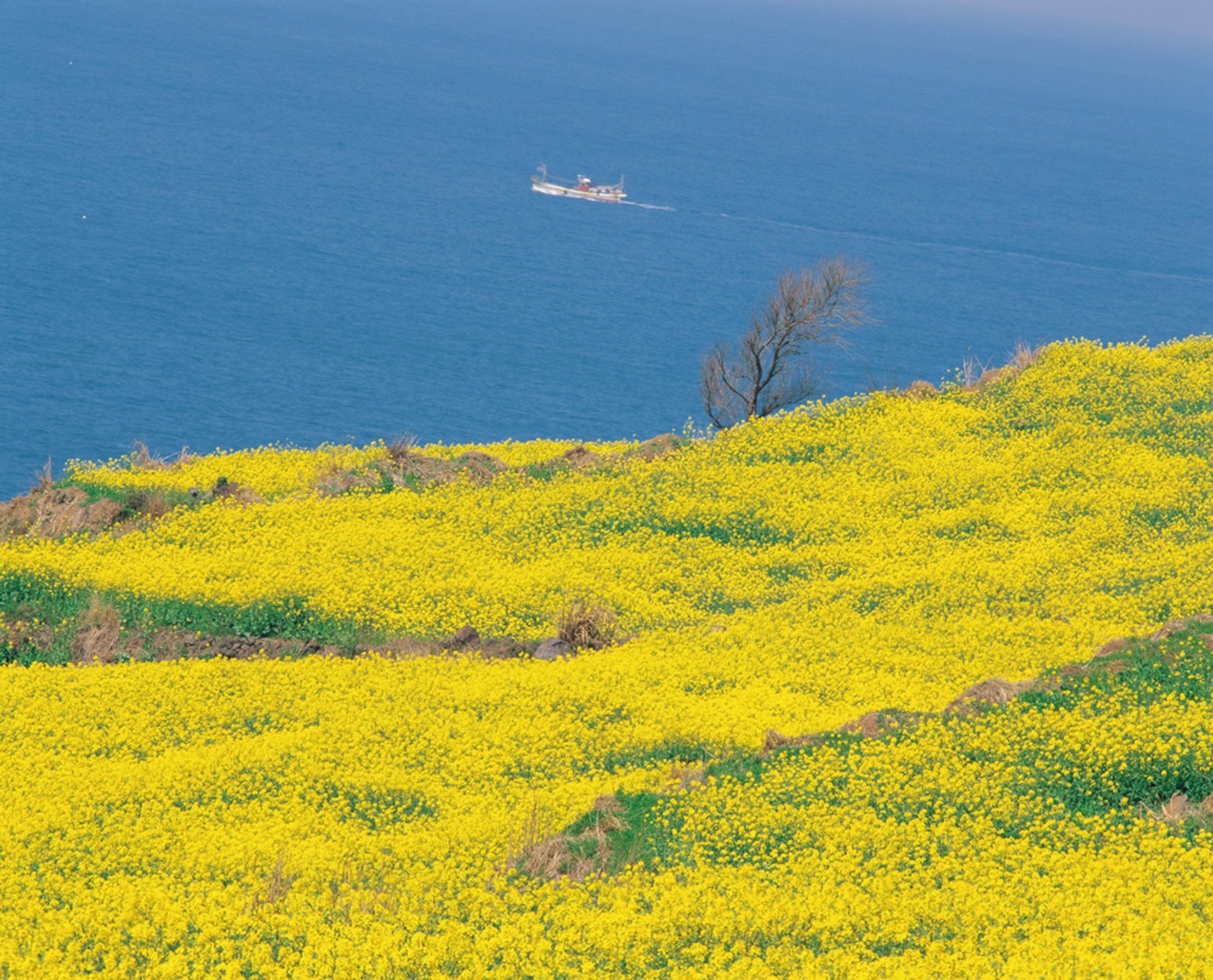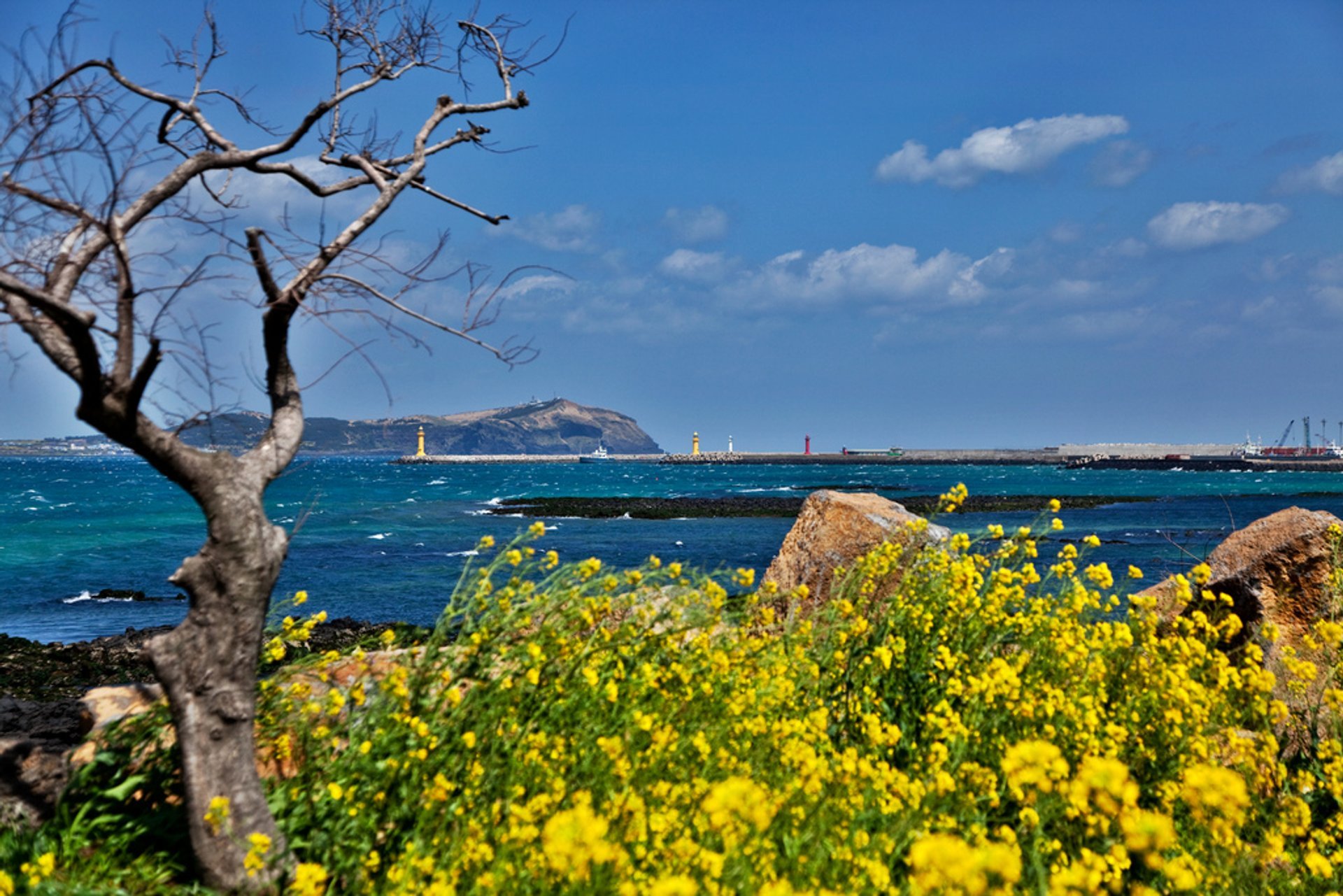 Canola (Yuche) Bloom on Jeju Island Featured in