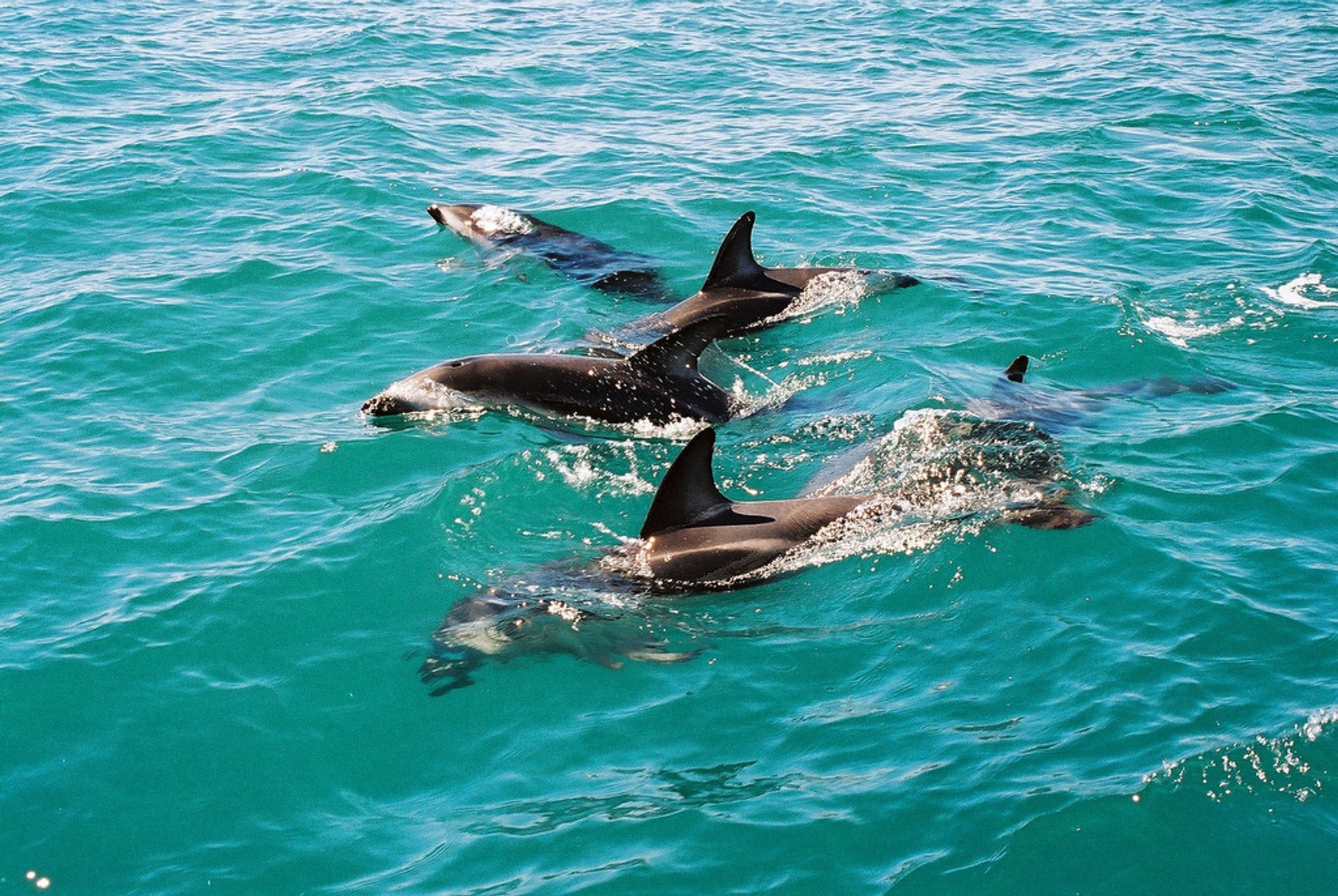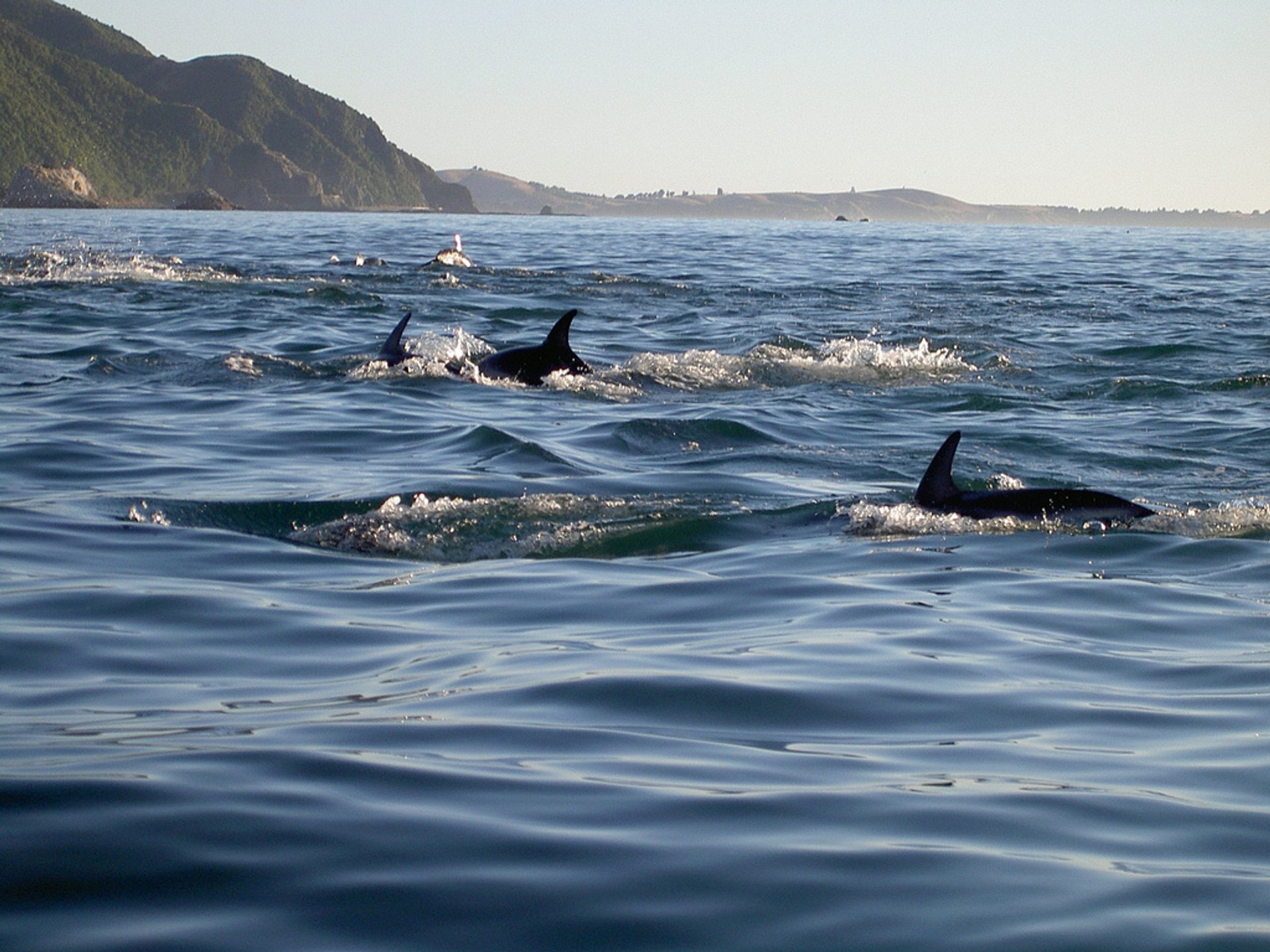 Kaikoura coastal waters merely teem with playful dolphins. These cheerful mammals swim close to the water surface as every 5 to 10 minutes they need to breathe the air using a hole located on the head that works like a huge nostril. Dozens of dolphins might be seen swimming around Kaikoura, jumping out of the water and cheering holiday-makers.
There are two options you might choose from: either watch the dolphins from the boat or make use of a wetsuit, a mask, a snorkel and fins provided and literally swim alongside with the dolphins.
Although dolphin tours are available throughout the year, the ​winter season is better for diving as then the waters are the clearest.
Find hotels and airbnbs near Dolphin Encounter (Map)