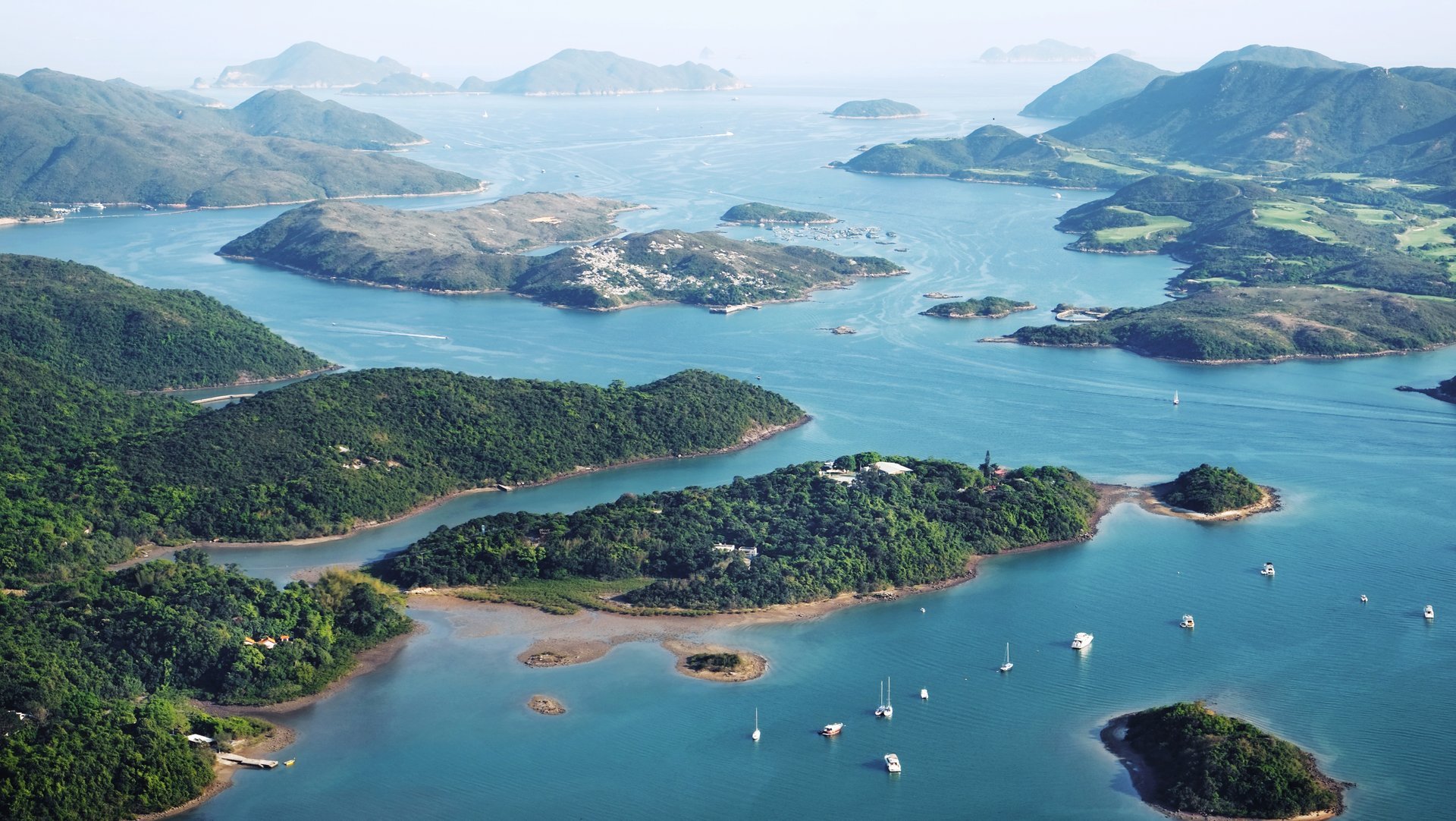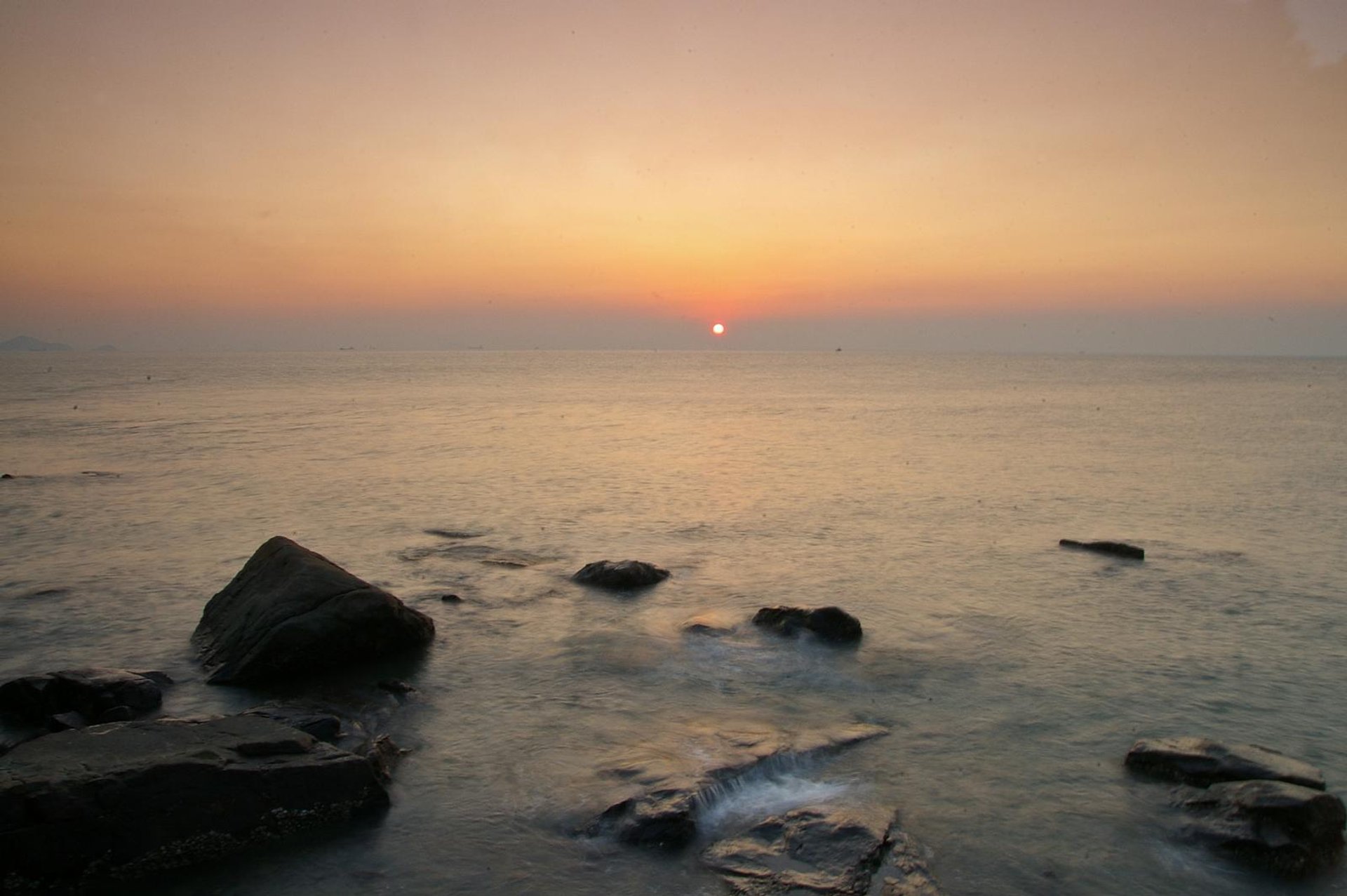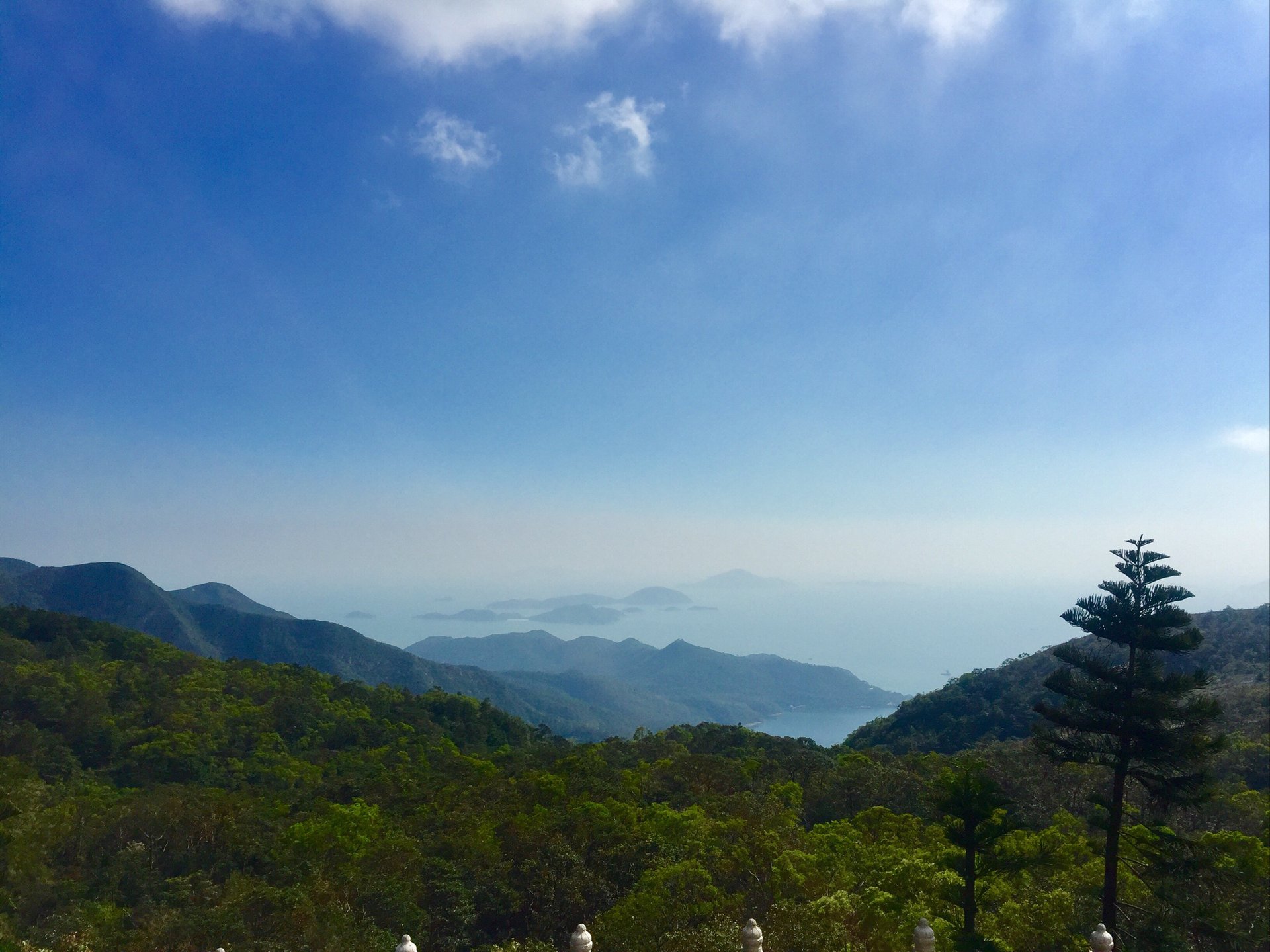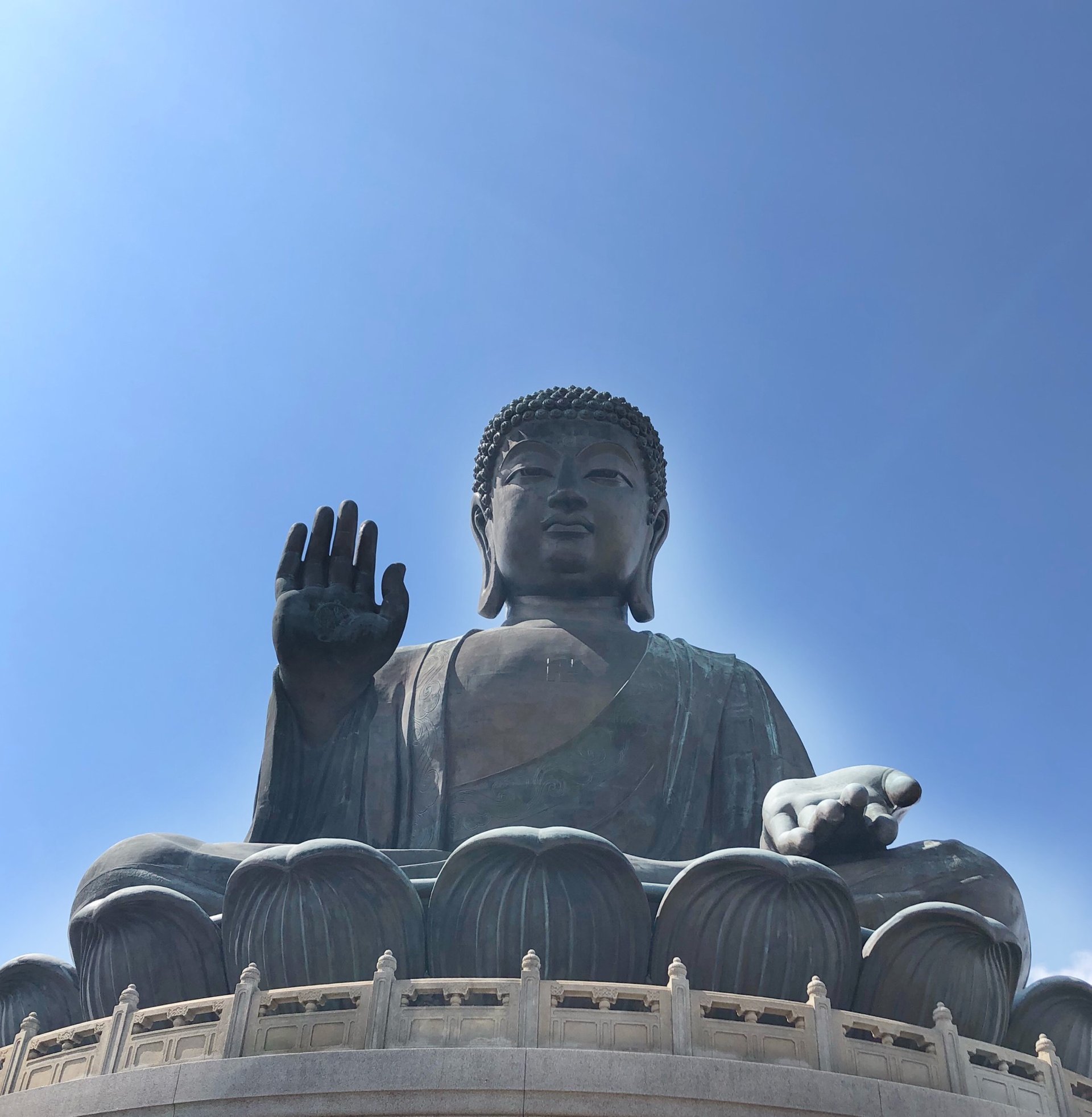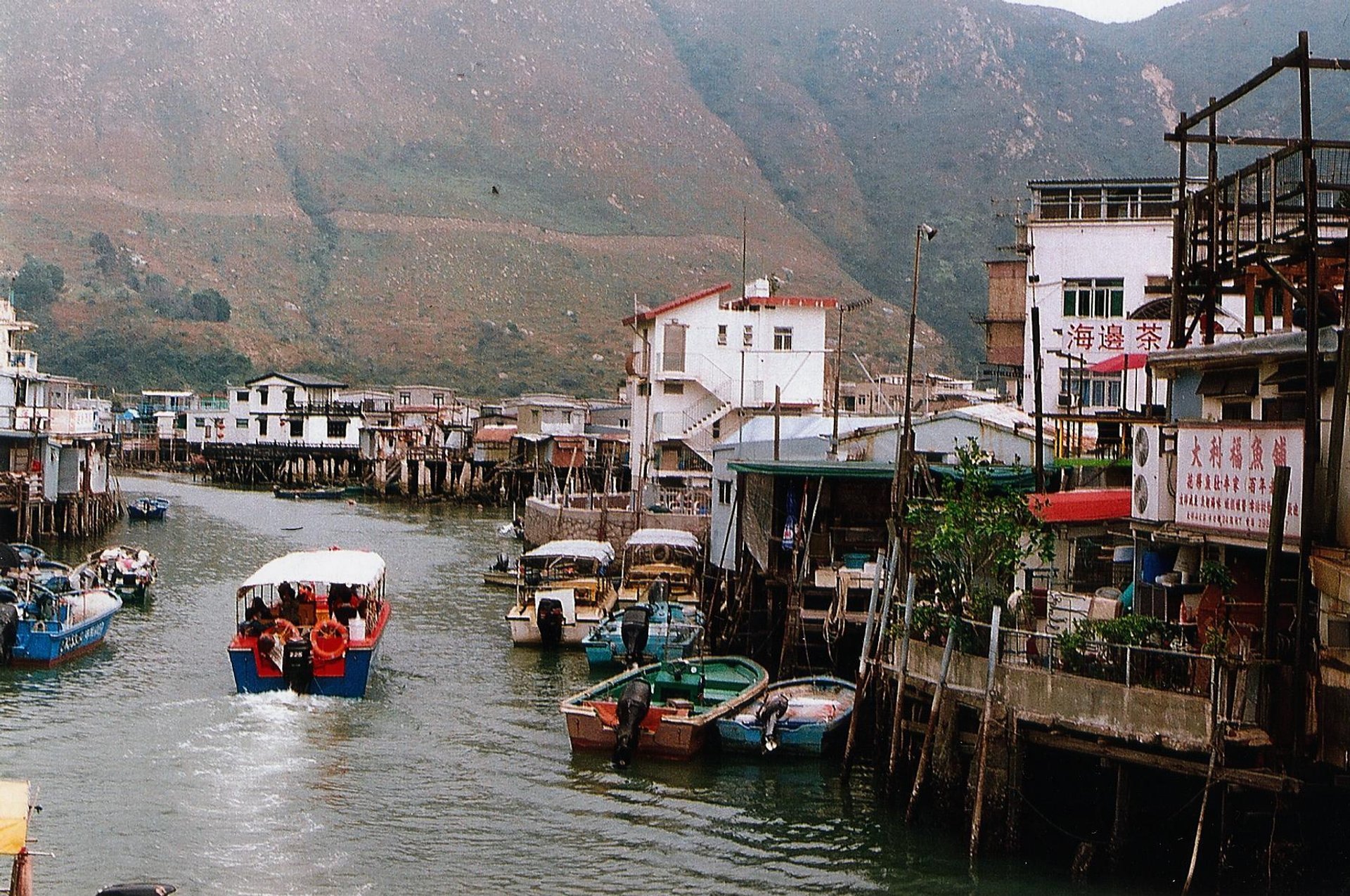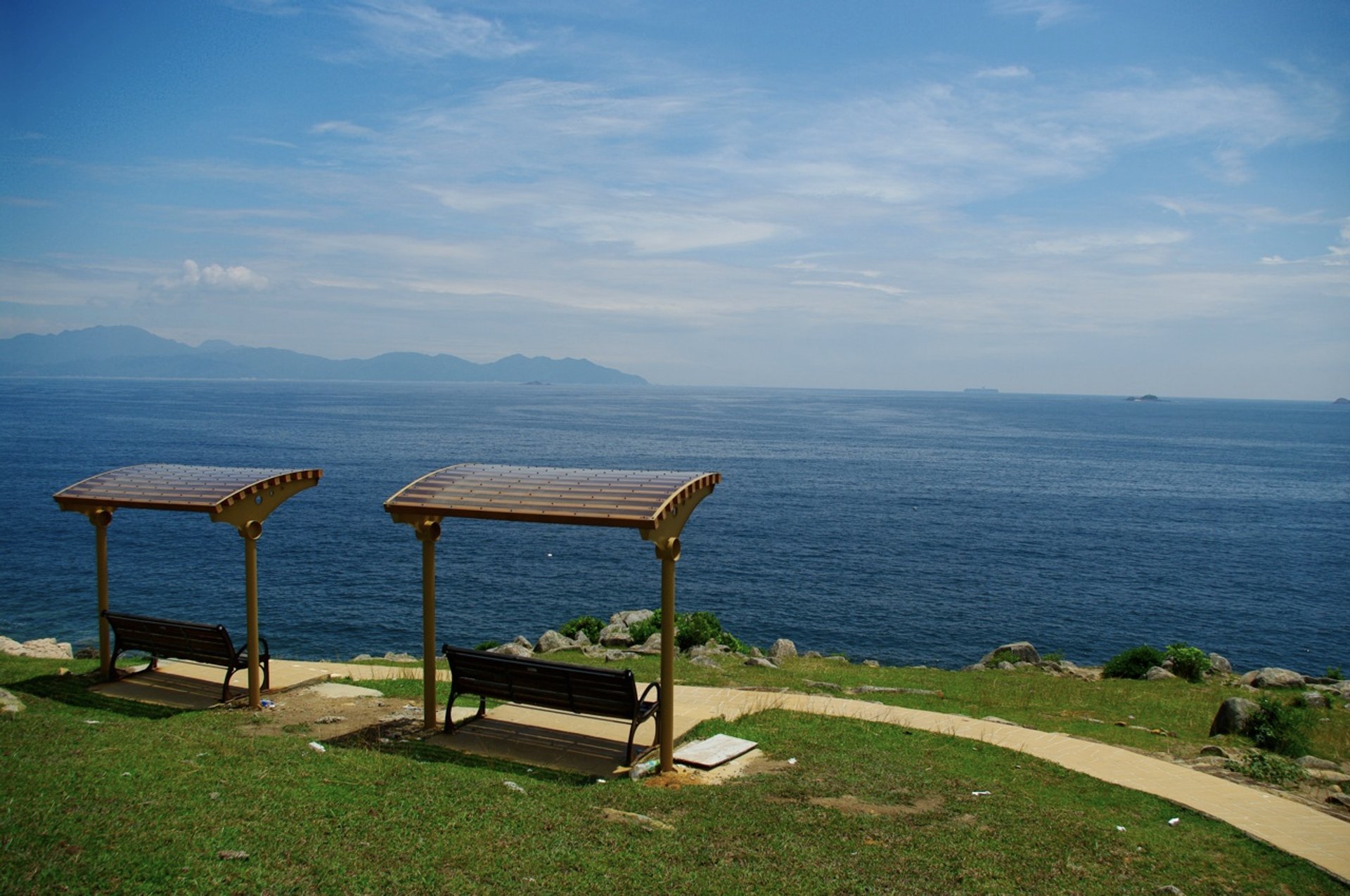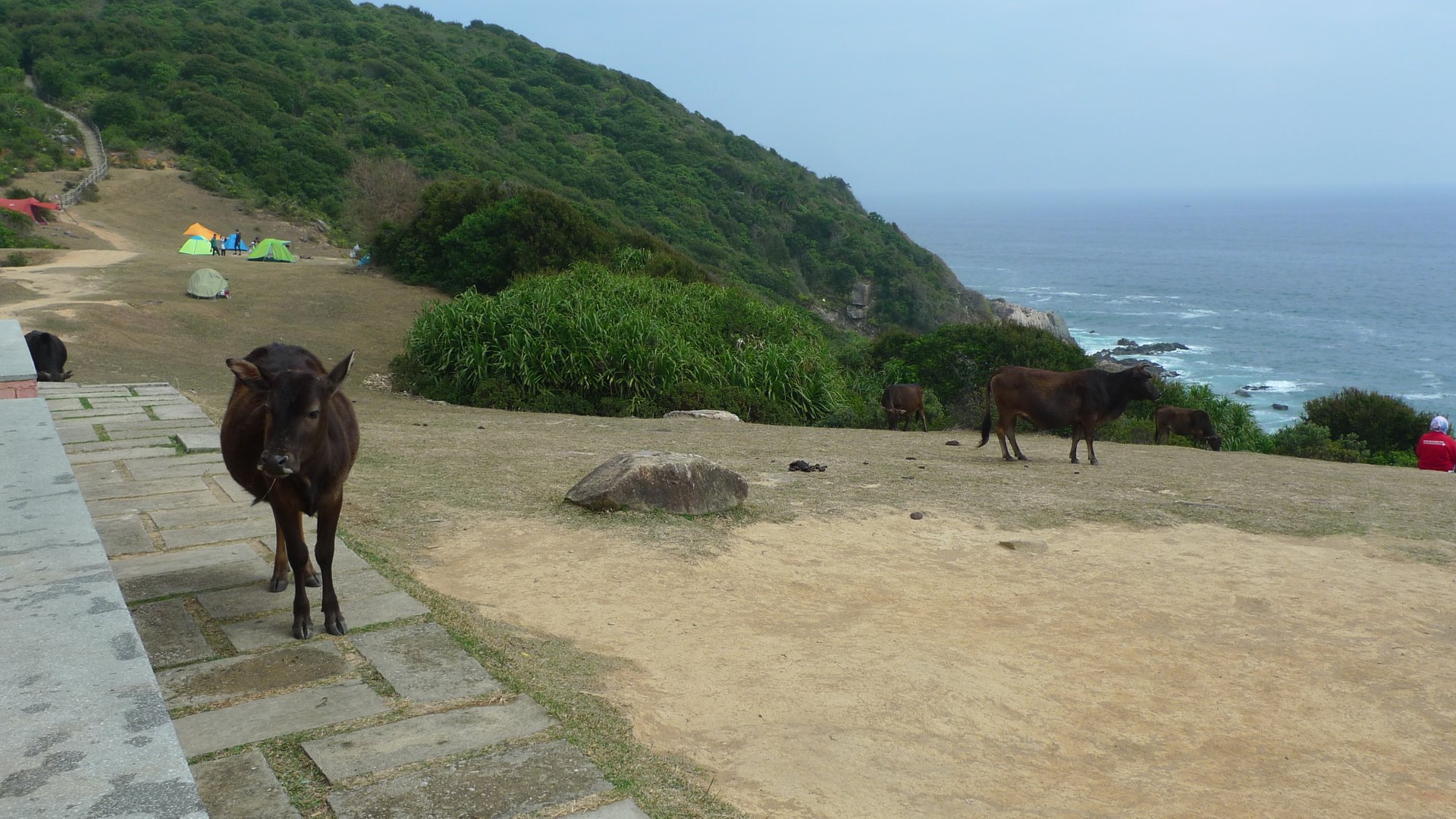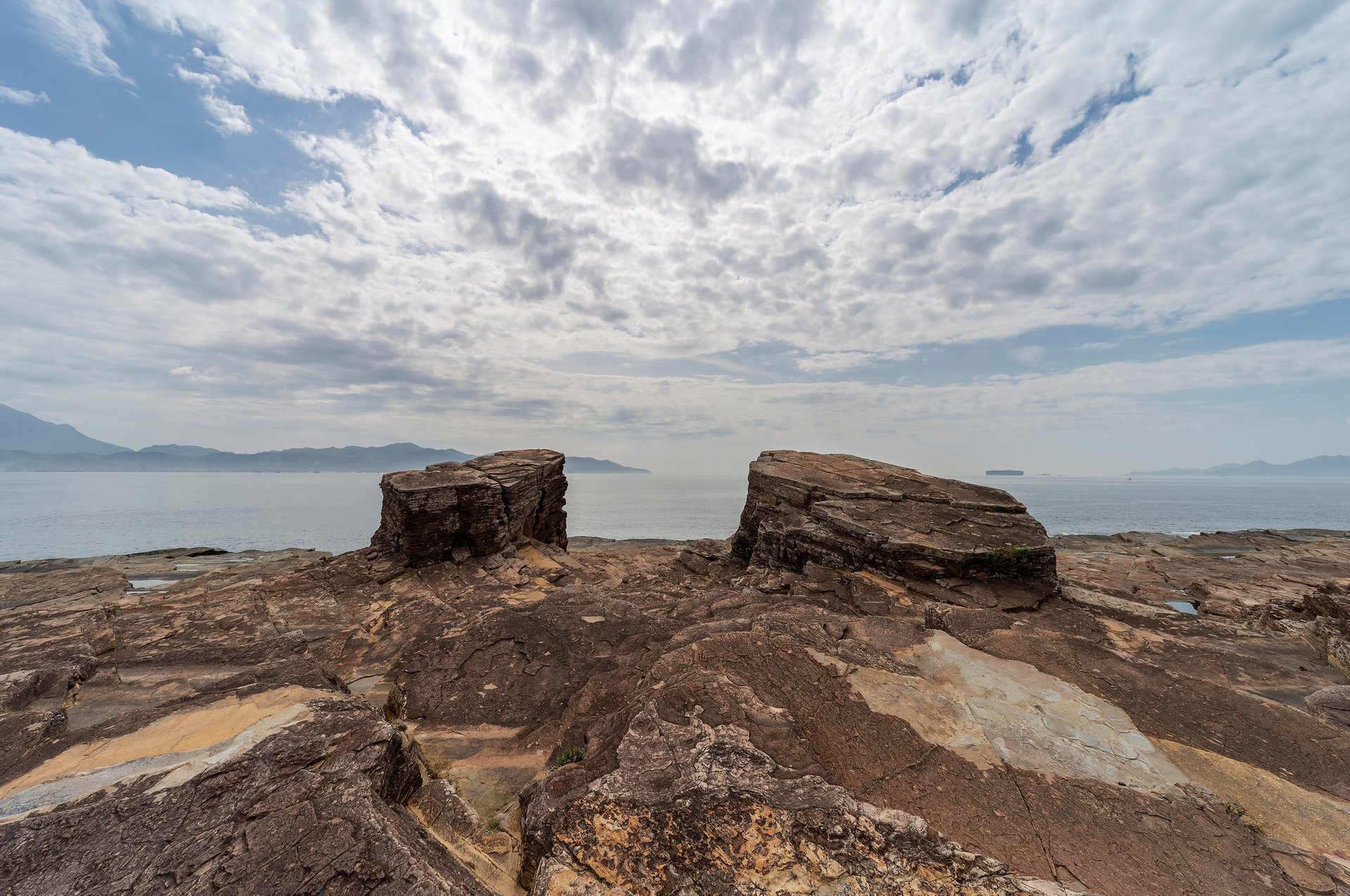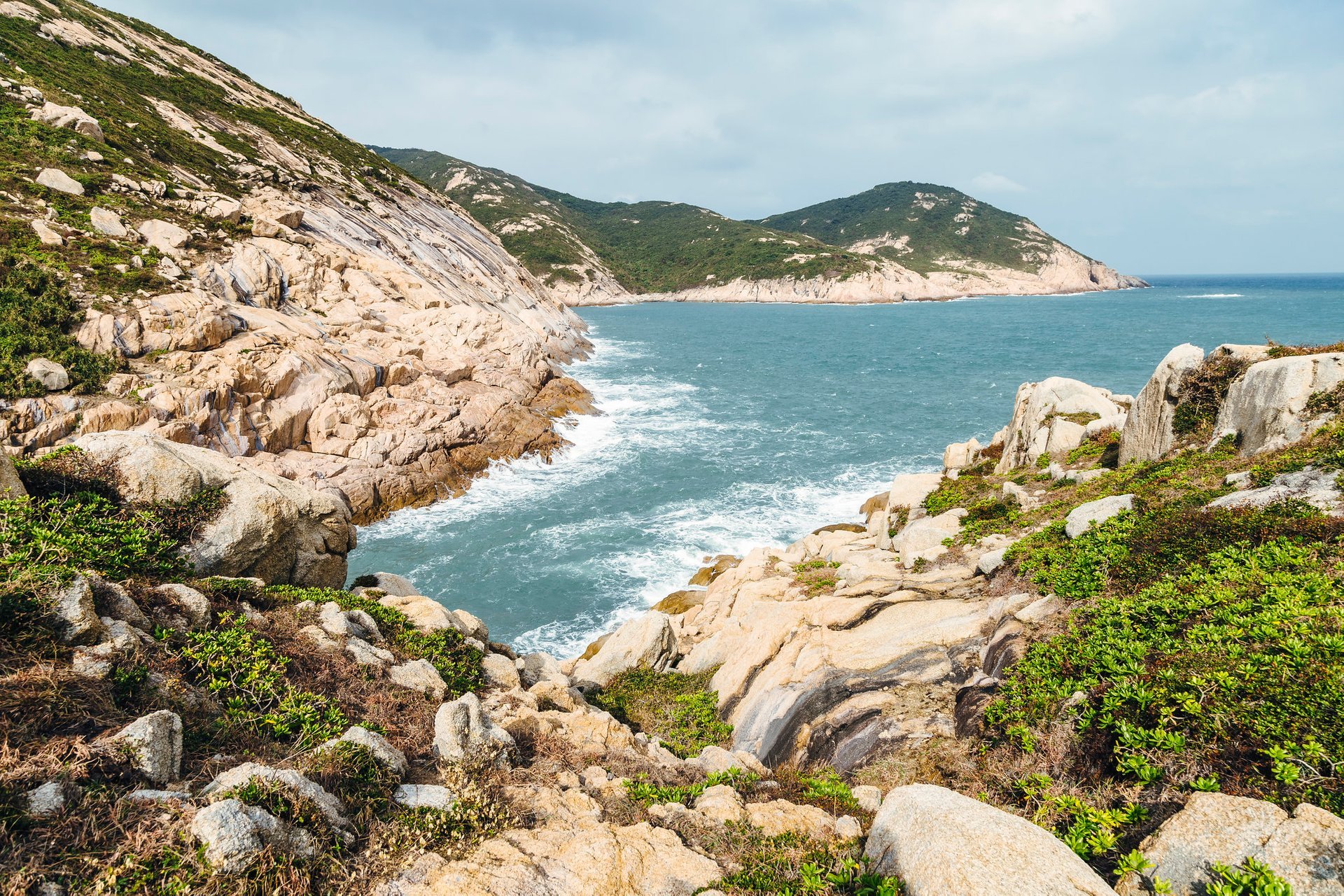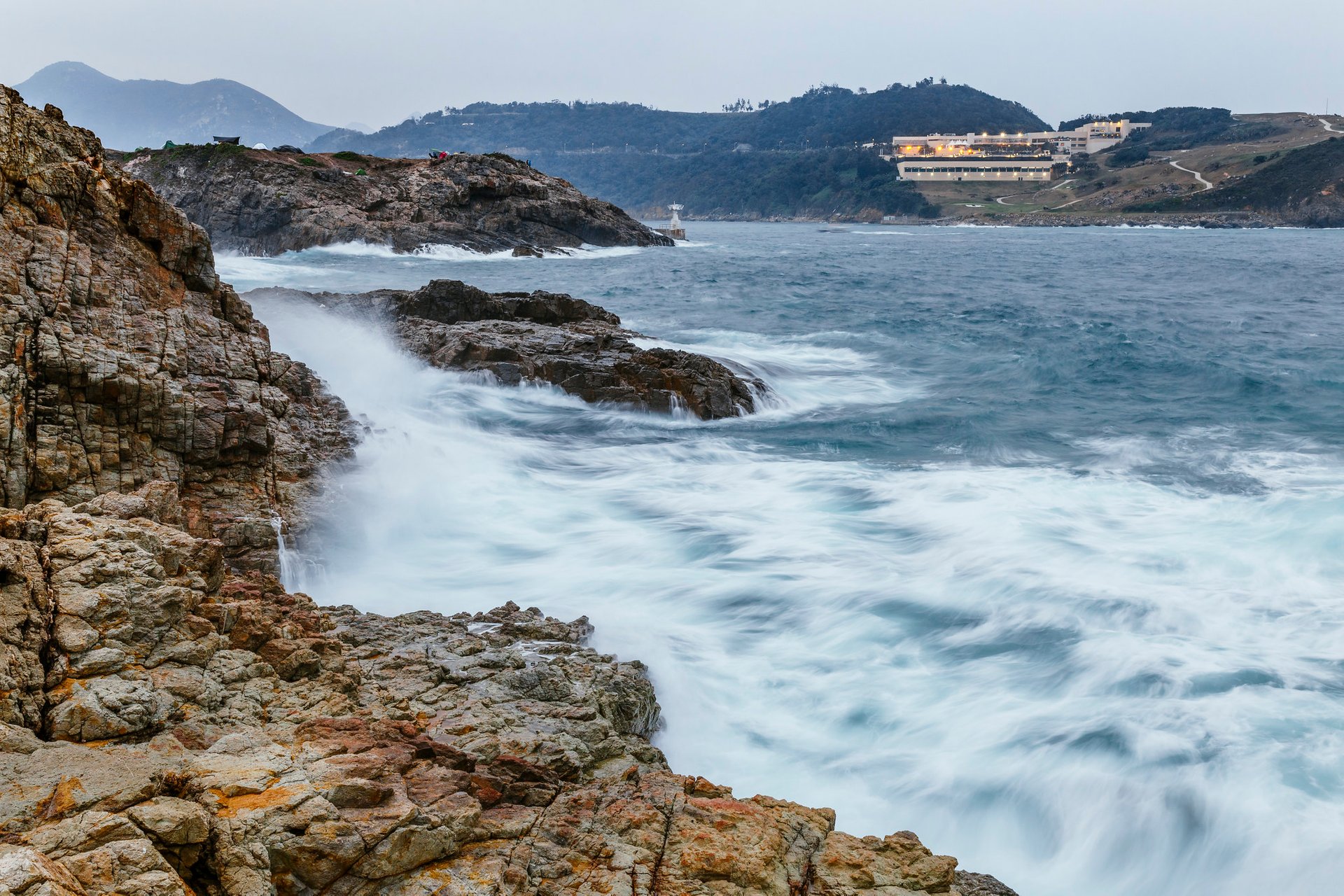 You may know that Hong Kong is a paradise for shopping and a bustling city of tall buildings and grand mansions. What you may not know is a secret beauty of the quiet outlying islands and breathtaking natural views they boast. You may have imagined the night scene of Victoria Harbour, but have never expected the experience of climbing, surfing, hiking, and lying by the bays in Hong Kong. Over 260 outlying islands that compose Hong Kong is a scenic land beyond your expectations.
The largest and one of the most popular and crowded outlying islands in Hong Kong is Lantau Island. It is twice the size of Hong Kong Island and is located southwest of Hong Kong. This island is the most tourist-oriented among the others as it is the place of Hong Kong International Airport, Disneyland Hong Kion, lots of hiking peaks and nature parks, small towns and villages rich with cultural activities, hotels, resorts, and other venues. There is a bunch of experiences you can get on the island. With the gondola lift named Ngong Ping 360 that offers a large side window for 360-degree panorama view, you can arrive at the Lantau Peak. From here, you can reach other attractions on the island quickly, including Tian Tan Buddha, Ngong Ping Village, Po Lin Monastery, and the floating village at Tai O with the breathtaking sunset. October through December is the best time for you to hike the Lantau Island when the days are cool and dry. From January on, it gets more cloudy, and in the summer months the chance of tropical storms is higher.
Tap Mun, on the coast of Sai Kung Country Park, is also called as 'Grass Island'. Instead of beaches as most of the other islands, it is covered by a vast grass area. Horses, sheep, and cows are hanging around and grazing peacefully. This is an undeveloped land where you will find only indigenous fishers and natural sceneries. In this area, you can hike, relax, camp, or eat seafood. Another great choice is staying in a tent overnight to enjoy a little stargazing.
Tung Ping Chau and Po Toi Islands are famous for their peculiar landforms. Tung Ping Chau is at the farthest east of Hong Kong, while Po Toi Island is at the farthest south. Tung Ping Chau is considered to be one of the natural wonders in Hong Kong and is part of Hong Kong UNESCO Global Geopark. With the big waves rolling in, you can experience the magic of nature by viewing the sedimentary and multi-layered rocks. This island is also one of the four marine parks of Hong Kong and a popular diving spot in Hong Kong.
Po Toi Island is three times larger than Tung Ping Chau and is often called the 'South Pole of Hong Kong'. The island is almost entirely composed of well-weathered granite the makes peculiar shape rocks. It was home to about 1,000 people in the past but now an abandoned village remains here. Except for the amazing landforms, you can also visit some scenic spots like Tin Hou Temple. Once there, make sure to try seaweed soup and purchase some dried seafood products as it's what this island is also famous for.
Unlike the islands for relaxing, camping, and viewing beautiful sunset and sunrise, Tung Lung Chau is the paradise for climbing adventurers. The mountains here are jagged and wild, which is popular for rock climbing. This island is also a part of Hong Kong UNESCO Global Geopark and was used as a setting for shooting films. The Volcanic rock here is said to originate back to the Paleozoic era, which is 500 billion years ago. There are four rock walls—technical wall, sea gully, big wall, and kite rock. Besides rock climbing, you can also experience zip-lining and abseiling.
Generally, the best time to travel to Hong Kong is in October and November. October is the beginning of autumn in Hong Kong, which would bring you not only pleasant whether but also beautiful natural sceneries. Also, you can avoid typhoons at that time. The most suitable season for you to explore the islands is flexible as it depends on your purpose. If you want to go hiking on the islands, October through April would be a great choice due to the cool weather. If you prefer to have a beach vacation, including swimming, diving and sunbathing, the summertime from May to September would be most suitable. However, you need to be aware of the typhoon in the summer months as it often occurs during this time in Hong Kong.
Find hotels and airbnbs near Outlying Islands (Map)