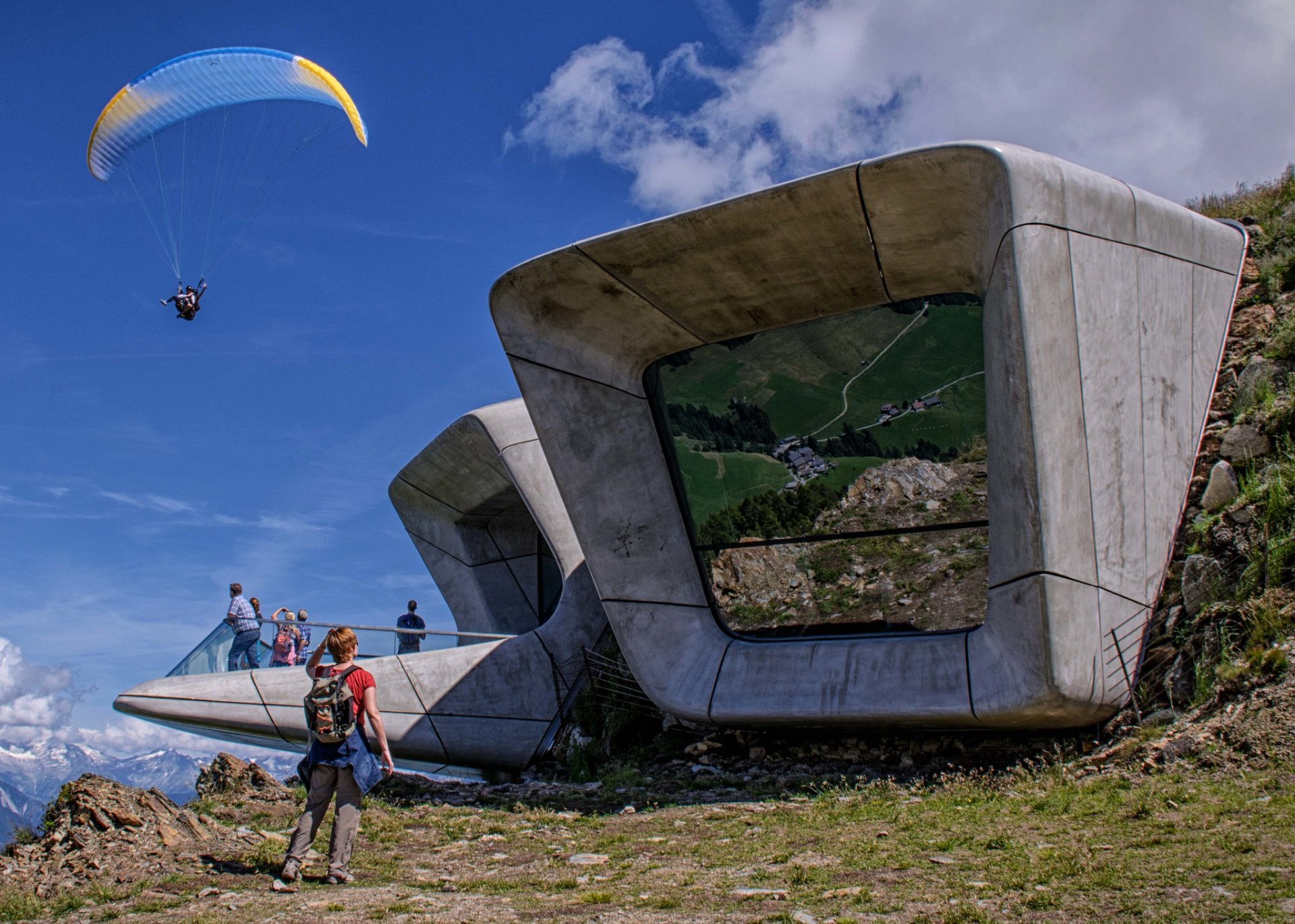 Messner Mountain Museum Corones, or MMM Corones, is nestled on the summit plateau of Kronplatz (7,463 feet or 2,275 m) and is dedicated to mountaineering. Established and influenced by renowned climber Reinhold Messner, it explores the traditions, history, and discipline of this extreme sport. By the way, Messner is the first person to climb Mount Everest without the aid of tanked oxygen and the first to climb all 14 mountains around the world over 26,246 feet (8,000 m).
As you might see in the picture, its design is pretty impressive. Formed by the pieces of rock and ice of the surrounding landscape, the museum has concrete canopies that rise from the ground to protect the museum's entrance, terrace, and viewing windows. The exterior panels are made of glass-reinforced fiber concrete. And the views from MMM Corones are literally breathtaking… You can observe the Lienz Dolomites in the east, the Ortler in the west, the Zillertal Alps in the north, and the Marmolada in the south.
The best time to visit MMM Corones is from the first Saturday of June to the second Sunday of October and from the end of November to mid-April (corresponding to the opening hours of the ropeways). In addition to slowing down and enjoying the unforgettable views, you can learn more about triumphs and tragedies on the world's most famous peaks and the people who had enough courage to challenge the mountains.
Find hotels and airbnbs near Messner Mountain Museum Corones (Map)