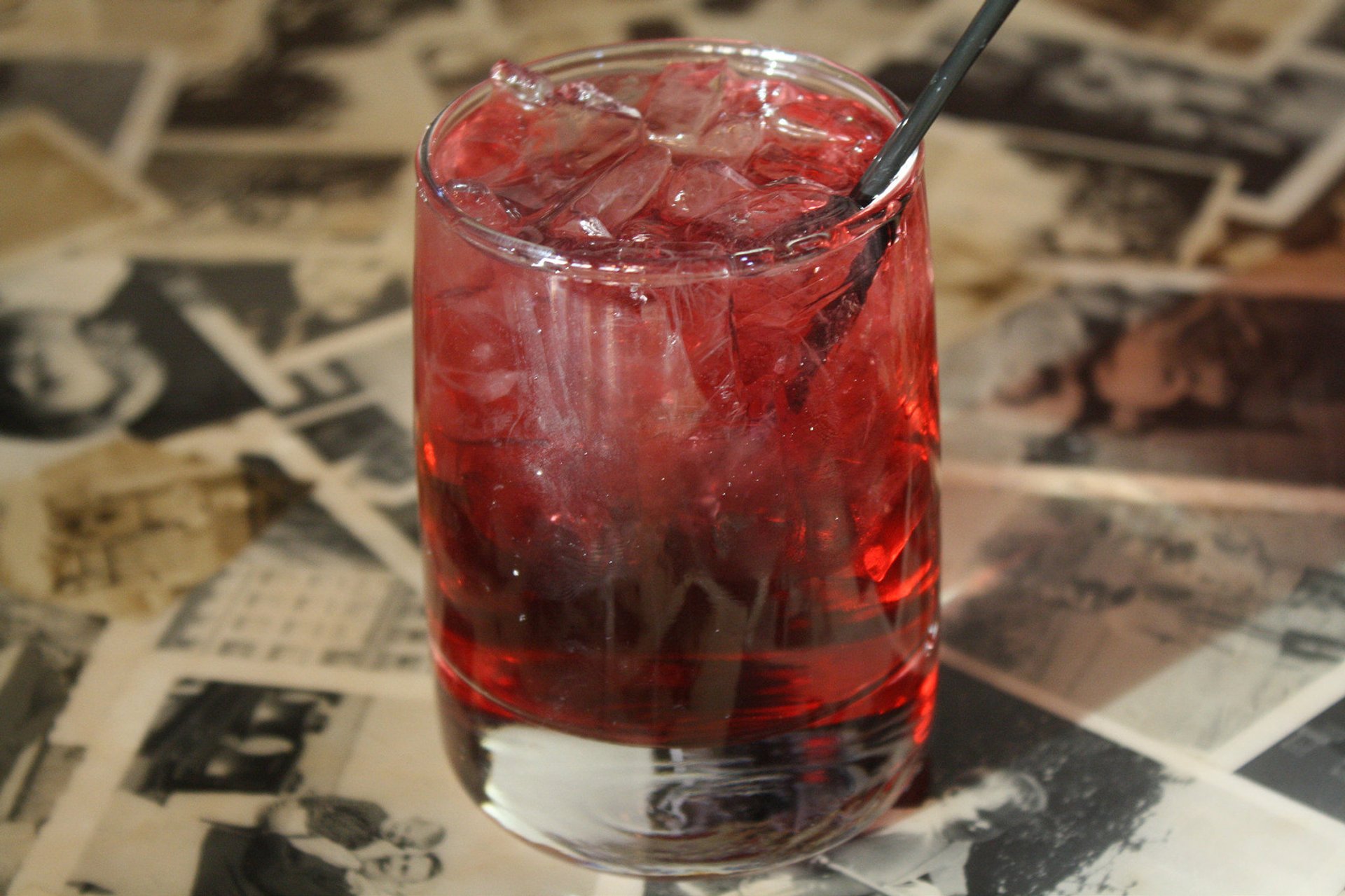 This cocktail may remind you of the popular student party drink jungle juice. It is also made of a mix of specific fruits, juice, and, of course, alcohol.
5P cocktail or Peruvian Pomegranate Pineapple Party Punch is a delightful mixture that reveals various tastes in your mouth - sweet and sour, sparkling and bitter - each one comes from different ingredients. For the right result, you need to mix ice cubes of pomegranate juice, pineapple juice, ginger ale, seltzer (sparkling water), and pisco (Peruvian brandy), and top it all with pomegranate seeds.
The season of pomegranates in Peru lasts from March till June, so fresh and correct 5P is available only at that time. Moreover, it is better to look for 5P at actual parties rather than in cafes or bars.