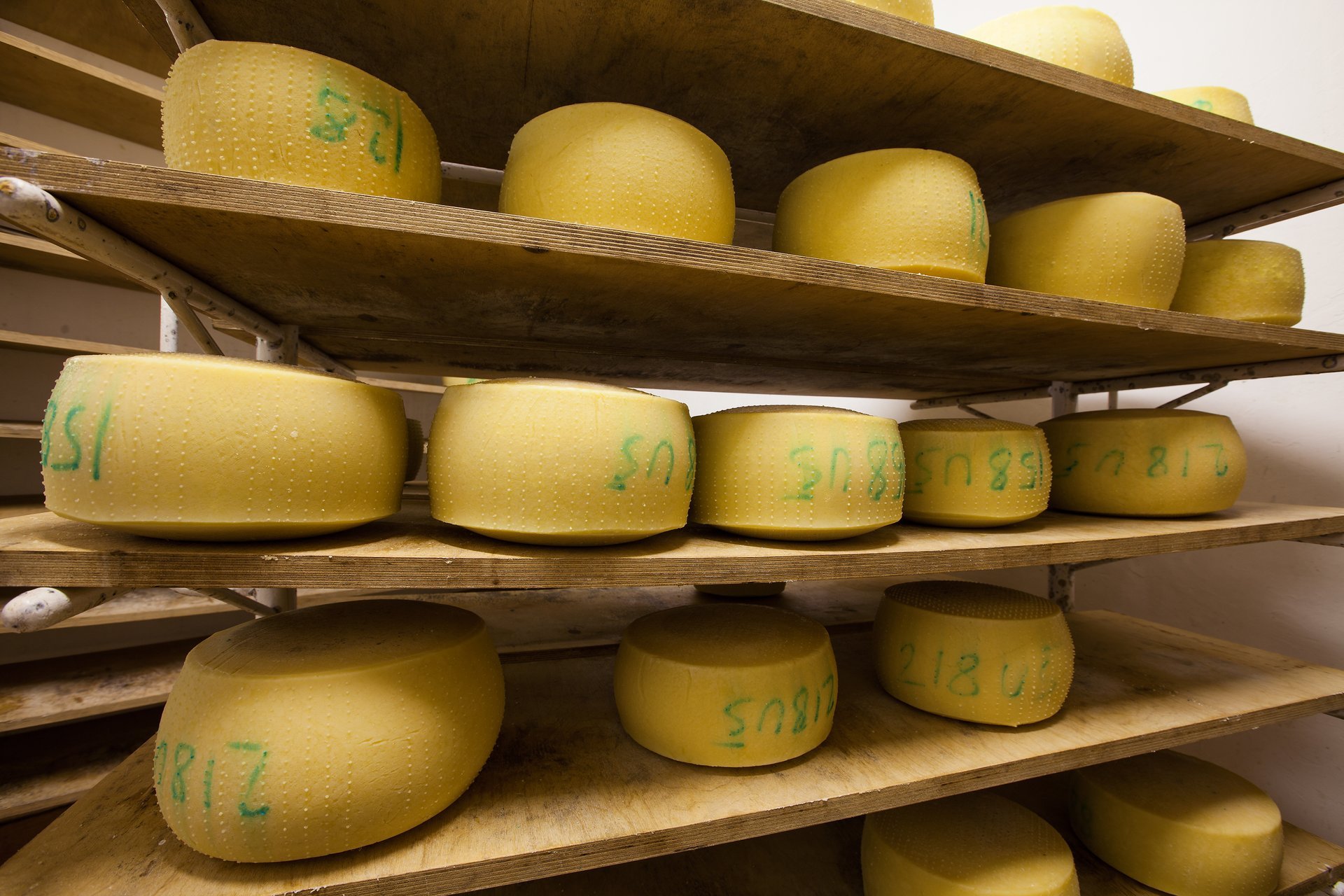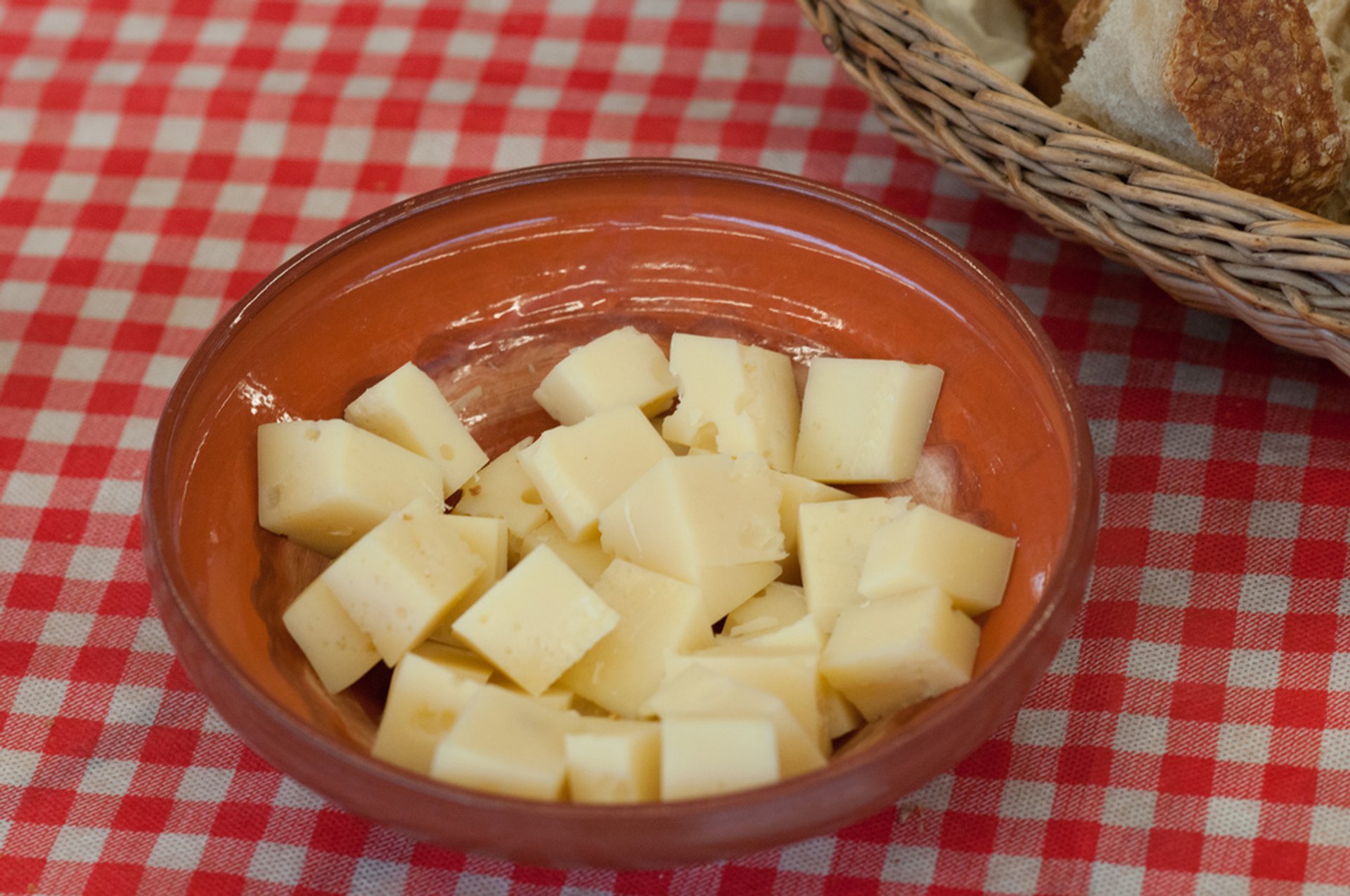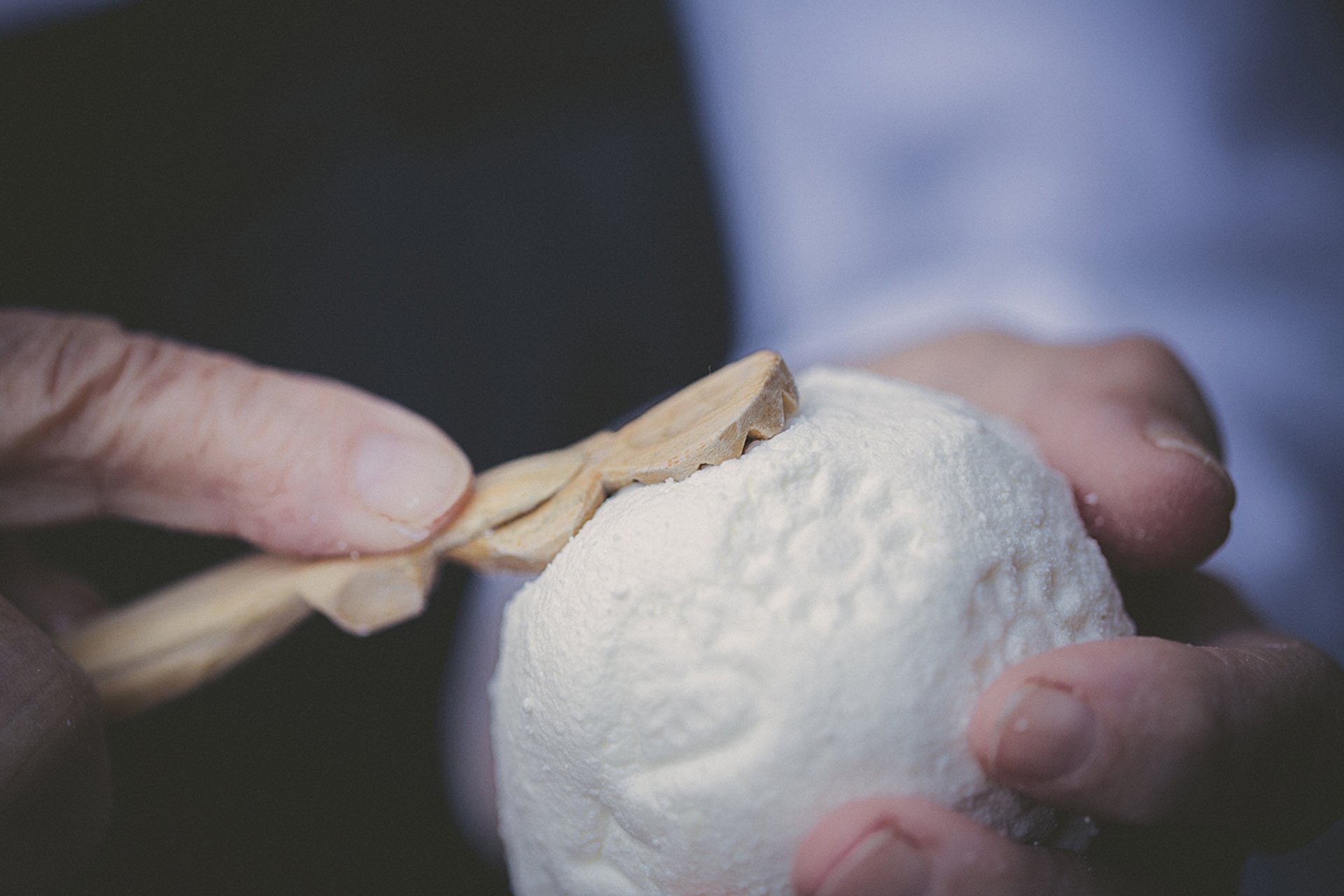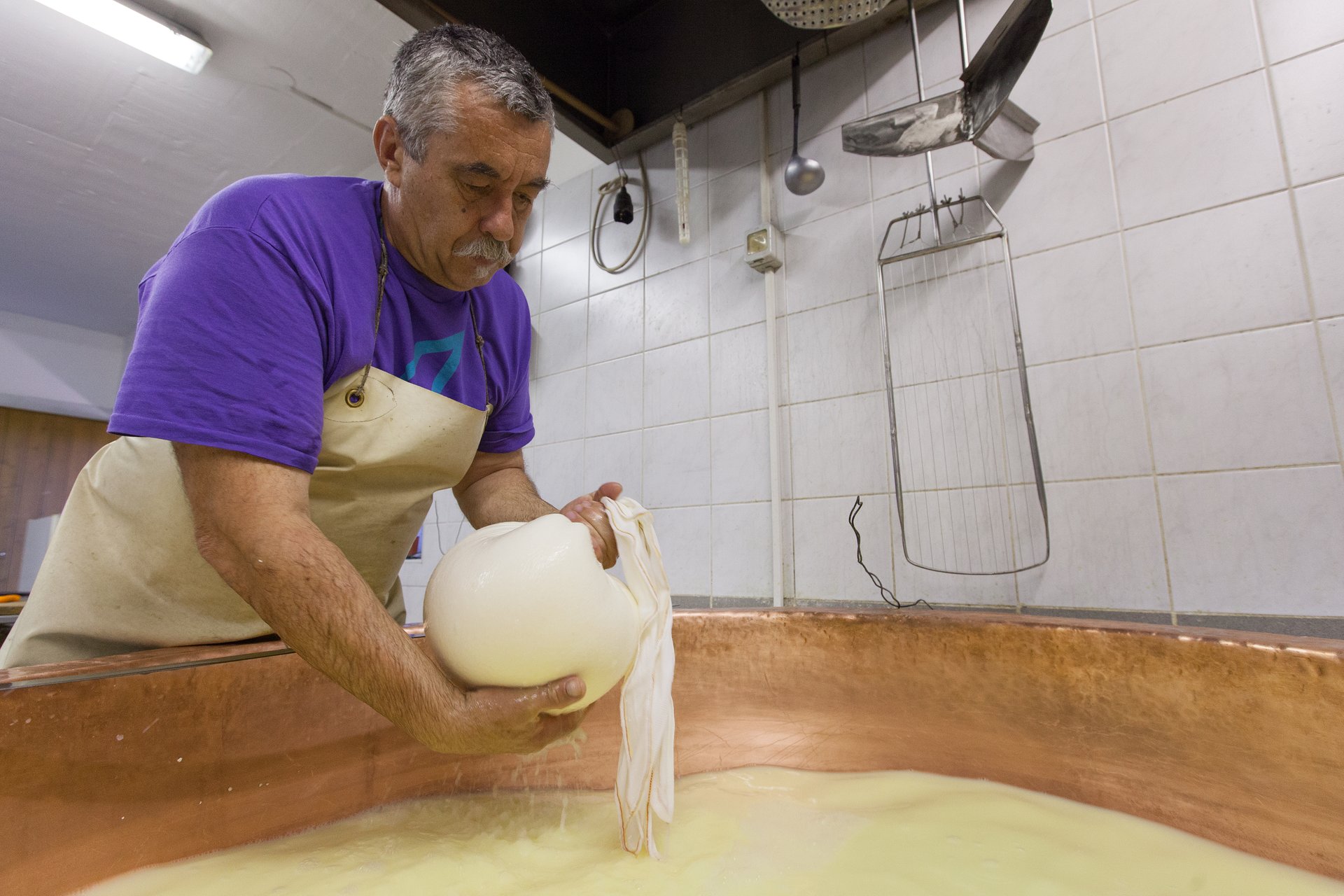 ©
Boris Pretnar | slovenia.info
Each region of Slovenia is famous for its own cheese, which usually are registered as protected designations of origin. So in order to try the freshest cheeses, you usually have to visit its native land.
Trnič cheese is made in Velika, Mala, and Gojška Planina in the Kamnik-Savinja Alps. It has a unique pear shape and is made of cottage cheese, cream, and salt and is decorated in a very special way. It even has a nice tradition wrapped around it—as autumn comes and the pasturing season comes to an end, shepherds gave the Trnič to their beloved as the symbol of their love and promise of marriage. It also comes in pairs—one Trnič shepherds kept to themselves and another they presented to their loved ones. If the Trnič was accepted it meant that the woman agrees to become the shepherd's wife.
On Mangartska Planina, in Loška Koritnica, and Krnica you can come across Bovec cheese made out of sheep's milk and has an inimitable full aroma and a tangy taste.
For cow's milk cheese visit the Nanos plateau—here you can find the incredible Nanos cheese, which according to the historical documents was made here from the 16th century by the special recipe. Its taste is intensely rich with spicy notes.
Find hotels and airbnbs near Cheese (Map)