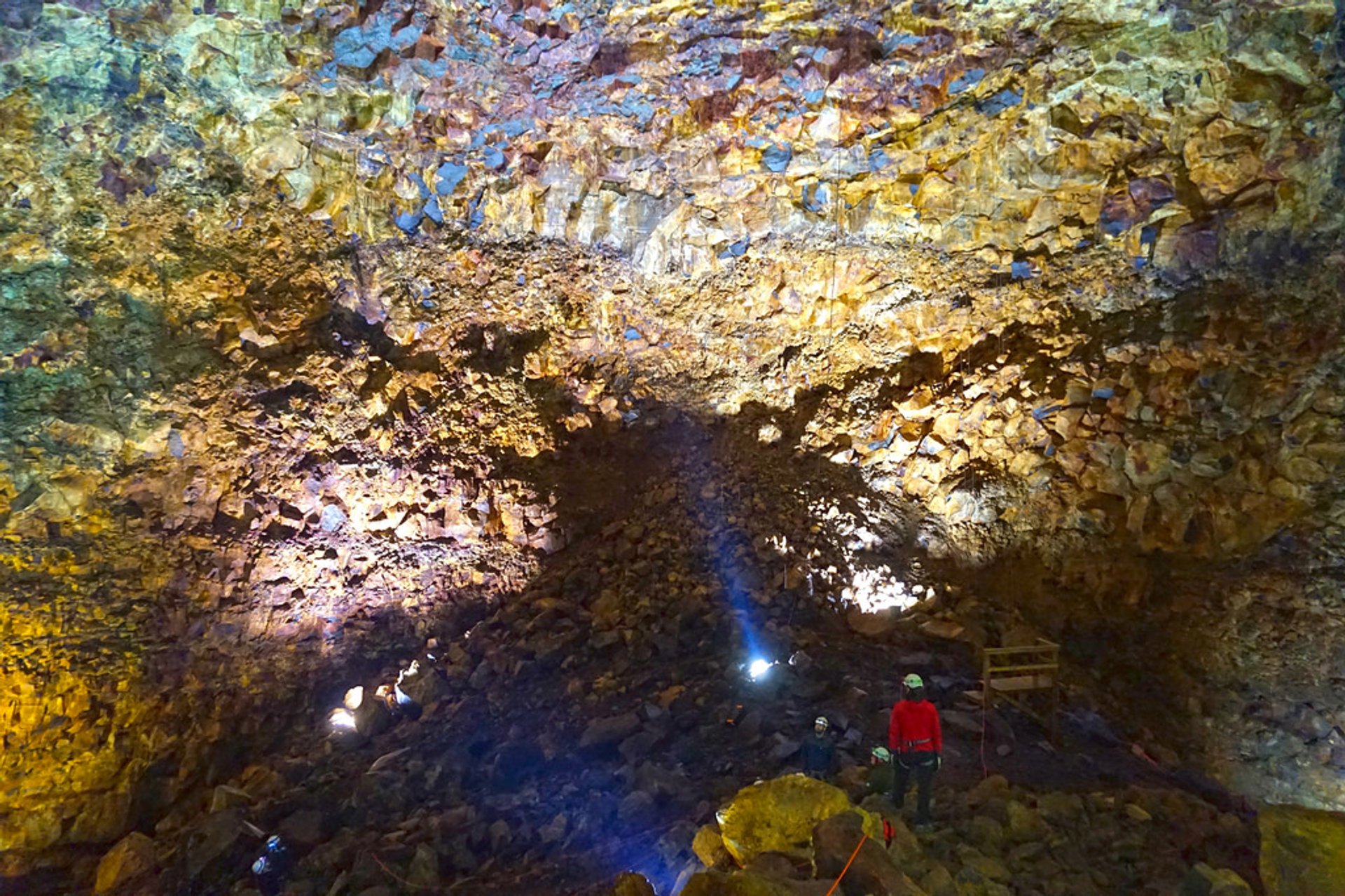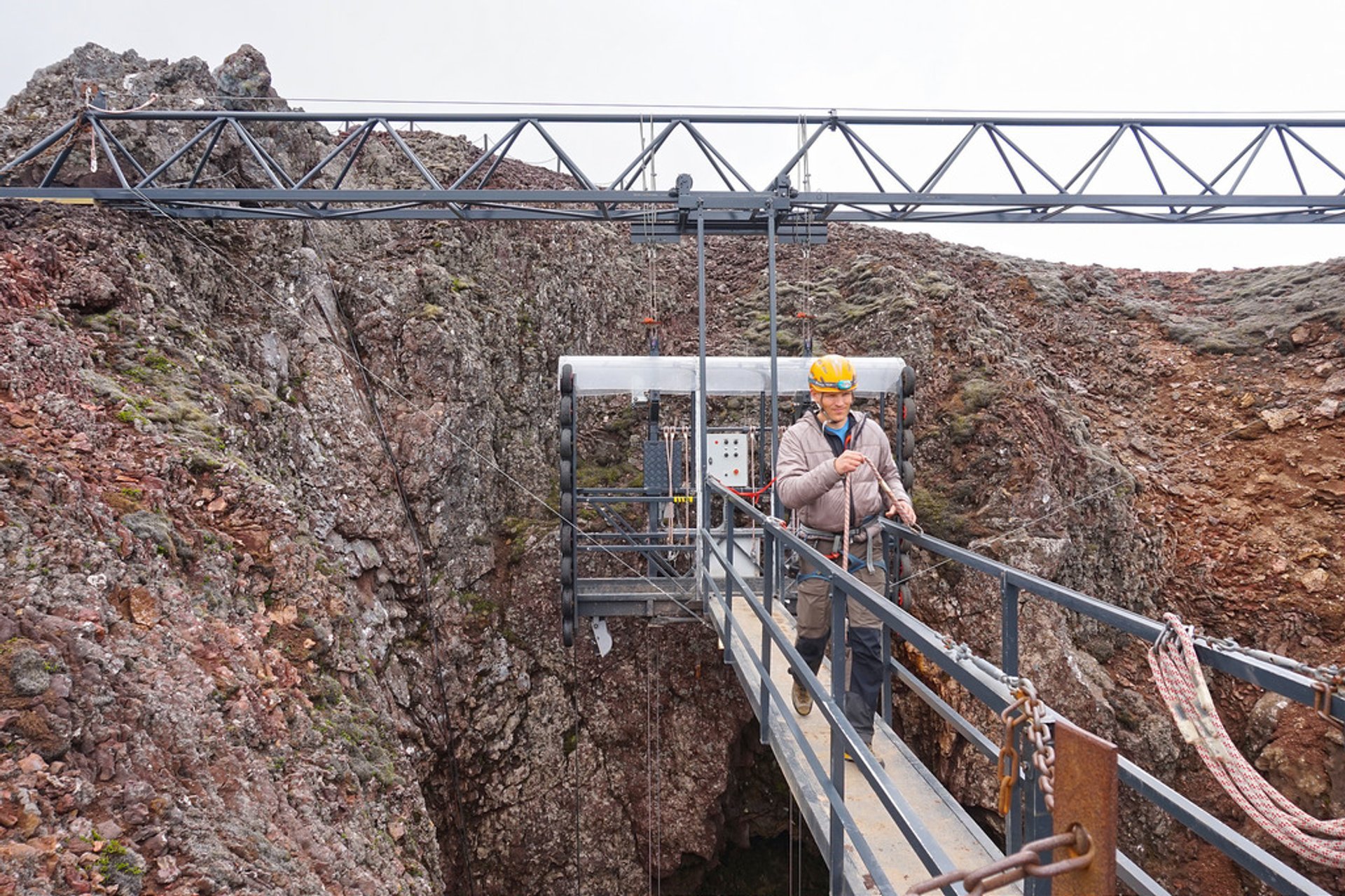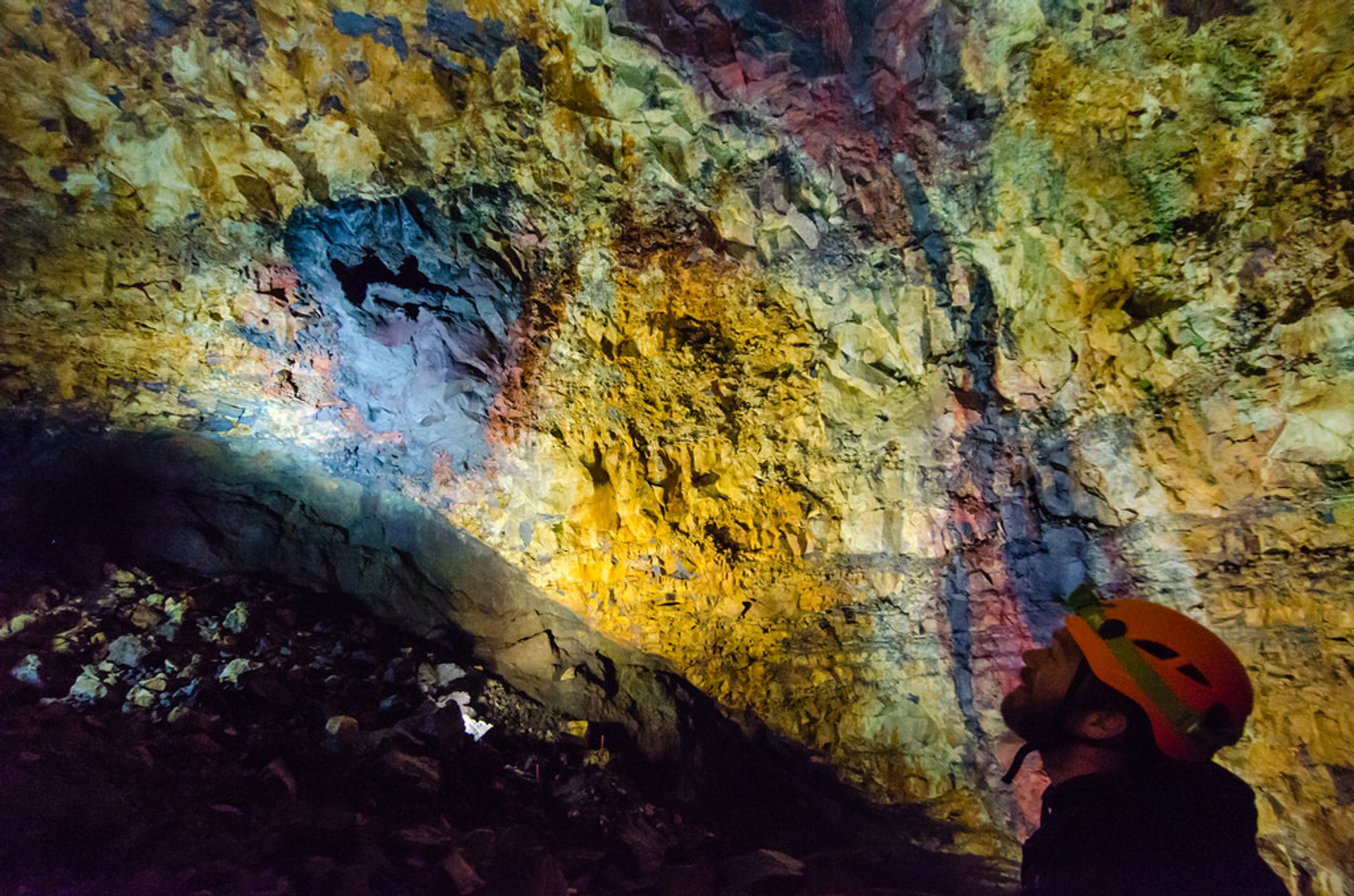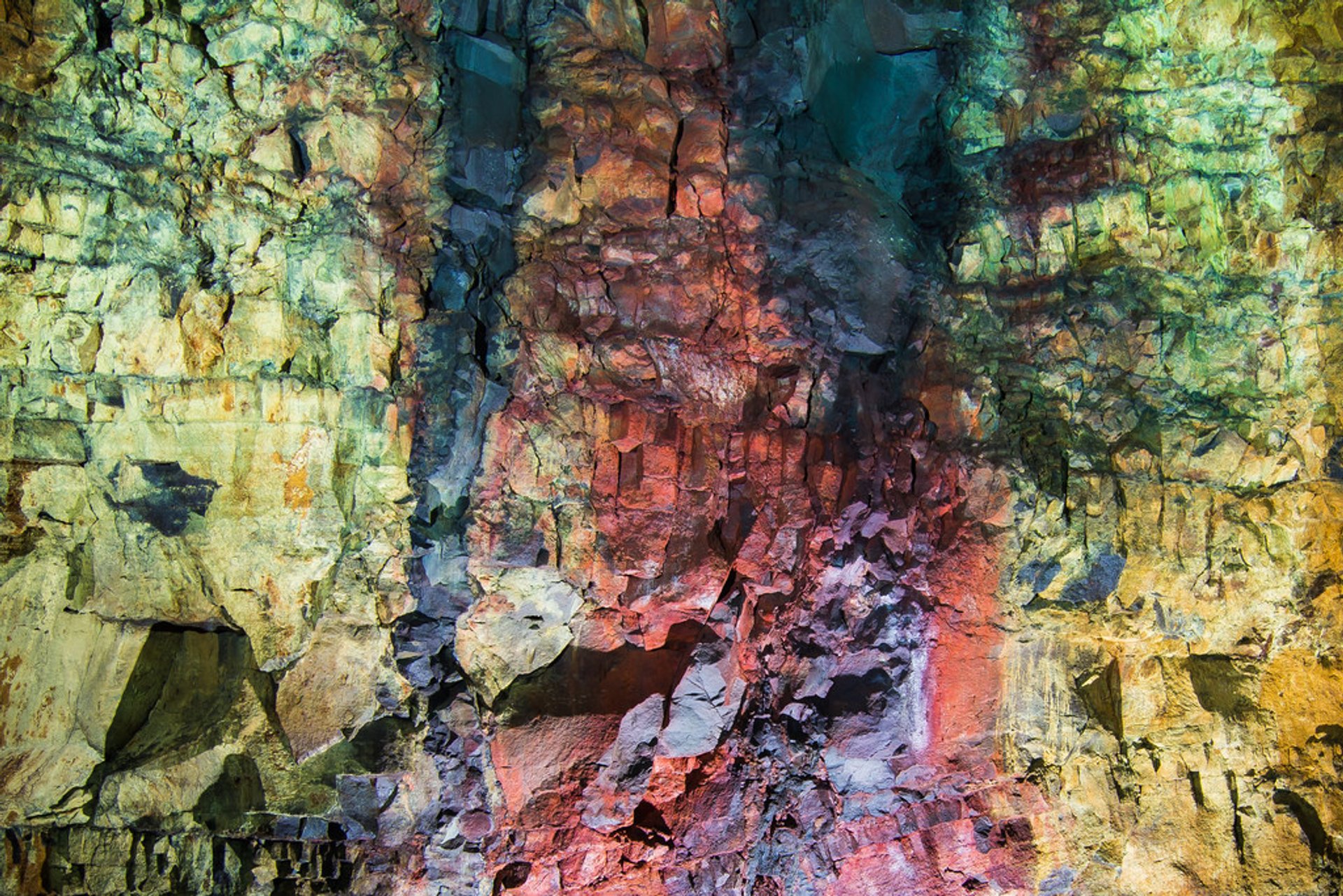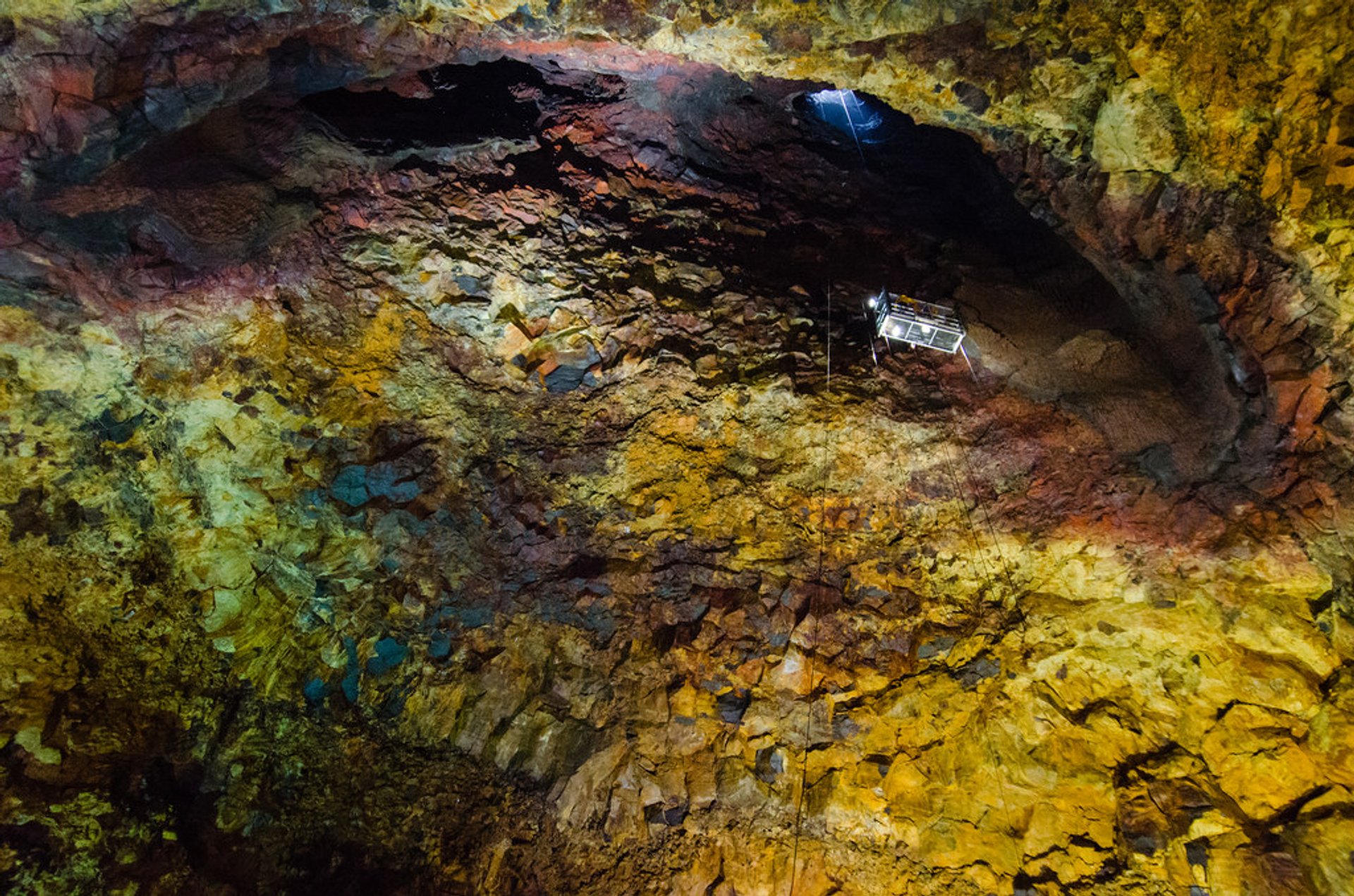 Thrihnukagigur volcano sits on the highland edge, located 20 km southeast of the capital, within the protected area of Bláfjöll Country Park. The last eruption appeared over 4,000 years ago, and there is no evidence that it might erupt in the near future. The name of volcano means "Three Peaks Crater".
One of the cones, which is about 35 m higher than the others, has an opening on its summit. A funnel-shaped opening is 4×4 m wide. It opens a huge volcanic vault, measuring 50×70 m with the depth of 120 m.
A huge magma chamber is a unique natural phenomenon. As a rule, after the eruption cold hard lava closes the crater, but Thrihnukagigur volcano is an exception to this rule as the magma has disappeared from the heart of the volcano, leaving the magma chamber empty.
The inside volcano tours open secrets of the volcanic world. The 45-minute hike to the crater and incredible one-hour descent in an open cable lift to the bottom of volcano's magma chamber is a lifetime experience. Tour is provided from 15 May to 15 October. To make your visit more comfortable take a warm sweater or jacket with you, as the temperature inside the crater is always just 5–6°C.
Find hotels and airbnbs near Inside Thrihnukagigur Volcano Tour (Map)