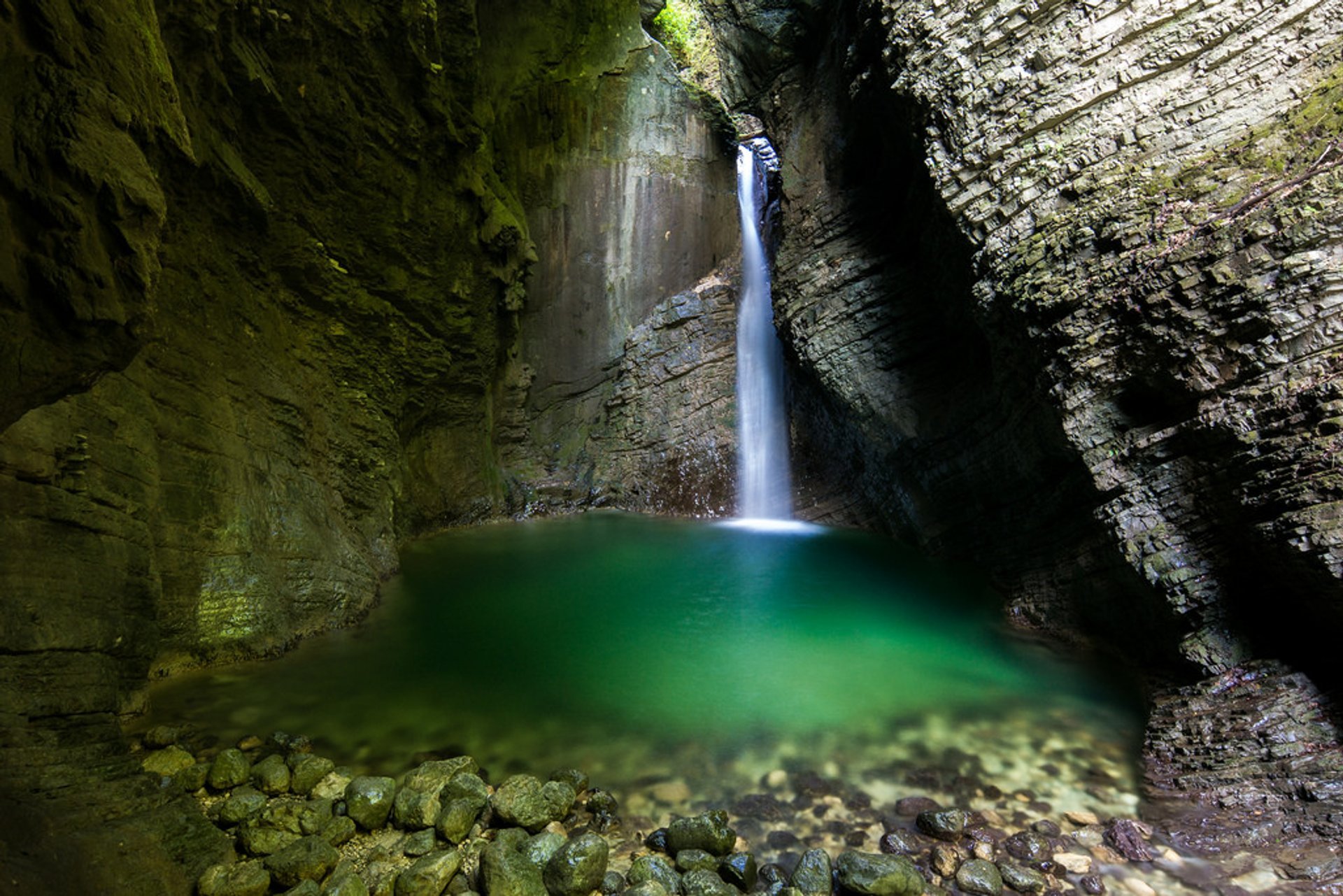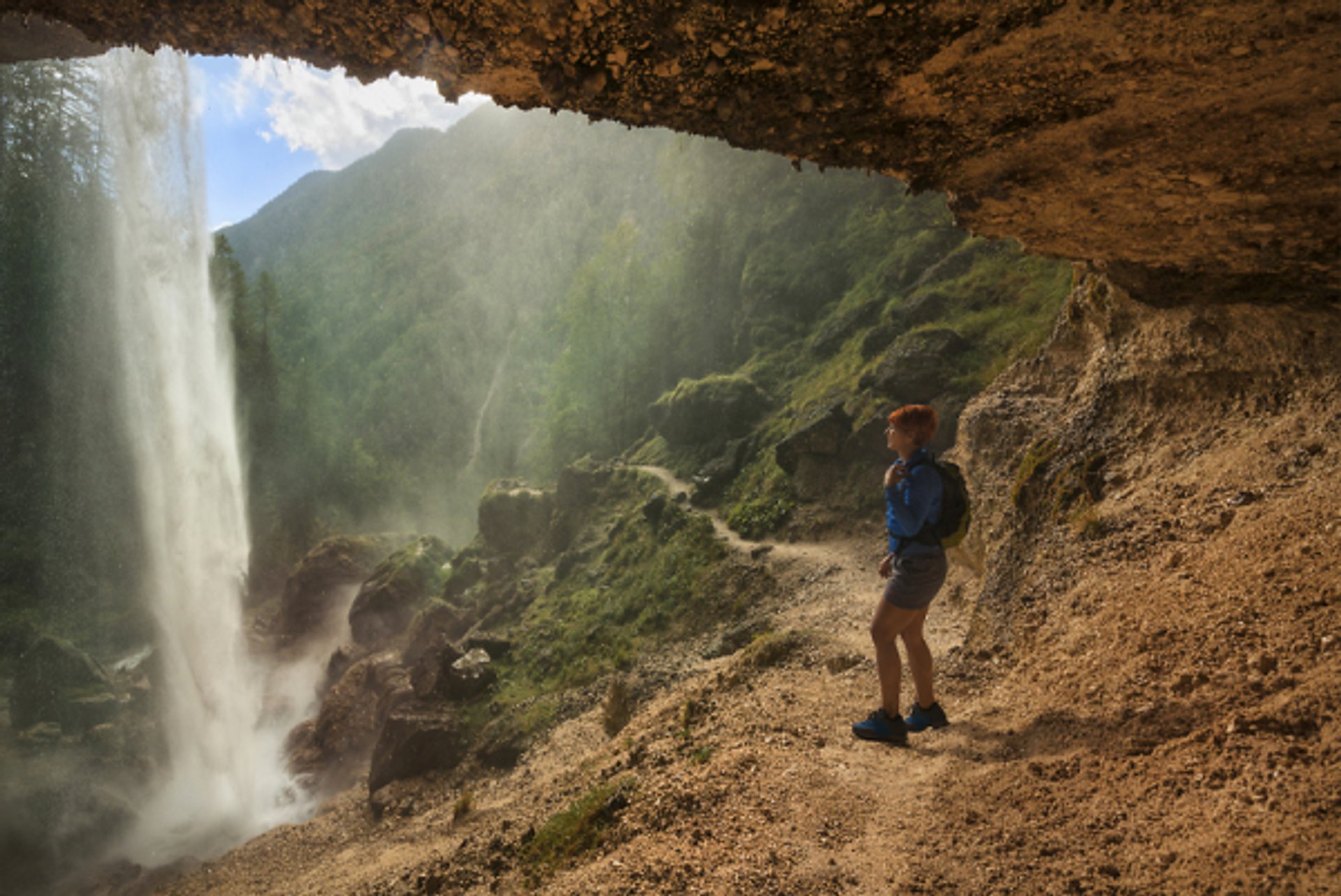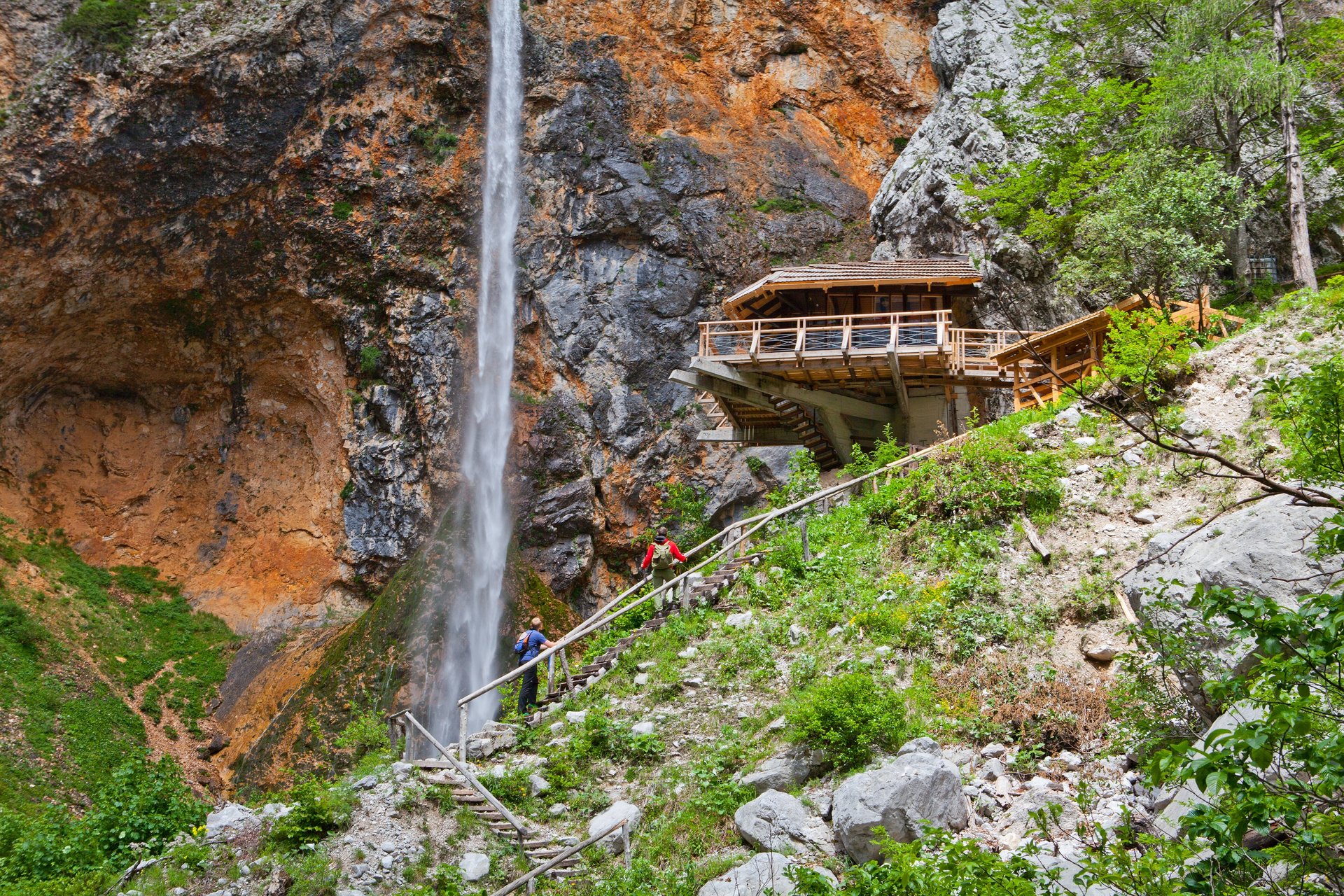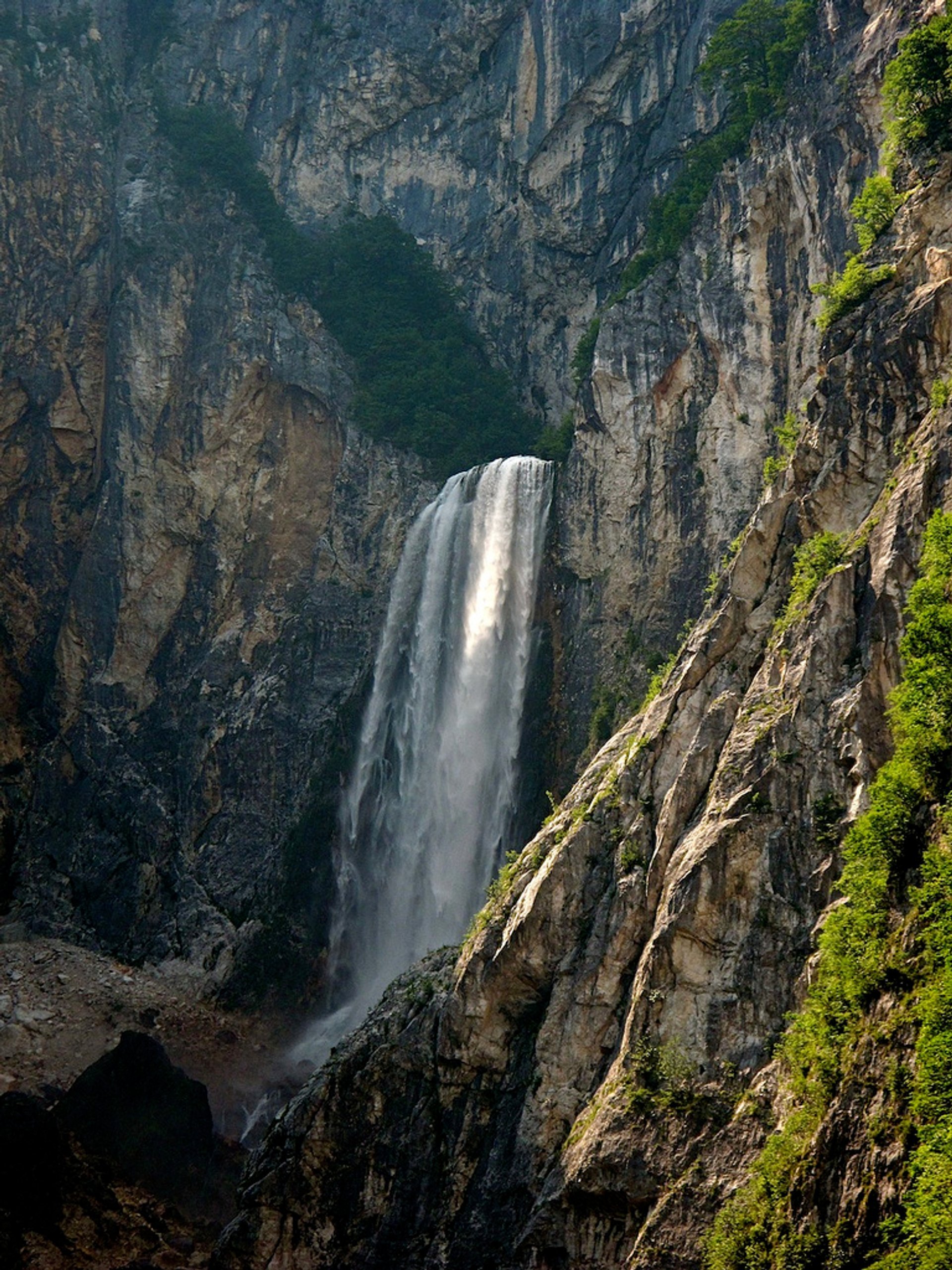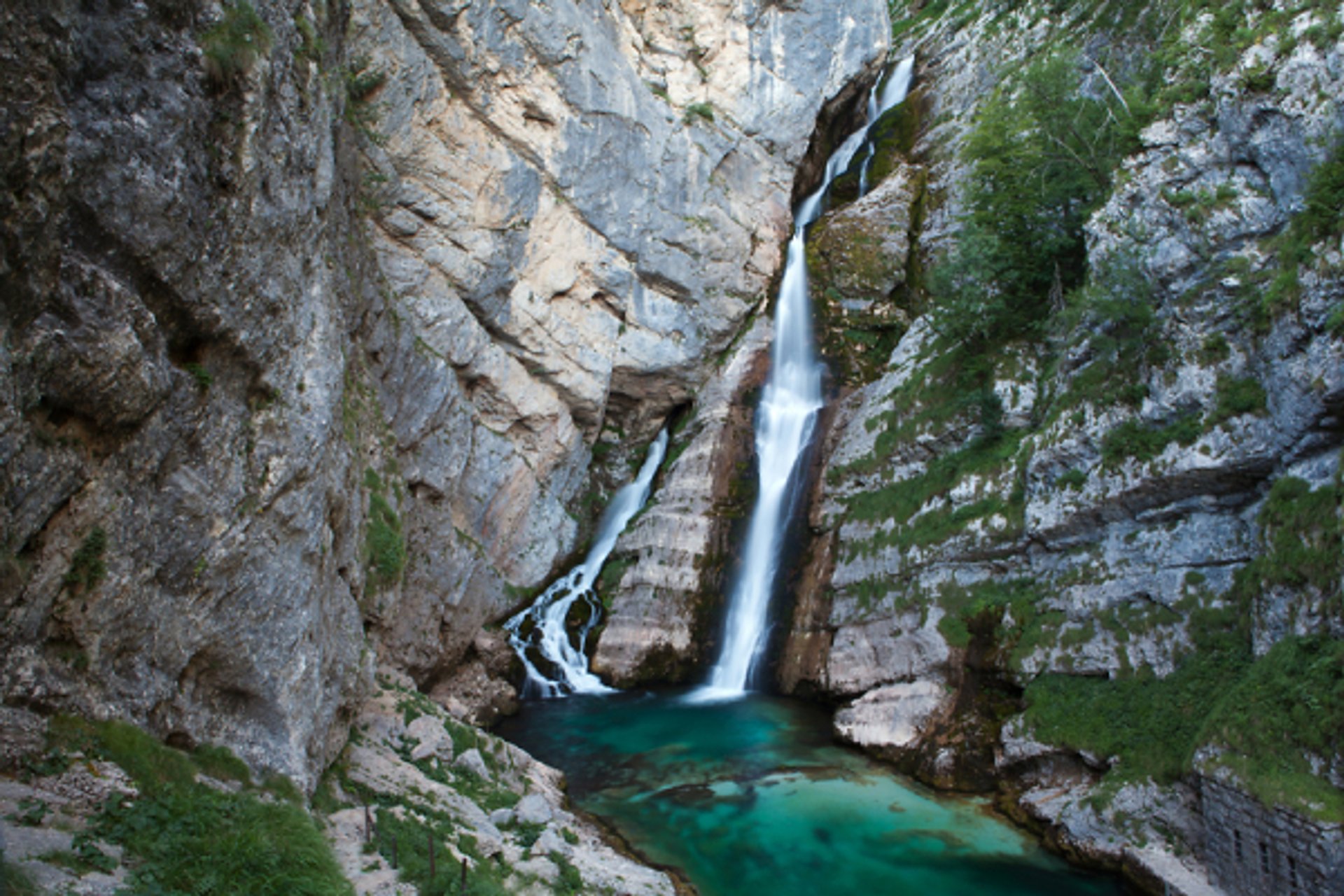 Being quite a small country, Slovenia has an enormous amount of natural gems. For example there are over 250 waterfalls!
One of the most beautiful and popular is Rinka waterfall, located in the picturesque Logarska valley. You can find this waterfall by following hiking and cycling trails which will eventually bring you face to face with the majestic Rinka.
Another beauty is Boka waterfall which has the greatest volume of water, especially in spring when the snow is melting in the Alps. Also, an interesting fact is that a few scenes of "The Chronicles of Narnia: Prince Caspian" were filmed nearby.
Beauty of the Savica, which is the largest inflow of Lake Bohinj, has even inspired a poem titled "Baptism on the Savica" by the Slovenian poet France Prešeren.
Find hotels and airbnbs near Waterfalls (Map)