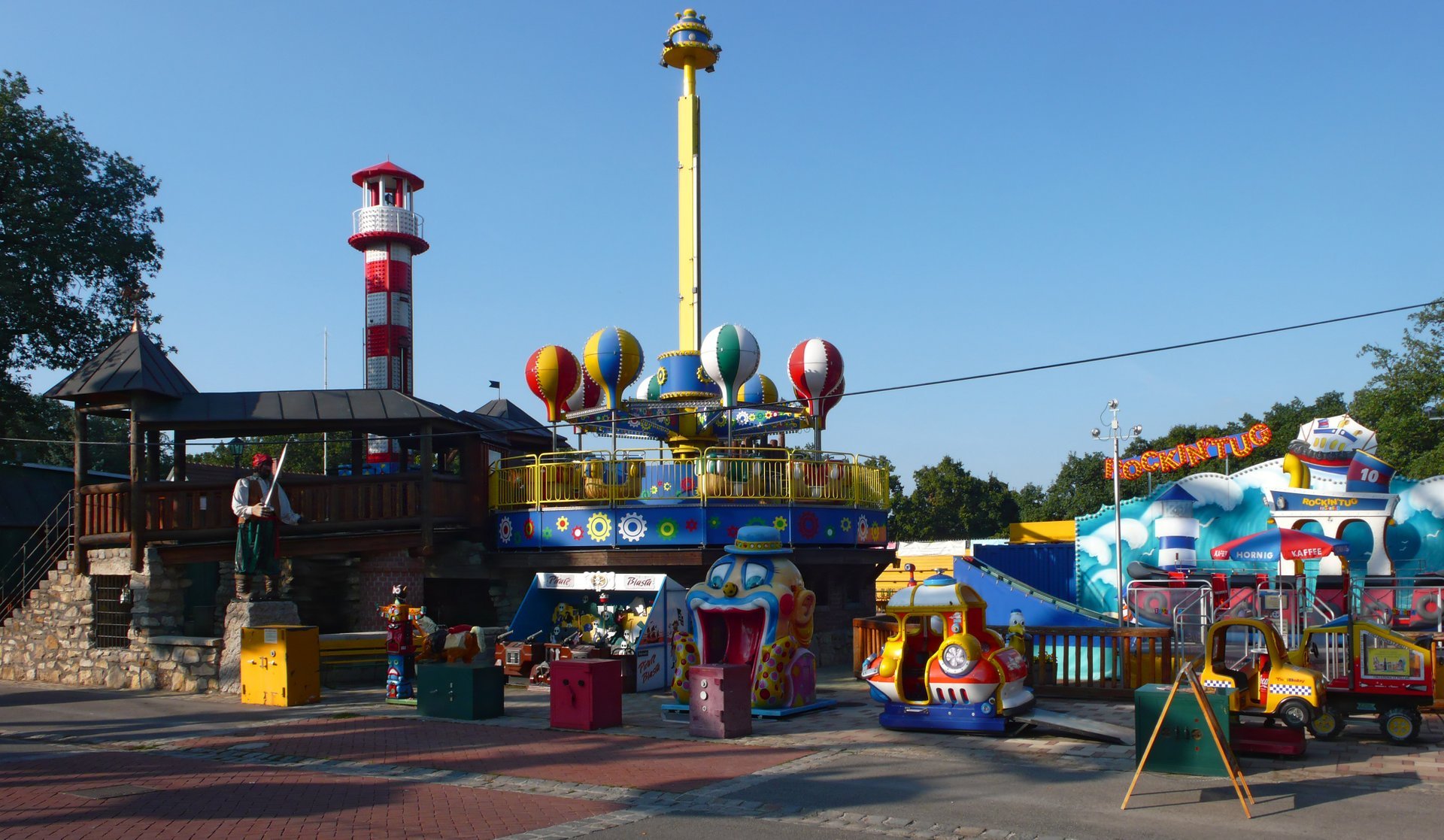 The Bohemian Prater amusement park, founded about 150 years ago in Favoriten area, offers entertainment and recreation for the whole family. First visitors were local workers from Bohemia and Moravia, giving the name to the place—Bohemian Prater (Böhmischer Prater in German). It's a much more quiet place than the "bigger brother" Wurstelprater, and it seems that time stopped here thanks to the nostalgic ambience.
There are carousels for the youngest kids, an autodrome, and event a 21.5-metre-tall Ferris Wheel with 14 passenger cars. The Park also offers some water attractions such as aqua bumpers, aqua balls, and the Marine Bay, popular on hot summer days. This place is a combination of modern attractions alongside with the vintage rides like a 90-year-old rollercoaster (even though most of the attractions were destroyed by the bomb attack in 1944). Besides the rides, you can enjoy some snacks and drinks offered by a few vendors and a wine tavern.
The Bohemian Prater usually operates between March and October, but check whether it's operating before heading there. Well, let the childhood nostalgy win your heart!
Find hotels and airbnbs near Bohemian Prater (Böhmischer Prater) (Map)