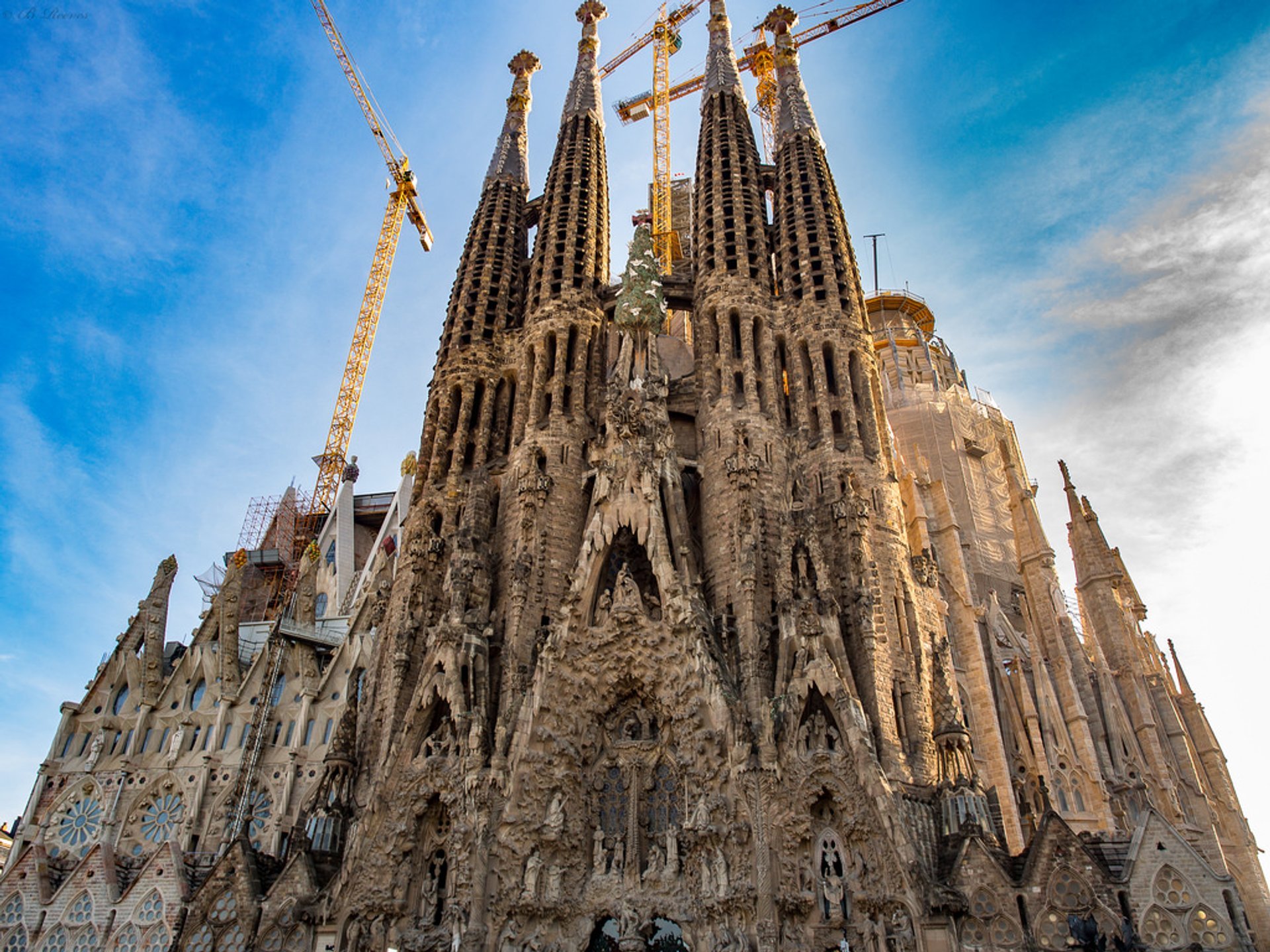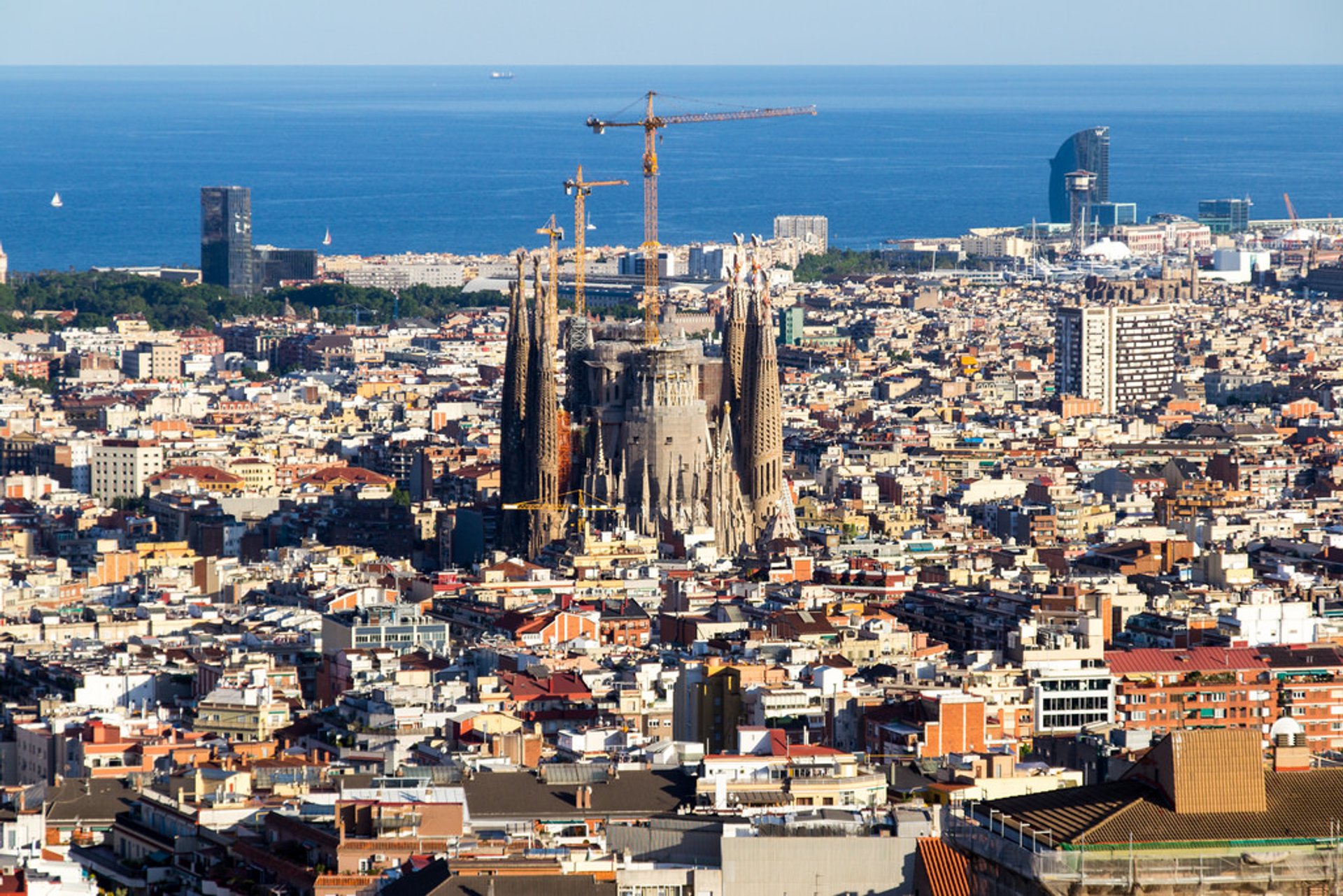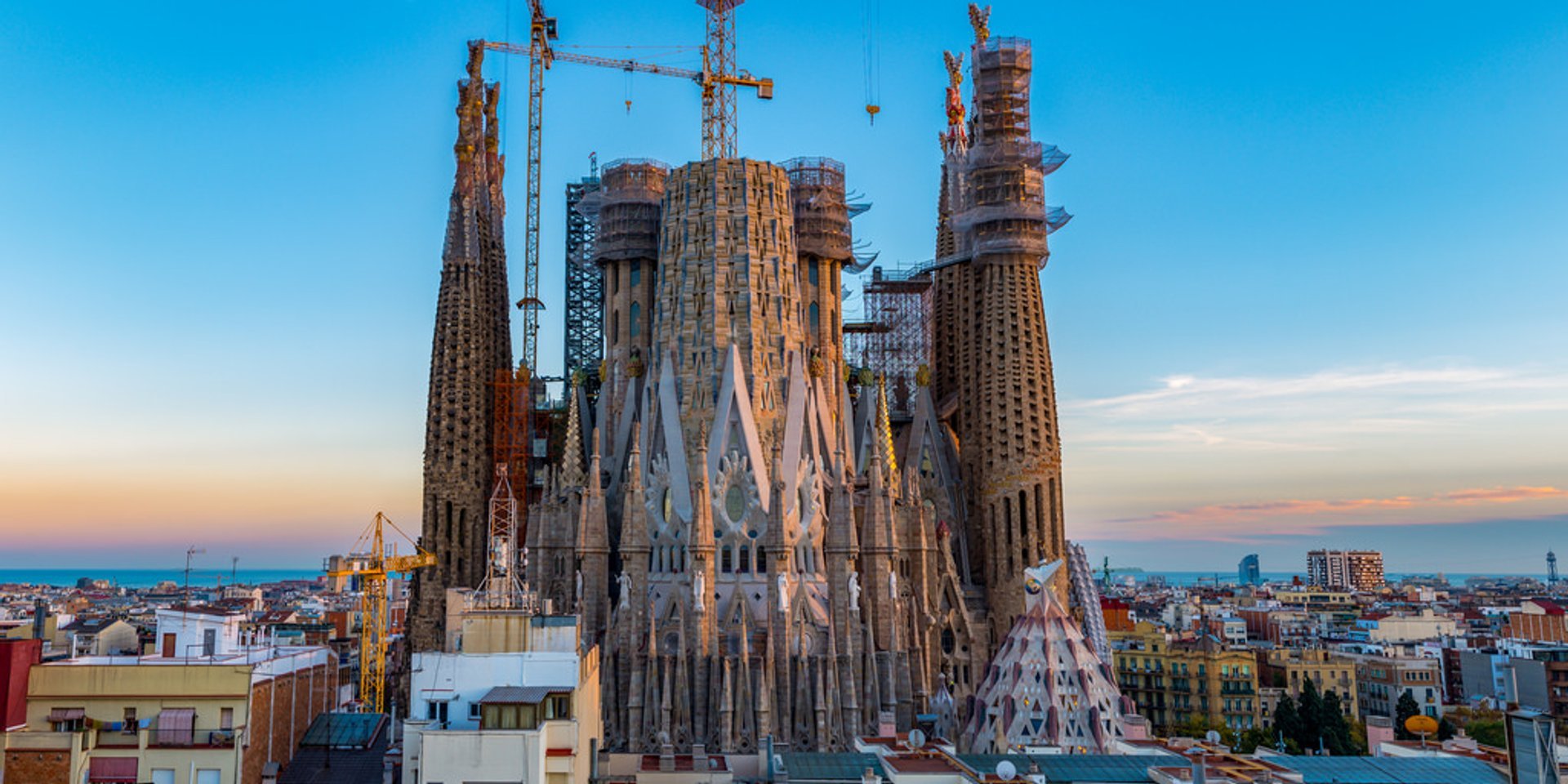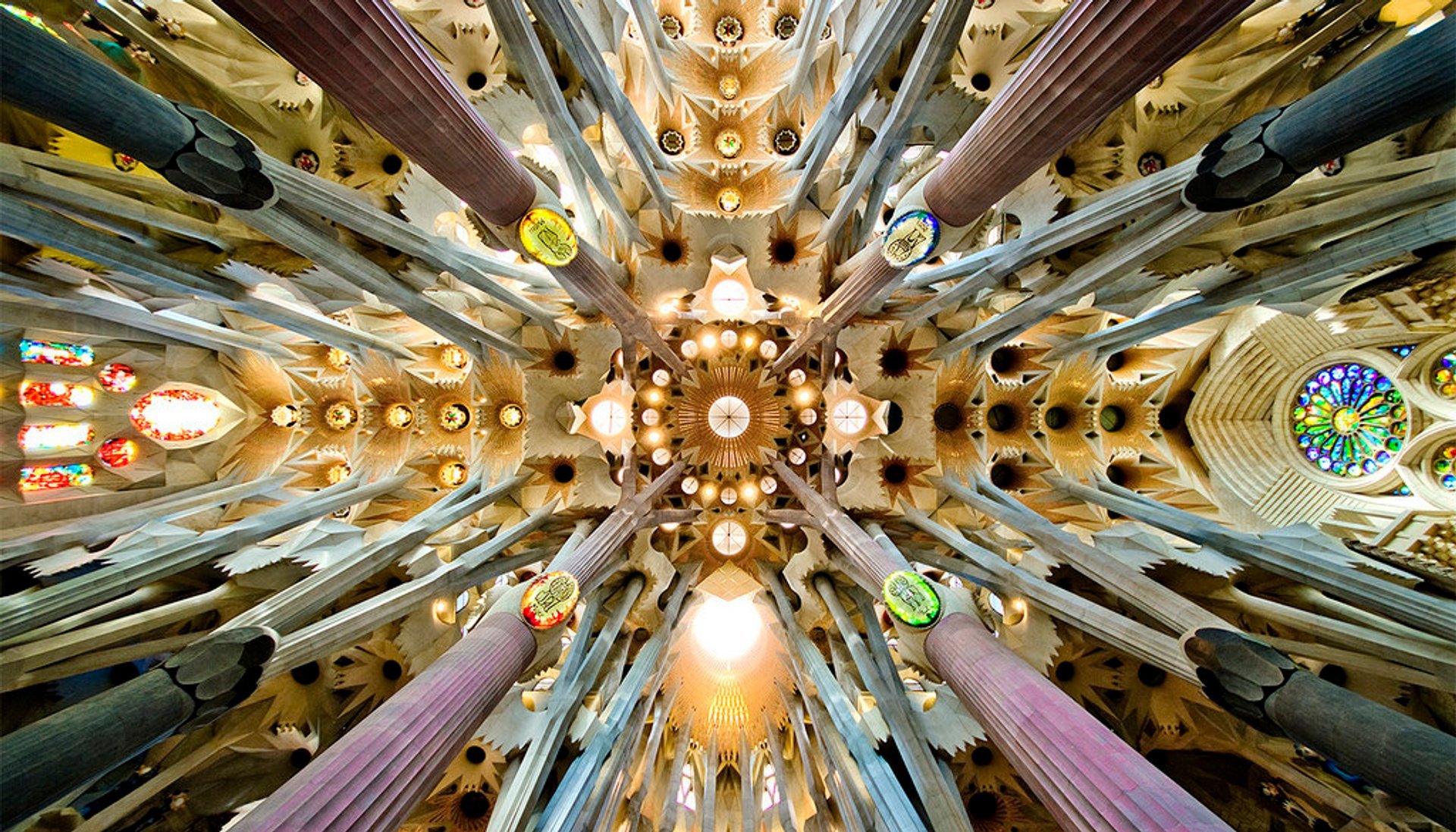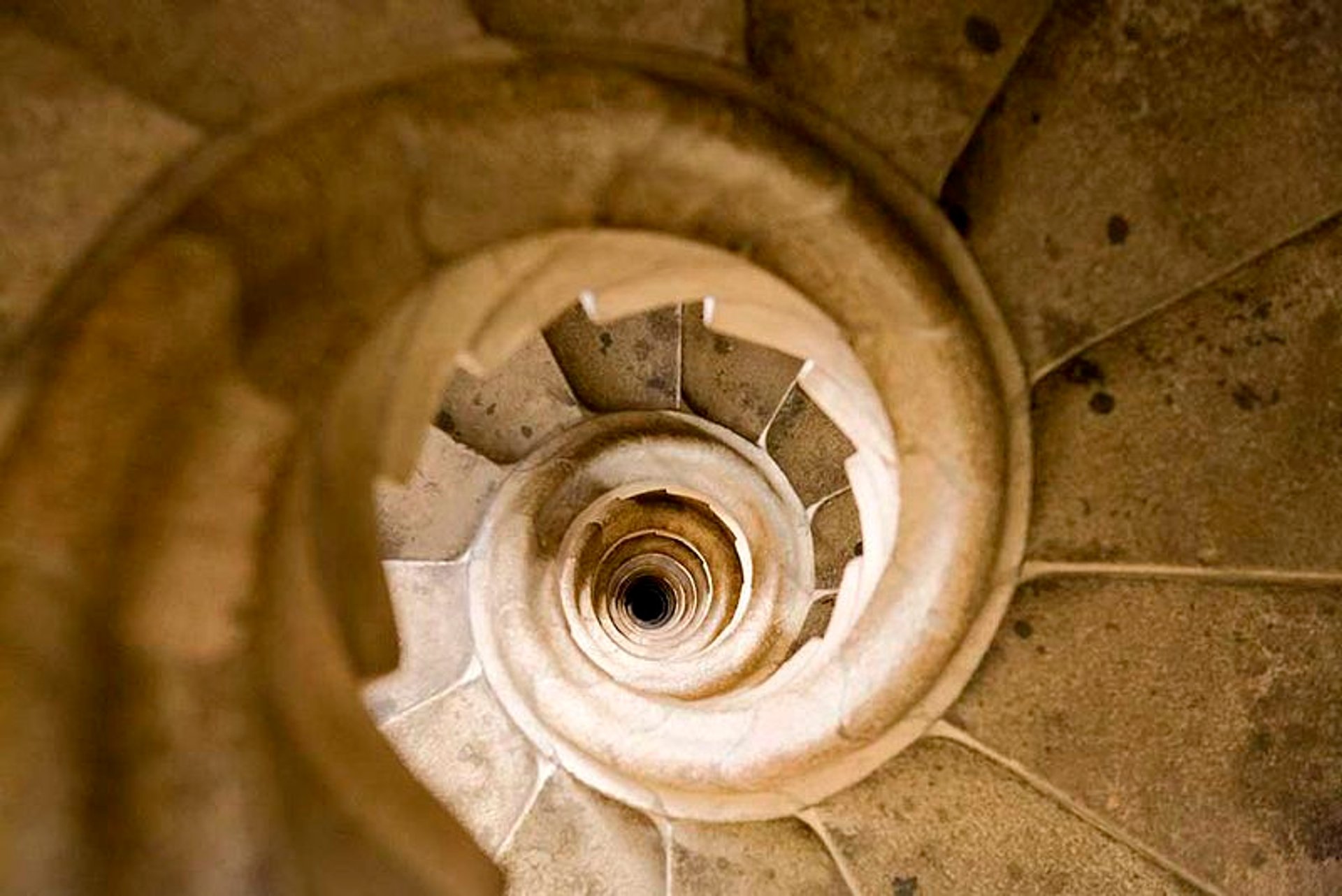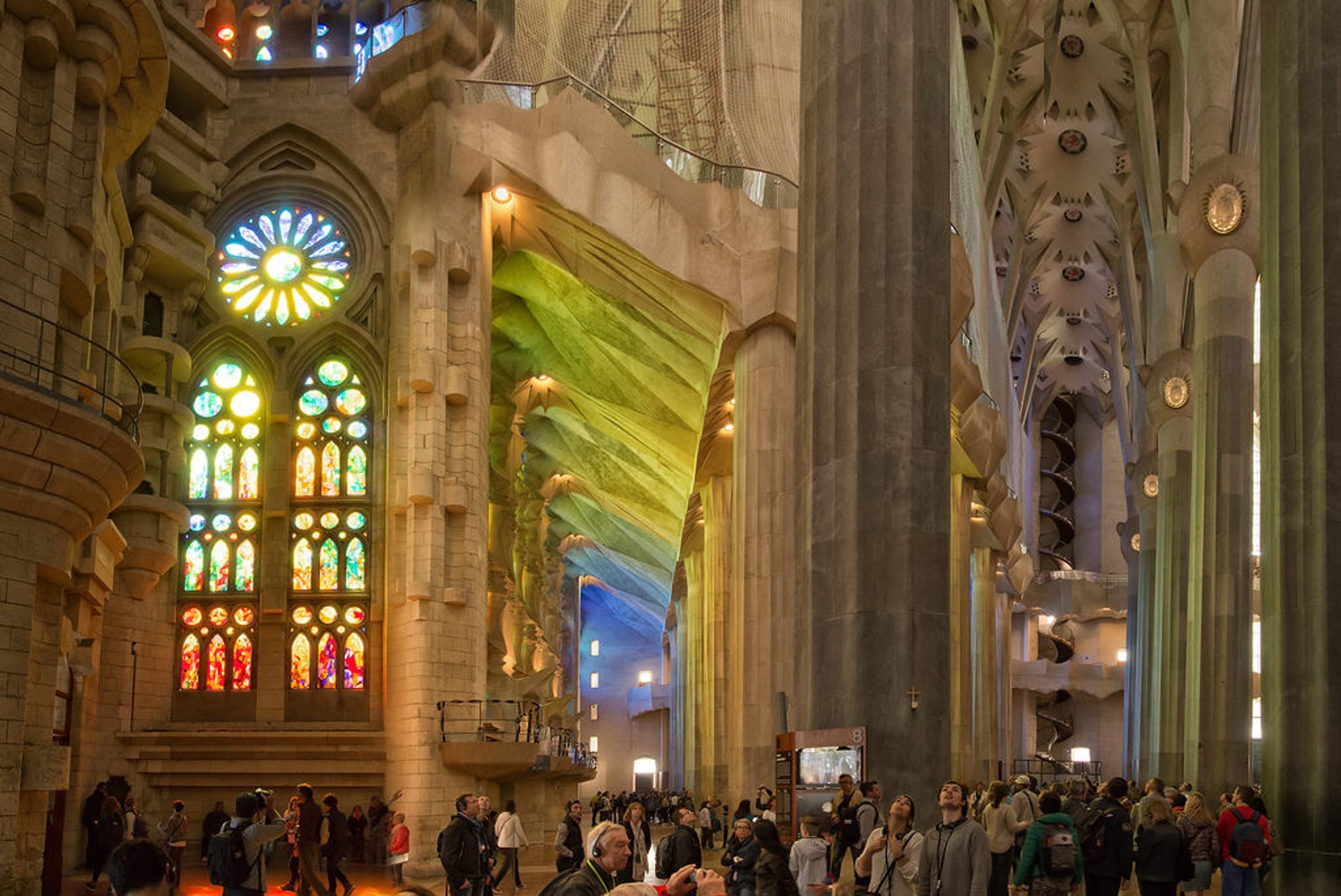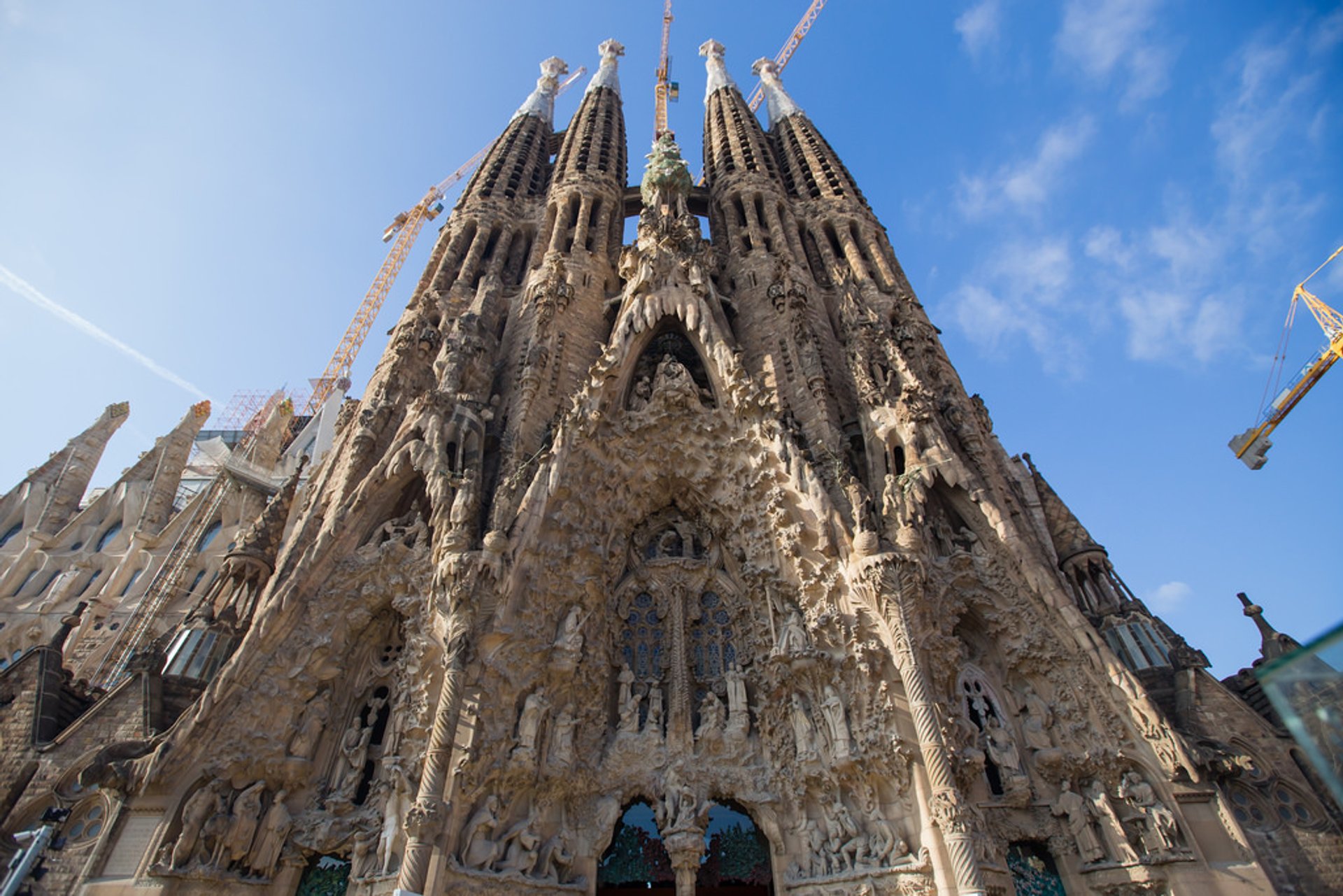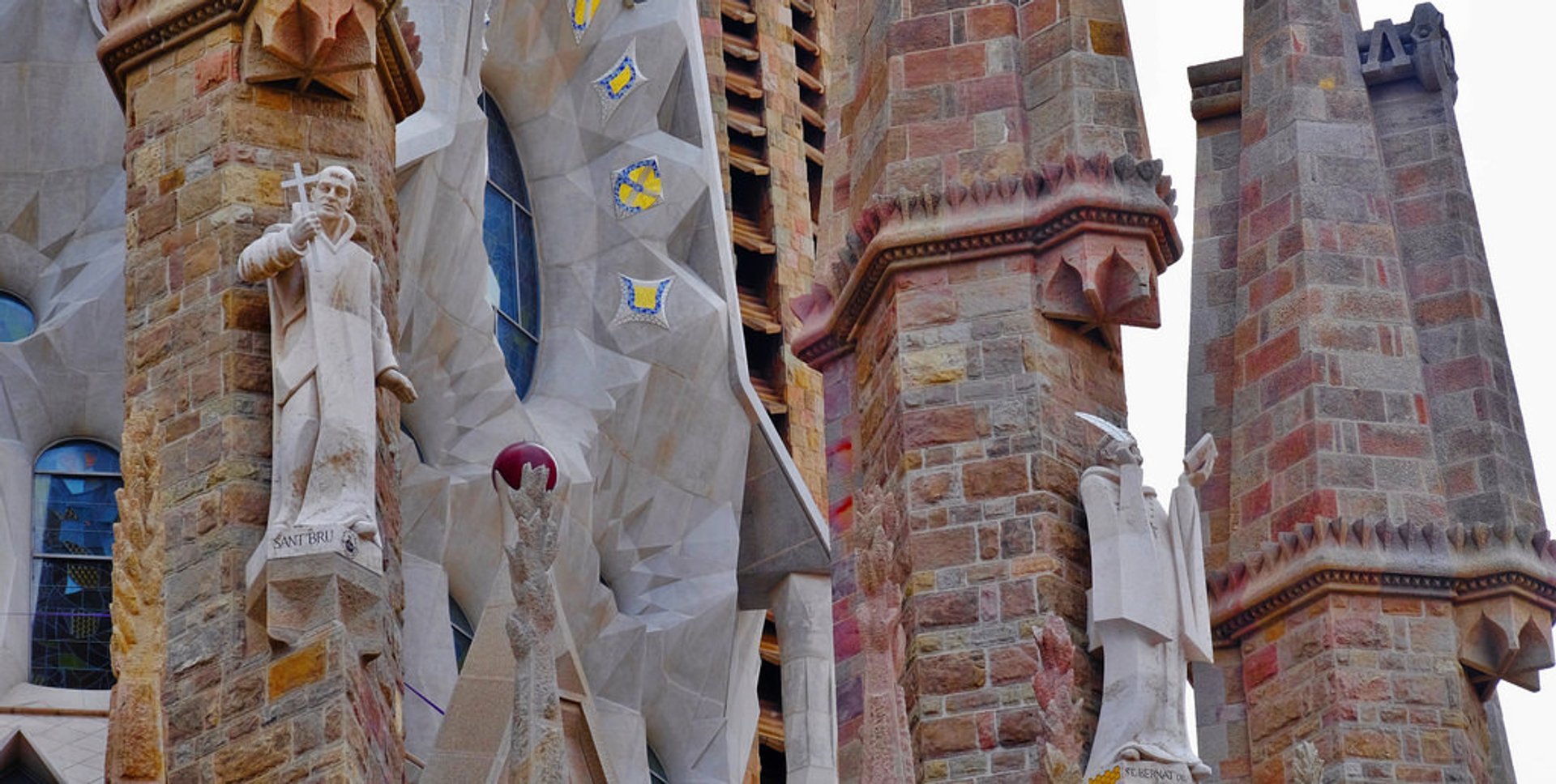 Sagrada Familia is the true icon of Barcelona dominating the city landscape. The masterpiece visioned by Antoni Gaudí combines the features of Gothic and Art Nouveau styles. It's part of the 'Works of Antoni Gaudí' UNESCO World Heritage Site.
The construction started back in 1882 and was planned to be completed by 1900. However, neither Gaudí, nor his successors haven't seen the finished basilica. The construction of this architectural masterpiece continues in present days. In the meanwhile, the church is the most popular tourist attraction in Barcelona and Spain and annually receives over 4 million visitors.
Sagrada Familia is open to visitors all year round, but the opening hours vary throughout the seasons. April to September have the most extended hours—from 9 am to 8 pm. For March and October it's 9 am to 7 pm, and November through February operating hours are shortened to 9 am and 6 pm. On Christian holidays, it's open till 2 pm only.
Anyway, the best time to visit the glorious basilica is when it's flooded with sunlight, which is best from mid-morning to mid-to-late afternoon. The sun strikes right into stained-glass windows creating stunning colour effects in the naves.
The best hours naturally see the peak crowding at Sagrada Familia. But if you choose to go early in the morning or later in the evening to avoid crowds, you'll miss light and colours, which is not the best option. Therefore, we recommend visiting in the off-season from October to March, when it's relatively less crowded. Also, buying your ticket online in advance or booking a guided tour will reduce your queuing time and make your experience more enjoyable.
Find hotels and airbnbs near Sagrada Familia (Map)