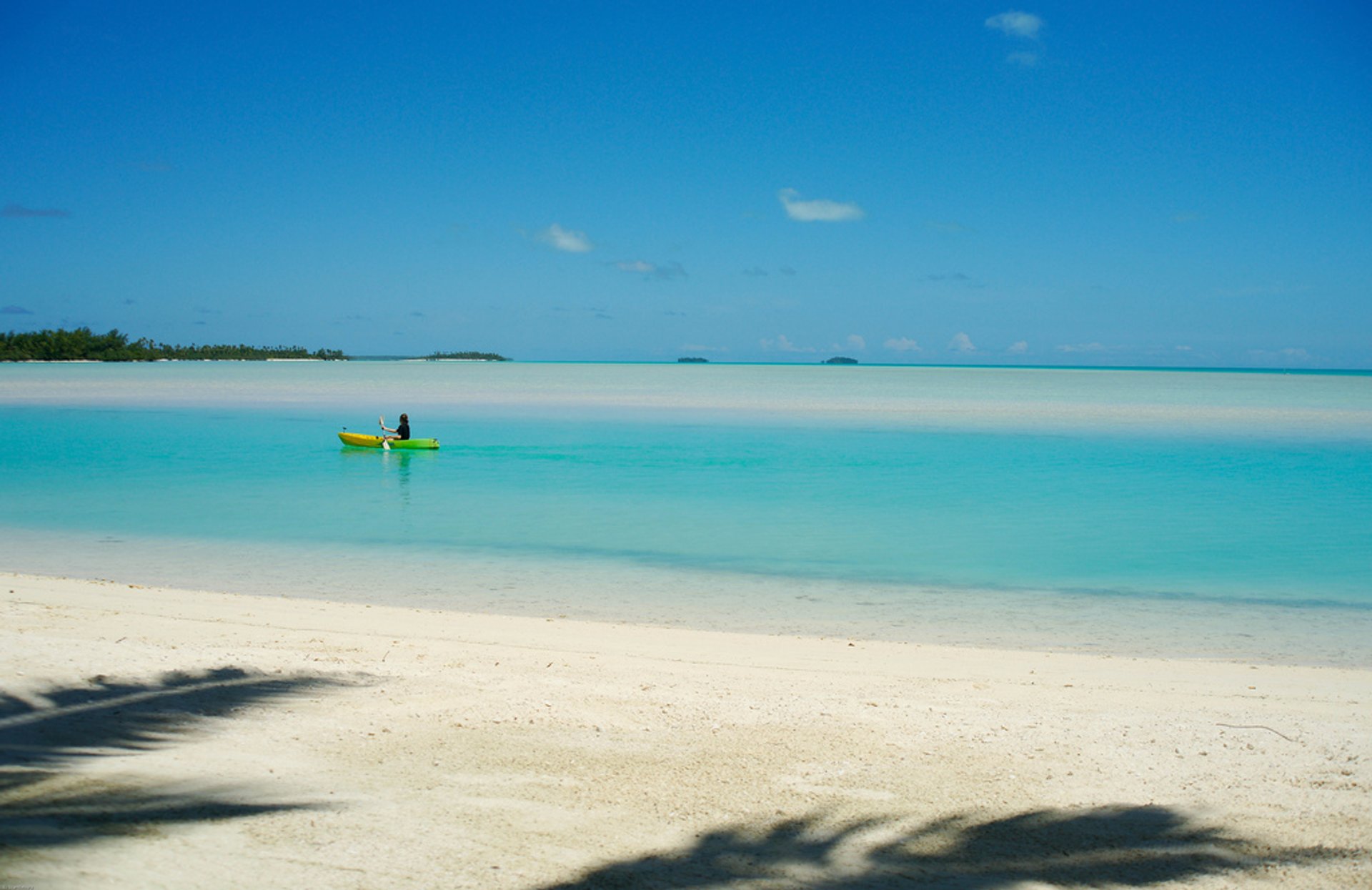 If you are looking for amazing beach holidays the Cook Islands are the place to go. The warm waters of the South Pacific Ocean and unique secluded islands are a real beach-lovers' paradise. With some of the clearest pristine waters in the world with perfect visibility, it is a great place for diving and snorkelling. The outer reefs with breaking waves and trade winds make them perfect for surf sports. The calm beaches and secluded islands are the best places for couples and honeymoons.
One of the best beaches for families is Muri beach on Rarotonga island. It is the safest place for kids, protected from the open ocean waters by four off-shore islets. One more family beach with a long and wide gentle coastline is Black Rock and Nikao beach. It's the most popular place for local families. Couples can find themselves very comfortable on One Foot Island. This is one of the most romantic places on the planet.
Some of the clearest waters you've ever seen together with a charming blue lagoon, coconut trees, and sandy beaches offer the most calming and relaxed vacation available. Aroa beach in Rarotonga is one more hidden paradise for a romantic holiday. Maina Island, one of the islands from Aitutaki atoll, is also a favourite honeymoon island. These beaches are also good places for birdwatching with a huge population of seabirds. The best time to enjoy sunbathing is the dry season from June to October.
Find hotels and airbnbs near Beach Season (Map)