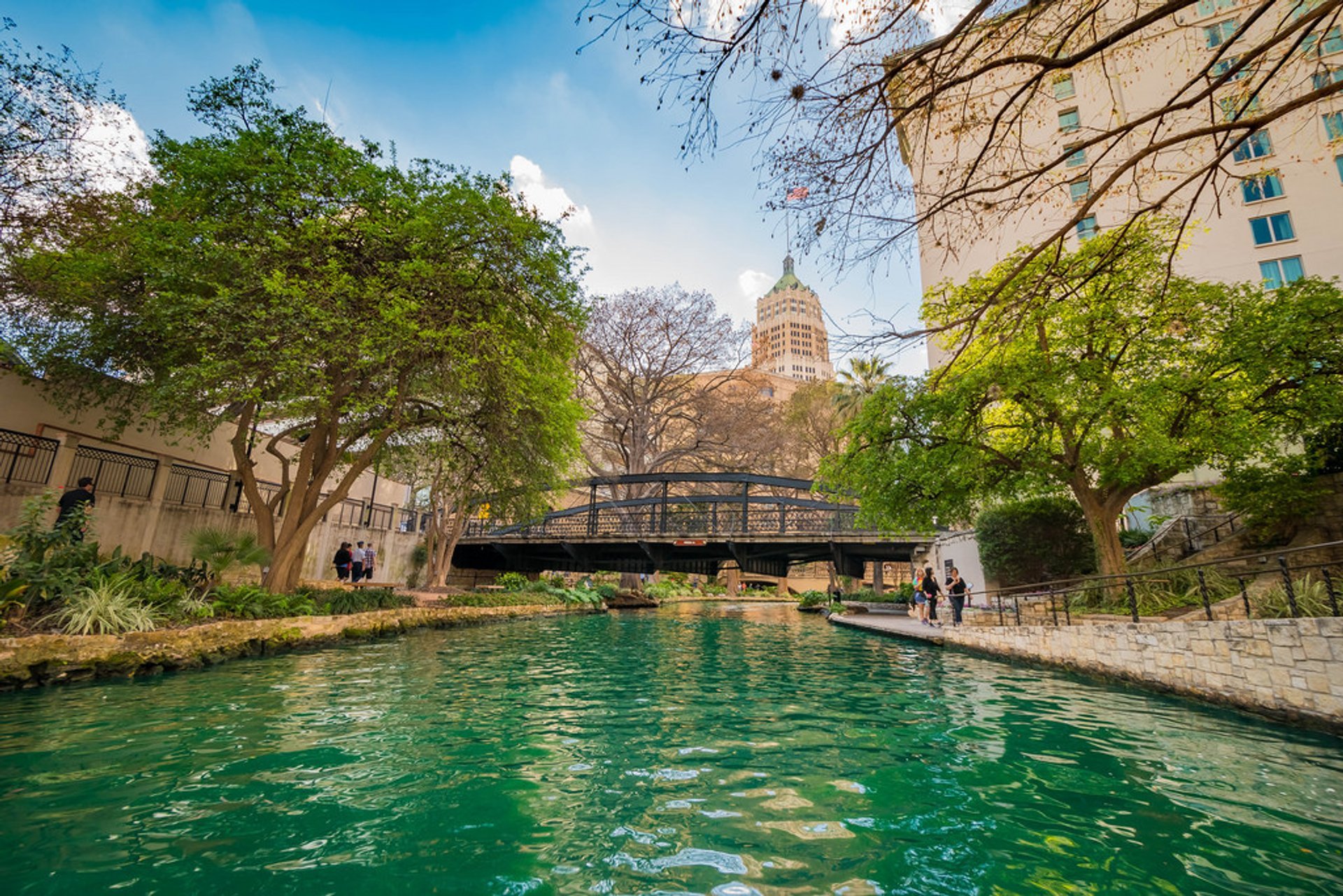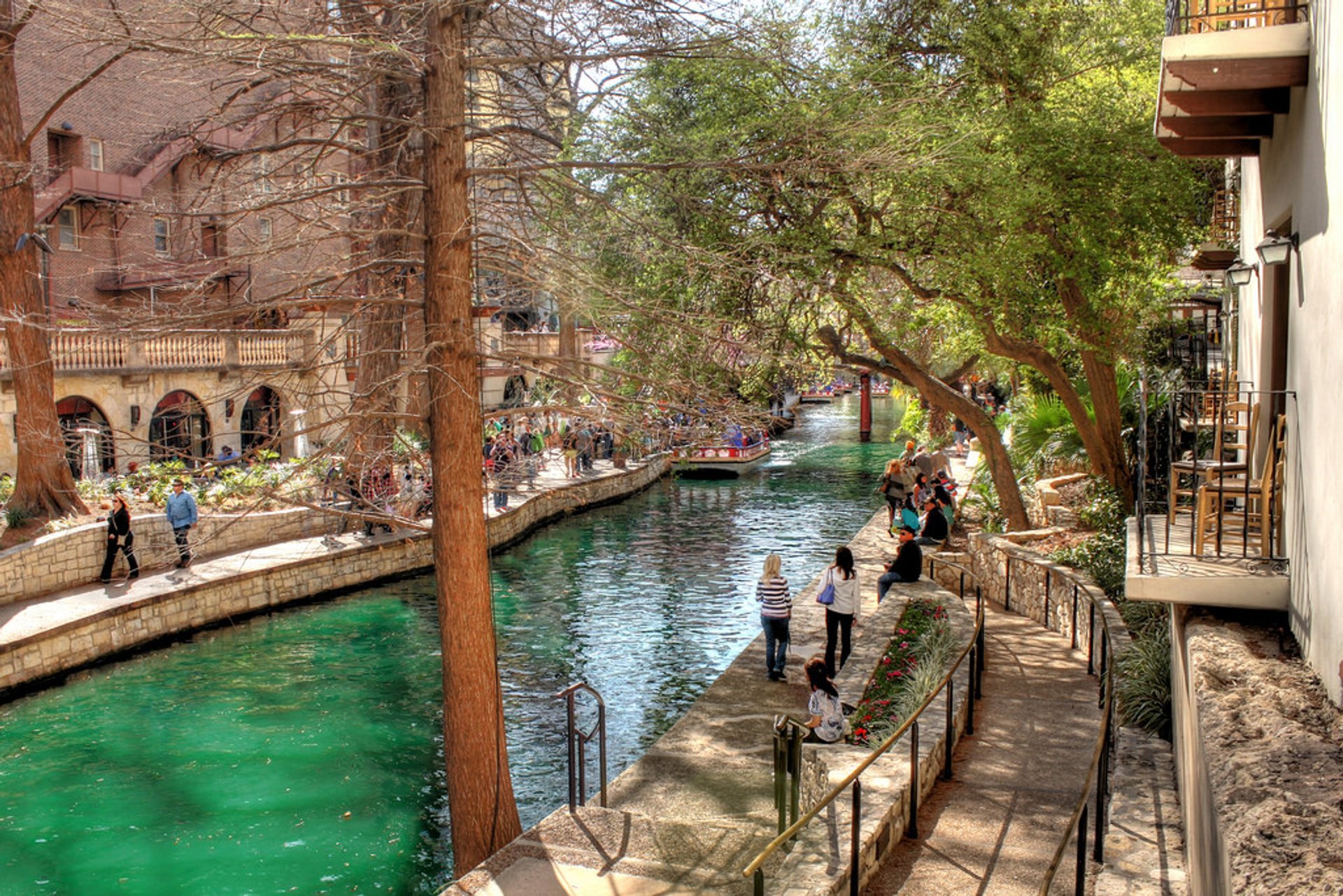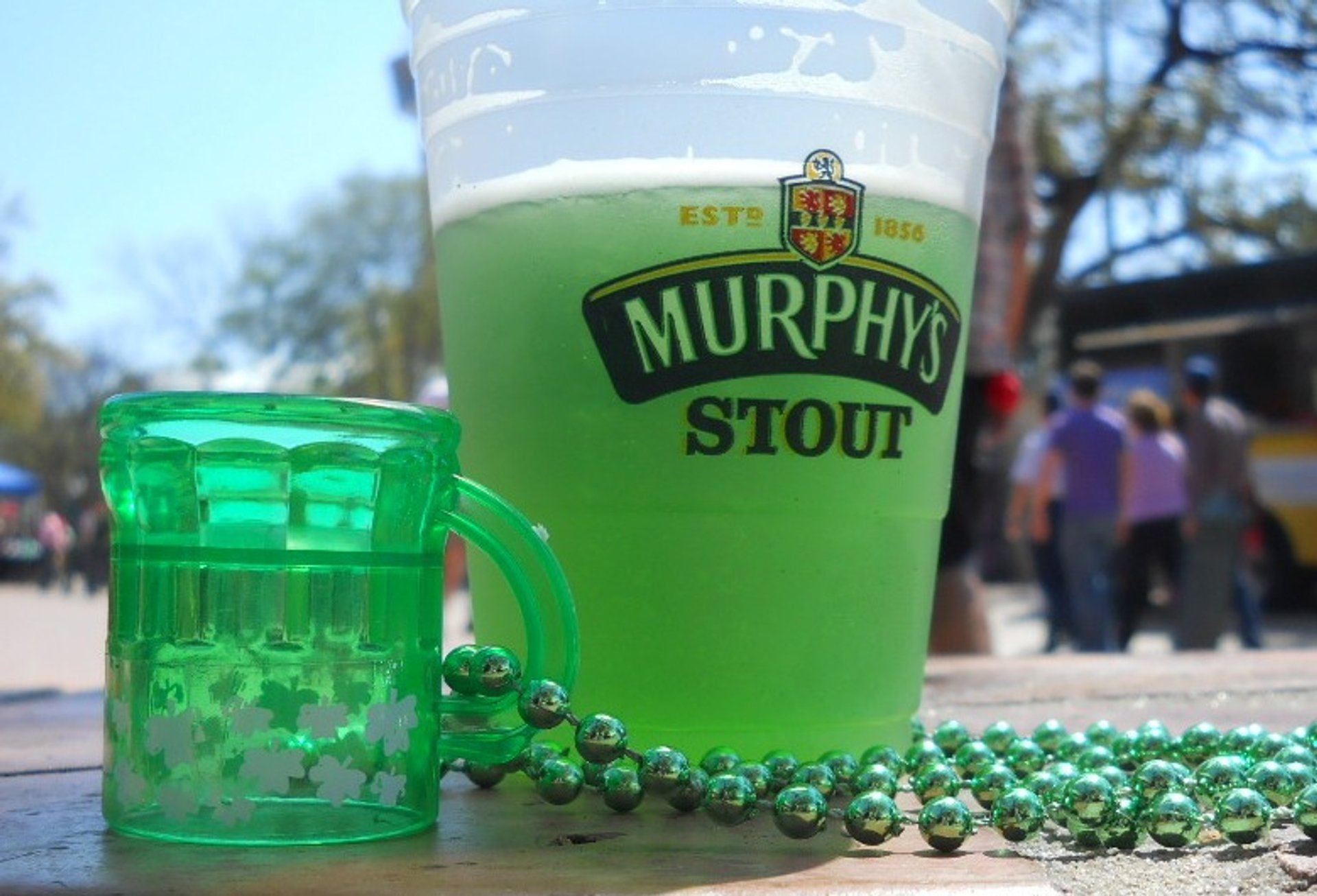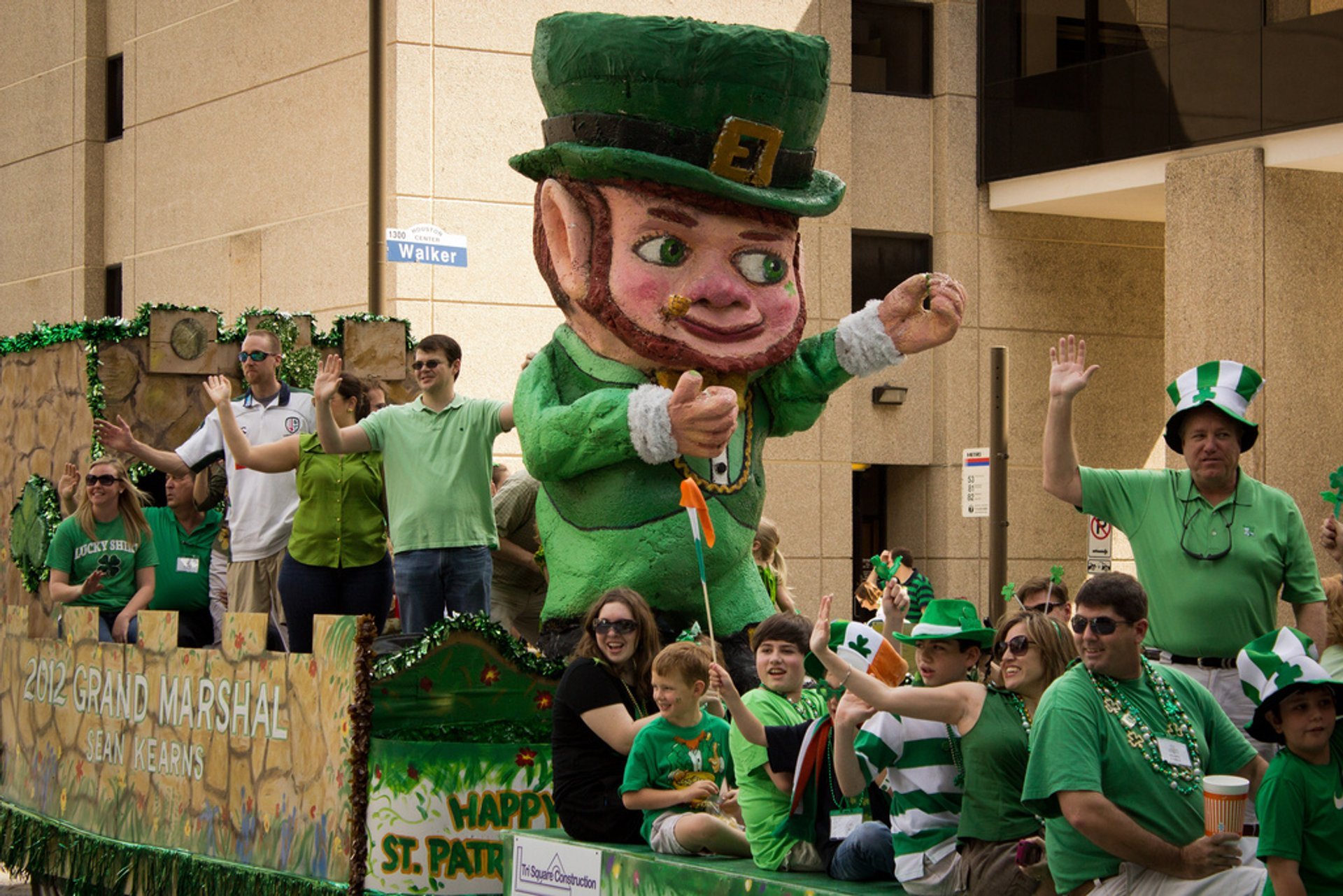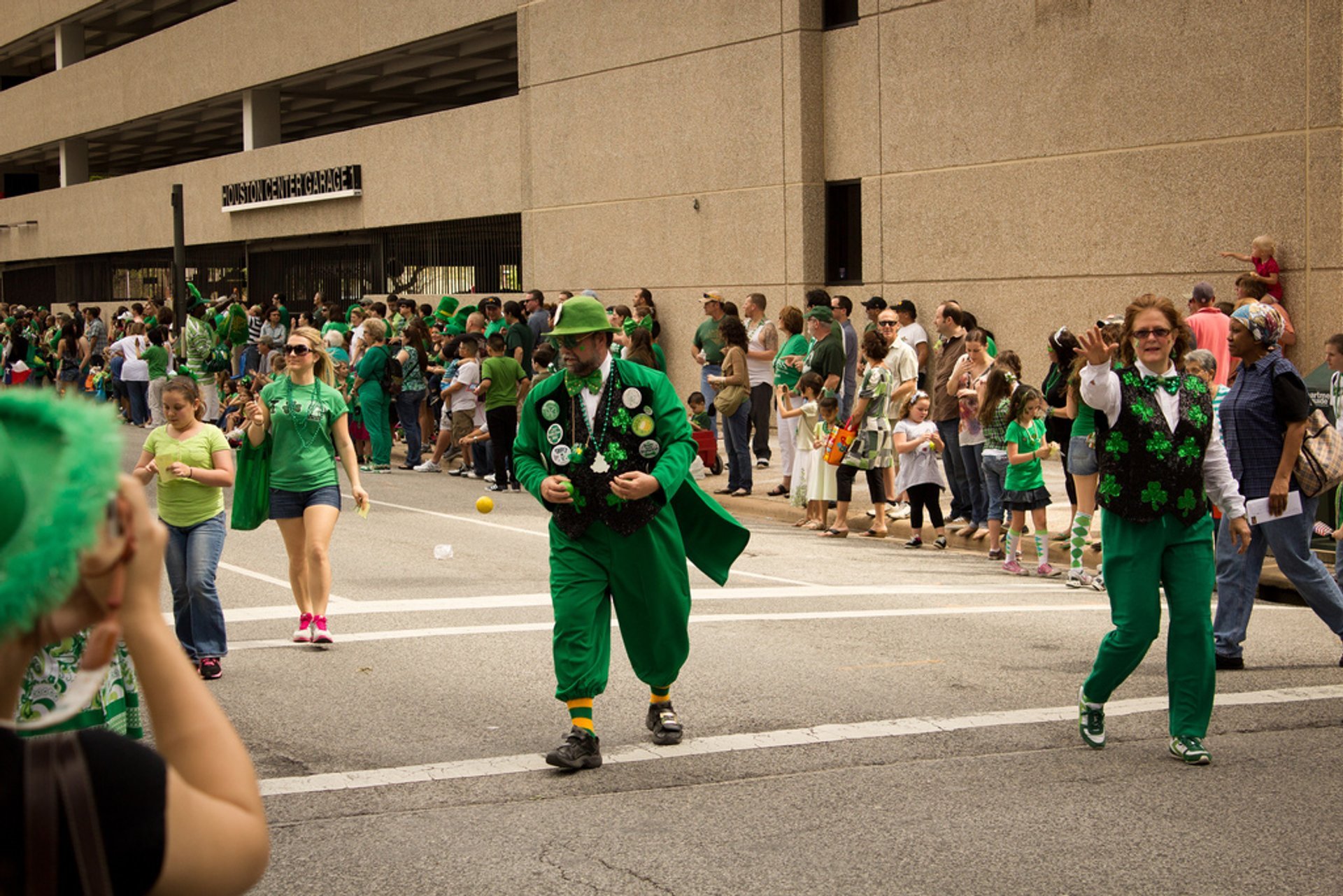 St. Patrick's Day
Featured in
​Green rivers, green beer, and green cities full of leprechauns. Yes, Texans do love to celebrate St. Patrick's Day! In San Antonio and other cities, the celebration lasts for a whole week. It includes dyeing rivers green, live music concerts, and several parades.
St. Patrick's Day River Parade, Festival (March 18, 2023)
The River Walk in San Antonio hosts one of the oldest St.Patrick's celebrations in Texas. Since 1968 it presents a three-day festival with entertainment that includes river theater, live music, a pub crawl, and of course the parade. In addition, green Bud Light and Irish food are sold at the Arneson River during the festivities. The parade is usually held on a Sunday closest to March 17th from 5 to 6 p.m. Over a dozen elaborately decorated floats carry musicians, dancers and Irish symbols starting from the Westin Riverwalk.
Houston St.Patrick's Parade (March 11, 2023)
Houston attracts visitors with festive parades, Irish stew cook-offs, musical showcases, and sexy kilt contests. Here you can also taste the green beer at huge themed parties and witness the "leprechaun bombs" at ​Howl at the Moon. The 1.5-hour St. Patrick's Day Parade in Houston is one of the largest in the state. It features over 100 floats and other entries, musicians and dance troupes. The parade ends with the After-Party in Market Square with live music, traditional food, and lots of games and activities.
Dallas St. Patrick's Day Parade, Festival (March 11, 2023)
Dallas boasts the largest St.Paddy parade in the Southwest attracting over st! 125,000 spectators. It features almost 100 entries and 1,700 participants. The parade starts at 11 a.m. at Greenville and Blackwell St. and ends two hours later at Yale Blvd/SMU Blvd and 75 Central Expressway.
Find hotels and airbnbs near St. Patrick's Day (Map)
St. Patrick's Day
Featured in