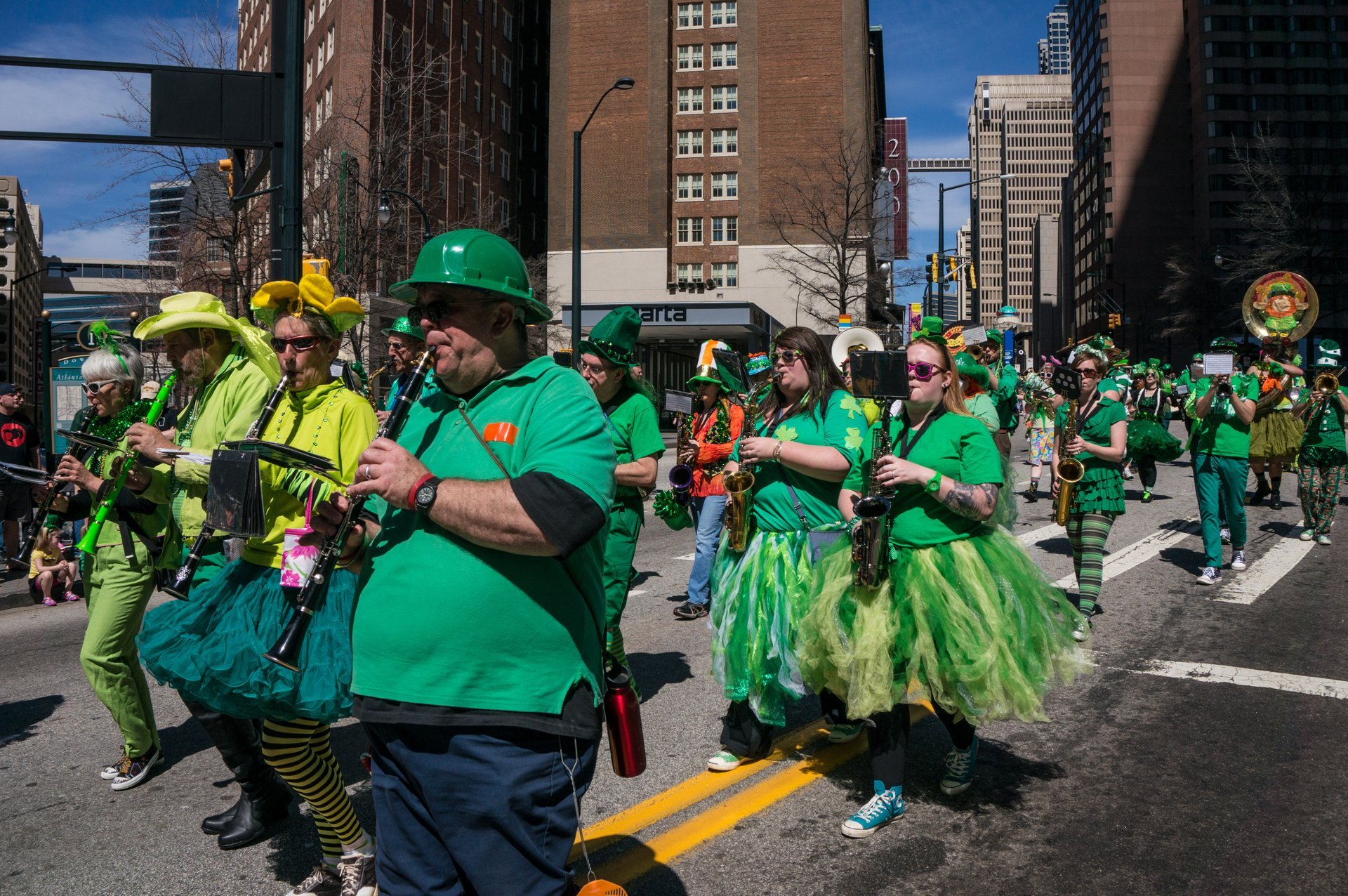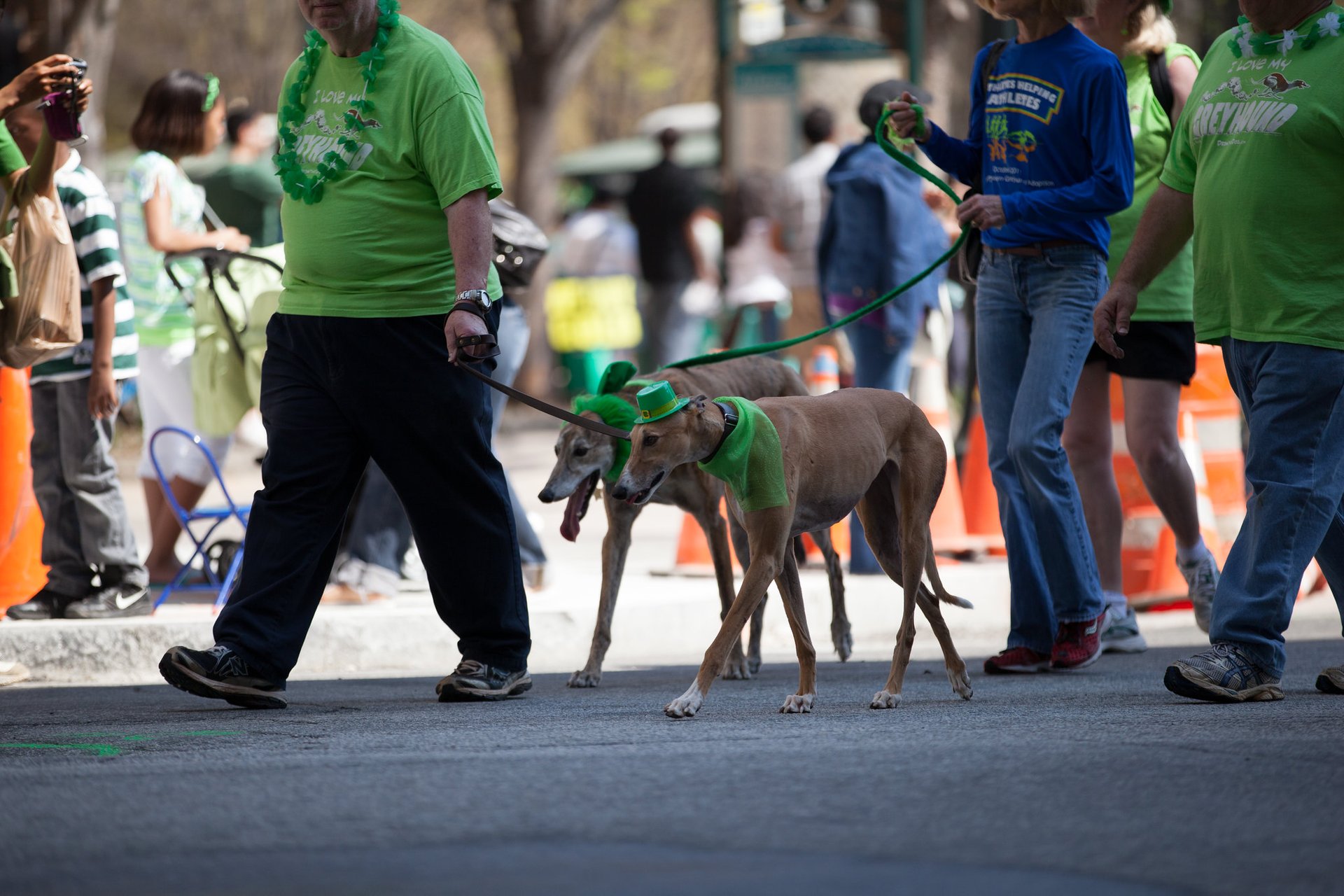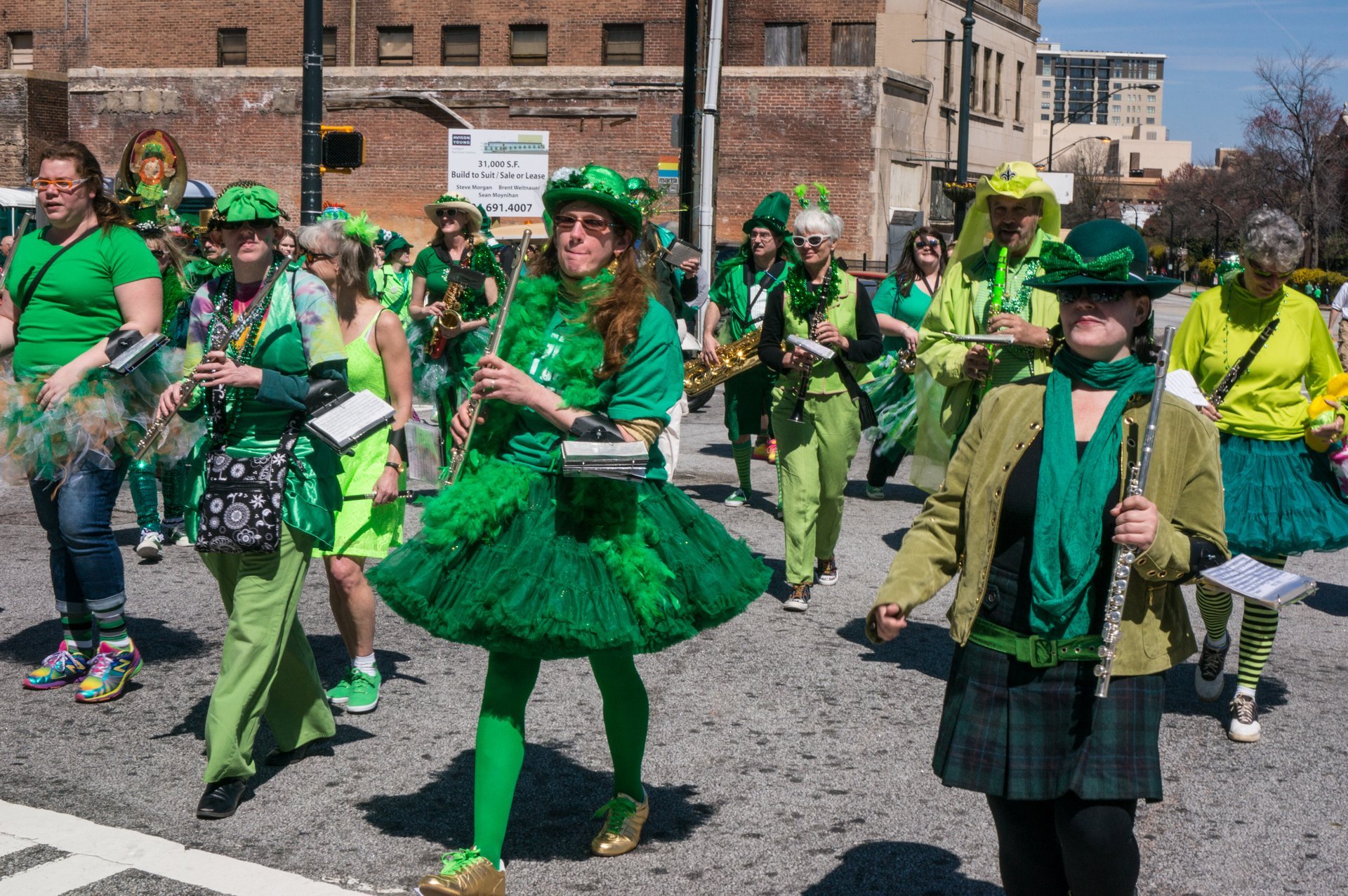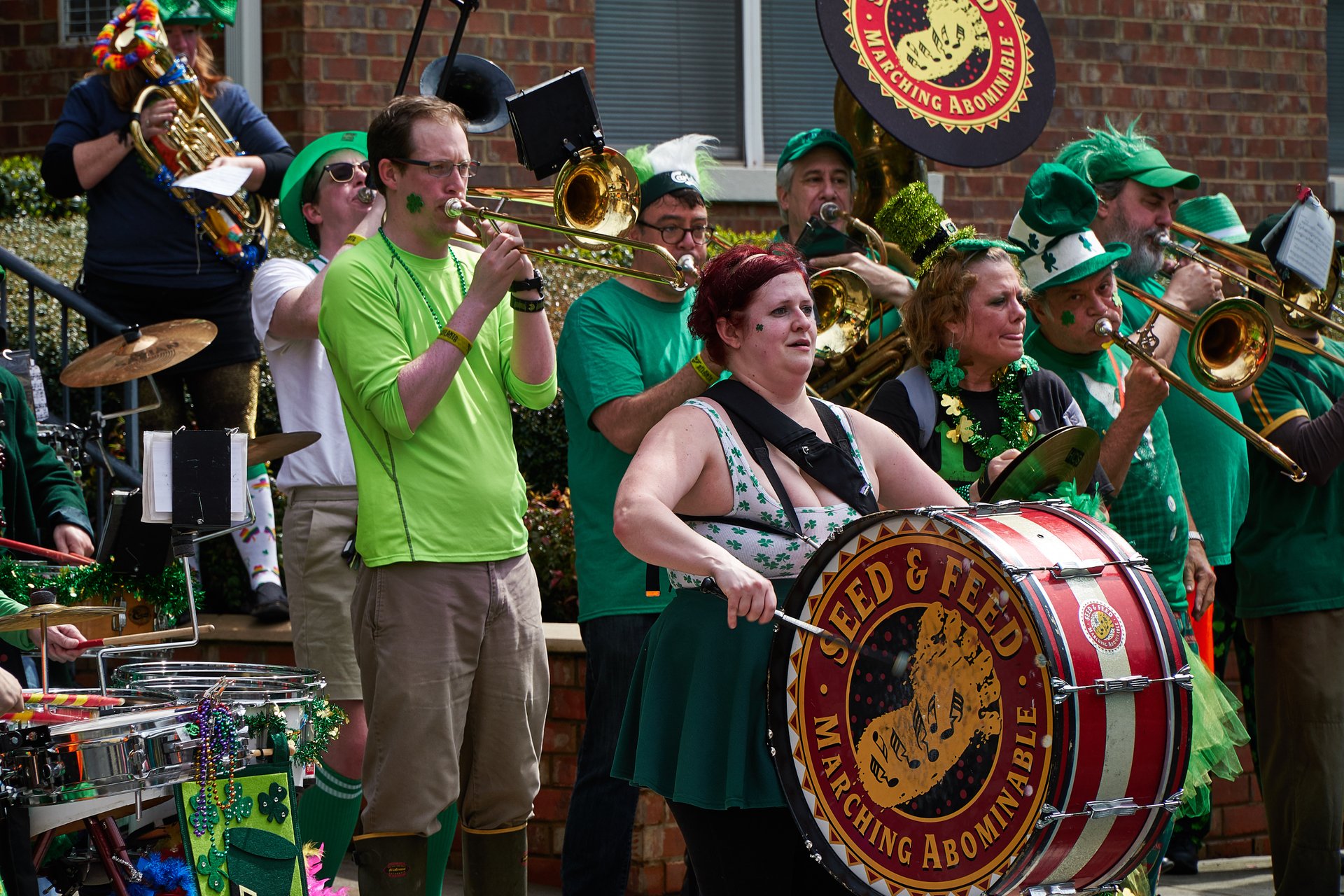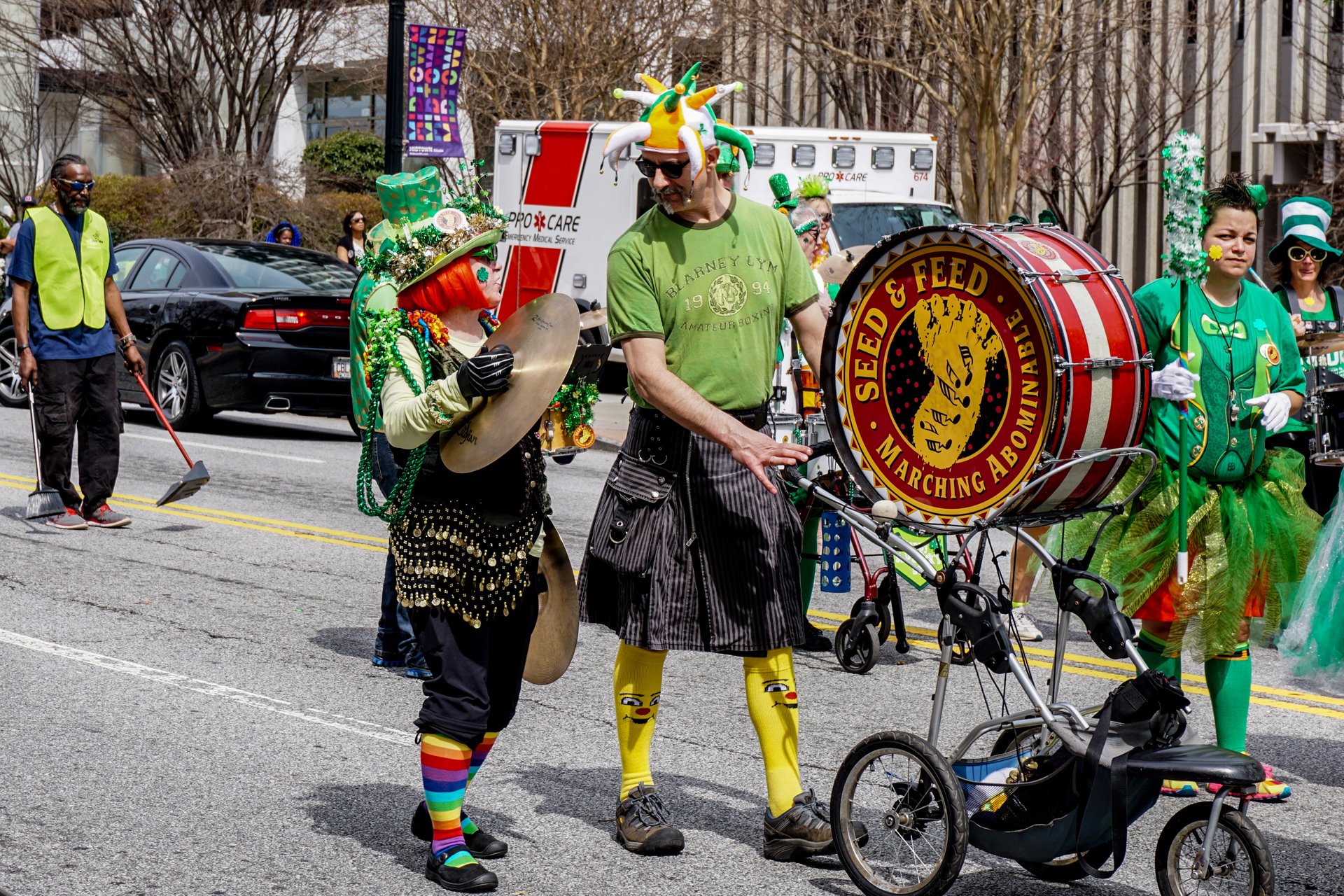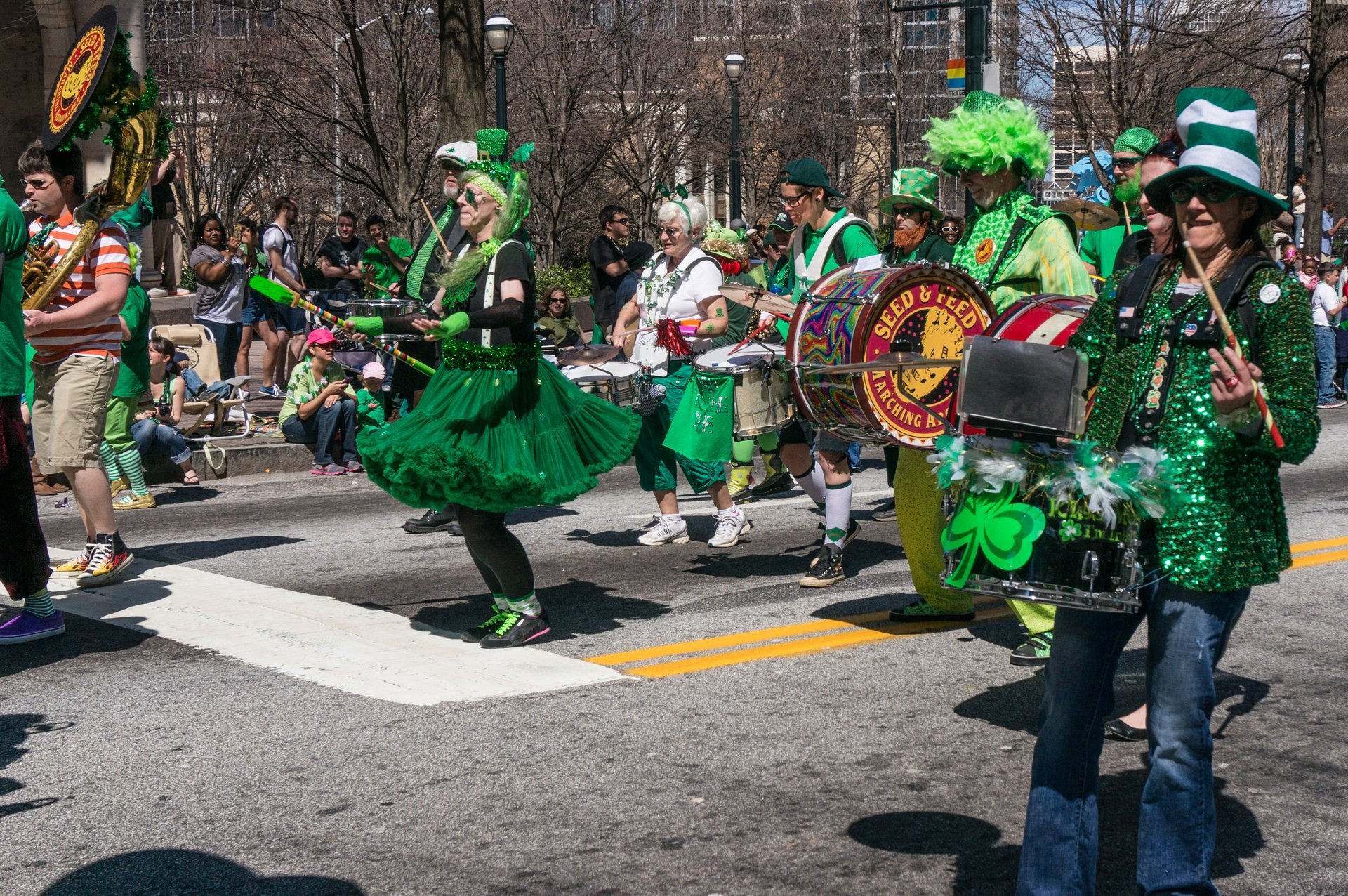 Atlanta St. Patrick's Parade always takes place on the Saturday before March 17th. The parade starts at noon marching along Peachtree from 15th to 5th St in Atlanta's Midtown. One of the most popular family-friendly parades in the city includes more than 4,000 musicians, dancers, and Irish culture enthusiasts, lots of celebrities and local leaders, about 15 community bands, and decorated floats. One of the main highlights of the parade is a five-story St. Patrick balloon. Another highlight is the world's largest walking Irish flag displayed down Peachtree Street. There are also many clowns, bagpipe & drum groups, children, drill teams, and others.
Atlanta's St. Patrick's Parade was first held by the local Hibernian Benevolent Society in 1858, which makes it the oldest in Atlanta and one of the oldest in the U.S. Numerous Irish organizations of the Southeast participate in the parade including Clan Na Gael, the Hibernian Benevolent Society, the Ancient Order of Hibernians (AOH), the Fire Emerald Society of Metro Atlanta (FESMA), the Irish Information Center, and the Metro Atlanta Police Emerald Society (MAPES). There are also many non-Irish participants, St. Patrick's Day celebrates Atlanta's diverse cultural backgrounds for on that day everybody can be Irish.
Celebrations also feature the Annual St. Patrick's Parade 5K race that starts at 10 a.m. on Peachtree St. near 14th St. The race is followed by a festival at Colony Square in Midtown, a plaza near the start and finish location. All finishers get a free beer and delicious food from Colony Square restaurants.
Find hotels and airbnbs near Atlanta St. Patrick's Parade (Map)