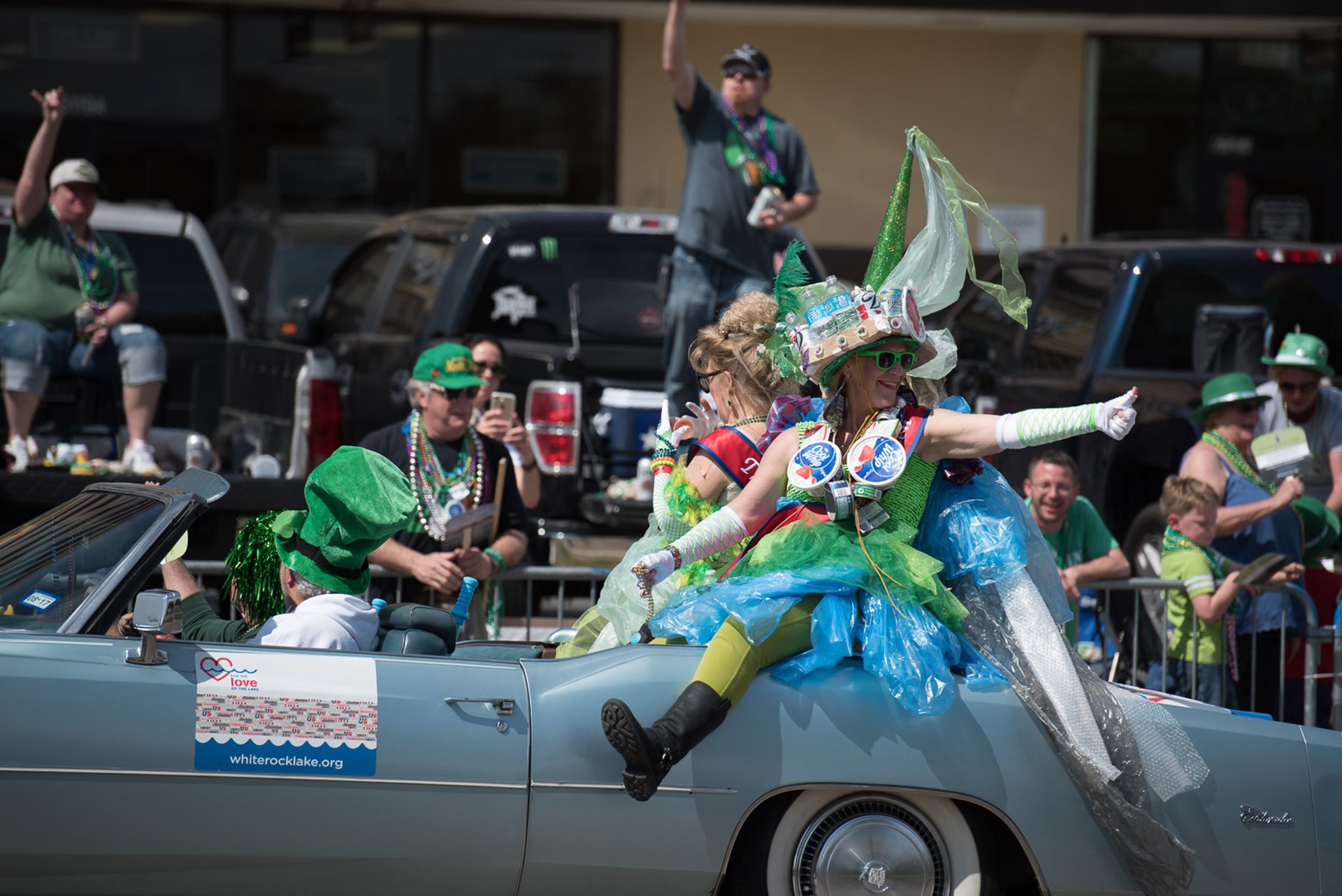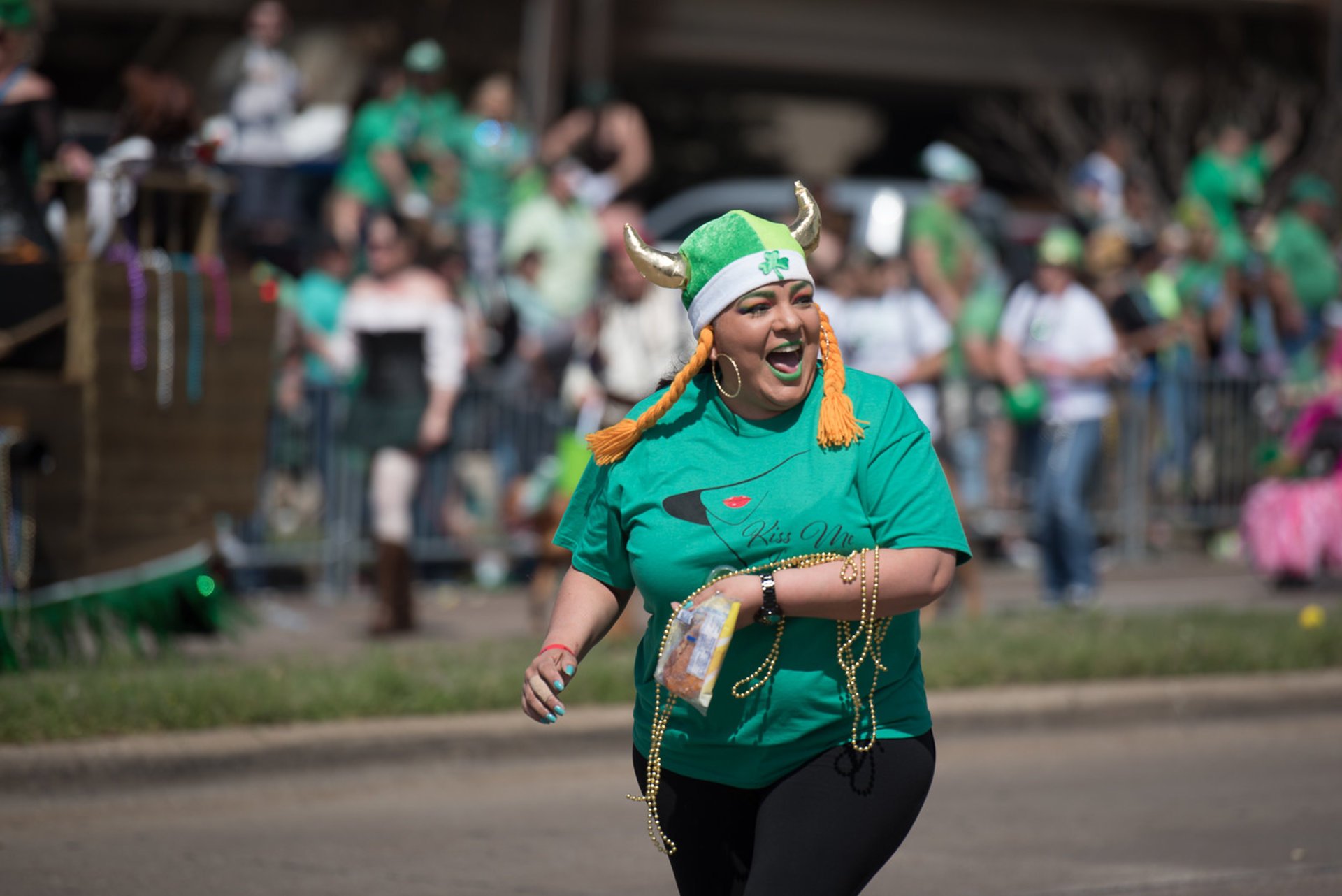 St. Patrick's Parade in Dallas
The Dallas St. Patrick's Parade & Festival is an old Dallas tradition, dating back to 1979. At that time, it featured only a few vehicles and a short route down lower Greenville. Nowadays, everything changes—the parade has become the largest St. Patrick's Parade in the Southwest.
The event usually attracts over 125,000 people to the 2 mi (3 km) piece of Greenville Avenue that runs north of Mockingbird Lane and south of Park Lane. Starting at 11 am on Blackwell Street & Greenville Ave, the Dallas St. Patrick's Parade hosts 90+ floats and more than 1,700 participants, which is insane. All people gather together to have fun and celebrate St. Patrick's Day with a blast.
Organized by the Greenville Avenue Area Business Association, it's the only not-for-profit part of the day, which includes two more different events. The first is a 5K run, and the second is a block party between Vanderbilt and Vickery, running from 9 am until 6 pm. In general, St. Patrick's Day in Dallas is truly legendary. All the bars and restaurants on Lower Greenville take part in the celebration, while the streets are filled with music and delicious food. Come and join the merrymaking.
We recommend you check with the official website in the External Resources below to get more information and the latest updates about the Dallas St. Patrick's Parade & Festival. Also, you can use the map below suggesting the best accommodation nearby.
Find hotels and airbnbs near St. Patrick's Parade (Map)