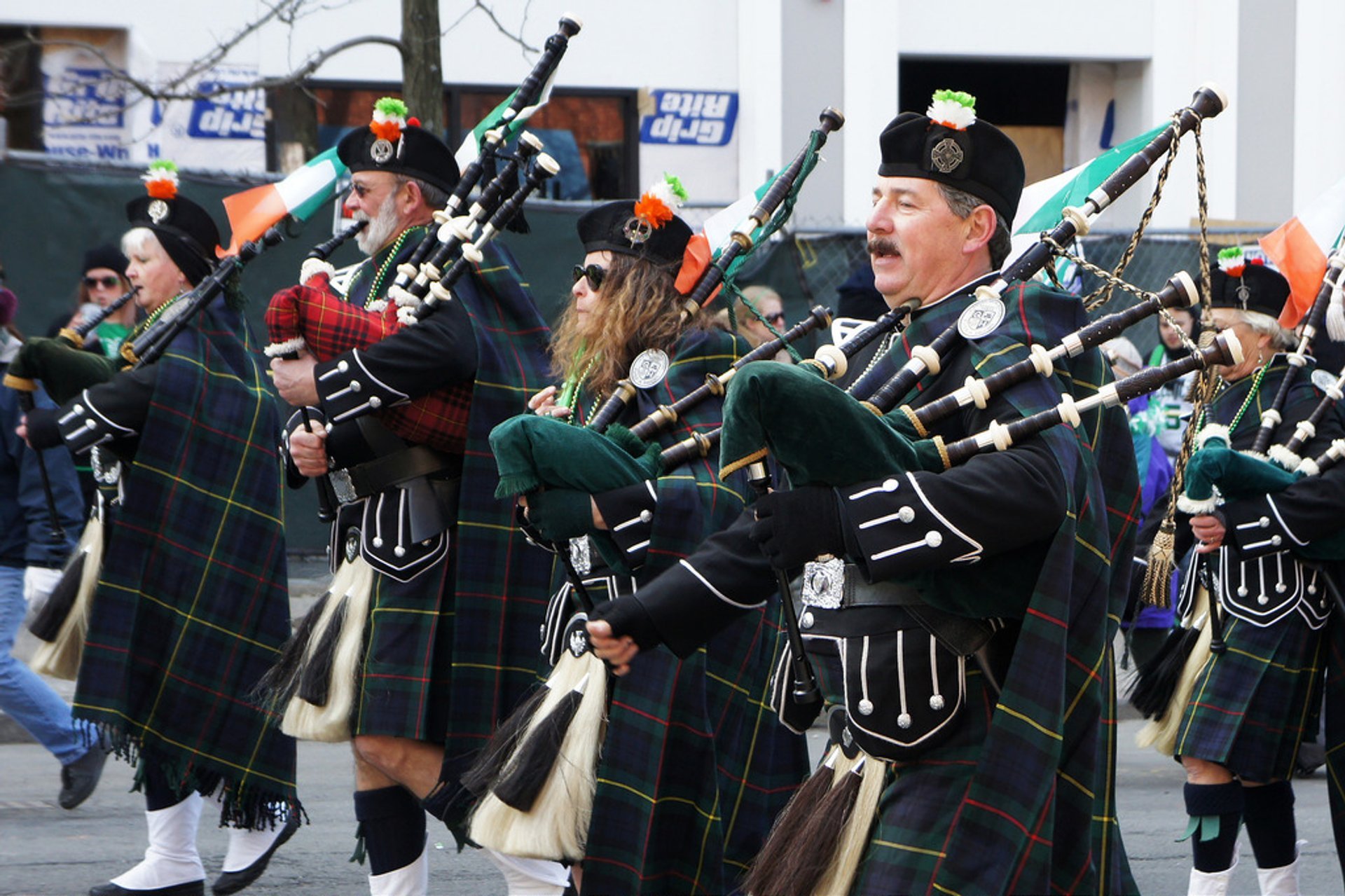 Boston's St. Patrick's Day Parade is one of the largest and oldest Irish celebrations in the country, being held since 1901. Traditionally the parade takes place on the Sunday that is the closest to March 17 and attracts about one million spectators. You can expect colorful floats and huge crowds dressed in green lining on both sides of the South Boston parade route. Plenty of bagpipes, brass marching bands, military units, dancers, historic Minutemen companies, politicians, and musicians participate in the procession.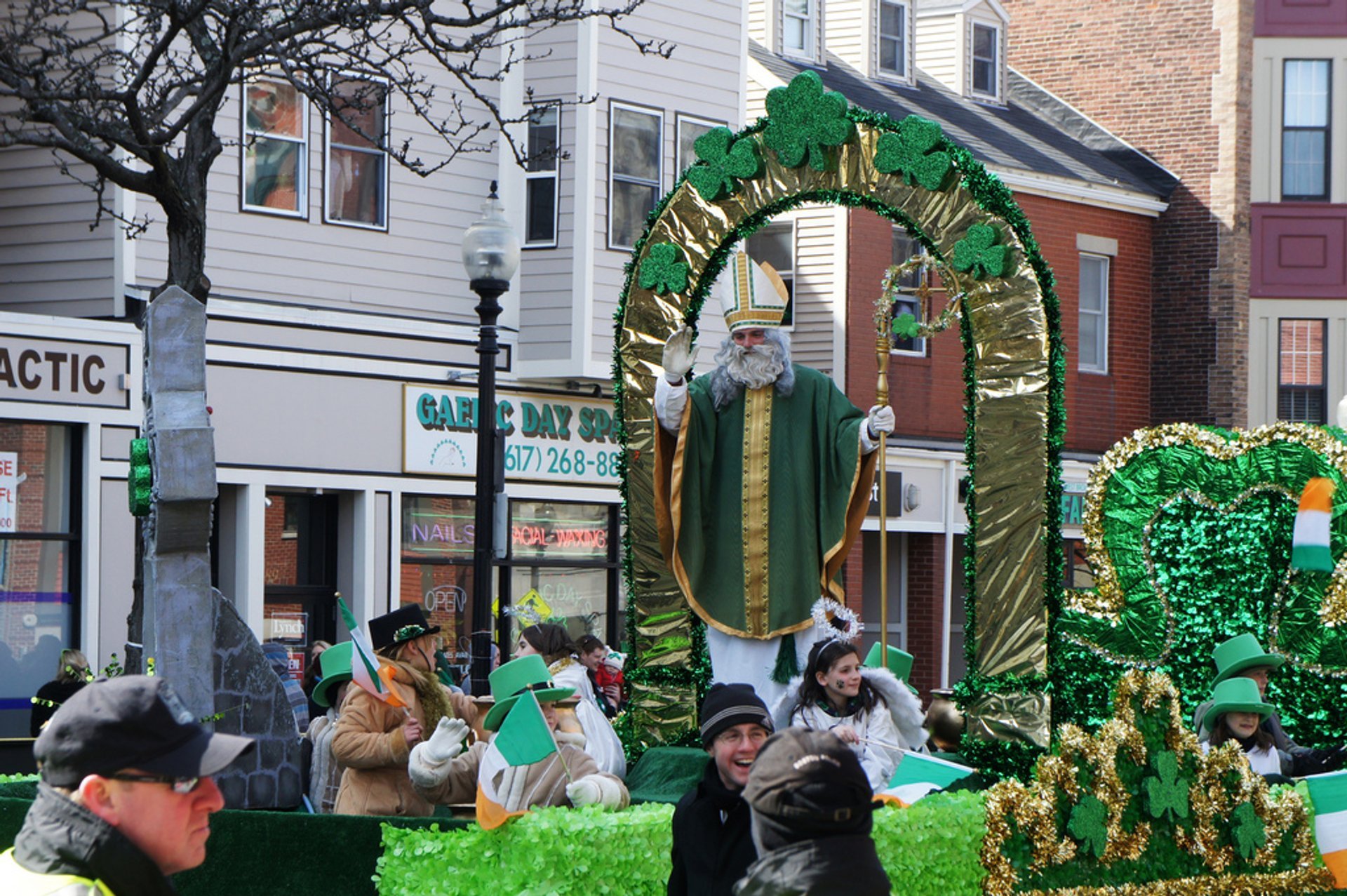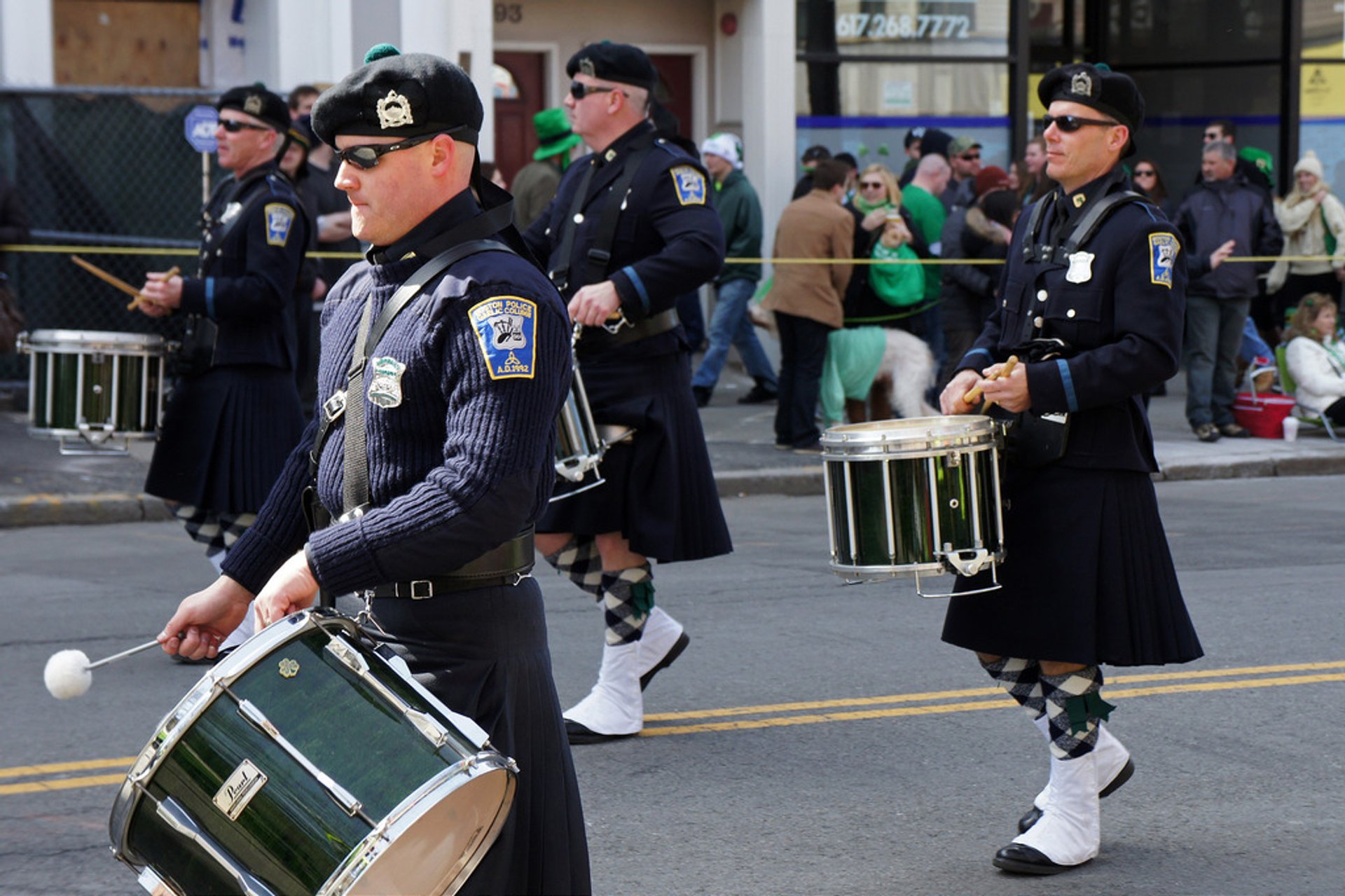 The route takes marchers from West Broadway to East Broadway, ending at Farragut Road. Lincoln, Capo and Loco Streets (West Broadway between F and Dorchester Street) is a good spot to watch the parade.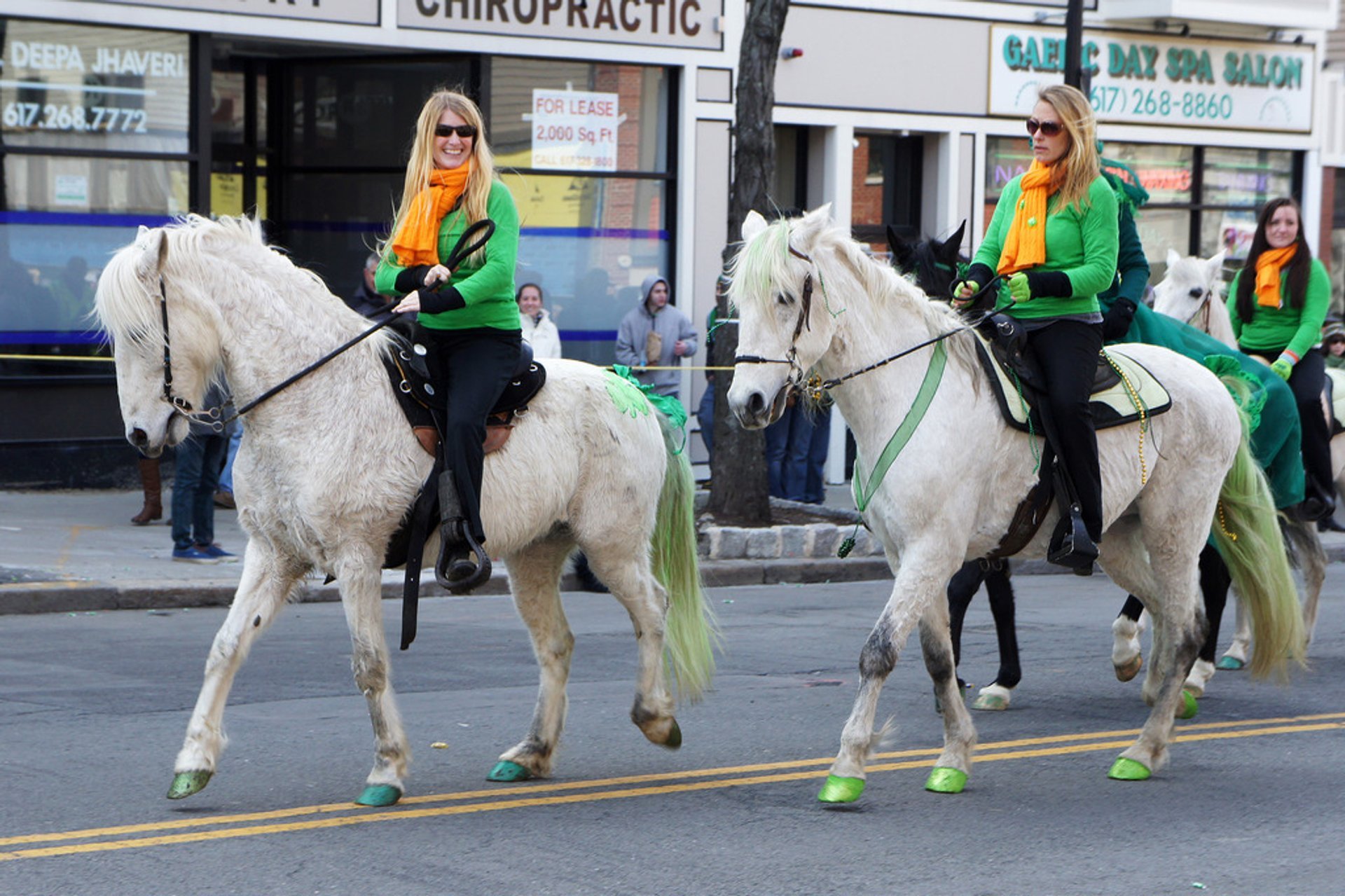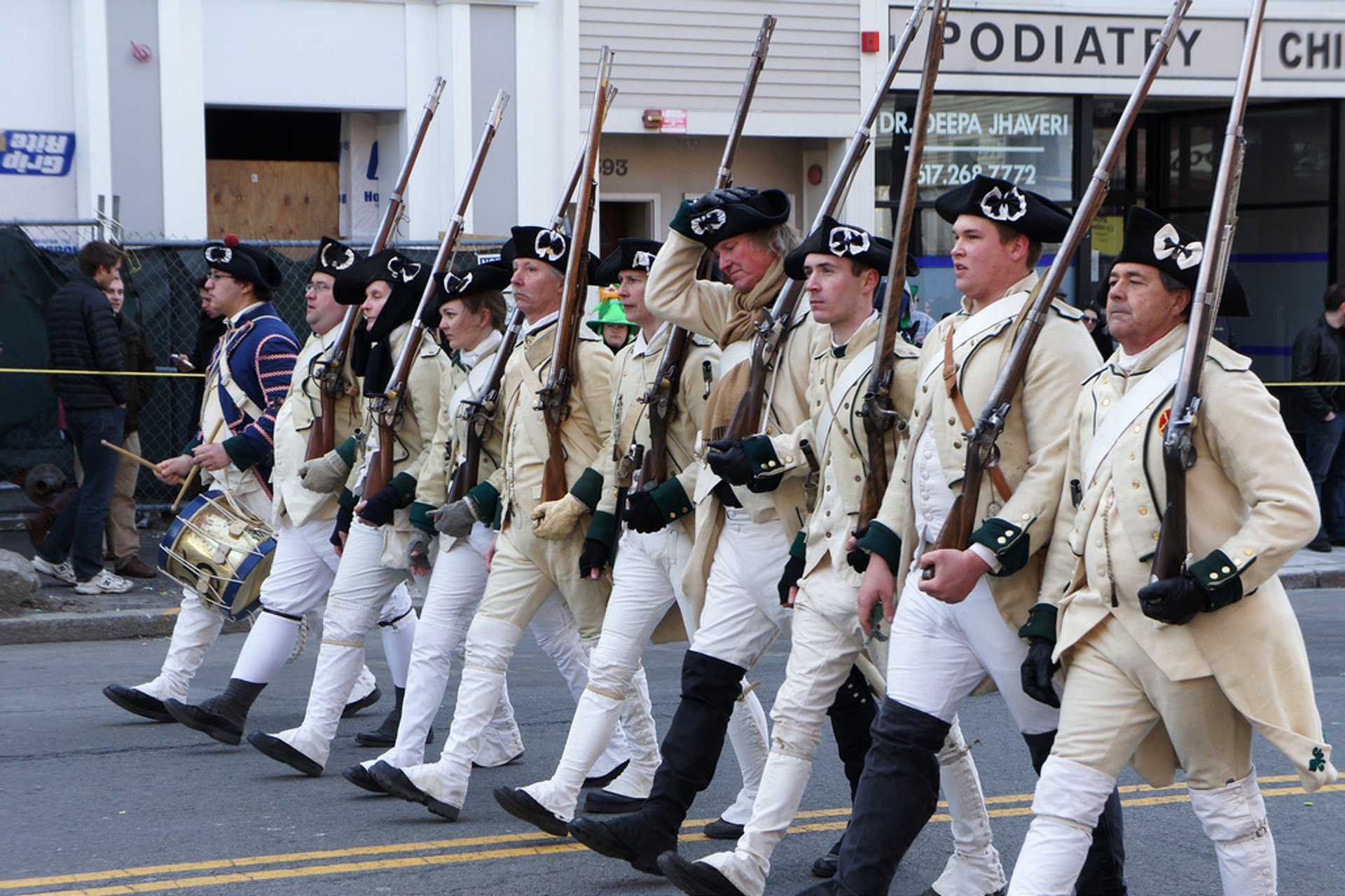 After the Saint Patrick's Day Parade there is usually a Peace Parade sponsored by Veterans for Peace. Don't forget to try some corned beef with cabbage and grab an Irish breakfast!
St. Patrick's Day Parade Featured in