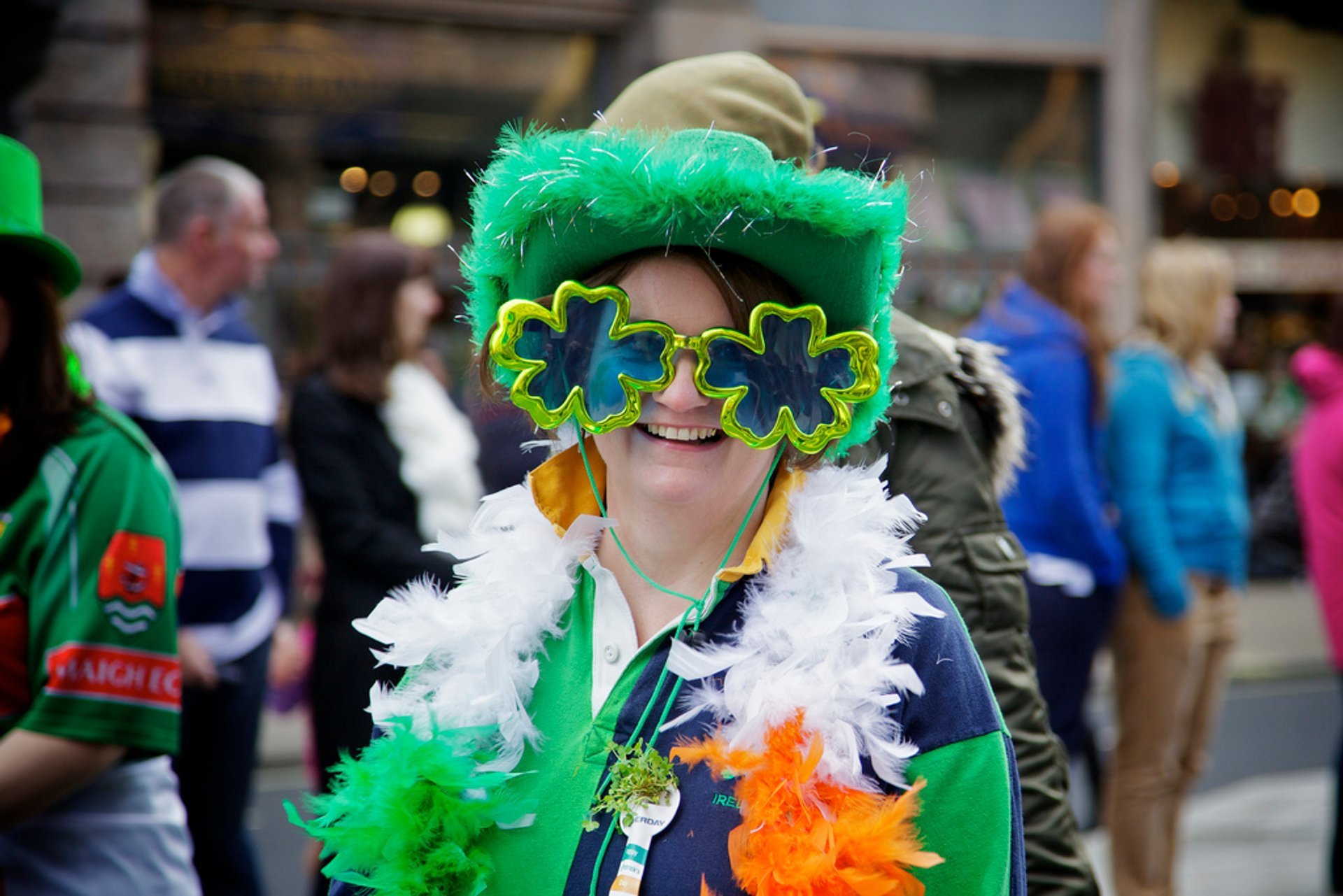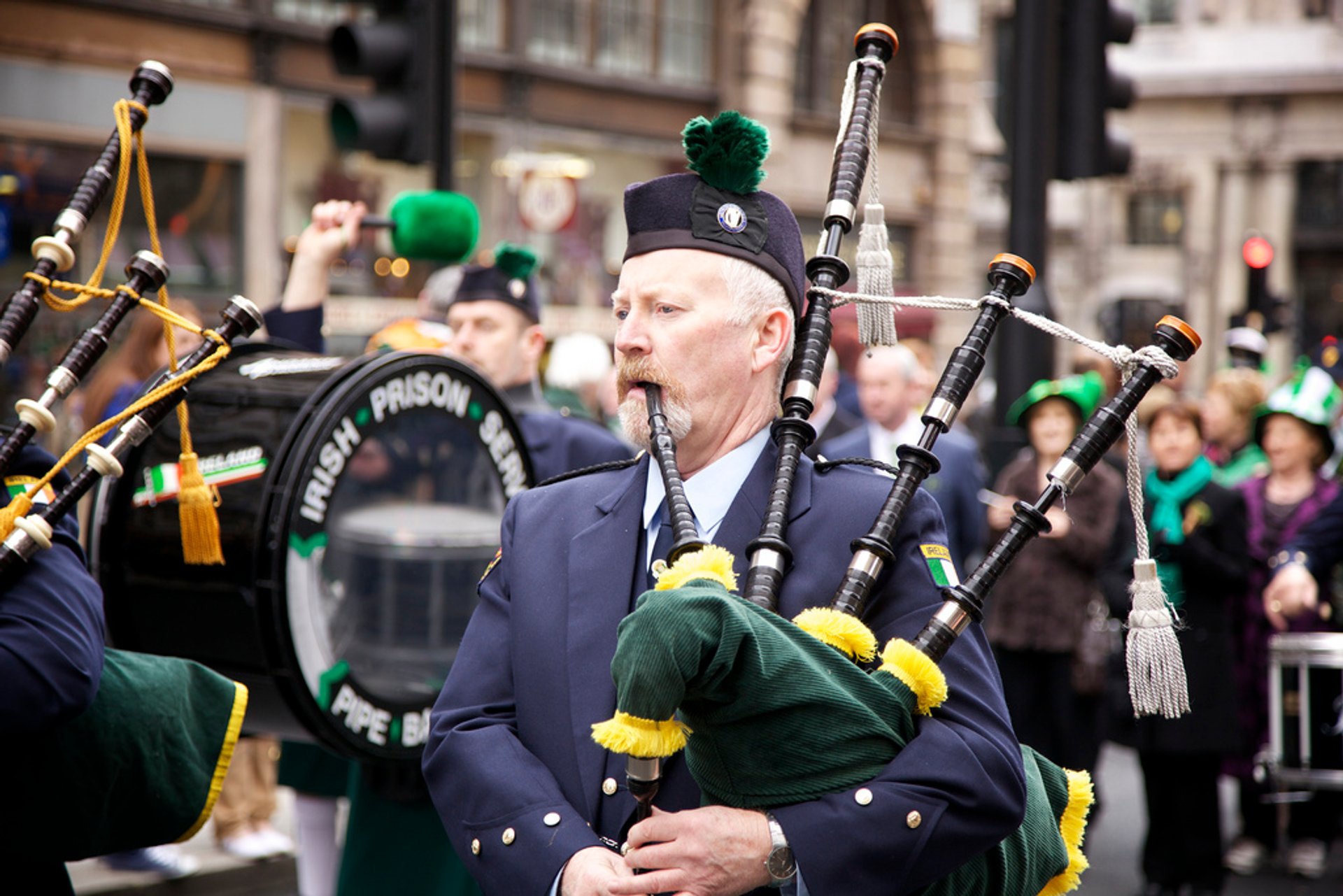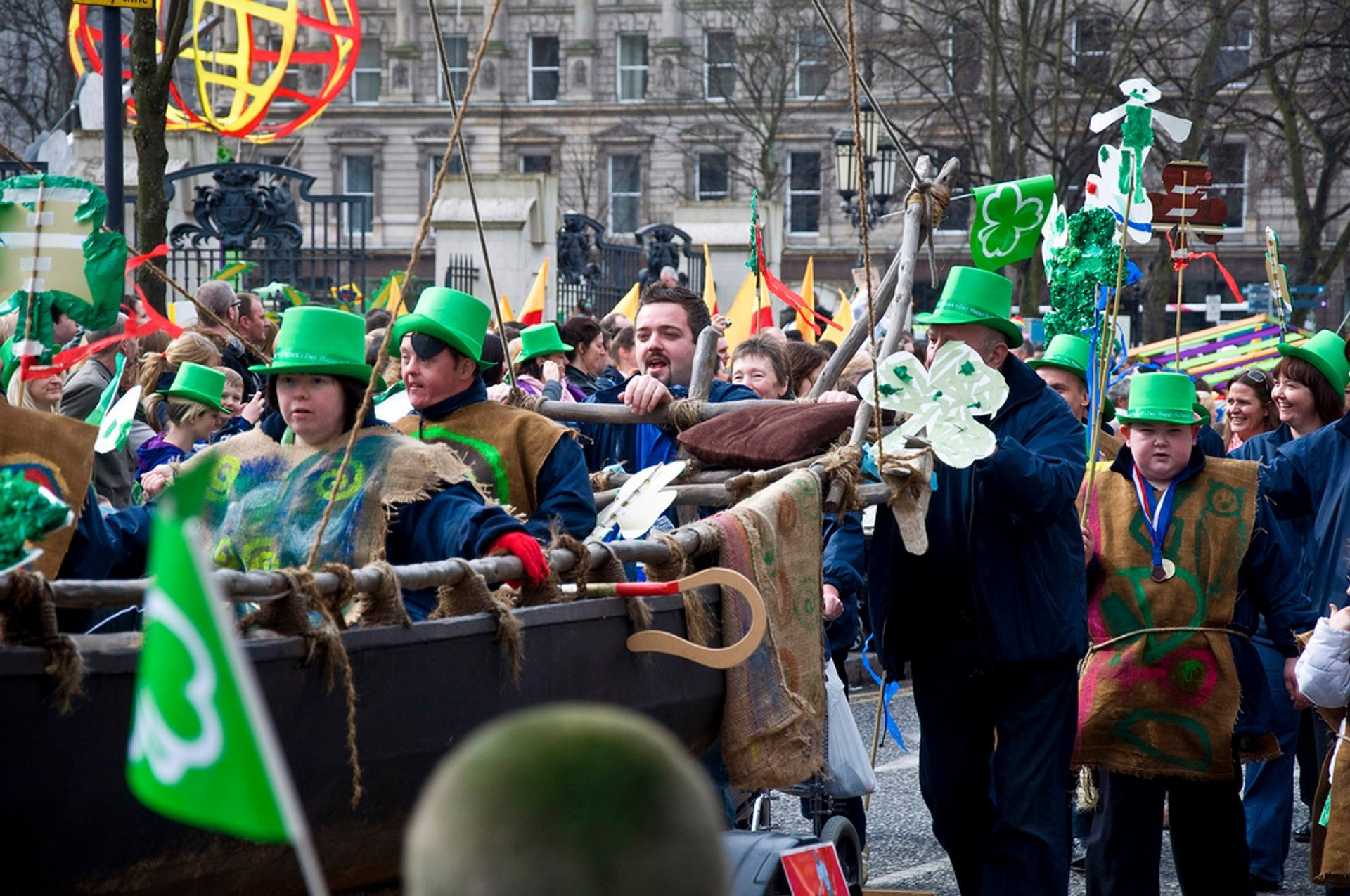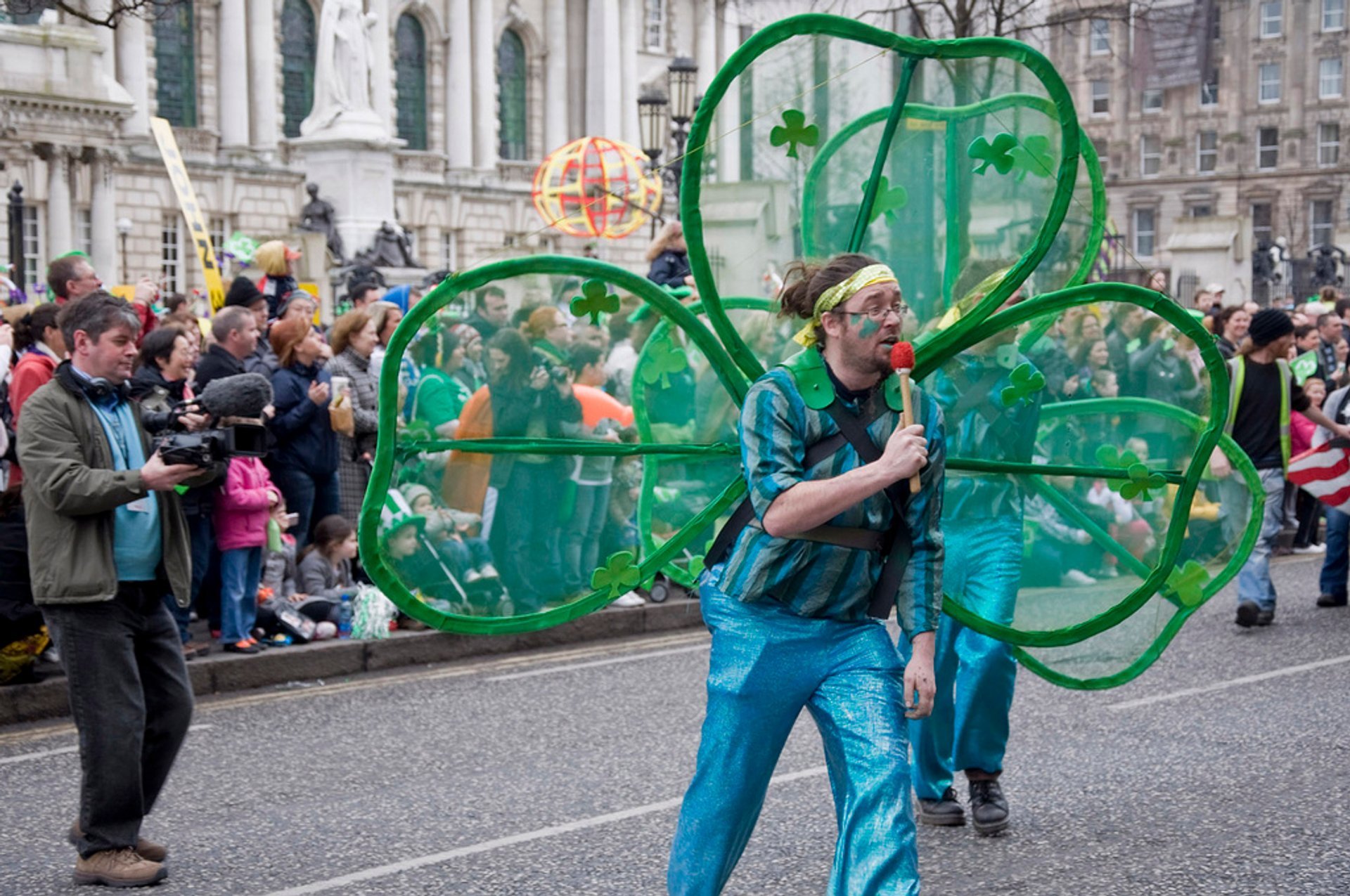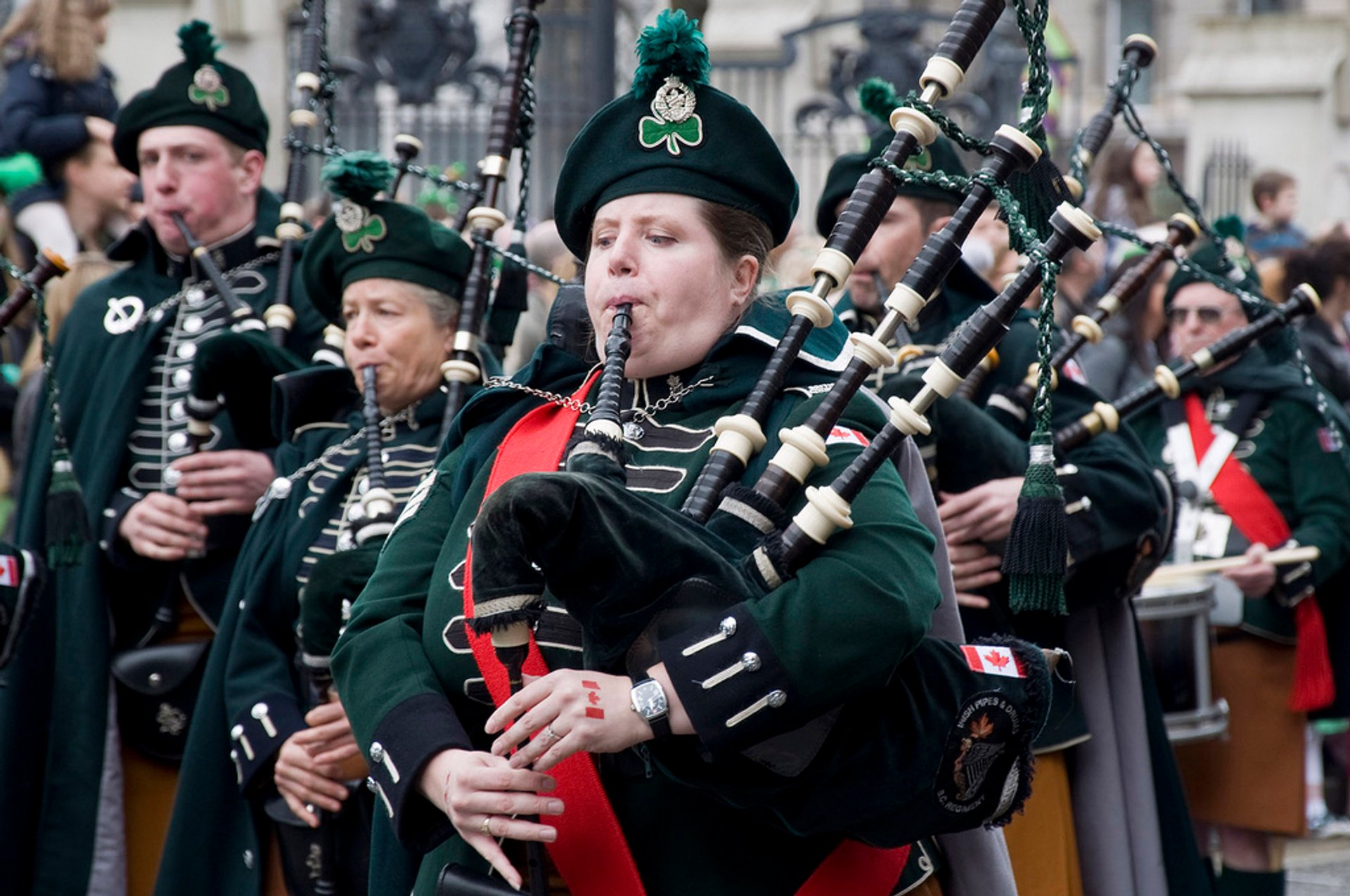 Everybody is a bit Irish on St. Patrick's Day. Many UK cities host festivals and parades to honor Celtic and Irish culture, starting with the capital. St. Patrick's Day in London turns the city center green. Concerts and performances featuring Irish music, dancing and stand-up comedians last for at least a week. The culmination comes on a Sunday, closest to St. Patrick's Day, when Trafalgar Square as well as neighboring Covent Garden and Leicester Square host a massive Irish festival with a parade and live concert.
London St. Patrick's Day Parade (March 12, 2023)
The London St. Patrick's Day Parade starts at Piccadilly on Sunday at noon, and festivities continue till 6 p.m. It includes marching bands, floats, community groups, sports clubs, and street performers. St.Patrick's Day in London attracts more than 125,000 people drawn by the best of Irish music, song, dance, and arts. You will also find plenty of Irish food and activities for children.
St. Patrick's Day in Scotland (mid-March 2023)
St. Patrick's Day in Scotland is celebrated mostly in Edinburgh, Glasgow, and Aberdeen, where festivals are held on this occasion. St Patrick's Day in Edinburgh is a great occasion to attend concerts, see Irish dancing and free showings of classic Irish films. Irish bars of Edinburgh are celebrating too with special events, live music, and Guinness. Cowgate St.Patrick's Festival in Edinburgh is a weekend-long festival that is all about fun or "craic." It includes nine stages in five bars in four Edinburgh famous venues: The Three Sisters, Biddy Mulligans, Espionage, and Cabaret Voltaire.
St. Patrick's Day in Wales (mid-March 2023)
Cardiff in Wales contributes to St.Patrick's Day celebrations with festivities in the center of the city, Paddy's Club Crawl and St.Parick's Day Festival at Bierkeller Entertainment Complex. It showcases all the best things about Celtic culture: music, dance and great spirit.
St. Patrick's Day in Northern Ireland (mid-March 2023)
Northern Ireland celebrates St.Patrick's Day on a grand scale. The biggest festivities are held in Belfast. There, St. Patrick's Day carnival is considered to be the most colorful and vibrant event. The St. Patrick's Day Parade and Concert in Belfast are usually held on Saturday and feature marching bands, sports clubs, cultural, community, youth, and church associations.
Also, the best performers of the city take part in the largest and most joyful parade. The parade heads off from Royal Avenue at 11.30 a.m., going through Castle Junction and along Donegall Place, around Belfast City Hall, and then returning to finish at Royal Avenue.
In addition to the parade, St. George's Market features plenty of Irish dancing, traditional Irish music, and delicious national dishes like Irish stew or Irish fry. Folk and contemporary music can be heard all over Cathedral Quarter to kick off your celebration.