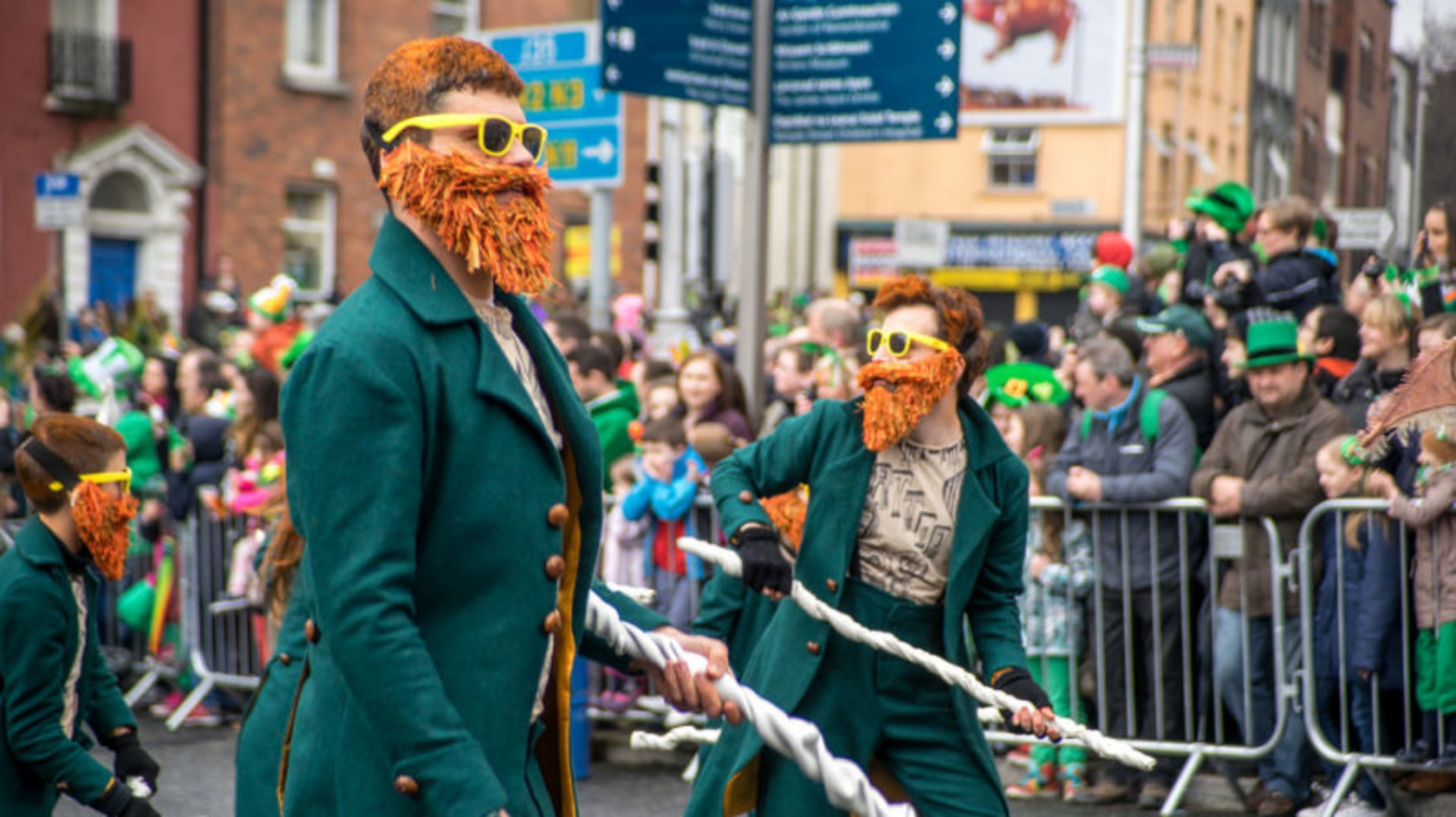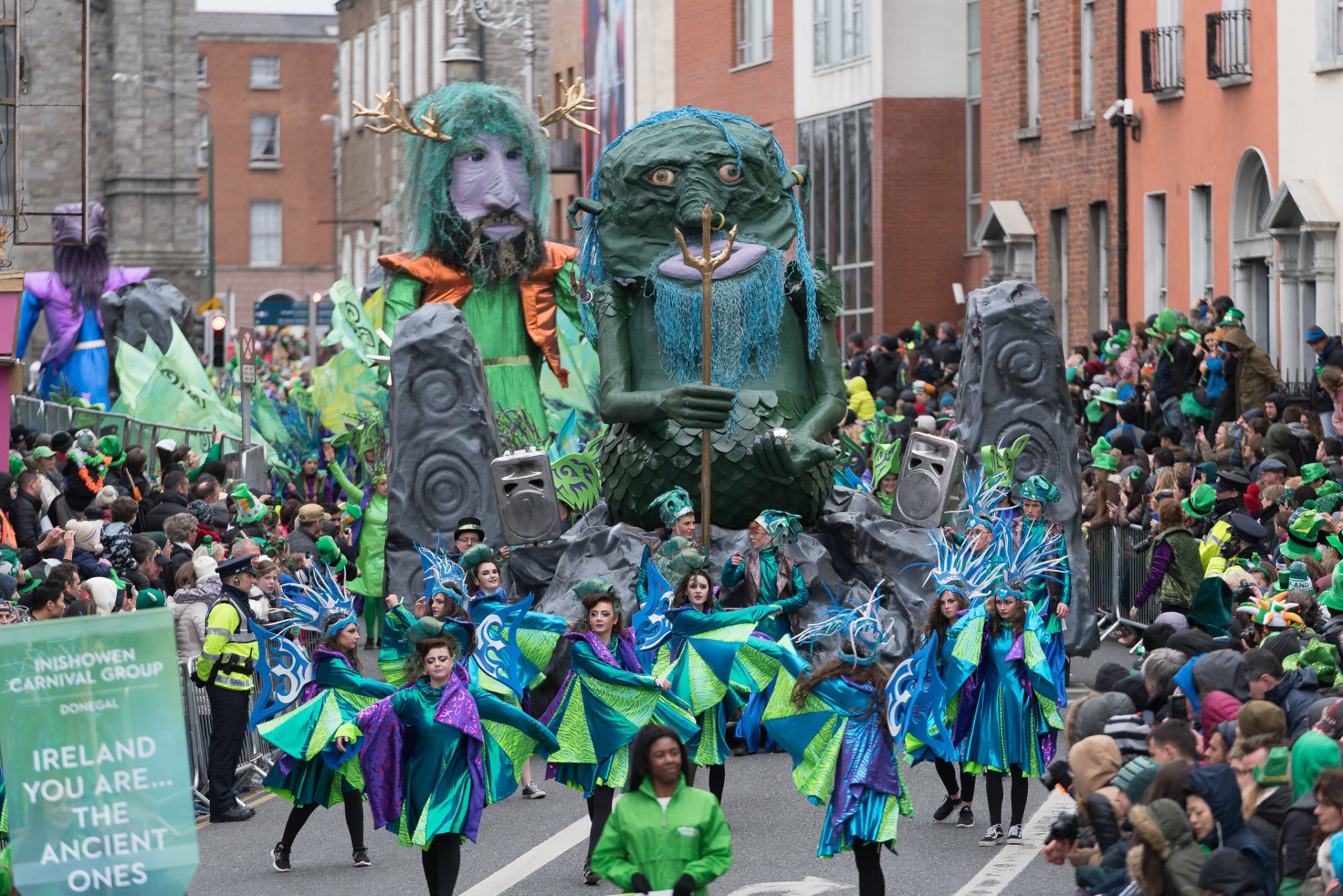 See accommodations nearby
When in Dublin during St. Patrick's Day, visiting the country's main national holiday celebration is a must! With the widest variety of green-inspired costumes, music, food, and unlimited alcohol, St. Patrick's Festival surely promises a one-of-a-kind experience. The parade and 5K race are the main highlights of the program. But one of the most magical moments comes at dusk, at 6 pm, when central Dublin's buildings get lit up in bright green hues for the night.
St. Patrick's Festival Parade (17 March 2023)
The National St. Patrick's Festival Parade is one of the most spectacular events in the country, drawing the largest crowds. Vibrant floats, dance troupes, and popular characters fill the streets of Dublin with color and cheer. The best spots to watch the march include the grandstands at St. Patrick's Cathedral, Parnell Square, Westmoreland Street, and Christchurch.
St. Patrick's Festival 5K Race, Family Fun Run & Walk (mid-March 2023)
The 5K St. Paddy's Day Run, as well as Family Fun Run and Walk, takes runners through the beautiful Georgian Dublin, bursting into a lively and festive atmosphere. The city is packed with street performers, who entertain the participants with traditional Irish singing and storytelling. Along with street performances, St. Patrick's Festival offers pub sessions, concerts, face painting, and an array of kid-friendly activities.
Other things to do on St. Patrick's Day in Dublin
In addition to the iconic St. Patrick's Festival, Dublin hosts plenty of other events, including concerts and diverse exhibitions. Some of the most popular activities are Paddy's Day Leprechaun Hunt, Irish Record Fairs, and Irish Myths & Legends. No matter what option you choose, St. Patrick's in Dublin will become a life-long memory.
Find hotels and airbnbs near St. Patrick's Day Festival & Parade (Map)