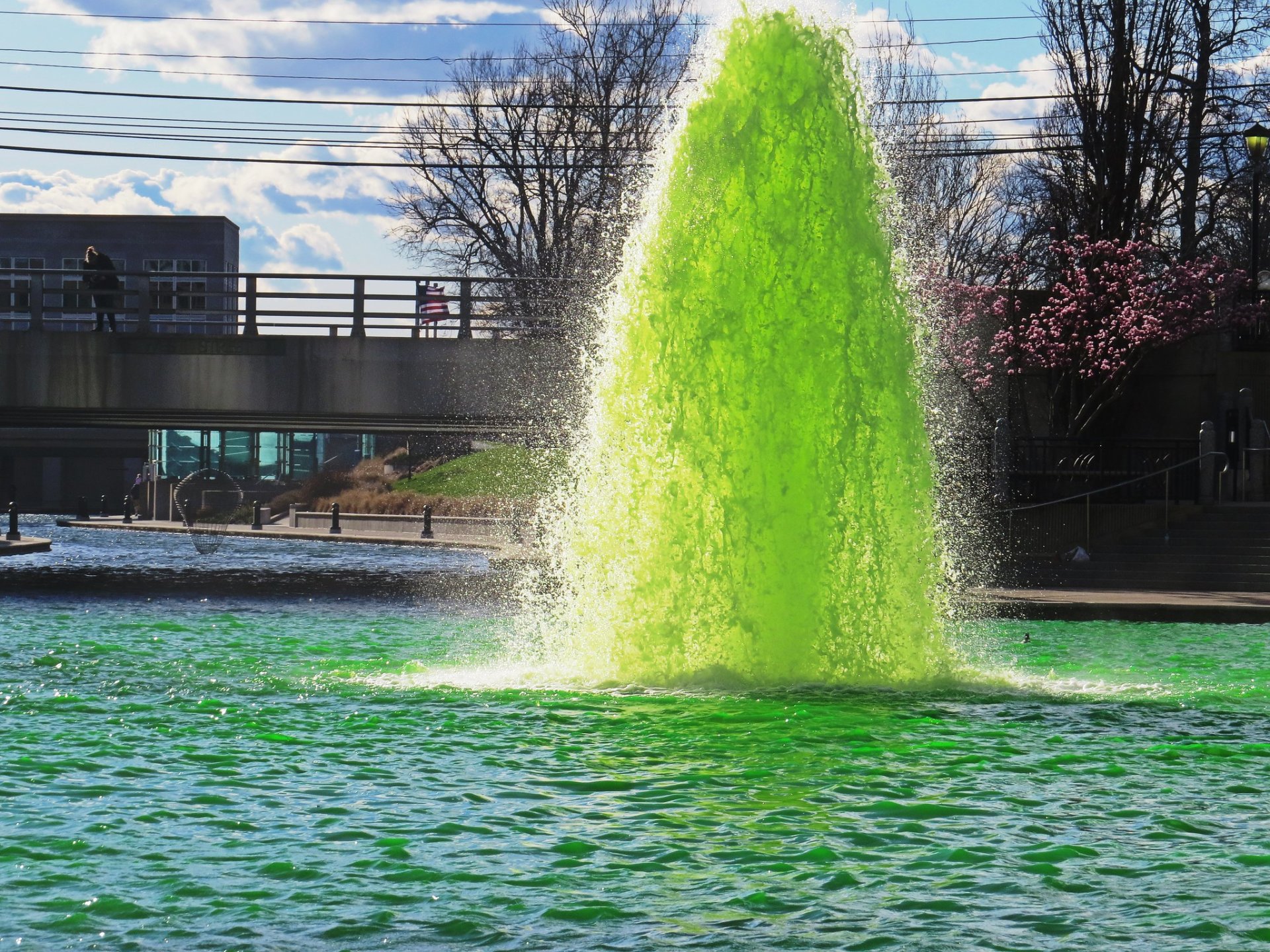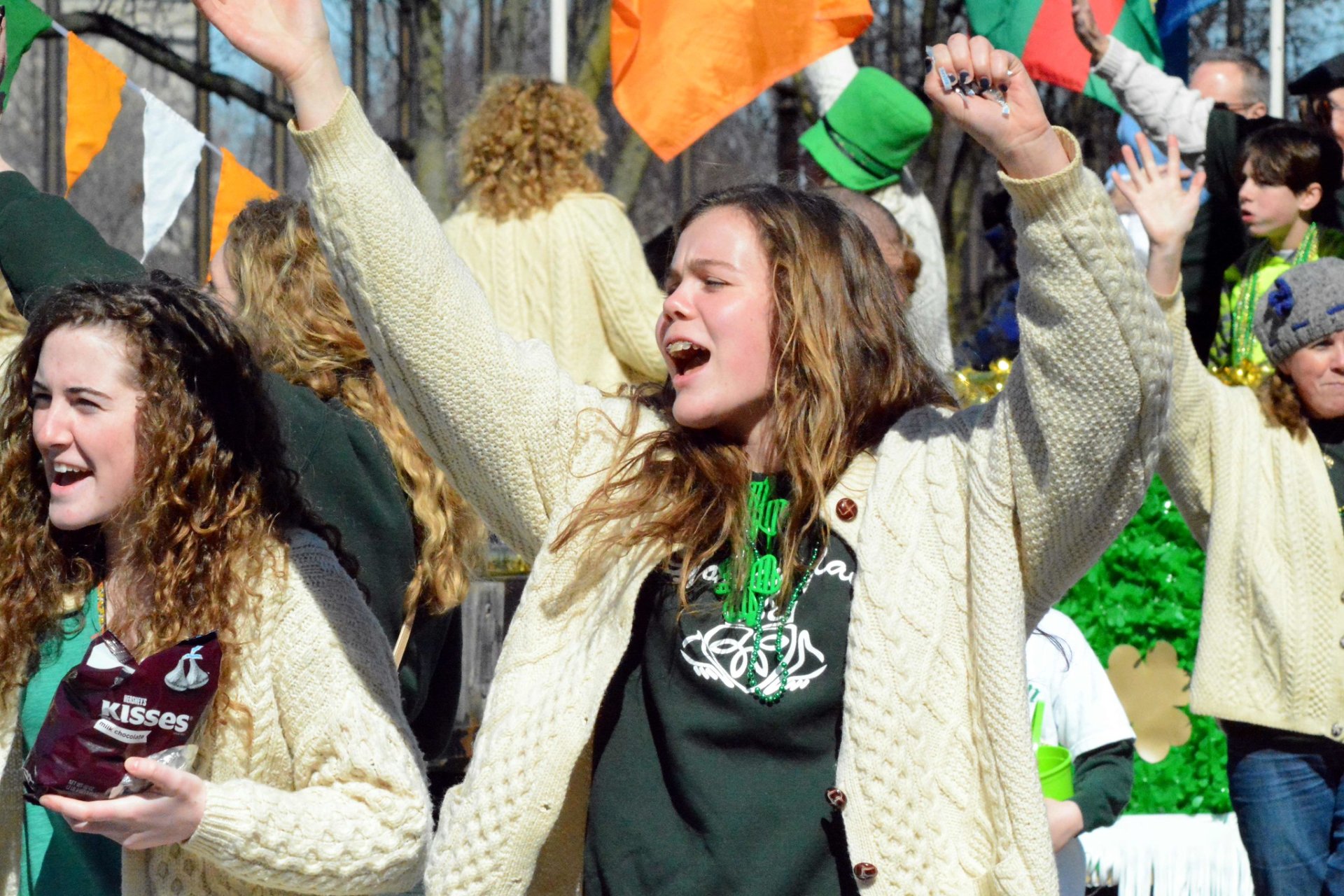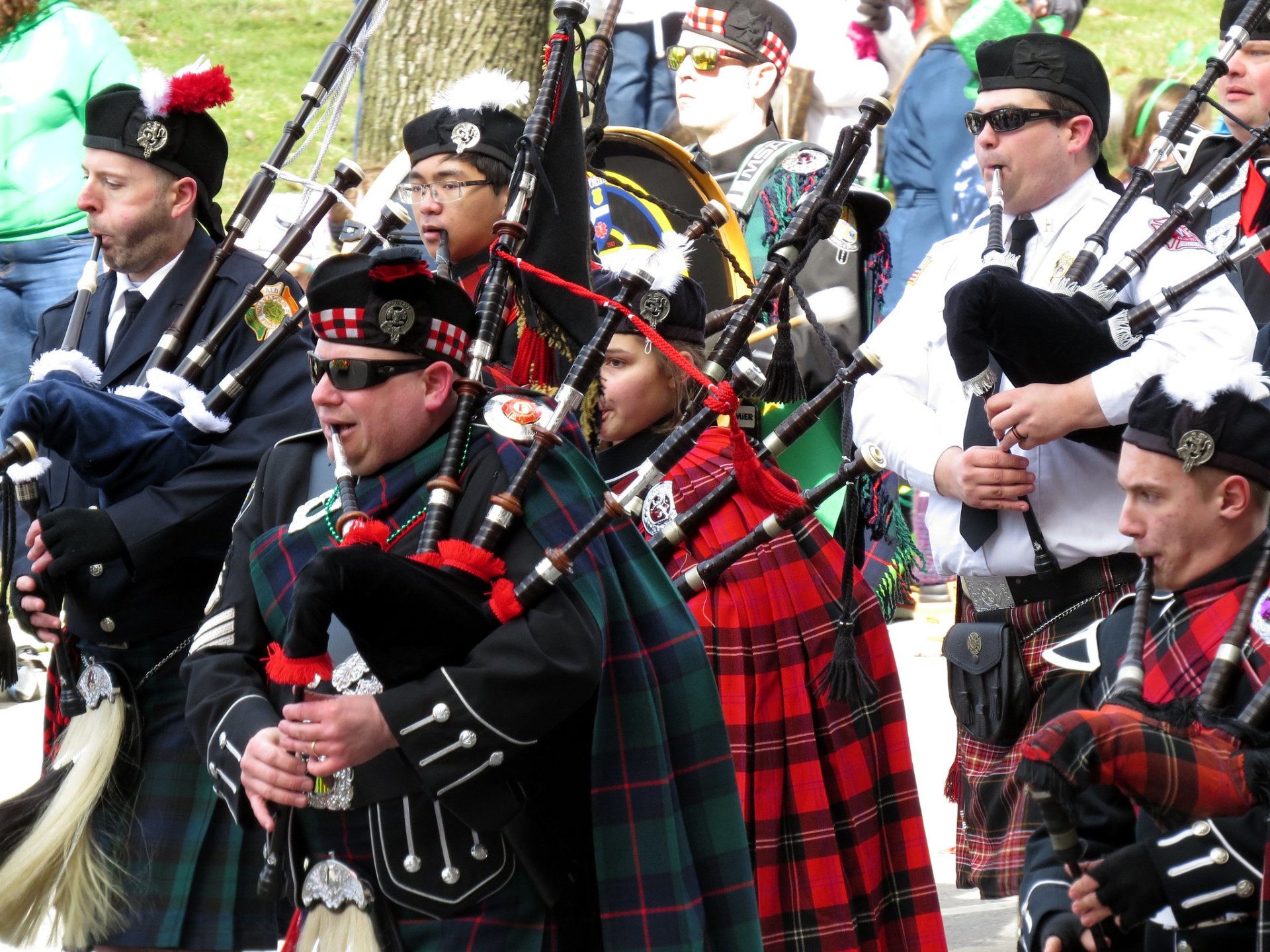 Greening of the Canal, Indianapolis
See accommodations nearby
Greening of the Canal (March 17, 2023)
St. Patrick's Day in Indianapolis is a holiday, which paints the whole city green. Even Indianapolis' downtown canal is dyed this color each year. Hosted for 24 years, this "Greening of the Canal" event takes place on the Ohio Street canal basin and attracts thousands of tourists annually. The event kicks off at 5 pm, and everyone's welcome to come and watch the water turn green.
Tent & Block party (March 17, 2023)
After the water starts resembling a potion, the festivities begin. First, there is a tent & block party, which starts at 9 am on North Street and goes on until 3 pm. The street is closed for vehicle traffic, allowing all the food trucks and a beer garden to serve meals and drinks to visitors freely. The American Legion Mall also hosts a huge warm tent (hence the name)—the home to numerous live entertainment performances, like Irish music and dance concerts. The entrance is free, so everybody's welcome to join the crowd.
St. Patrick's Day parade (March 17, 2023)
The party is then followed by the annual massive parade. This year's event promises fantastic marching bands, moving drum and pipe shows, candy throwing, green helium balloons, Irish dancers, and of course—themed festive floats. The parade starts at 11:30 am between Meridian and Pennsylvania streets.
Keep in mind that Indianapolis is pretty busy on St. Patrick's Day, so be sure to book your accommodation in advance and check out our external resources for any additional information.
Find hotels and airbnbs near St. Patrick's Day (Map)