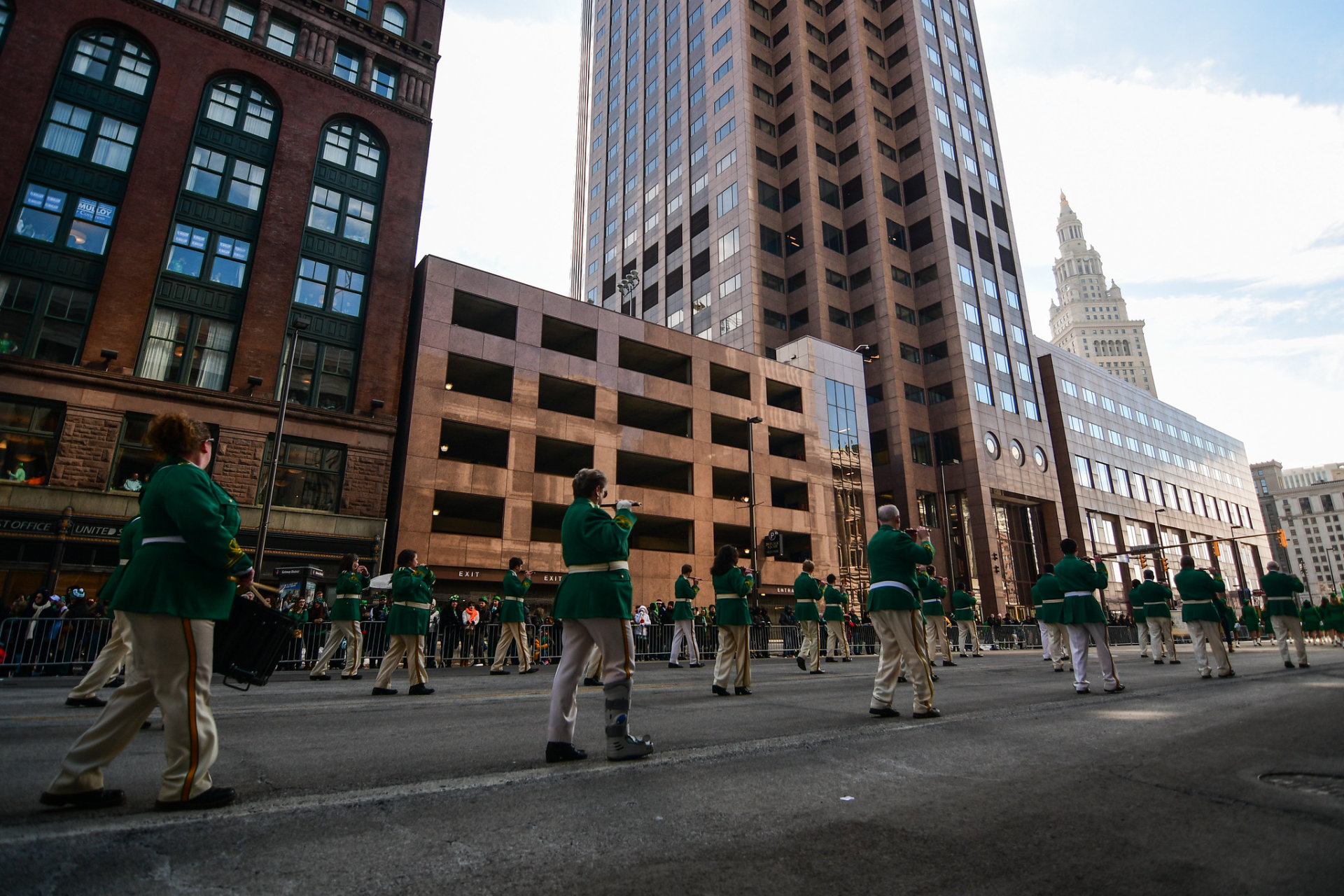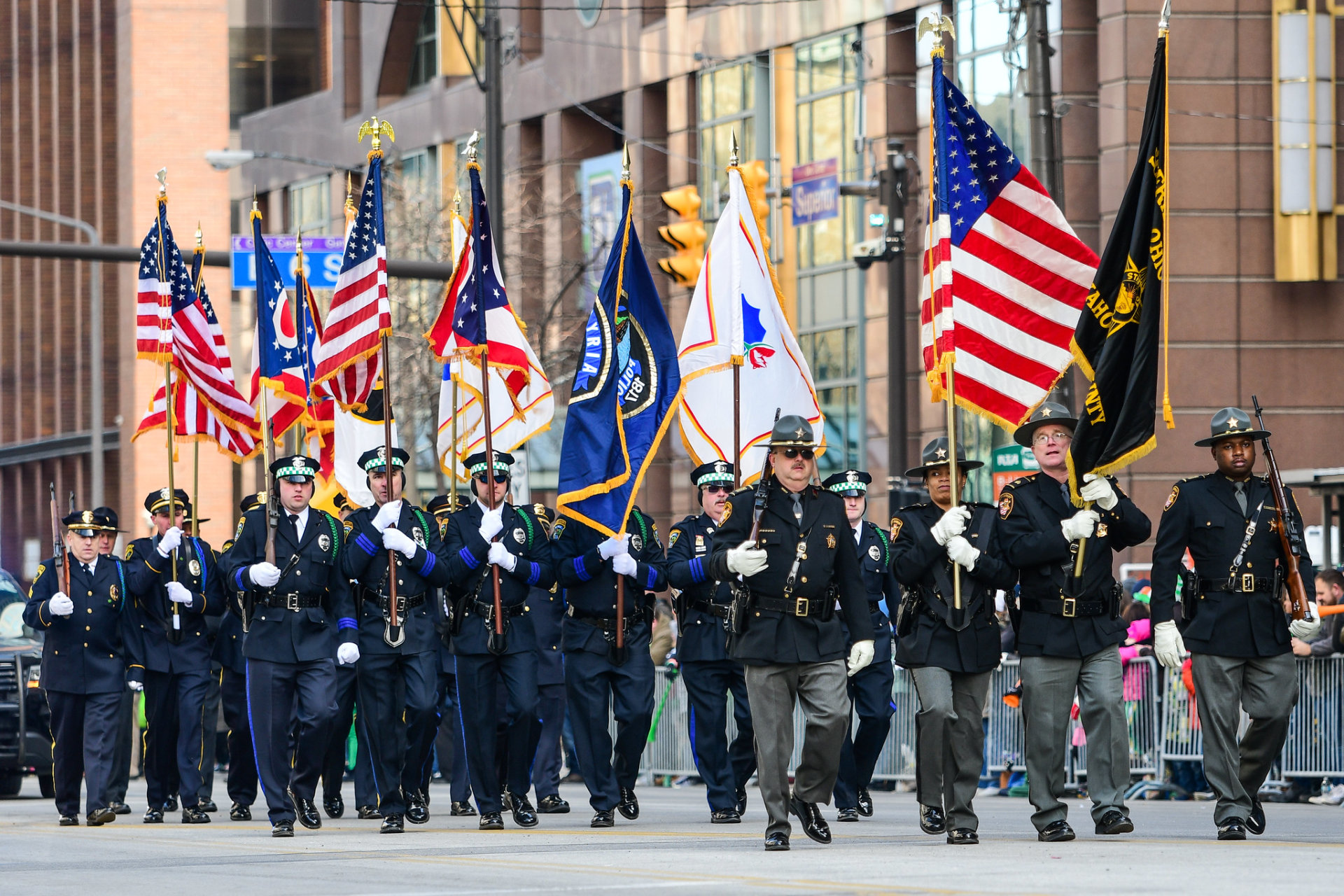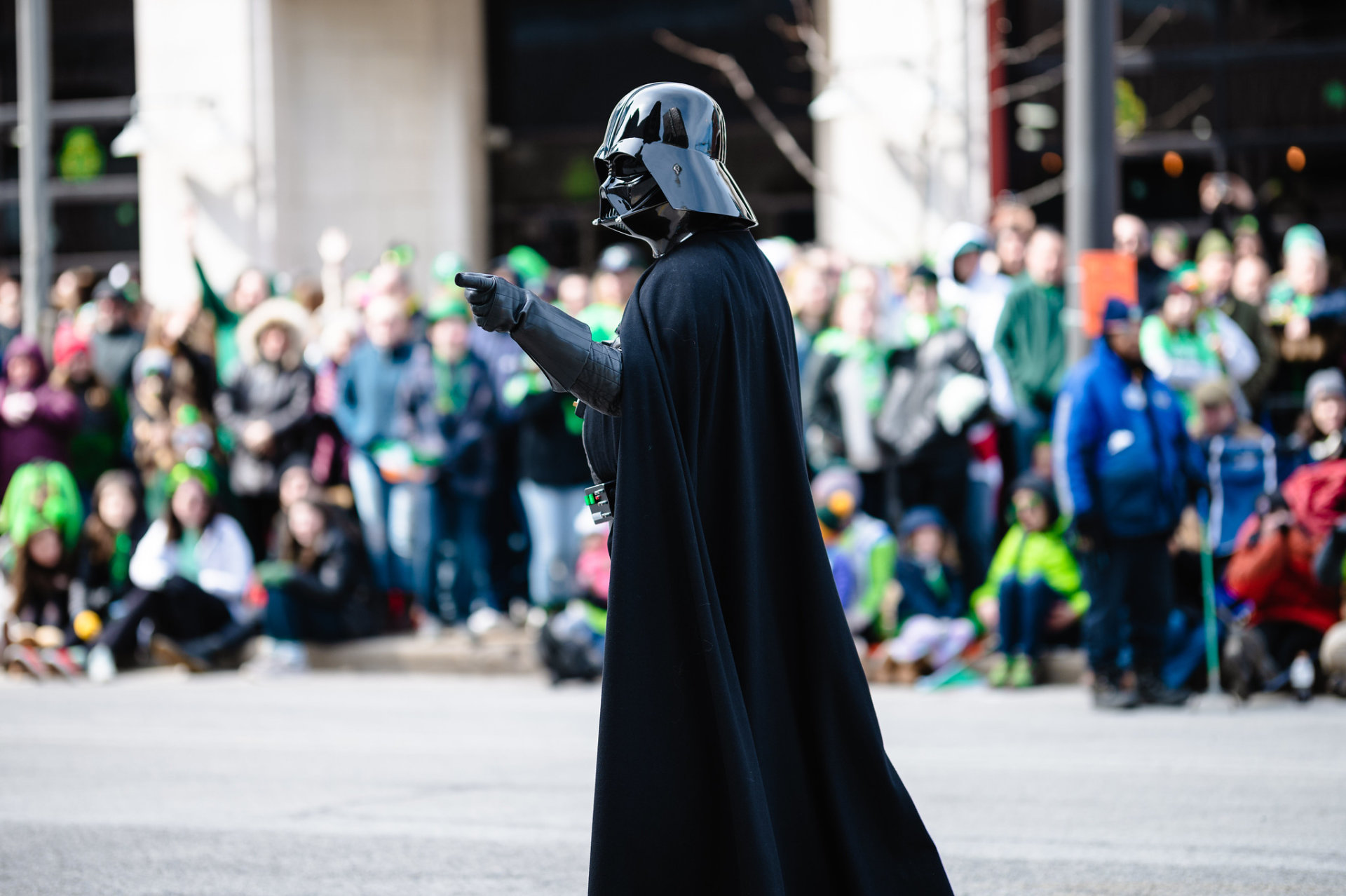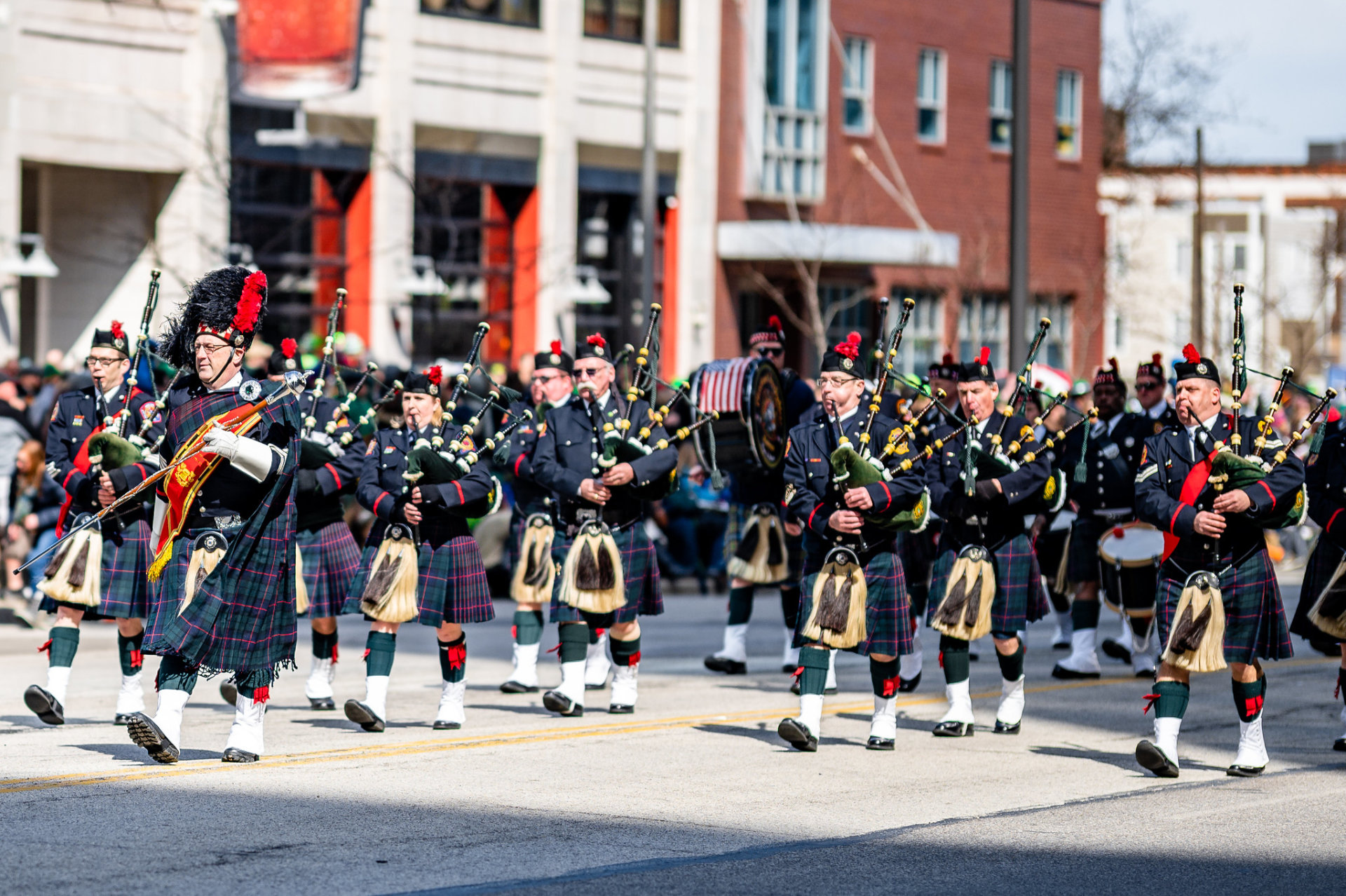 Cleveland's St. Patrick's Day Parade is an annual celebration of St. Patrick's Day, featuring over 10,000 participants and more than 200 volunteers. Everyone dresses up in green in honor of St. Patrick and has fun all day long. If you want to watch Cleveland's St. Patrick's Day Parade, here is all the essential information you need to know.
First of all, the parade kicks off at 1:04 pm at the intersection of Superior Ave. and East 18th St.. Its endpoint is at the intersection of Rockwell and Ontario St.
If you are going to enjoy Ohio's oldest St. Patrick's Day Parade, we recommend you head to Superior Avenue between E. 9th Street and 12th Street for the best-in-class sightlines. The parade features various Irish dancers, bagpipers, wolfhounds, and plenty of kilts flapping in the spring breeze, creating a truly festive atmosphere.
After the parade, you can join many merrymakers at the local bars, such as Parnell's Pub at Playhouse Square, Stone Mad, Flannery's Pub, The Flat Iron Cafe, or P.J. McIntyre's. Just a few green beers and funny company, and you will remember this Cleveland's St. Patrick's Day for good.
Check with the official website in the External Resources below to get more information and the latest updates about the parade. If you are looking for a nice place to stay, feel free to use the map below suggesting the best accommodation nearby.
Find hotels and airbnbs near St. Patrick's Day Parade (Map)