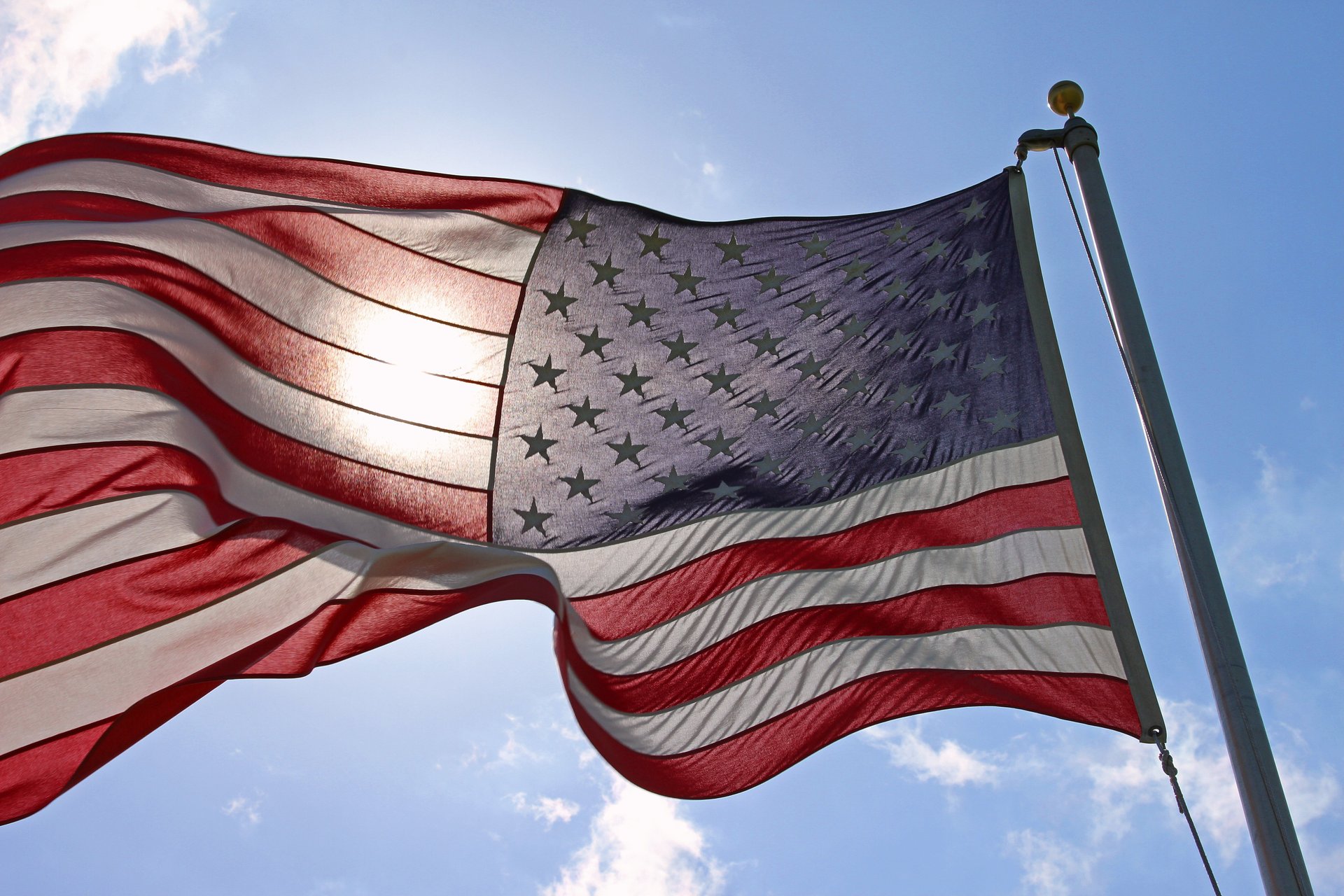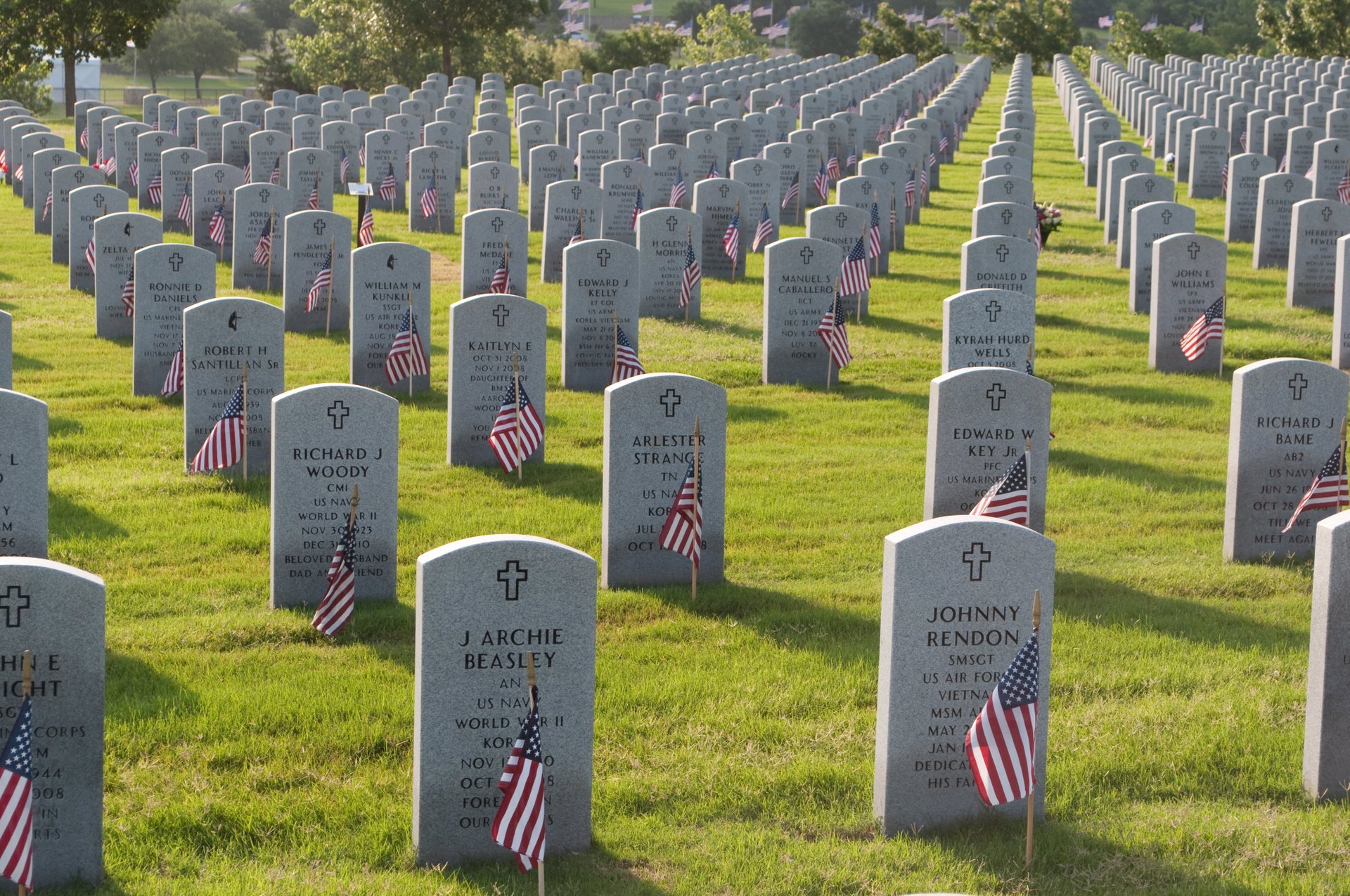 See accommodations nearby
Memorial Day weekend in Dallas has a lot to offer. The program differs from year to year, with smaller festivals and parties. But the core celebrations in the city include a solemn ceremony at Dallas-Fort Worth National Cemetery, Memorial Day Music Fest at Klyde Warren Park, and also a concert by Dallas Symphony Orchestra at Flag Pole Hill followed by a fireworks display.
Memorial Day Ceremony at Dallas-Fort Worth National Cemetery (May 29, 2023)
In the abundance of fun events running during the holiday weekend, it's good to remember the reason behind the holiday. The best place to pause and honor the fallen must be Dallas-Fort Worth National Cemetery. On Memorial Day, thousands of people gather at the resting place of these U.S. Service members to pay tribute to the heroes.
Memorial Day Music Fest at Klyde Warren Park (on hold)
Klyde Warren Park's Memorial Day Music Fest is a great place to celebrate with a family. Launched in 2019, it has gained popularity among its visitors. There is live music on multiple stages across the lawn, face painting, games, food trucks, and a grand fireworks display to wrap up the evening. The music meets the tastes of everyone—should they come for the patriotic tunes by a U.S. Army band, or some rock, jazz, and country.
Memorial Day DSO Concert & Fireworks Display at Flag Pole Hill (May 29, 2023)
Dallas Symphony Orchestra has a beautiful tradition of a free park concert series, which runs throughout the early summer. The opening concert usually takes place on Memorial Day at Flag Pole Hill Park. The moving performance would be incomplete without a spectacular pyrotechnic show afterward. In case of unfavorable weather, a rain site is Meyerson Symphony Center.
Kelley Family Days at Dallas Arboretum (May 27-29, 2023)
The place particularly popular with families on Memorial Day weekend is the Dallas Arboretum and Botanical Garden. Each year it hosts events throughout this festive weekend. In 2019, it hosted a series of concerts on Memorial Day weekend. An exclusive feature for 2020 Memorial Day at the Dallas Arboretum is Kelley Family Days that offers complimentary admission to the Rory Meyers Children's Adventure Garden to guests paying garden admission. On selected weekends such as Memorial Day weekend, 4th of July weekend, Labor Day weekend, in early October during Autumn at the Arboretum weekend, and Christmas Eve weekend, Kelley Family Days will let guests enjoy a visit to the Children's Adventure Garden with no extra admission fee. Come and see where nature and fun become one.
Memorial Day at Historic Texas Pool in Plano, TX (May 29, 2023)
A special way to unwind on Memorial Day outside the city is at the iconic Historic Texas Pool. The state-shaped pool is located in Plano, just 20 mi (32 km) north of downtown Dallas. Even though it dates back to 1961, it happens to be not so well-known among travelers. A festive program features swimming with the mermaids, cannonball contest, and authentic Texas Pool hot dogs by grill masters from 5-Ohh BBQ. Amid all this fun in the water, there will also be the National Moment of Remembrance at 3 pm. It will be complemented by performances from local stars and celebrity guests. Memorial Day traditionally opens the Texas Pool season that continues till Labor Day.
In addition to family-friendly events, Dallas hosts some adult-only pool parties on Memorial Day. Locations may vary yearly.
Find hotels and airbnbs near Memorial Day Weekend (Map)