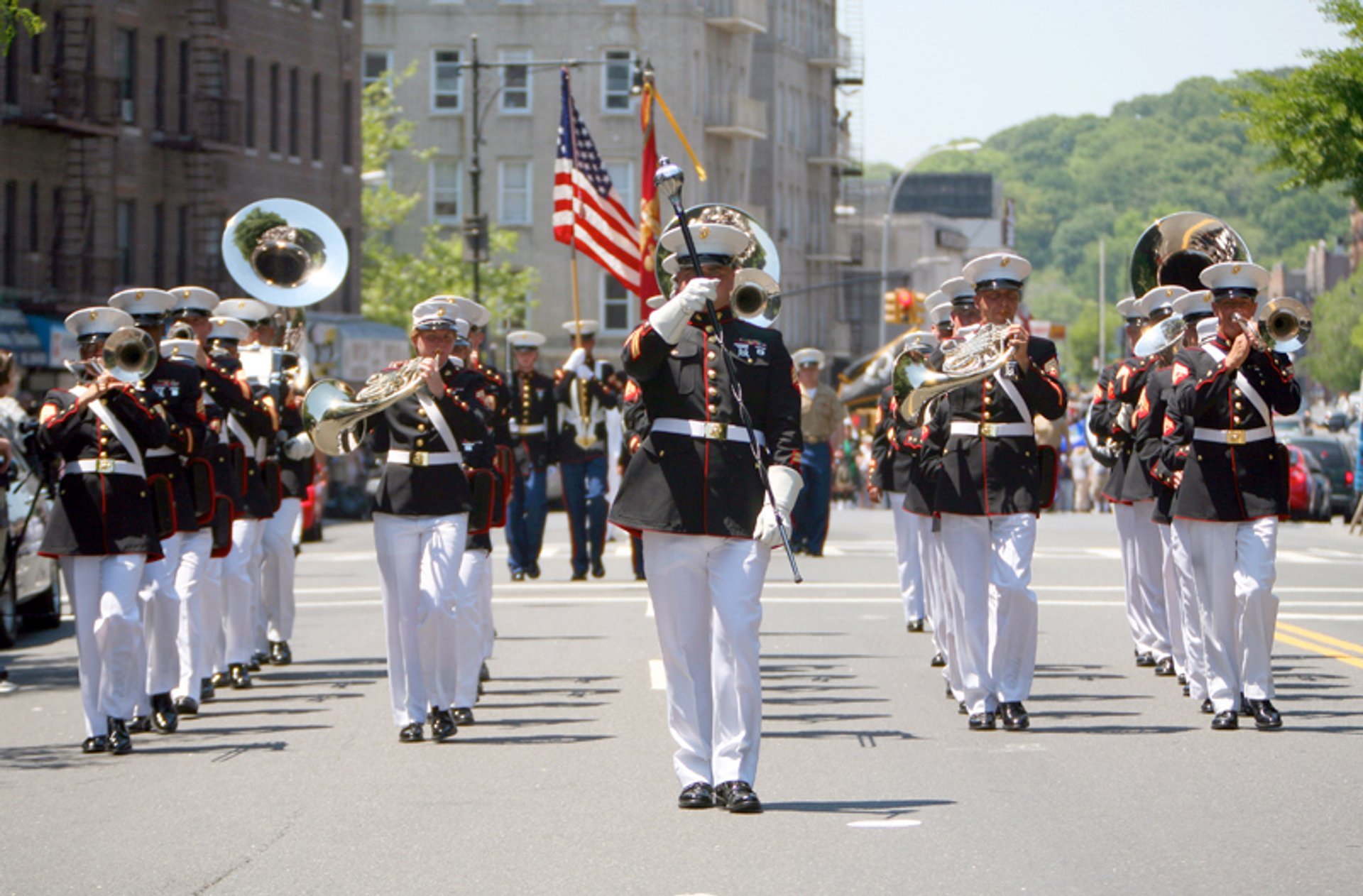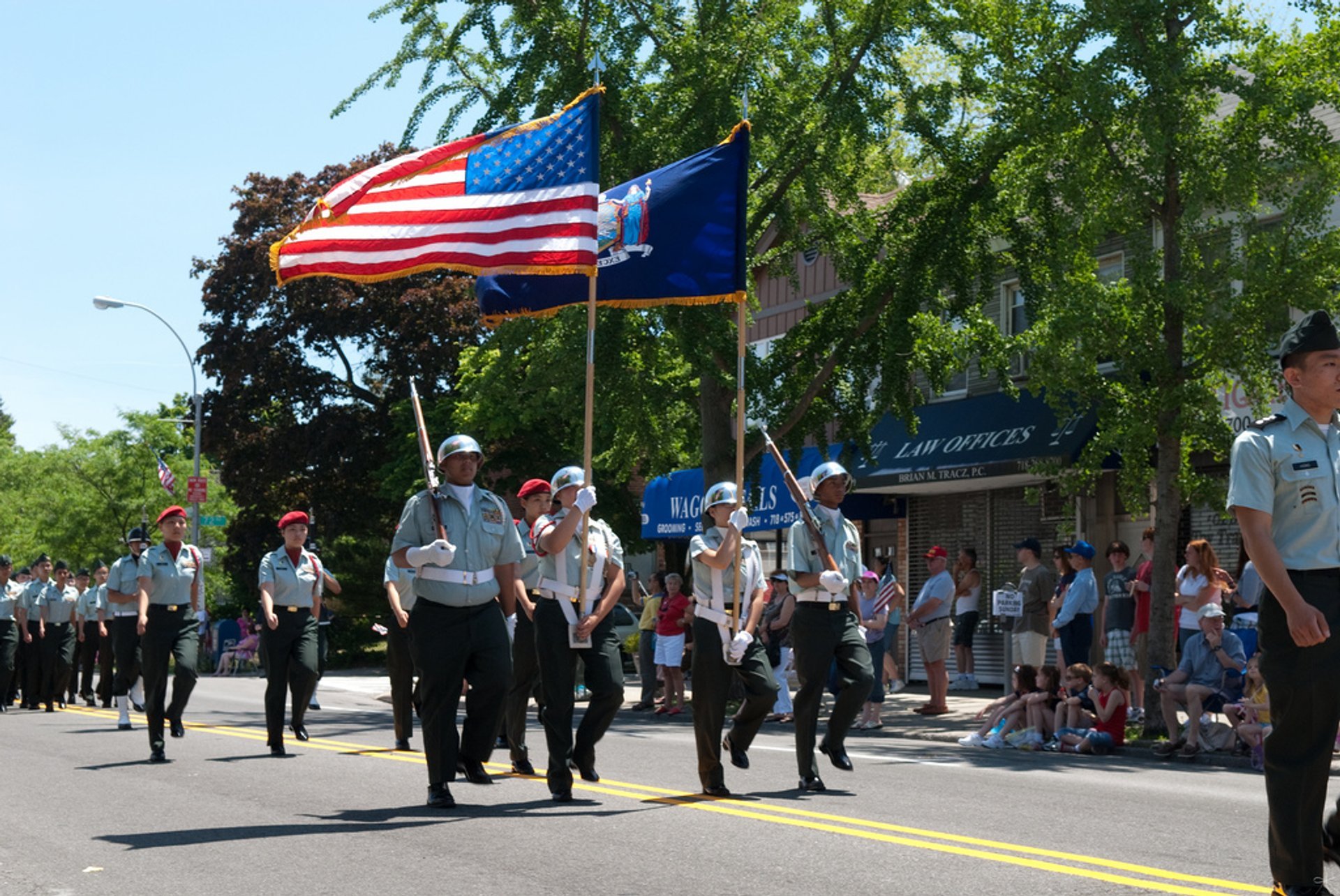 Sgt. Salju K. Thomas | U.S. Marine Corps
Memorial Day is a national holiday in the US, observed on the last Monday in May, and lots of travelers head to NYC for Memorial Day Weekend. It's a time to honor men and women who served and sacrificed their lives for the United States. New York City honors fallen heroes with parades in five boroughs. The largest parade takes place in Queens, starting from Jayson Avenue and Northern Boulevard at 2 p.m. The 153-year-old historic parade in Brooklyn starts on 78th Street and Third Avenue at 11 a.m. It finishes at John Paul Jones Park in Bay Ridge with a memorial service and a 21-gun salute by the U.S. Army. The NYPD and FDNY, as well as Brooklyn high-school bands, usually take part in this parade.
In Manhattan, you can watch the Soldiers' and Sailors' Memorial Day Observance on Riverside Drive (89th Street), which begins at 10 a.m. Staten Island also holds a parade on Forest Avenue at 10 a.m. While the Bronx's parade takes place on City Island.
Parades are followed by fireworks, picnics and parties, BBQ hangouts and 7-day Fleet Week—which coincides with Memorial Day weekend.
Find hotels and airbnbs near Memorial Day Parades (Map)