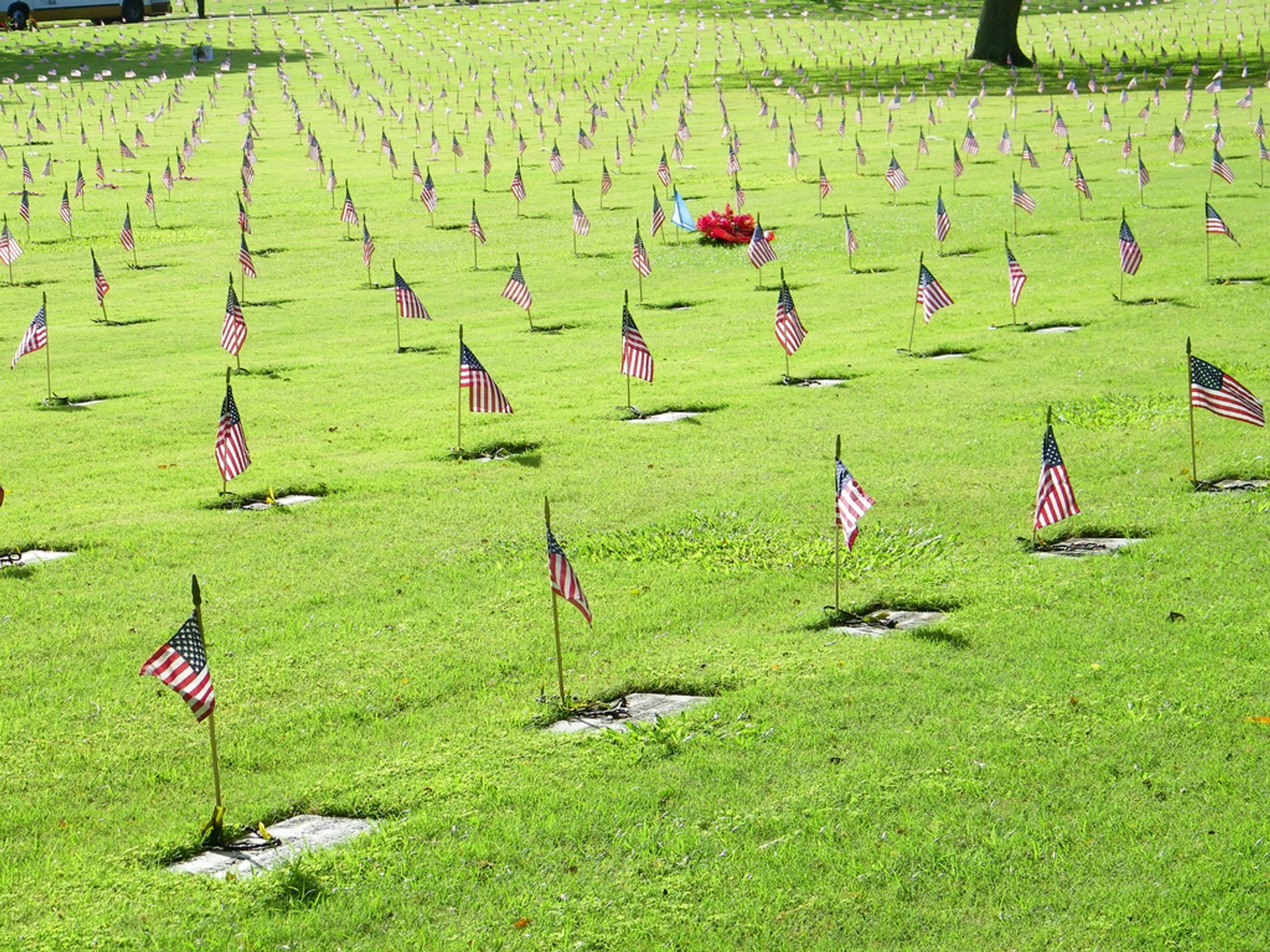 Memorial Day falls on the last Monday in May which results into a long three-day weekend in Hawaii, full of holiday picnics and family time on the beach. But it's also time to remember the servicemen and women of the U.S. armed forces, and Hawaii offers plenty of opportunities to do that. The major highlight of the holiday is the Hawaii Memorial Day Parade in Honolulu. Marching military bands, scouts, military units, and veterans march from Fort DeRussey, Waikiki, down Kalakaua Avenue, then Monsarrat Avenue to the Waikiki Shell. The parade starts at 5 p.m. with a memorial ceremony and is followed by an evening concert afterwards.
The official ceremony is held at the Waikiki Natatorium, honoring over the million of fallen military members who died from the American Revolution to Afganistan and Iraq. The service includes special hula performance and a 21-gun salute. The National Memorial Cemetery of the Pacific also hosts a ceremony with a cannon salute, a U.S. Air Force and Hawaii Air National Guard flyover, and music from the Royal Hawaiian Band.
Finally, Oahu's southern shore hosts the beautiful Lantern Floating Ceremony held every year on Memorial Day. The unique ceremony at Ala Moana Beach Park attracts more than 40,000 participants every time.
Maui holds one of the most significant Memorial Day ceremonies in the state. In 2018 Blue Hawaiian Helicopters dropped 10,000 rose petals over the veterans' graves at Makawao Veterans Cemetery. A spectacular tribute called Shower of Flowers is organized by the Maui County Veterans Council. The memorial service starts at 8:30 a.m. on Monday by the Vietnam War Monument and at the Makawao Veterans Cemetery. The program includes marching bands, firefighters, reading of the names and dove release as a sign of peace.
Big Island features several festivals during the Memorial Day weekend. The Annual Big Island Film Festival in Kamuela offers movie screenings, workshops, parties, and receptions. The Puna Music Fest in Pahoa will add some music to the weekend. Art festival at the Volcano Art Center (VAC) located in the iconic Volcanoes National Park presents Taiko drumming, open mic and live music. For the best cultural experience visit the Annual Hilo Inter-Tribal Pow-Wow at the Wailoa State Park in Hilo to see a vibrant mix of indigenous music, dance, crafts, and food.
Find hotels and airbnbs near Memorial Day Weekend (Map)
Memorial Day Weekend Featured in