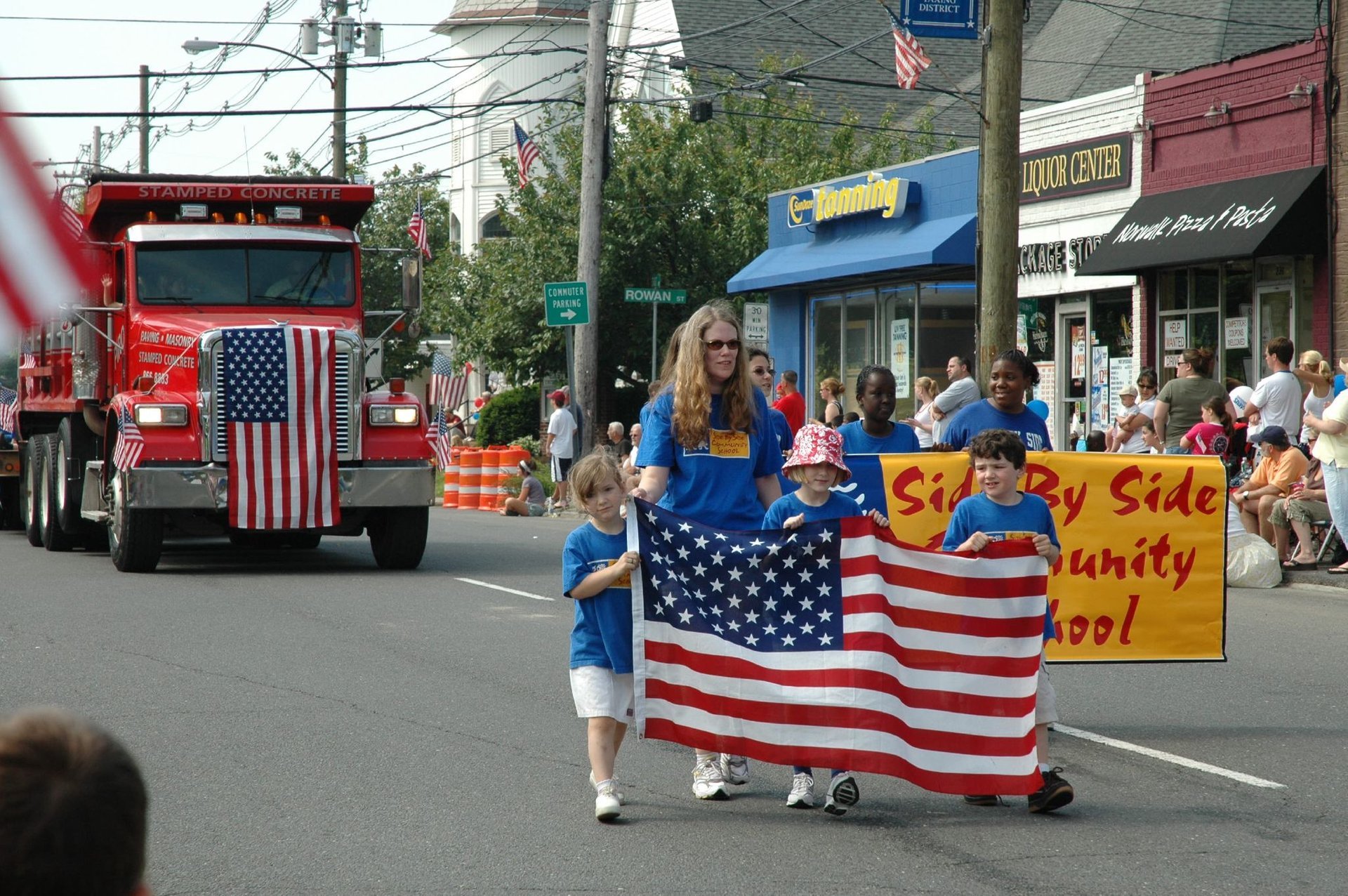 Memorial Day is the official start of the summer season with its abundance of festivals, outdoor gatherings, and barbecue. For many, it's the day to honor those who died while serving in the U.S. armed forces. Dozens of cities and towns of Connecticut show their loyalty and patriotism by holding parades and various ceremonies dedicated to veterans and fallen soldiers. Memorial Day is always a busy time in the state with thousands of people visiting processions with marchers, floats, and school bands.
The city of New London holds the Memorial Day Parade and Concert with the US Coast Guard's Dixieland Jazz Band. The free concert takes place in Fort Trumbull Park. It is one of the favorite Memorial Day Weekend events for thousands of local families.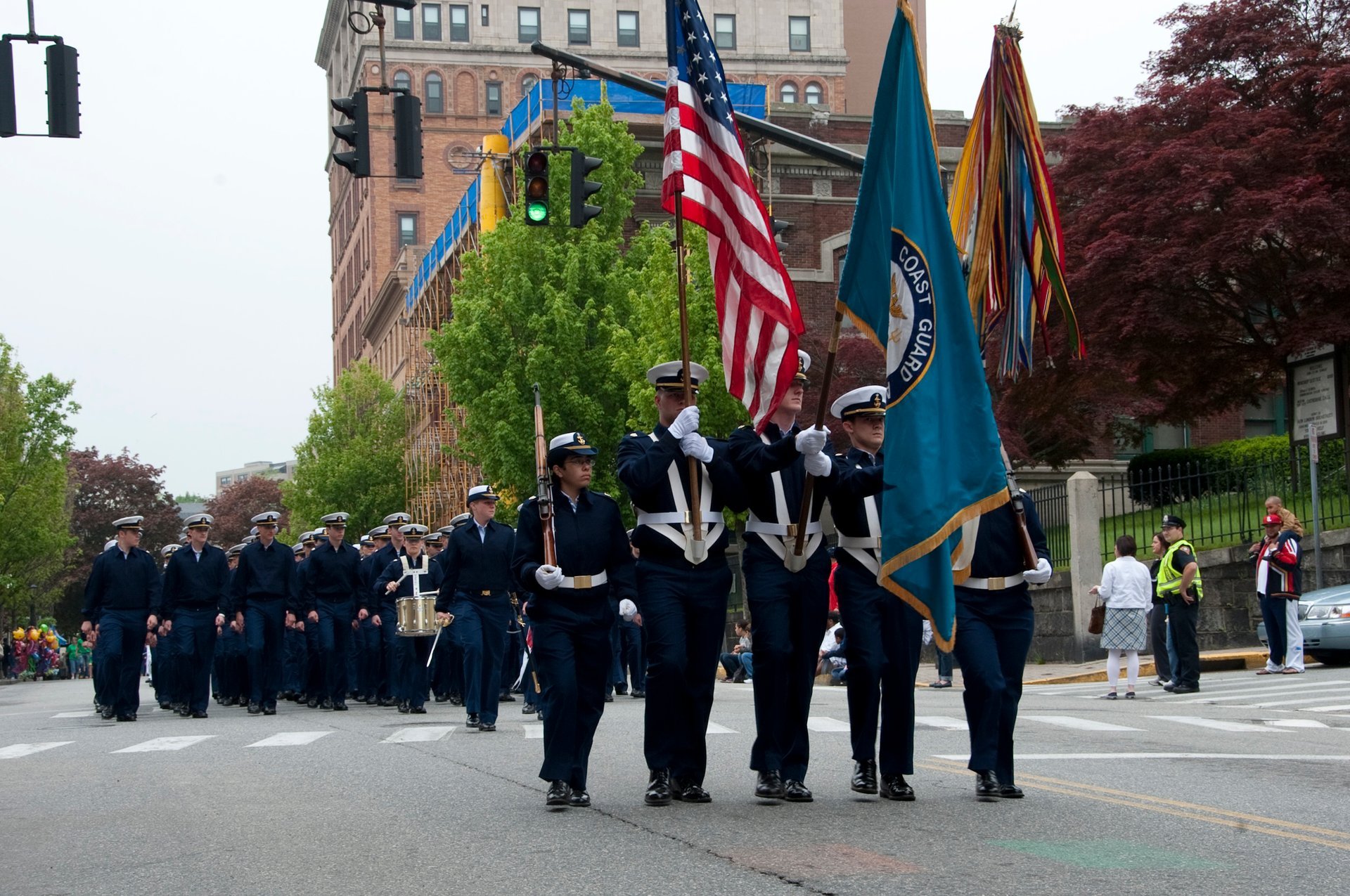 The Norwalk Memorial Day Parade takes place on Monday. The ceremony starts at Veterans Park in East Norwalk, then goes east on Van Zant Street, turns north on East Avenue and finishes at the Norwalk Green. Don't forget to take a blanket for a picnic.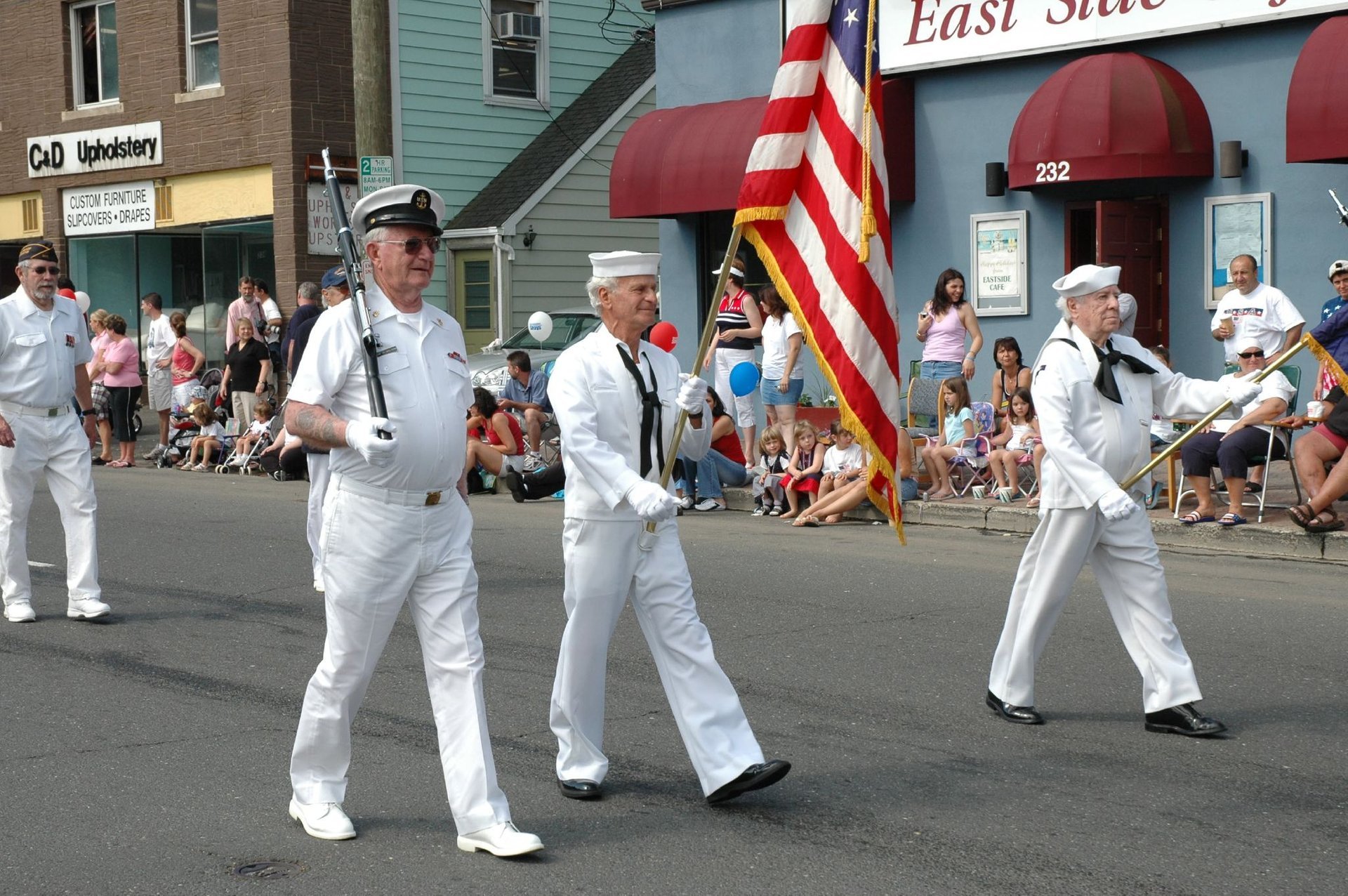 Downtown Rowayton is always full of people during Memorial Day Parade. Come early to find a spot on Rowayton Avenue or McKinley Street to see marching bands, veterans, community groups, and various organizations. The Parade is followed by the Rowayton Arts Center Art Show at Pinkney Park. This free show guarantees lots of live music and entertainment for attendees of all ages.
Milford Memorial Day Parade takes place at Milford Green on Sunday. WWII veterans are honored by name during the remembrance ceremony. The Second Company Governor's Foot Guard marches at the parade.
Weston Memorial Day Parade and Fair fill the town with music, decorations, and delicious food. The fair takes place near Hurlbutt Elementary School and features lots of entertainment: games, rides, and kids' activities. "Red, White, and Blues" free concert features local musicians who perform their best acts.
Memorial Day Parade in Wethersfield starts on State Street then goes to Broad Street Green and finishes at the Village Cemetery, where a Memorial Service takes place. The service is followed by the annual Revolutionary War Encampment that takes place at the Webb-Deane-Stevens Museum offering lots of entertainment. Highlights include sword fights, sword-wielding, and 18th-century equestrians. There are plenty of activities for children, for example, marching drills practice.
Norwich Rotary Carnival is the annual Memorial Day Weekend event that takes place at Howard T. Brown Park by the picturesque Thames River. It features games, rides, delicious food, and entertainment for all ages.
Find hotels and airbnbs near Memorial Day Weekend (Map)