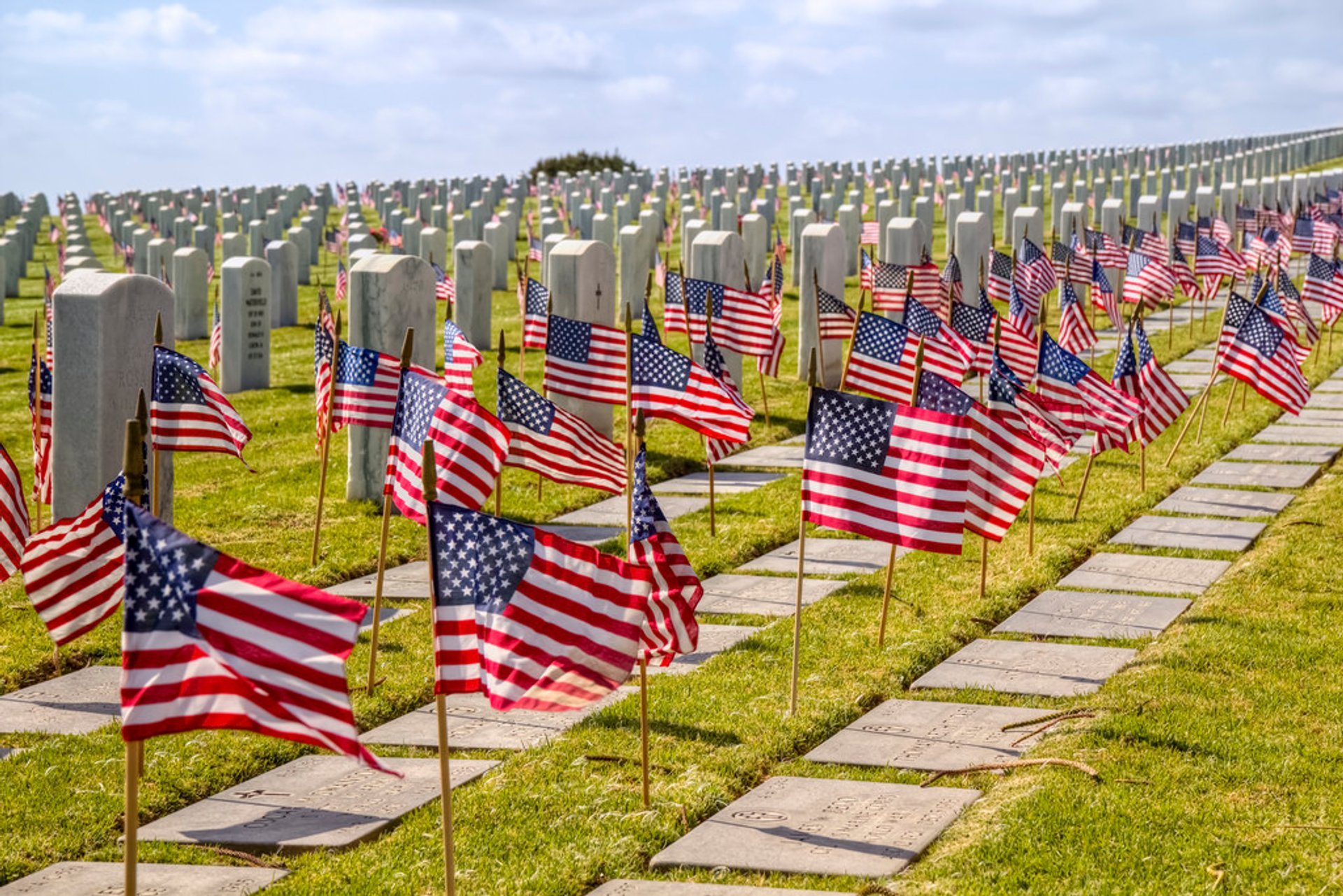 Memorial Day is a federal holiday in the U.S. commemorating service men and women who gave their lives for their country. Celebrated on the last Monday of May, it is also an unofficial start of the summer season with many festivals and special events to get the most out of the long weekend.
Santee Street Fair and Craft Beer Festival at Town Center Pkwy & Riverview (late May 2023)
More than 30,000 people gather at the Annual Santee Street Fair and Craft Beer Festival to enjoy live music, entertainment, and carnival rides. Over 300 vendor booths offer crafts, food, and beverages at Town Center Pkwy & Riverview. Breweries from all around San Diego County participate in this massive fair. Additionally, the annual "Heroes Stage," a special memorial exhibit for Fallen Soldier of California from the War on Terror is held at the San Diego Christen College. The photo memorial features official and personal photos of each of California's Fallen.
Stampede Rodeo & Memorial Festival at Star Valley Park, Valley Center (May 26–27, 2023)
If you are ready for some Western-style fun, visit the town of Valley Center for the annual Stampede Rodeo & Memorial Festival that runs since 1950. A small town surrounded by the mountains of North San Diego County is a very traditional community, a striking contrast with California's megapolises.
Vista Strawberry Festival and Run, 127 Main St (May 28, 2023)
Vista in San Diego County was once called the "Strawberry Capital of the World." With many strawberry fields, it's a perfect spot for a strawberry festival that is held every year during the Memorial Day weekend. Over 300 vendors strawberry fans will definitely have much of produce to choose from. Entertainment includes live music, carnival rides, costume contests, athletic competition, a pie-eating contest, and a beauty pageant.
Celebrations in the San Diego area
In the San Diego area, there are also many Memorial Day services held to honor the fallen. The Veterans Museum in Balboa Park has a series of events like reading of the names of the San Diegans who were killed in the Vietnam War. Fort Rosecrans National Cemetery holds one of San Diego's largest and most important memorials dedicated to the nation's servicemen.
Find hotels and airbnbs near Memorial Day Weekend (Map)