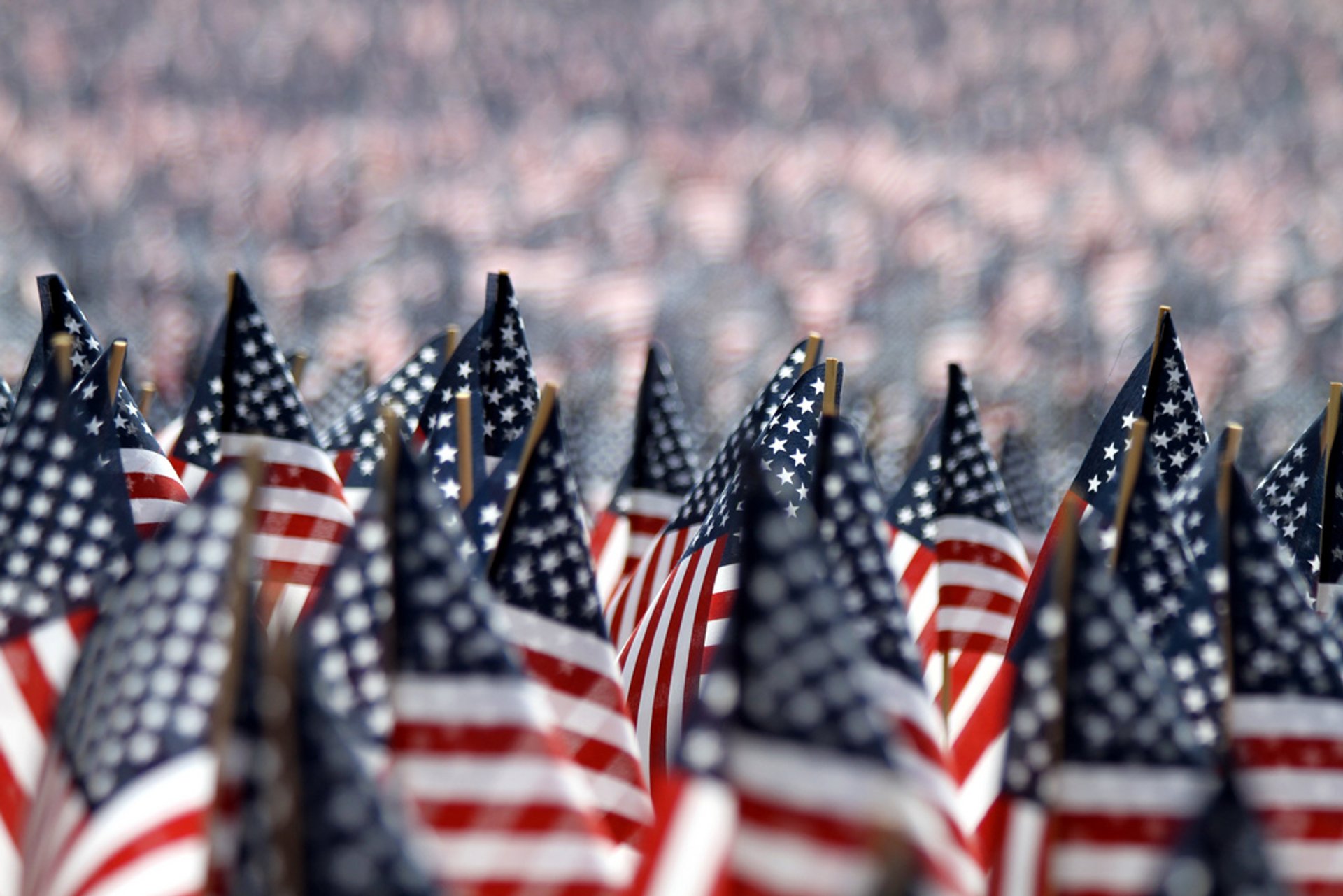 Memorial Day in the USA falls on the last Monday of May, but the festivities extend over the weekend. It's both a commemoration of those who died in the military service and an unofficial beginning of summer season. Memorial Day weekend is a great time to visit Boston as there are many outdoor events, concerts and special offers for visitors such as free admissions to certain museums.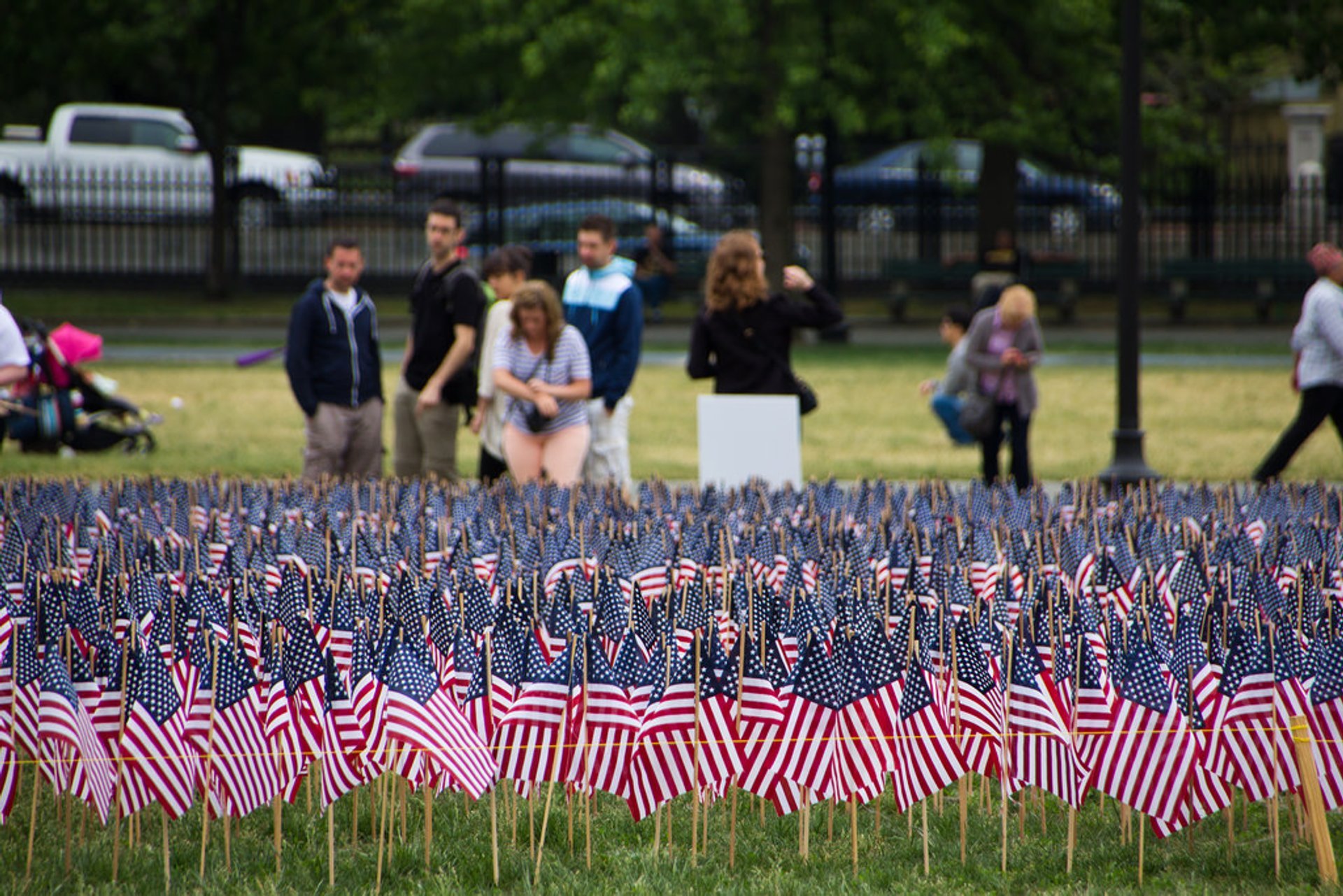 The most iconic display of patriotism during this time is Massachusetts Military Heroes Garden of Flags. Every year the Massachusetts Military Heroes organization puts 37,000 flags in front of the Soldiers and Sailors Monument on Boston Common to honor the memory of service members who lost lives to defend the United States. The display is put on Wednesday before the Memorial Day weekend and remain there through the end of the day on Monday. Besides, a name-reading ceremony is held in the Common on Thursday where names of all servicemen killed since 9/11/2001 will be mentioned.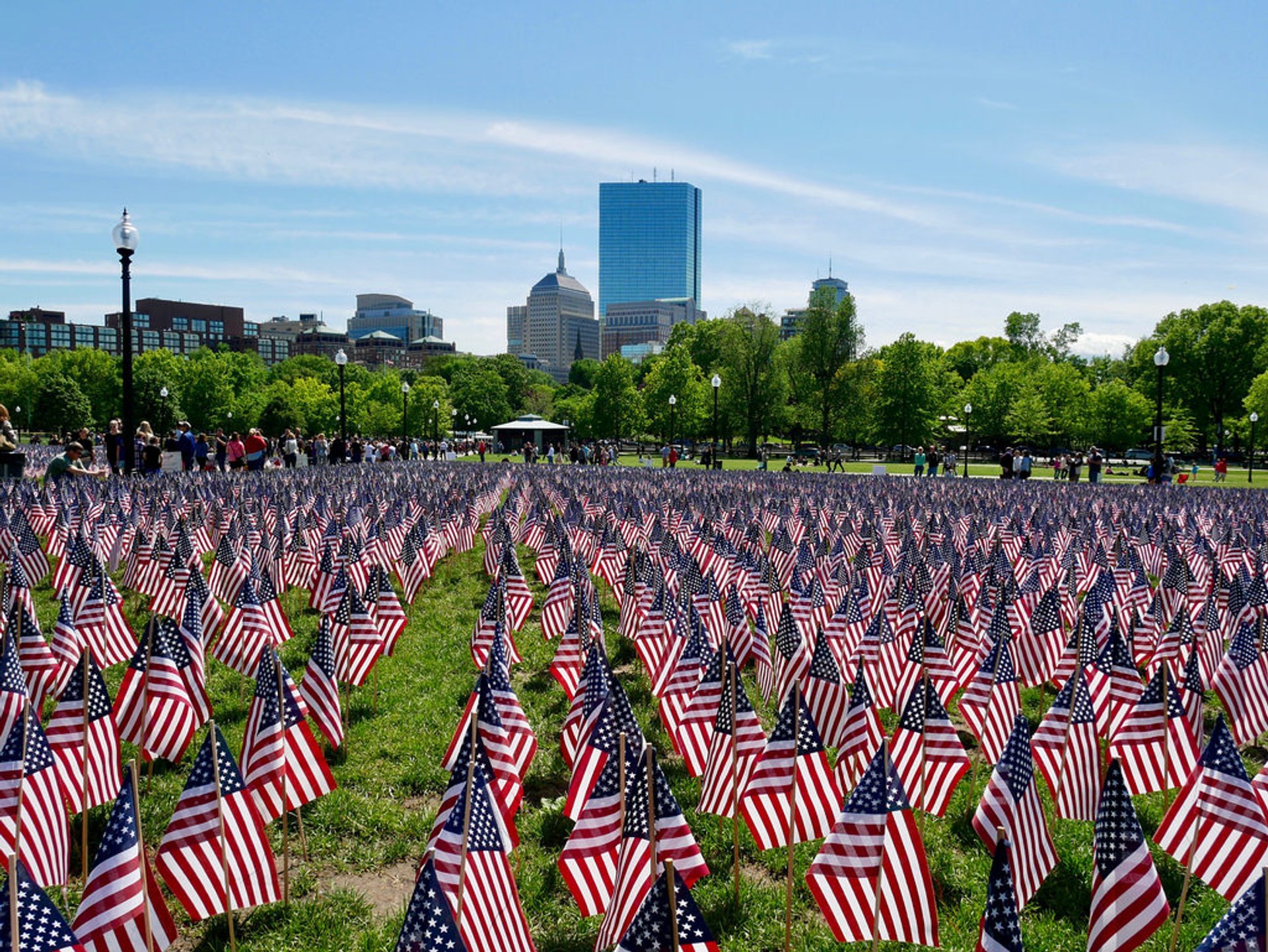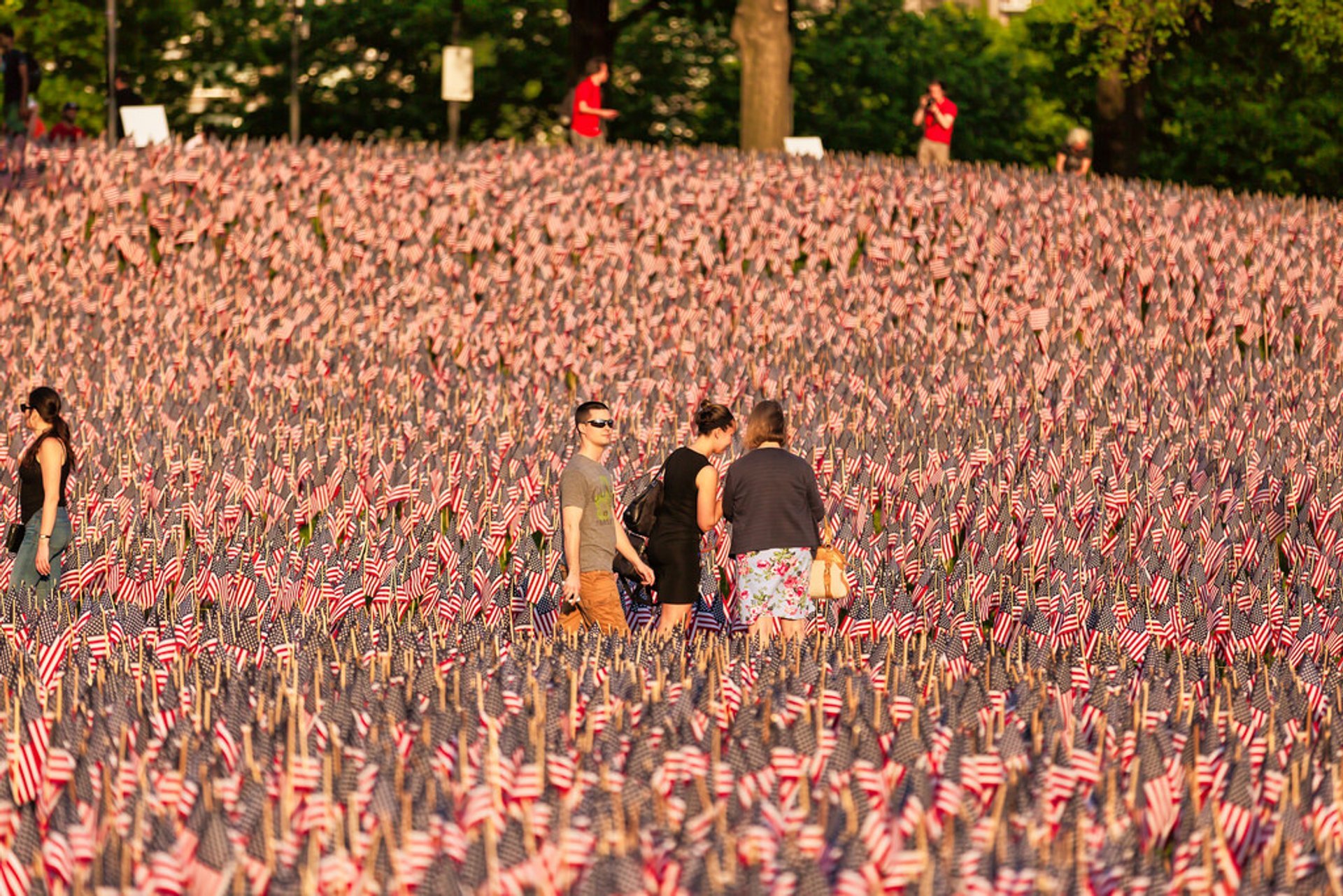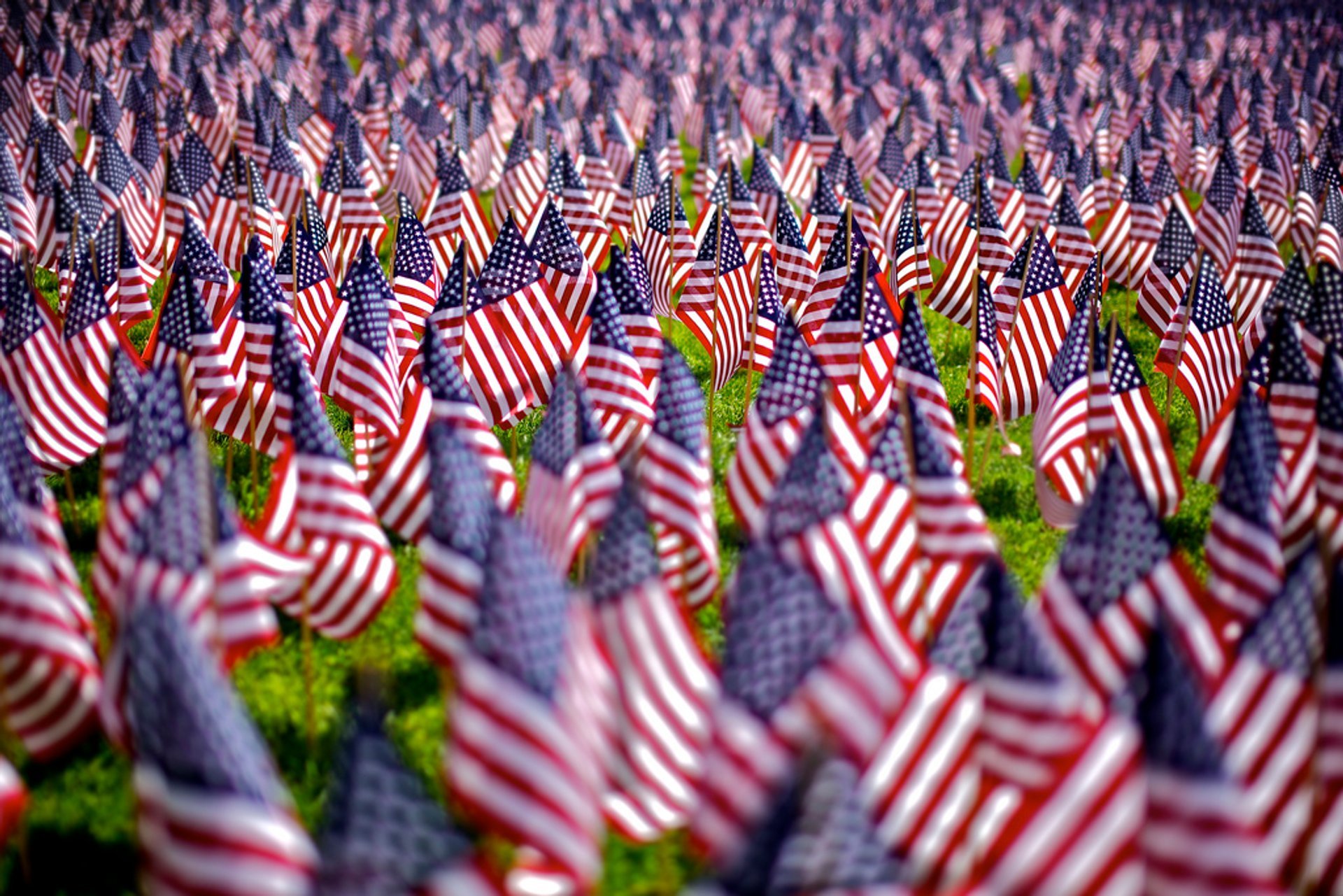 Other special services are held at the Veterans Memorial Park in the Back Bay Fens in Boston's Fenway neighborhood. Memorial Day parades can be observed in Newton, Cambridge, Medford, and Watertown, with veterans and local officials honoring fallen service members. A cannon salute takes place at 9:30 a.m. on Monday in Cambridge.
The annual Boston Calling Music Festival is always held during the Memorial Day weekend. A 3-day event dedicated to indie and pop rock music takes place at the Harvard Athletic Complex in Allston. The lineups included artists like Twenty One Pilots, Travis Scott, Tame Impala, Odesza, Janelle Monáe, Brandi Carlile, Guster, Pile, and Sidney Gish. Overall there are more than 55 musical acts and plenty of comedy and entertainment on top of that.
Boston's Run To Remember is an annual half marathon race held on the Memorial Day by The Boston Police Department and Boston Police Runner's Club. The race honors Law Enforcement Officers who gave their lives in the line of duty. It goes through downtown Boston with plenty of historic landmarks on its course.
Memorial Day weekend also means free admissions at the Museum of Fine Arts Boston and the Institute of Contemporary Art. Boston Harbor provides a free ferry to visit harbor islands. For example, visit Georges Island to see the Fort Warren dating back to the Civil War.
Find hotels and airbnbs near Memorial Day Weekend (Map)
Memorial Day Weekend Featured in