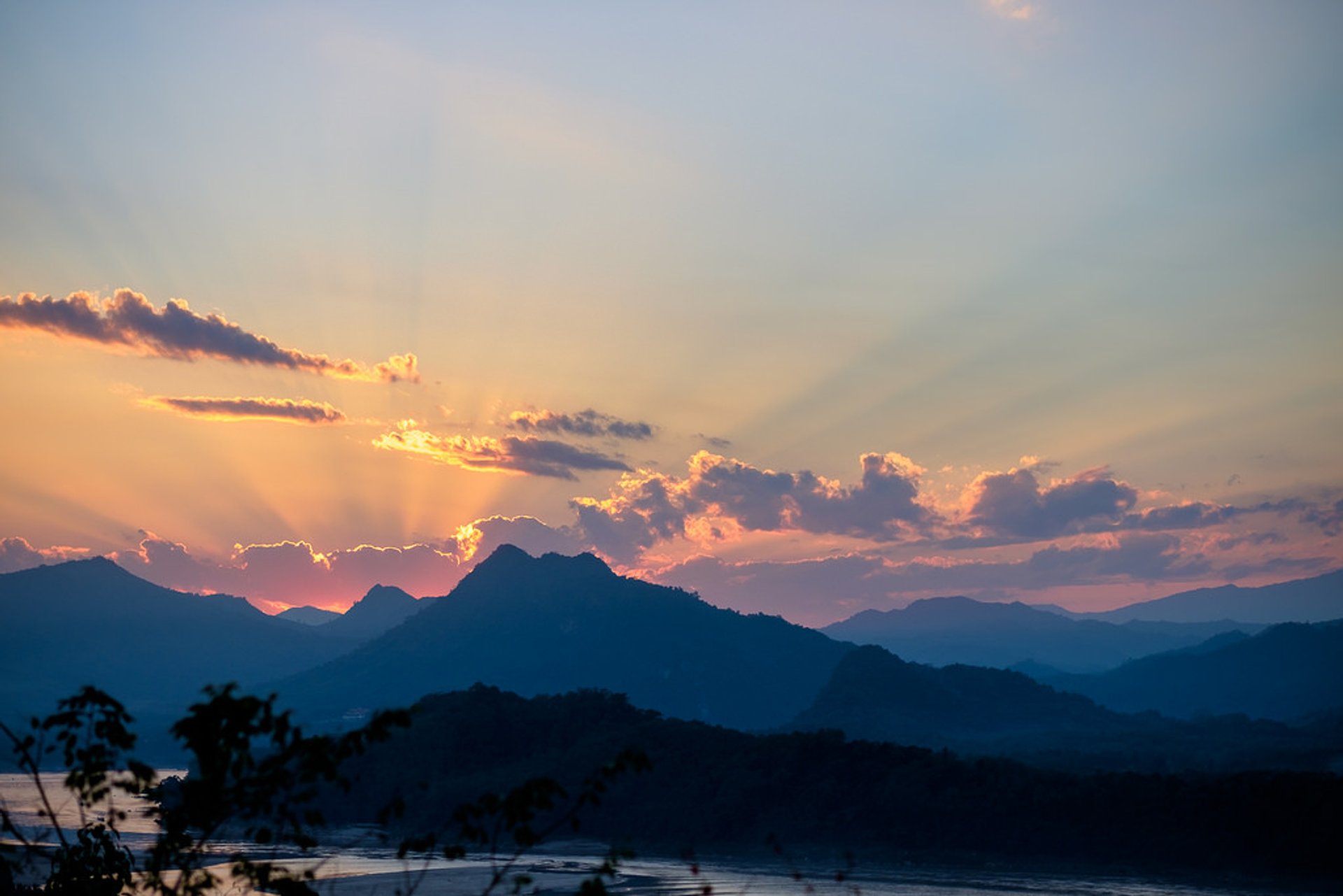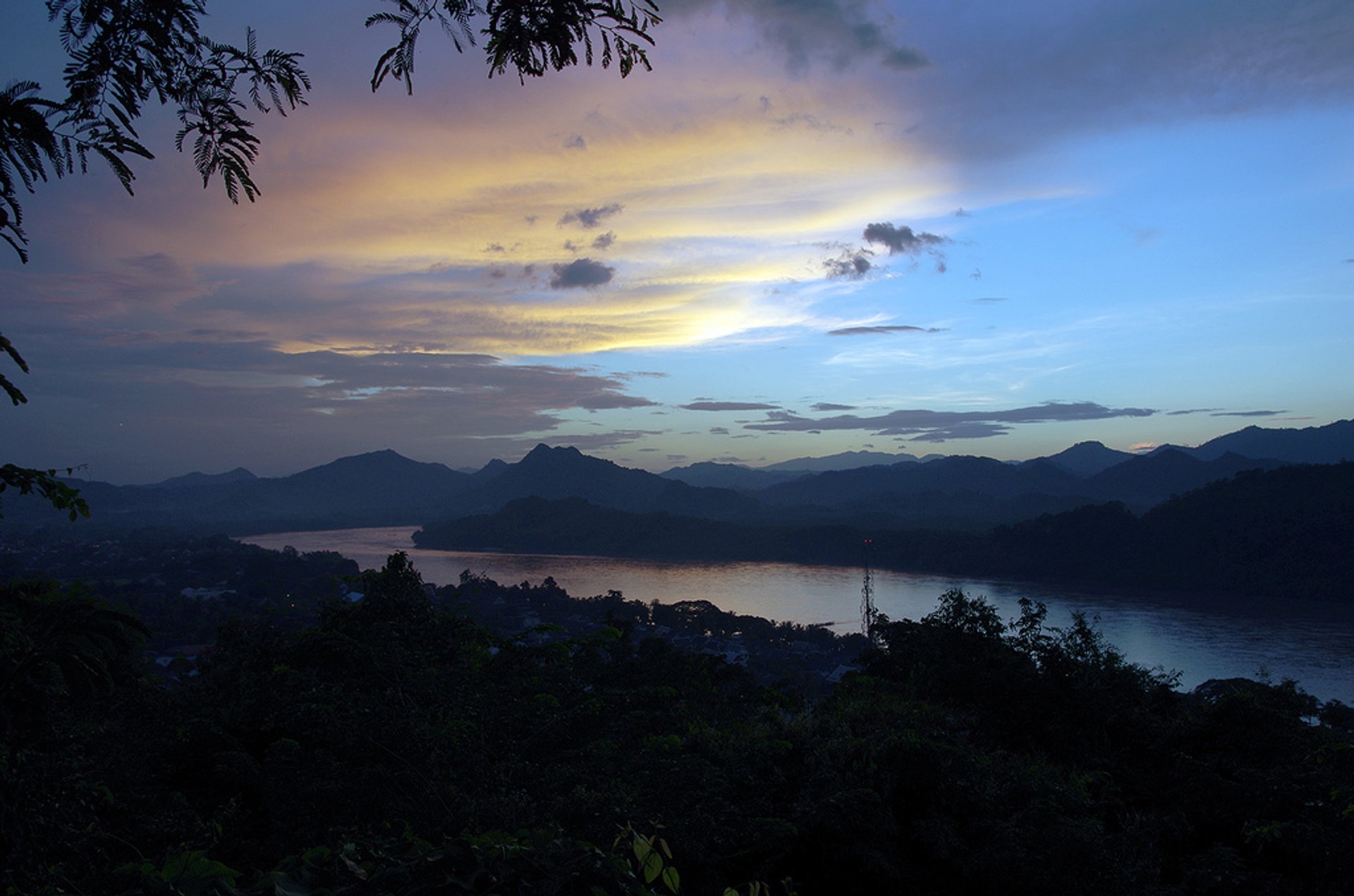 Luang Prabang is one of the key spots in Laos, as it holds many activities and events throughout the year. But if you want to have a laid-back evening and enjoy the most stunning view of the city, you have to climb Phou Si Hill. The hill is located in the middle of the city between two rivers. It is only 100 meters high, so there is not much difficulty to reach its peak.
There are two stairways which wind among green trees and places of interest on the hill. One has 328 steps and it passes by one active and one abandoned temple. Another has 355 steps and features some more interesting stops, like a small cave temple Wat Tham Phousi—a display of golden coloured Buddha images in different mudras. The best recommendation is to take one road up and another one down the hill. On top of Phou Si, there is a golden pagoda Wat Chomsi with a large seated Buddha surrounded by smaller ones.
Nevertheless, the Hill is more popular for its gorgeous view that opens from the top. One can see the city, flowing rivers, and even the countryside of Luang Prabang. The clearest and the most magnificent view can usually be seen during sunset in the dry period.
Find hotels and airbnbs near Sunset at Mount Phou Si (Map)