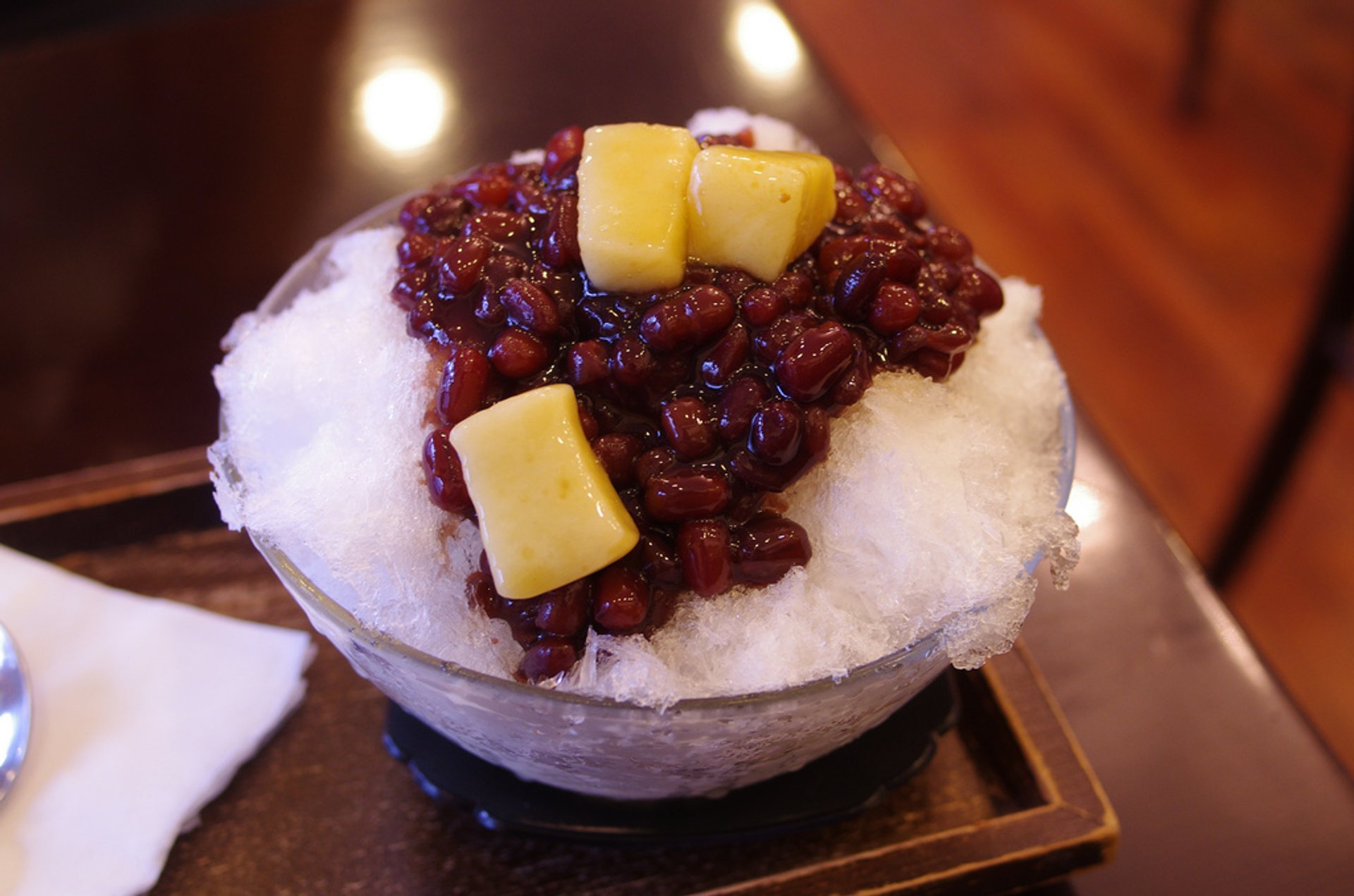 The name of Korean favourite ice dessert is Patbingsu, or simply Bingsu. As usual, it comes in a range of varieties, but the one made of shaved ice and sweet red bean topping is an icon and a must. It may also have some rice cakes in it.
In fact, red beans accompany almost every dessert in Korea. The topping is so lovable due to its perfect level of sweetness, it's neither too little, nor too much sweet.
Other varieties may include berries, fruit, various crisps, and other goodies.
The ice dessert is invaluable in hot season, but don't make haste, cause it's icy after all, remember? So it's better to enjoy it slowly for the sake of your healthy throat.