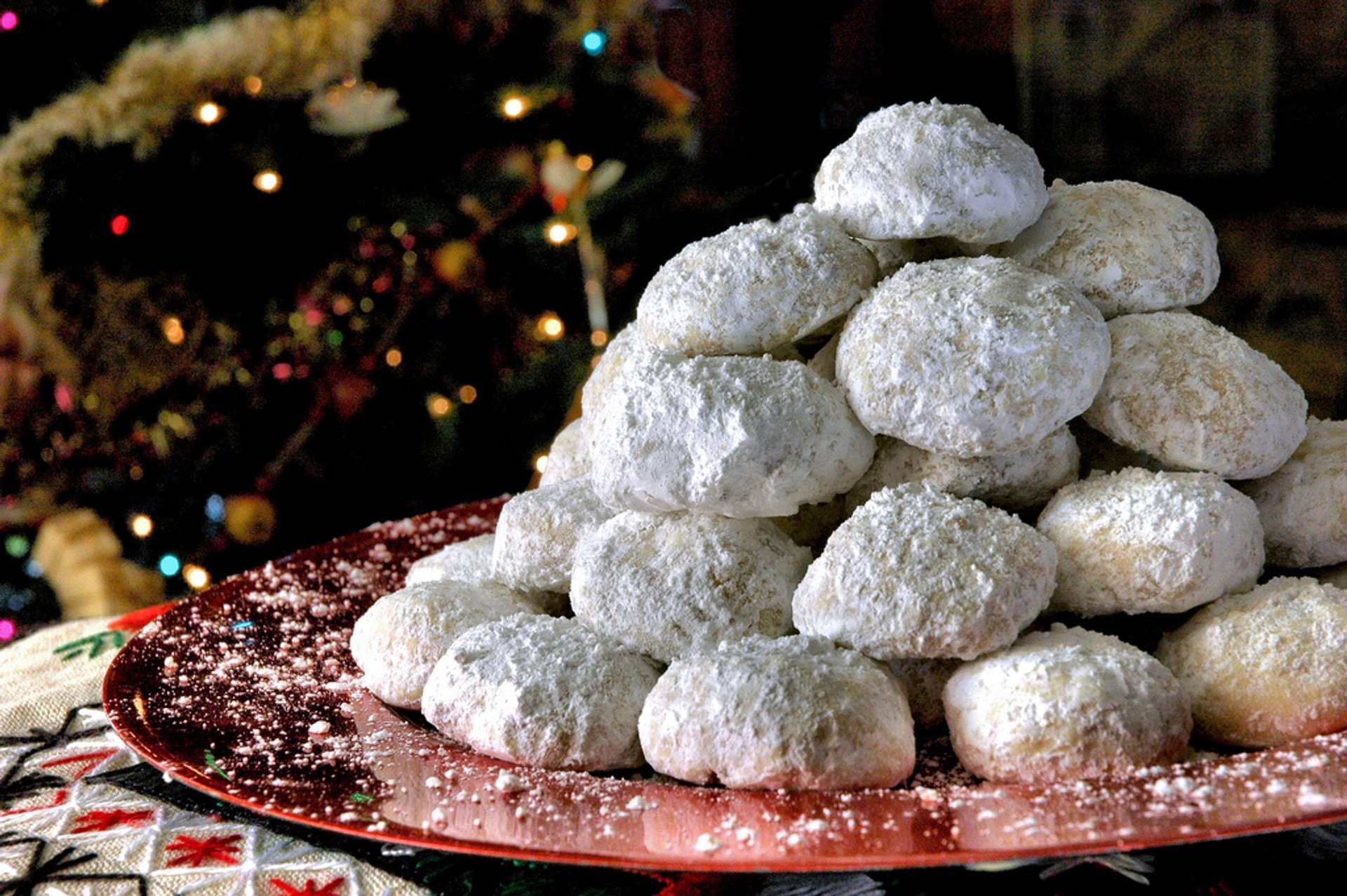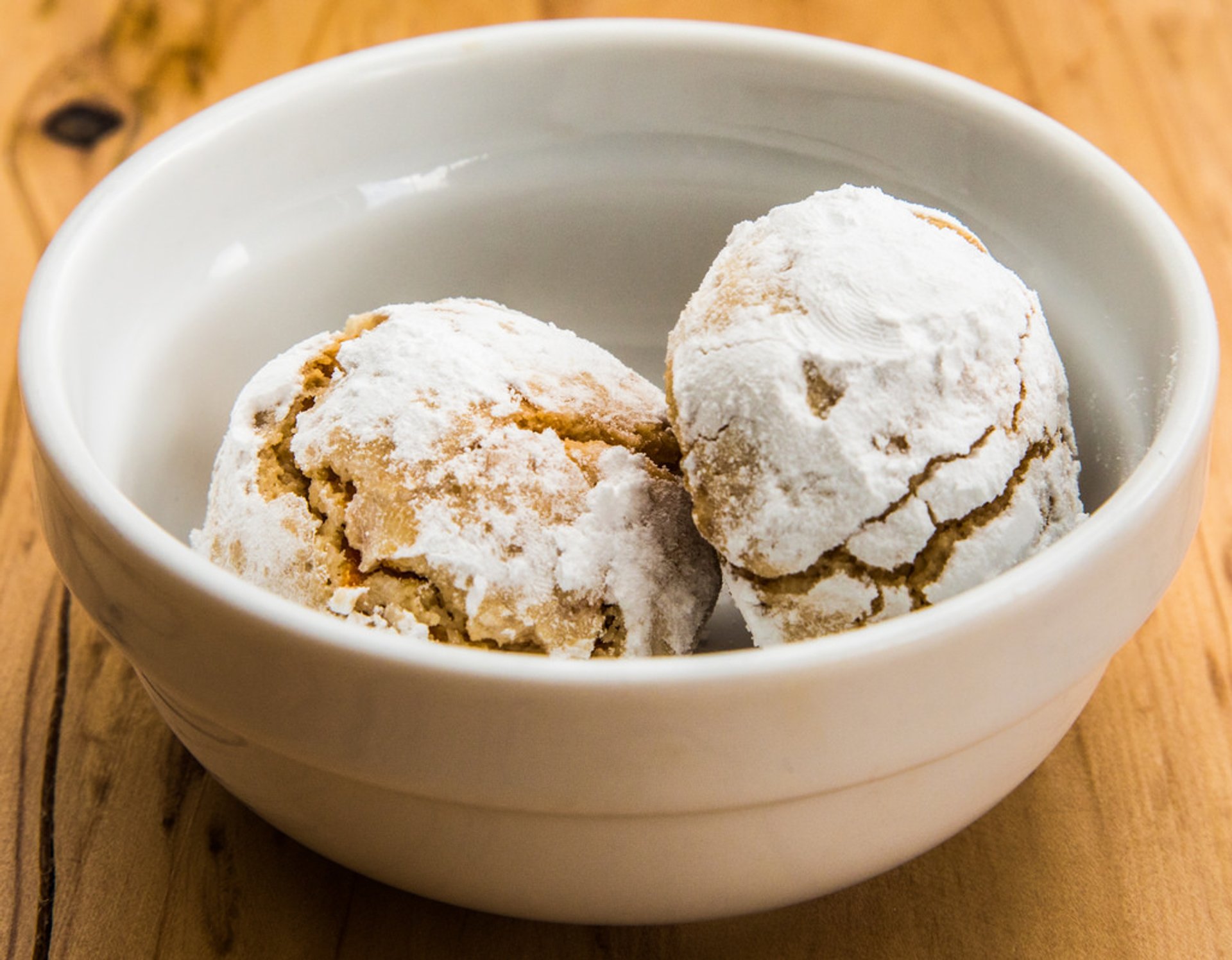 Kourampiedes (Kourabiethes)—Greek Christmas Butter Cookies
Featured in
Kourabiethes cookies, or κουραμπιέδες, are traditional Christmas sweets in Greece. To cook them one needs some flour, butter, and sugar. Small cookie balls with toasted almonds, walnuts, and hazelnuts are finally topped with powdered sugar. When you eat them, they literally melt in your mouth.
A long time ago, kourabiethes cookies were a big luxury. Such ingredients as butter and sugar were extremely expensive, which is why not a lot of people could afford to enjoy this treat. Fortunately, things are different nowadays.
The best time to try these amazing sweets is during Christmas holidays, that begins on Saint Nicholas Day (December 6) and continues through to the Epiphany (January 6).
Kourampiedes (Kourabiethes)—Greek Christmas Butter Cookies
Featured in