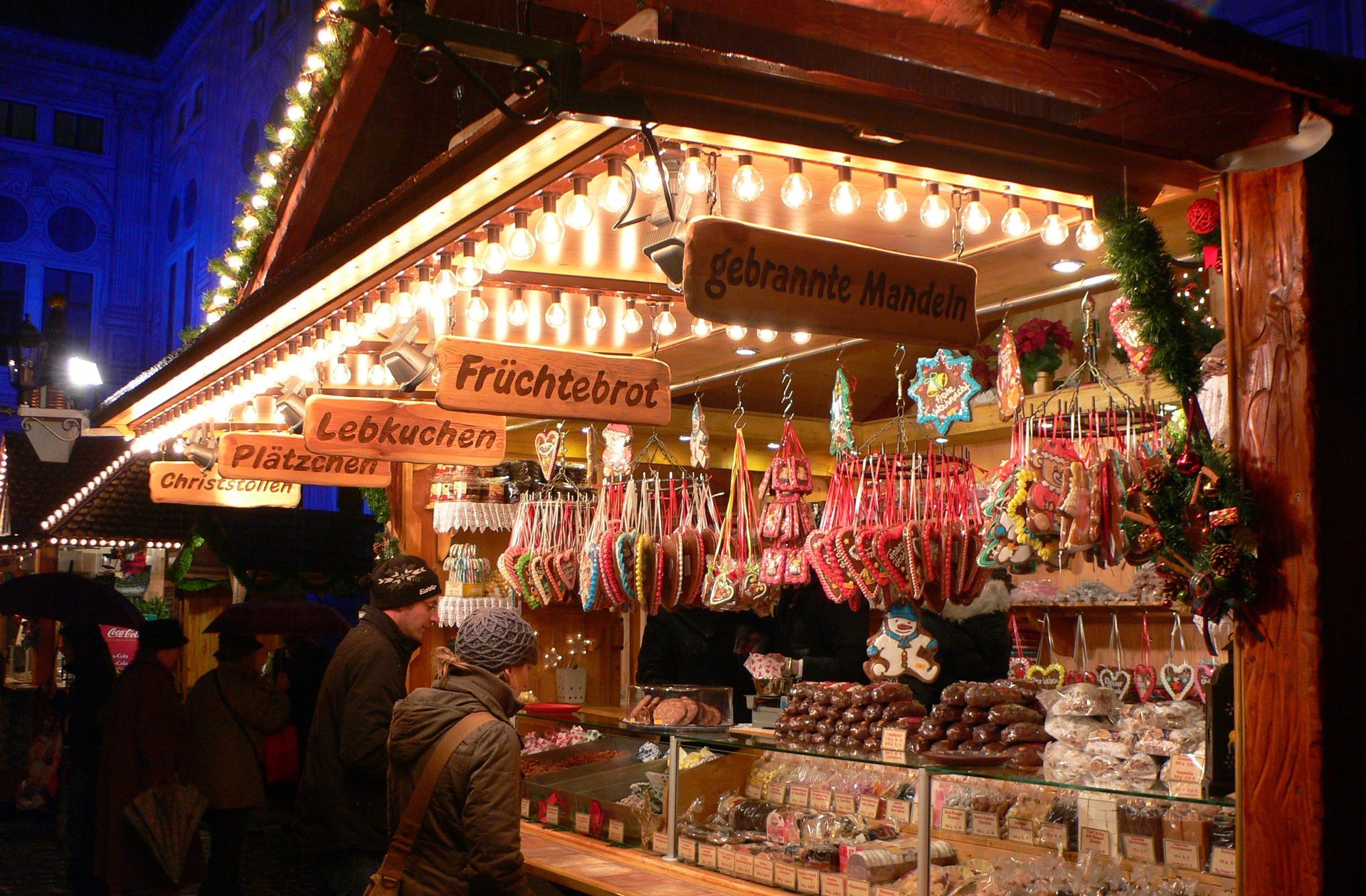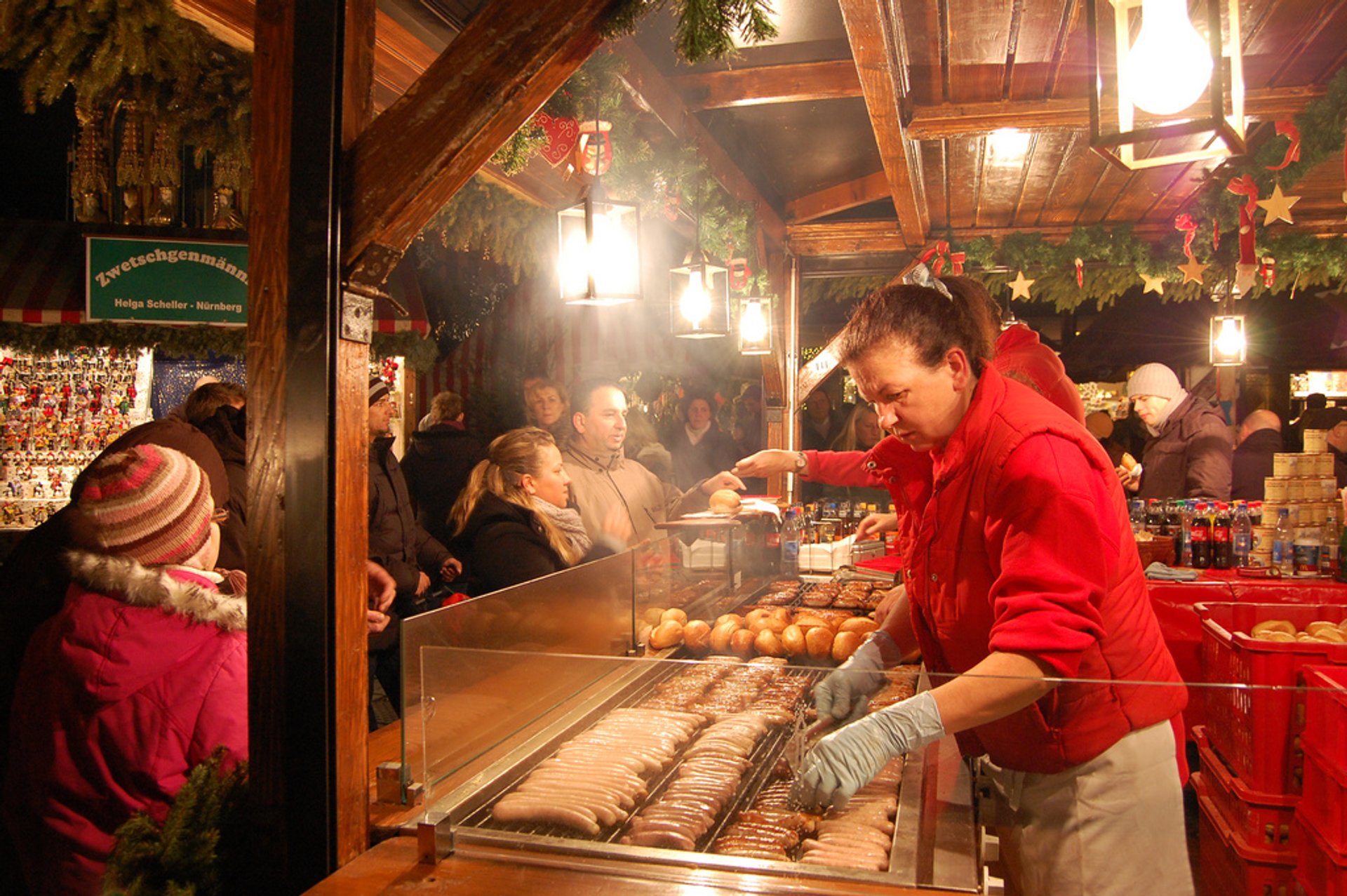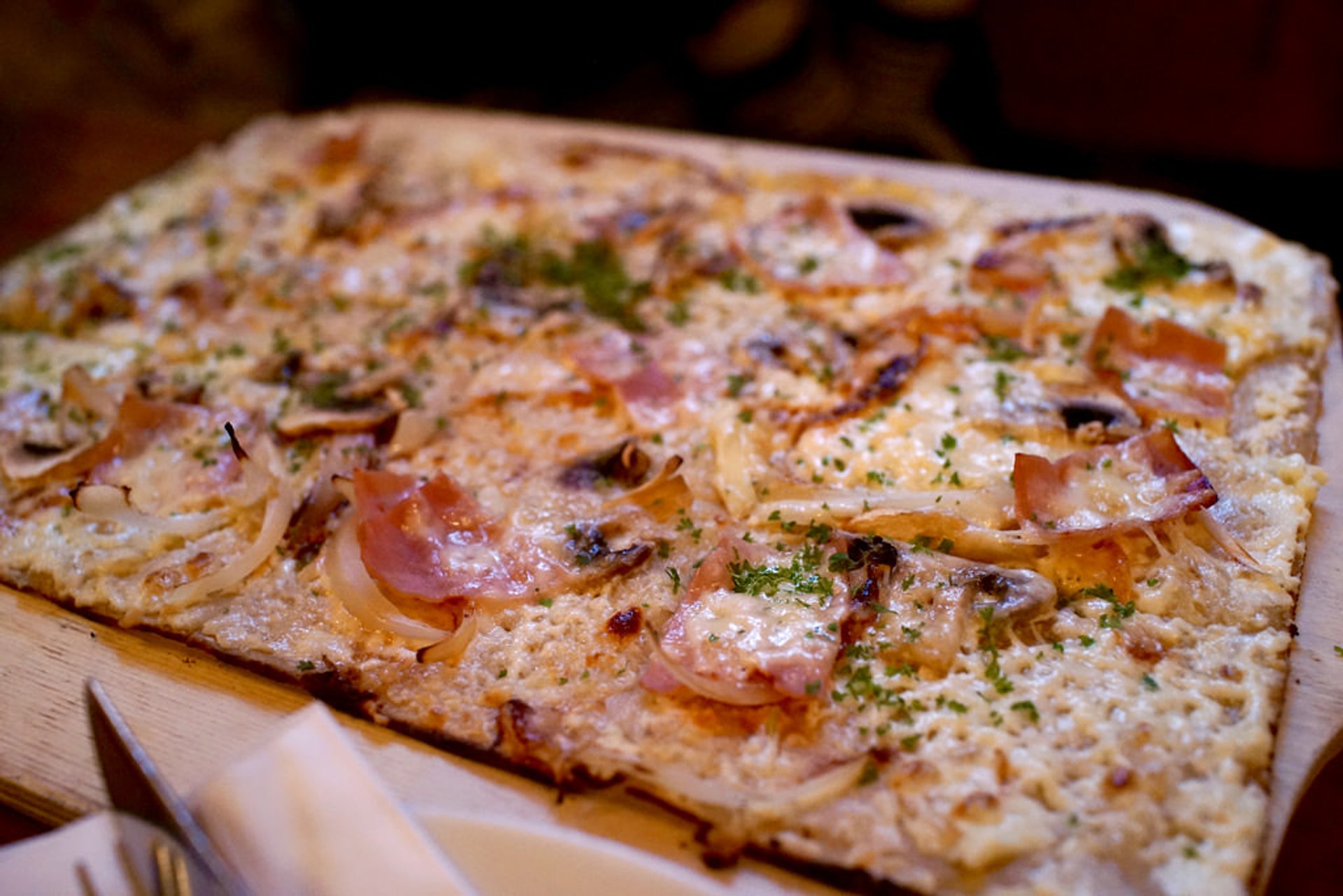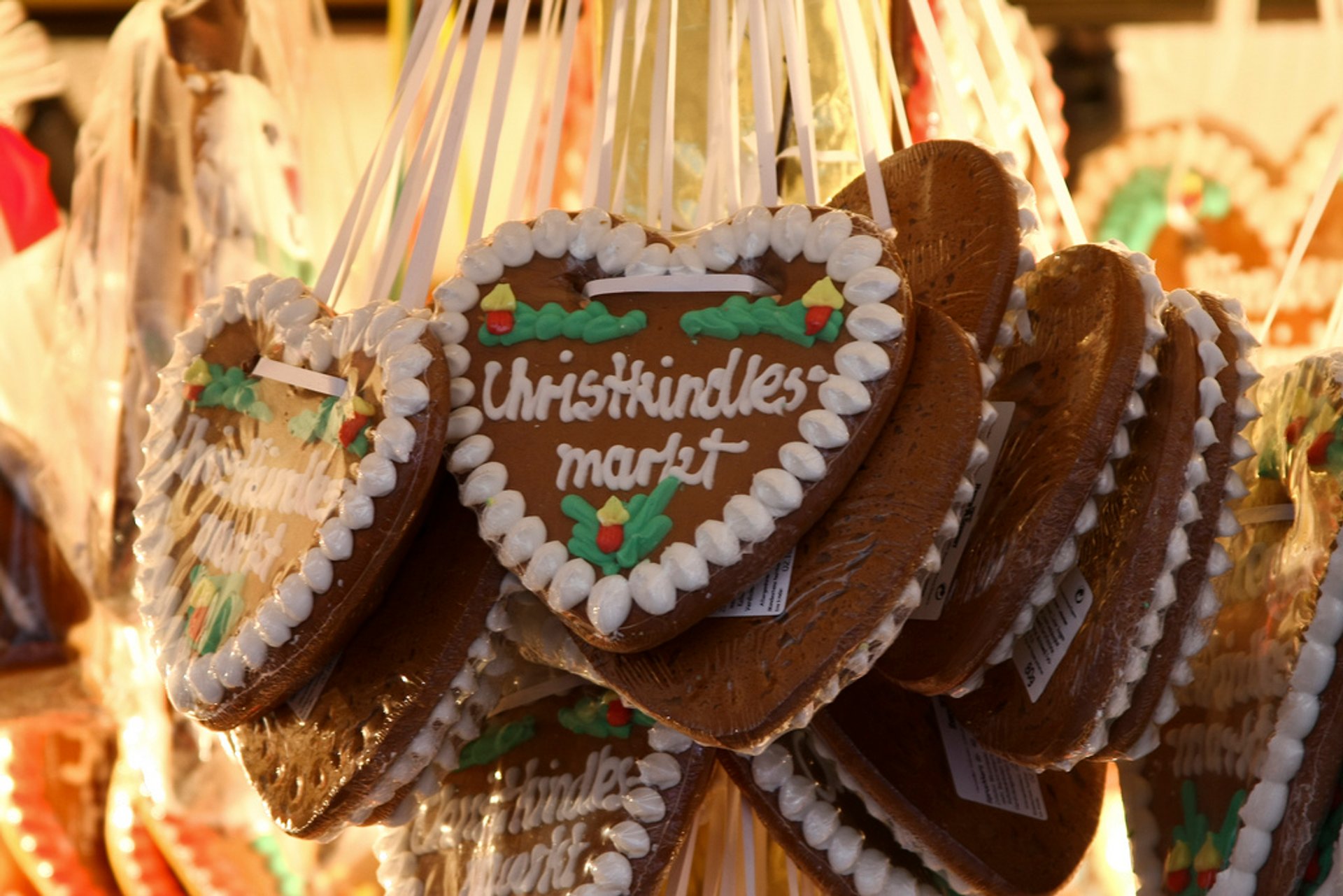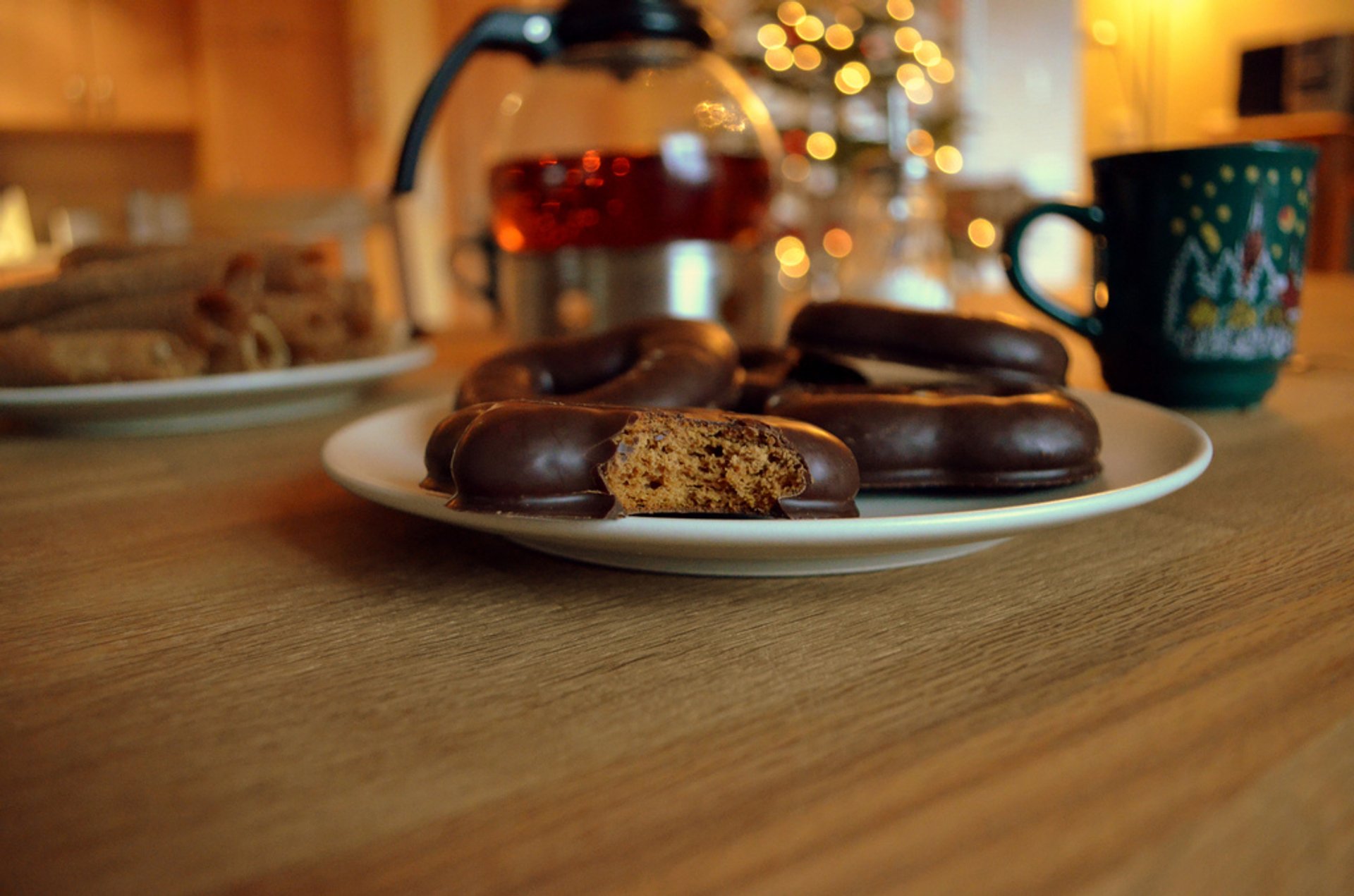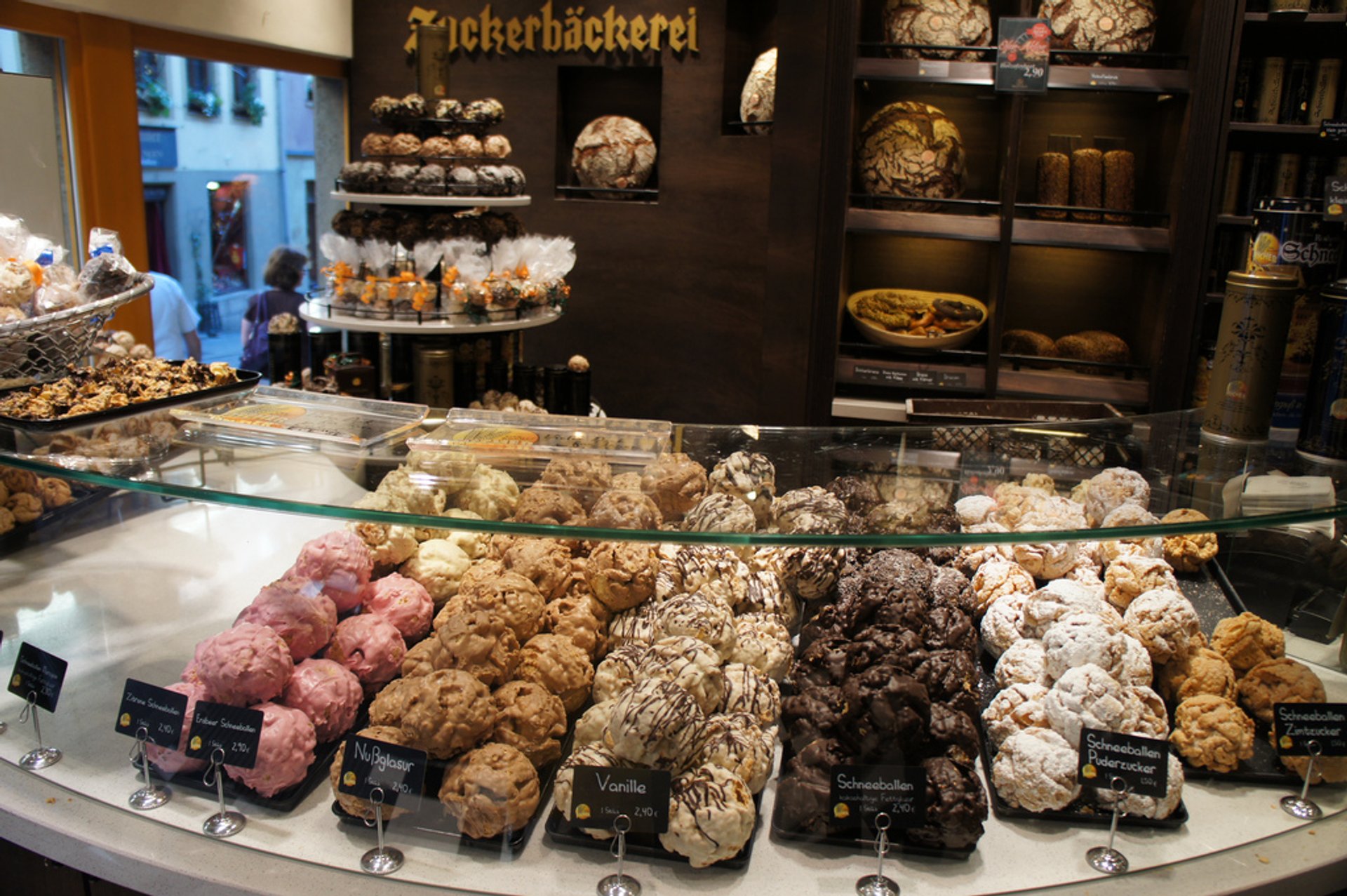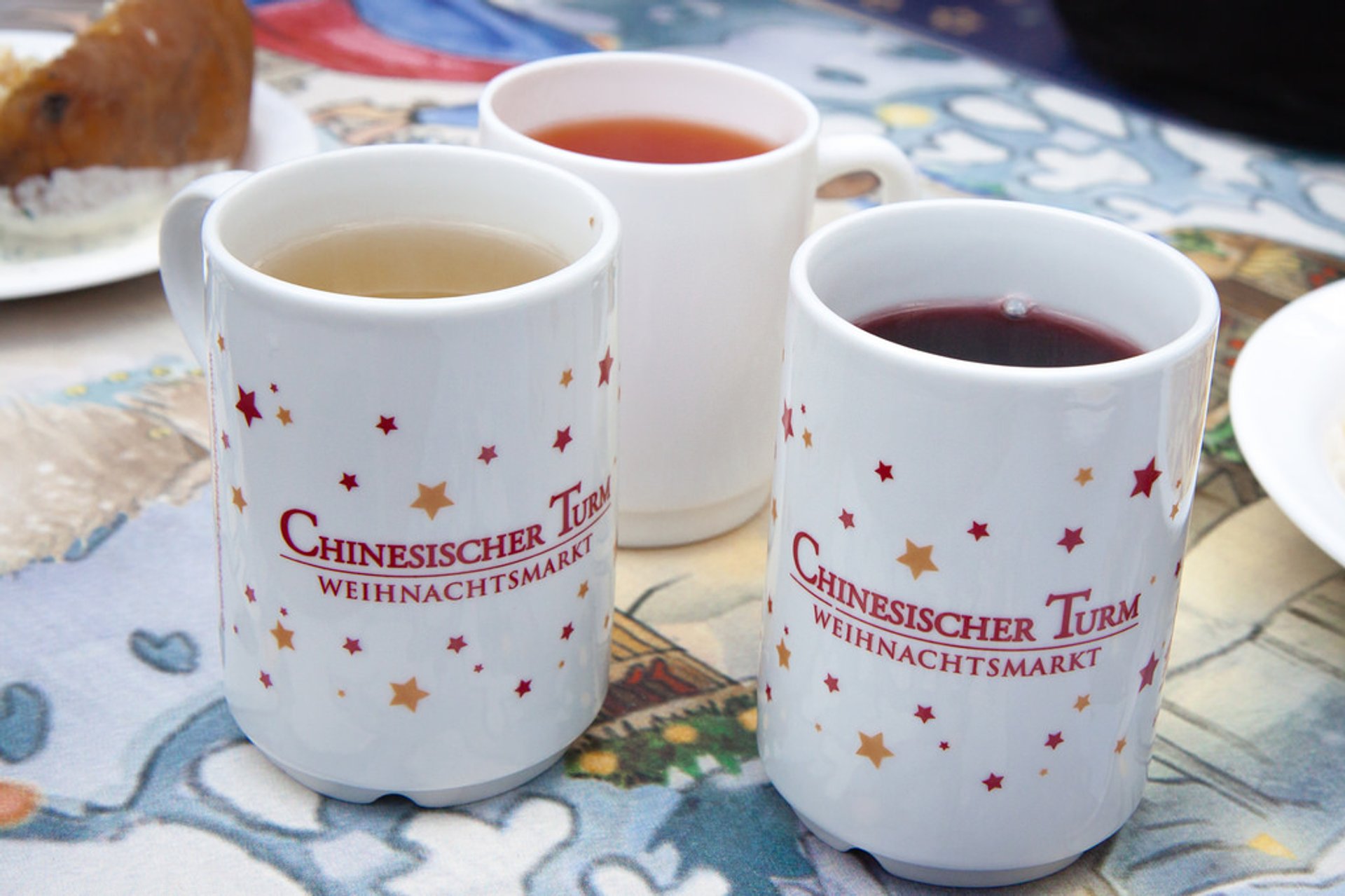 If you have planned to spend your Christmas holidays in Bavaria, one thing you definitely can't omit is a trip to a Christmas market. Maybe the best thing about these markets is the food. Every city and town have something unique to show and you might fall in love with the different flavours. Nuremberg Bratwurst especially is a must try dish if this city is on your list. Its traditional recipe has a history of over 700 years!
One more tasty Christmas flavour, which can be found all over Germany, is Flammkuchen. It's a pizza-like bread baked in a stone oven. It is usually served with lots of various toppings, crème fraîche, and onions.
Lebkuchen is a traditional gingerbread with honey, spices, and nuts. Giant Lebkuchen hearts are an especially sought after treasure at Christmas markets. You can also find lots of handmade Lebkuchen. People make various shapes with them like hearts, horses, angels, or bells. Visit the city of Passau during Christmas and try chocolate with gold. Yes, with real gold! The most luxurious chocolates in Germany are gold-capped Pralines. This is a handmade chocolate covered with an edible 23-carat golden leaf.
Schneeballs can be found at one of Bavaria's most picturesque Christmas markets in Rothenburg ob der Tauber. These are famous sweet treats called so because they look like real snowballs. They are made of shortcrust pastry strips, fried and covered with sugar icing. The traditional flavours are typically cinnamon and vanilla, but you'll also find some new varieties like chocolate with nuts or filled with marzipan.
It is hard to imagine a cold winter evening walk without a fragrant warming Gluhwein. This is a hot mulled wine made with spices like cinamon and cloves. You can also try a Glühwein mit Schuss—the same drink but with a shot of brandy. There are also other tasty drinks like Eierpunsch, an eggnog, or a Kinderpunsch, a hot, spicy non-alcoholic punch. Feuerzangenbowle is a modern Christmas tradition throughout Germany. This drink is very popular among young people especially. This drink will keep you warm for sure! It consists of hot mulled wine, rum, and open flames. Christmas markets offer lots of fun for everyone, and market food and drinks make these visits more comfortable, tasty, and warming.
Find hotels and airbnbs near Christmas Market Foods (Map)