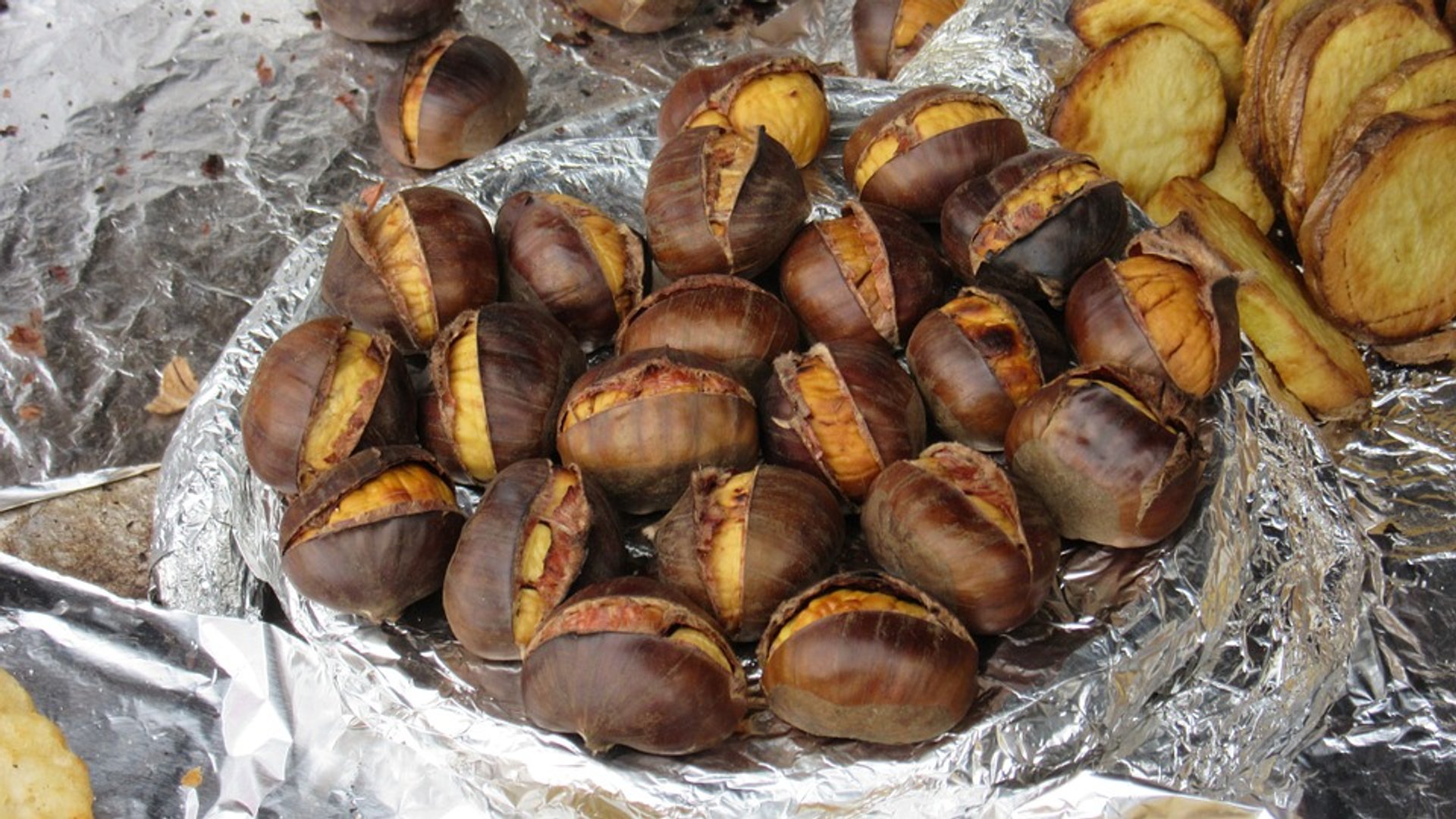 What is the difference between sweet chestnuts and horse chestnuts? The shell of the sweet chestnut is densely covered with small needles that almost resemble a hedgehog's. Each such box contains several small nuts with pointed tips. Sweet chestnuts taste like nuts. But after cooking, the taste is more like a potato.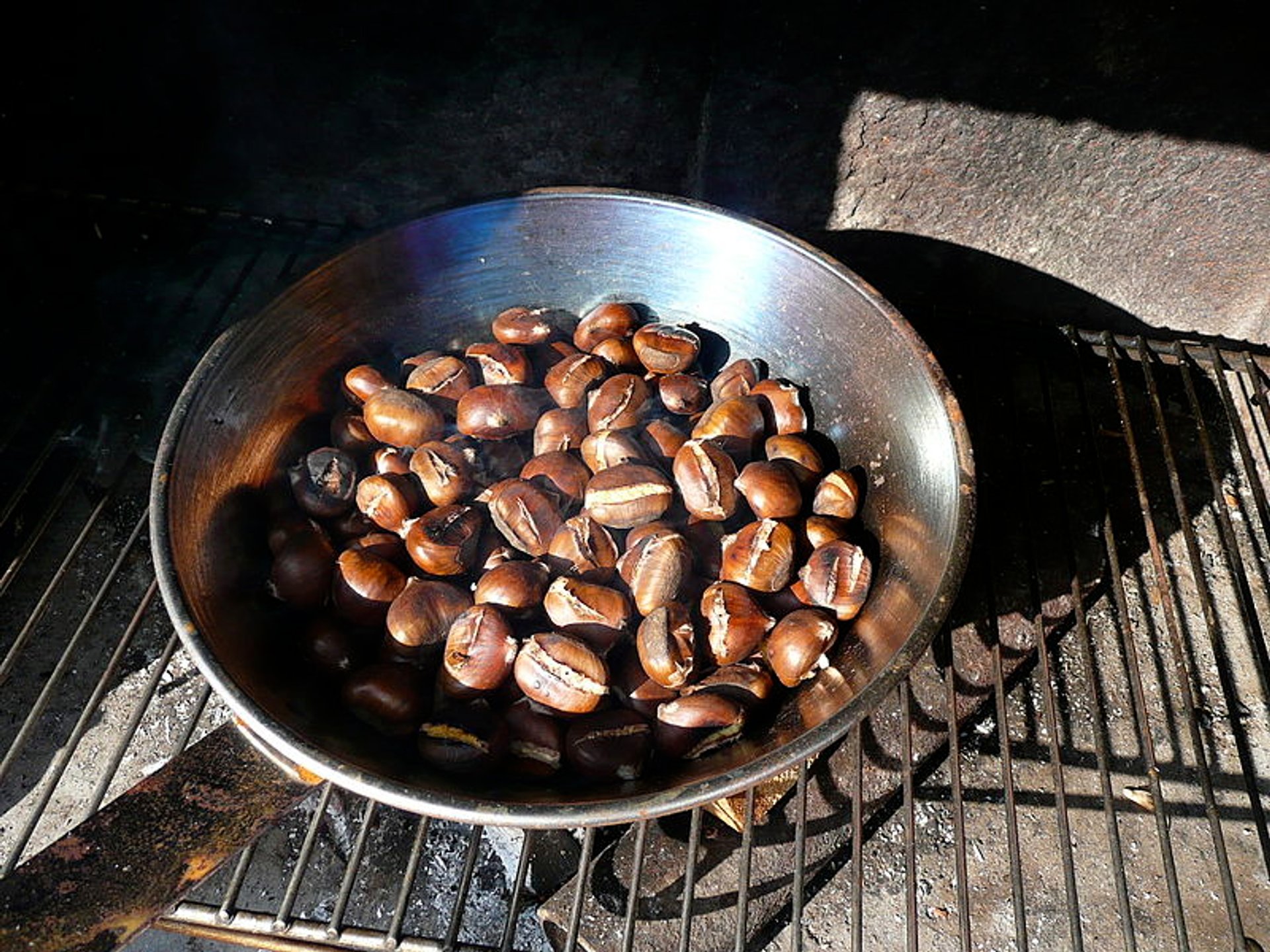 The fruits of the sweet chestnut are delicious and are used to make biscuits, salads, soups, snacks, and even ground into a nutritious flour.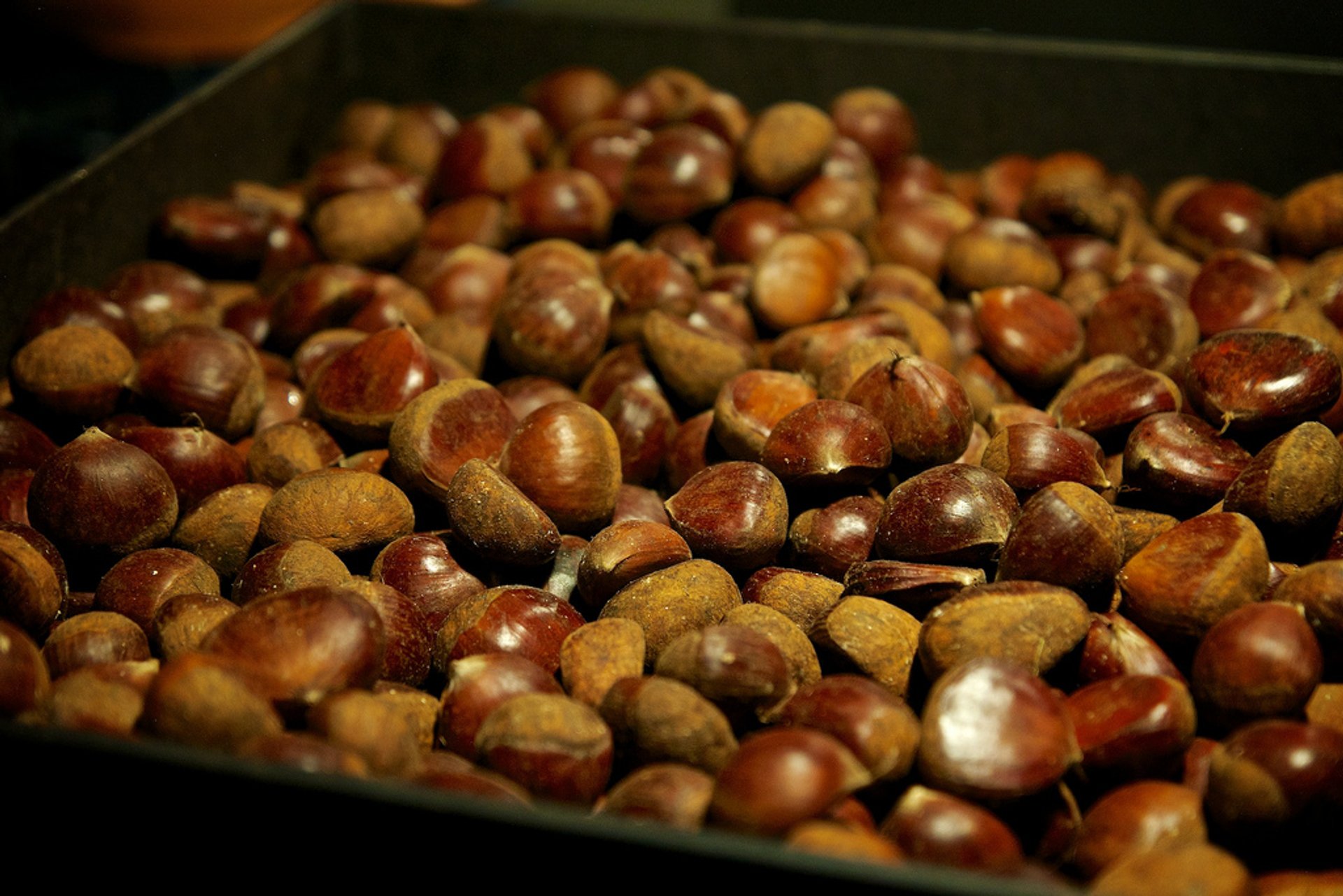 Usually, chestnut trees start dropping the nuts in October until early winter. It's also a popular Christmas treat, so you can find them being sold in the streets during this time of the year.
Sweet Chestnut Season Featured in