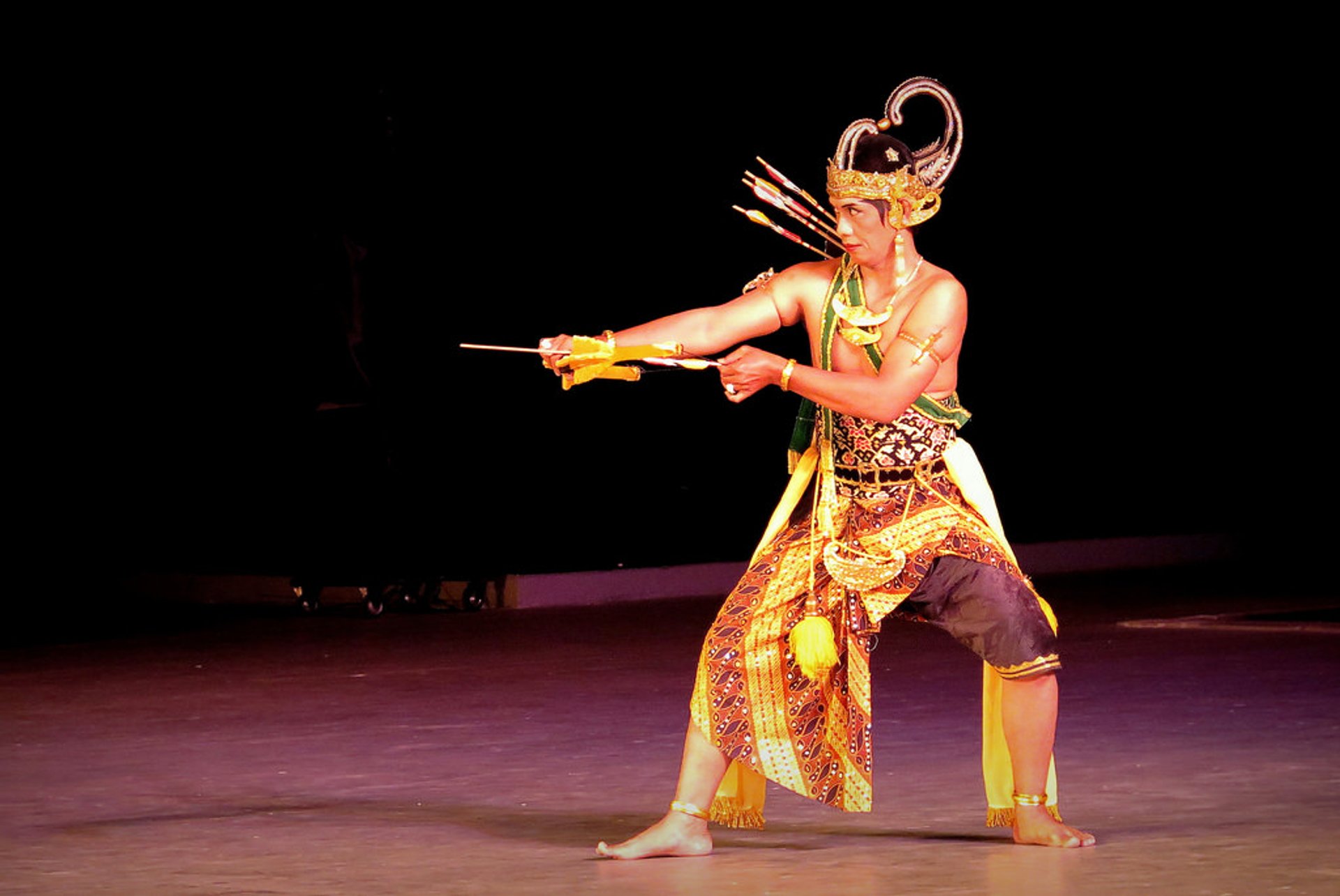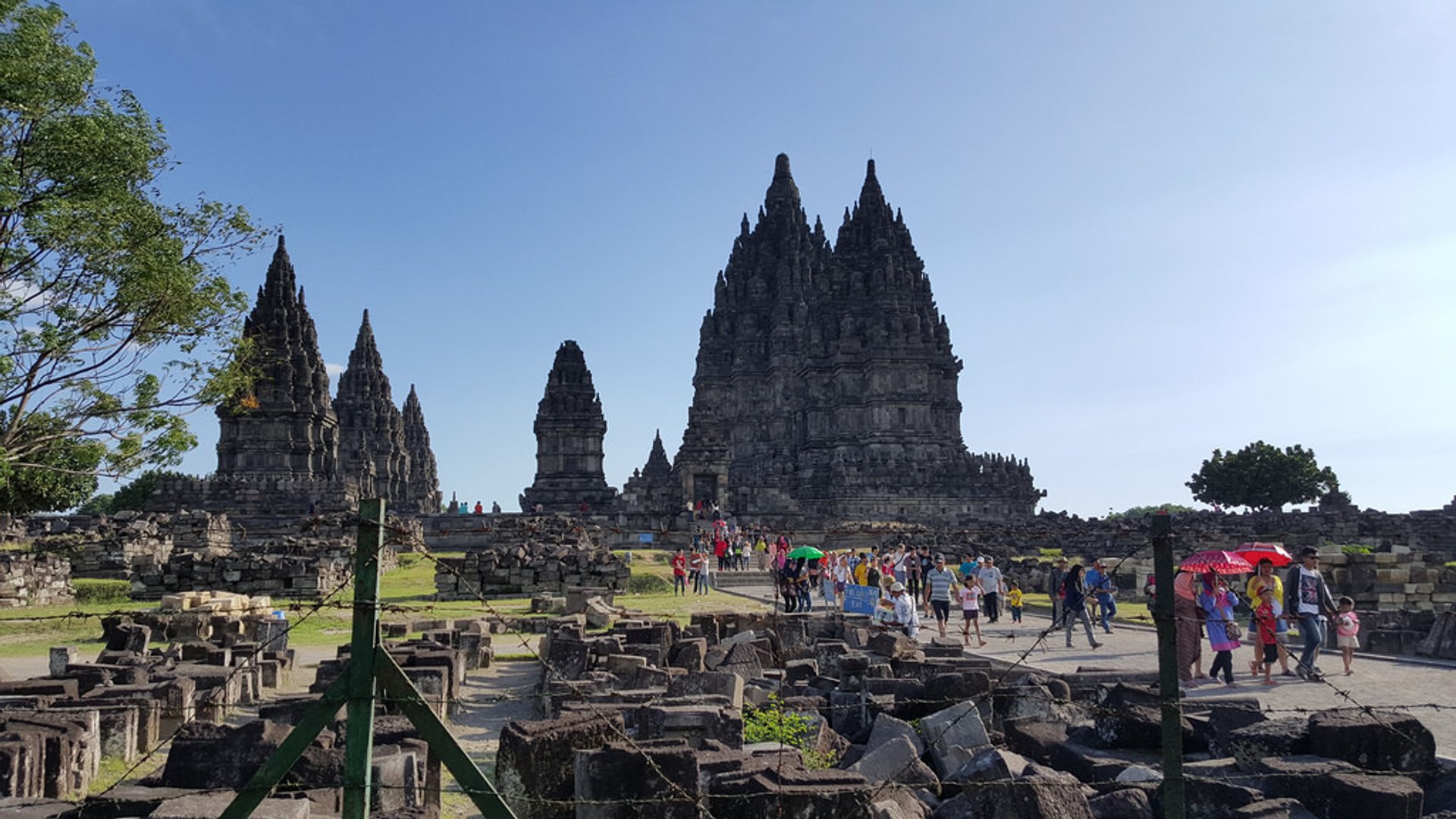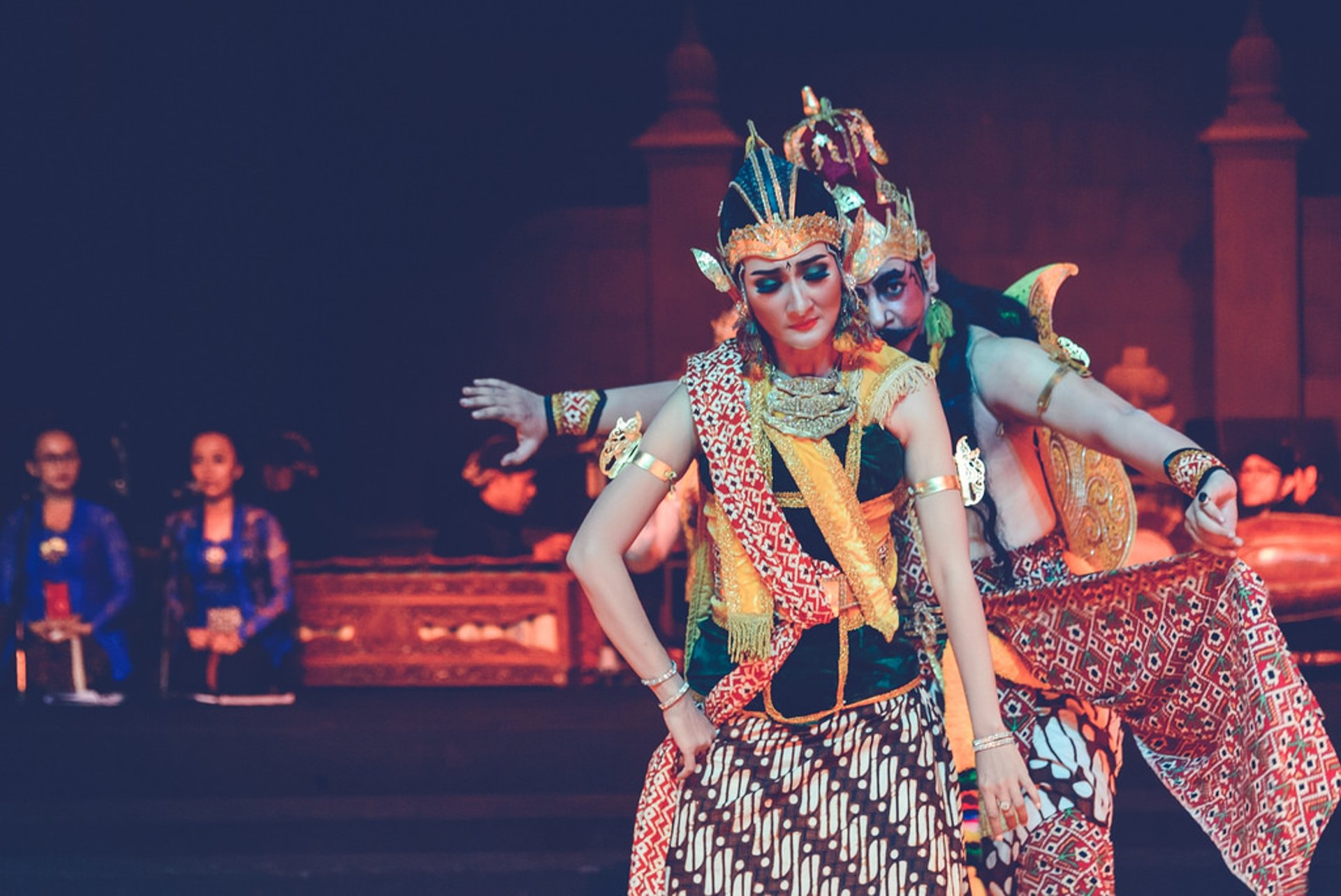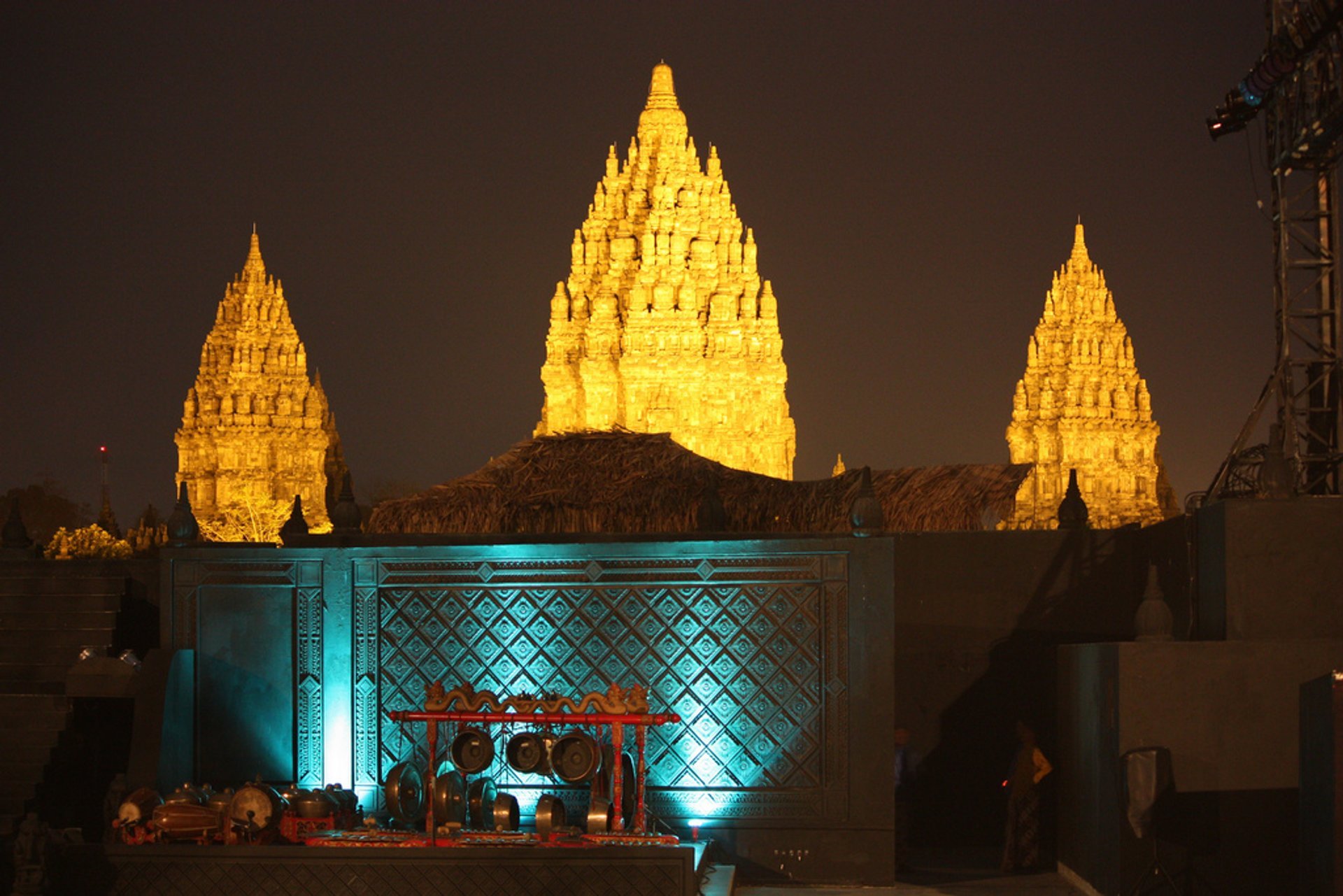 Prambanan is the 9th-century Hindu temple located 17 km from Yogyakarta in Central Java. The temple is dedicated to the Trimurti, the Creator (Brahma), the Preserver (Vishnu) and the Transformer (Shiva). A UNESCO World Heritage Site, the temple is one of the biggest in Southeast Asia. The central building is 47 m high, and it is surrounded by smaller pointed structures.
In the 9th century, the Sailendra Dynasty, which ruled this area, started to lose power, and the new Sanjaya Dynasty emerged. Prambanan construction symbolized the rise of the new rulers.
The best time of the day to visit the temple is sunset. You can watch the sun disappearing between the three largest temples of the complex from the top of one of the eastern structures. A silhouette against the backdrop of the orange sky will make a beautiful picture on a clear day.
During the dry season, from May to October, you can also watch the Ramayana Ballet in the outdoor theatre with illuminated temples. The ancient Ramayana ballet is performed in Javanese Wayang Wong tradition. The performance combines traditional Buddhist plot with Javanese dance, drama, and music, and is recognised as the largest Ramayana dance in the world.
Find hotels and airbnbs near Ramayana Ballet at Prambanan (Map)