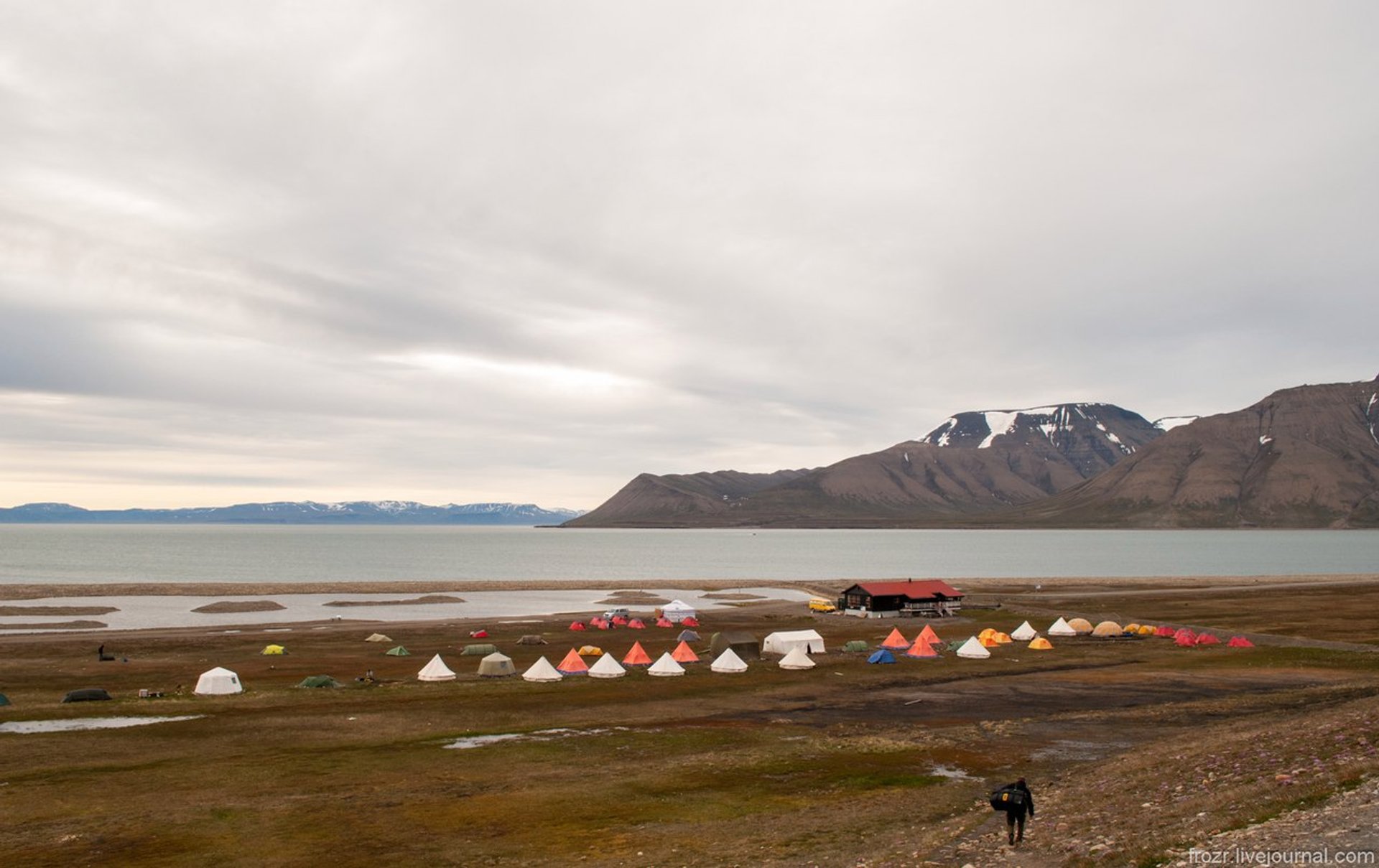 There are many rules for pitching tents or making fires in Svalbard with the main condition being that plants should not be damaged and that your site must be completely cleared when you depart. Bonfires should be lit by the water and on the ground without any grass. Tents must be pitched 100 or more meters away from protected private cultural heritage cabins and sites. If you are aiming to camp in Svalbard, you are required to prepare yourself properly for protection from polar bears—suitable deterrents and firearms should be accessible quickly in the camp.
In Svalbard, there are also equipped campsites available near the shore on high beach crests. These tents are located four km from the Longyearbyen airport. You can even find Arctic terns breeding between the coastal lagoons next to the campsite. There is also an opportunity to see polar foxes and reindeer there.
The camping season is June to August. It's not only the closest option to nature but also the cheapest form of accommodation. Just mind that due to the time it takes for snow to melt, early summer can be a bit wet.
In other seasons Longyearbyen camping doesn't operate. Spring is too cold to enjoy camping (-25 °C). May is also wet. And polar winter means 24 hours of darkness each day, and hungry invisible polar bears.
Find hotels and airbnbs near Longyearbyen Camping (Map)