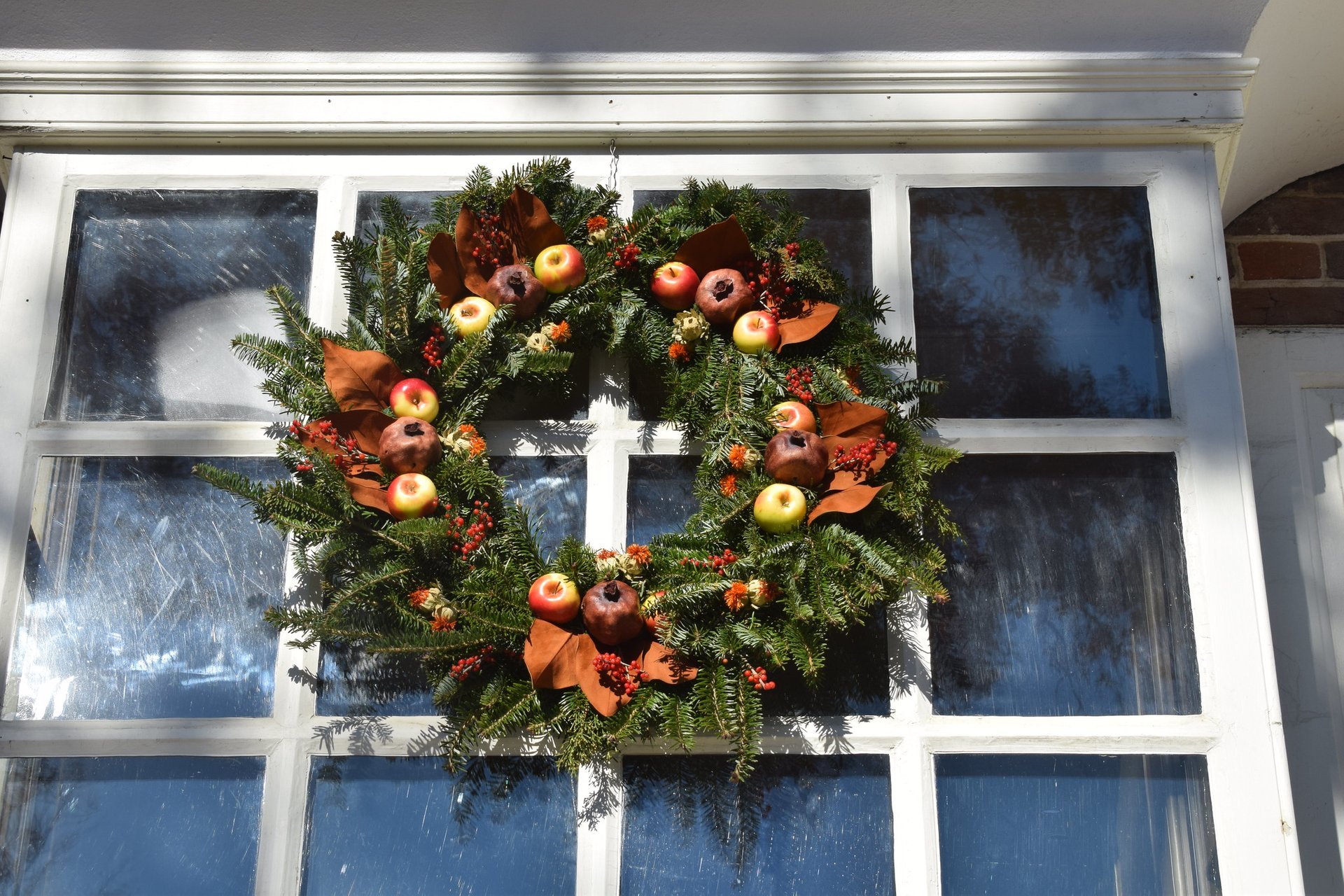 Colonial Williamsburg's Christmas Decorations
See accommodations nearby
Christmas markets are an old tradition in Virginia. With thousands of visitors, it's also a great chance for artists and craftsmen from all over Southeast to show and sell their work. Go and find your unique gift or a one-of-a-kind piece of art at Virginia's best Christmas fairs that combine fine arts, family fun, and holiday spirit.
Virginia Beach Christmas Market at Virginia Beach Convention Center (November 25–27, 2022)
For more than 40 years the Virginia Beach Christmas Market has been a favorite holiday event in Virginia Beach. Held at the Virginia Beach Convention Center, the Virginia Beach Christmas Market features more than 200 stalls where artisans and crafters from more than 20 states sell their best work. Sunshine Artist Magazine named this event one of the best arts and crafts shows in the US in the last 10 years. Check out unique fine arts, amazing pottery, jewelry, stained glass, toys, woodworks, photography, textiles as well as thousands of Christmas-themed collectibles. The market runs from 10 am to 6 pm, Friday and Saturday and from 10 am to 5 pm on Sunday. Tickets need to be purchased online.
Marion Christmas Market (November 26, December 3, 10, 17, 2022)
The town of Marion holds one of the best Christmas markets in Southwest Virginia. Due to partnership with the Wayne C. Henderson School of Appalachian Arts, Marion Christmas Market in downtown Marrion has a unique artistic atmosphere and many authentic items for sale. Both outdoor and indoor markets feature dozens of vendors offering their handmade items. The authentic outdoor market is held between Iron Street Mall to the Henderson School, where the indoor section is located. The three-day Christmas Market includes shows at the historic Lincoln Theatre, free activities for children, carriage rides, caroling, and, of course, great shopping. The annual Kaleidoscope Christmas Parade in Marion is usually held on the same weekend. In 2020, things are done in a slightly different way. Organizers decided to run four mini markets instead of on big weekend event. Every Saturday from Thanksgiving to Christmas, you can join the (Mini) Christmas Market at the Farmers Market Pavilion. There will be all sorts of goodies from produce to handcrafted gifts. A mask and social distancing are required attributes at the market.
Fairfax Holiday Market in Old Town Square (December 2–11, 2022; on selected dates)
Fairfax Holiday Market is one of the newer events in Fairfax, which belongs to the larger Washington, DC area. However, it has gained a lot of popularity right away. Held in picturesque Old Town Square of the historic downtown, the Christmas market offers great shopping for Christmas gifts and decorations. The market features a dazzling light display, live holiday music, hot chocolate and wine as well as Christmas treats and gourmet foods. The market runs for three weekends in December. Each weekend new vendors come to offer their goods. In response to the pandemic, organizers have decided not to include s'mores or hot chocolate in the 2020 edition; instead, there will be vendors selling pre-wrapped goodies. There will be no live entertainment this year either, in order to follow the social distancing guidelines.
The Bizzare Bazaar Christmas Market at Richmond Raceway Complex (December 1–4, 2022)
One of the largest Christmas markets in the state, The Bizzare Bazaar, fills the Richmond Raceway Complex with more than 400 exhibitors from all over the country presenting the most authentic and unique items. With over forty years of history in Richmond, The Bizarre Bazaar has a reputation for a high-quality marketplace like no other show in this area. It specializes in seasonal gifts, Christmas decor, home and garden accessories, gourmet food, fine linens, designer apparel, toys, fine artwork, exclusive furniture, and jewelry. Known as one of the best craft and gift shows in America, The Bizzare Bazaar attracts thousands of visitors from all over the Southeast.
Mistletoe Market at Charlottesville Fashion Square Mall (event is over)
Charlottesville's annual Mistletoe Market is one of the most favorite events for families in the area. This amazing Christmas market gathers the best artisans, craft makers, and vendors from the state and beyond. Dozens of vendors offer jewelry, candies, clothing, various accessories, home decor, Christmas decorations, pottery, photography, and textiles. The one-day market gives away door prizes donated by merchants and vendors of the Claus Cafe. Proceeds benefit the Junior League of Charlottesville. Kids can enjoy cookies with Santa and build a mini gingerbread house. Each child receives a holiday-themed book as a gift.
Find hotels and airbnbs near Christmas Markets (Map)