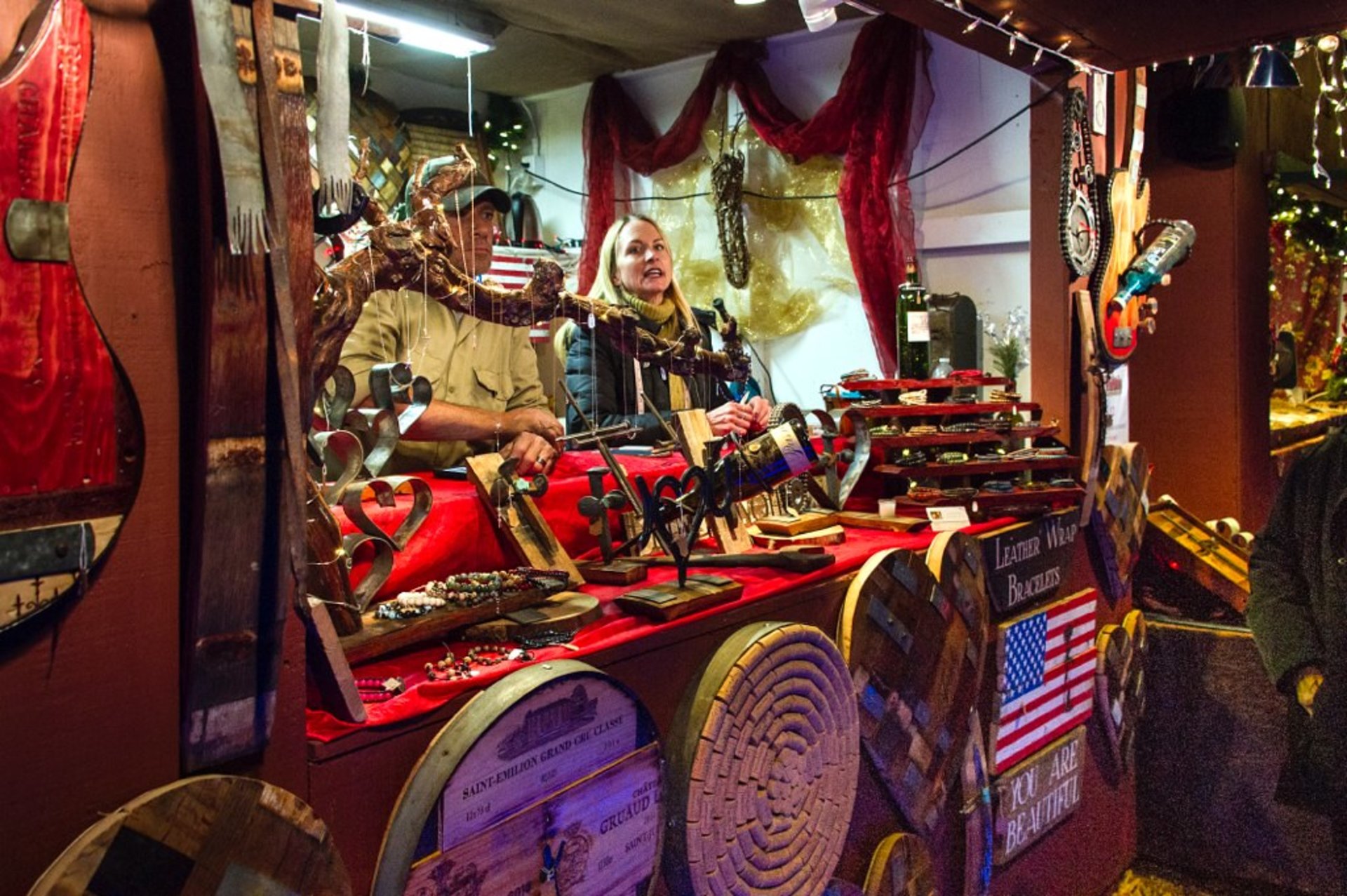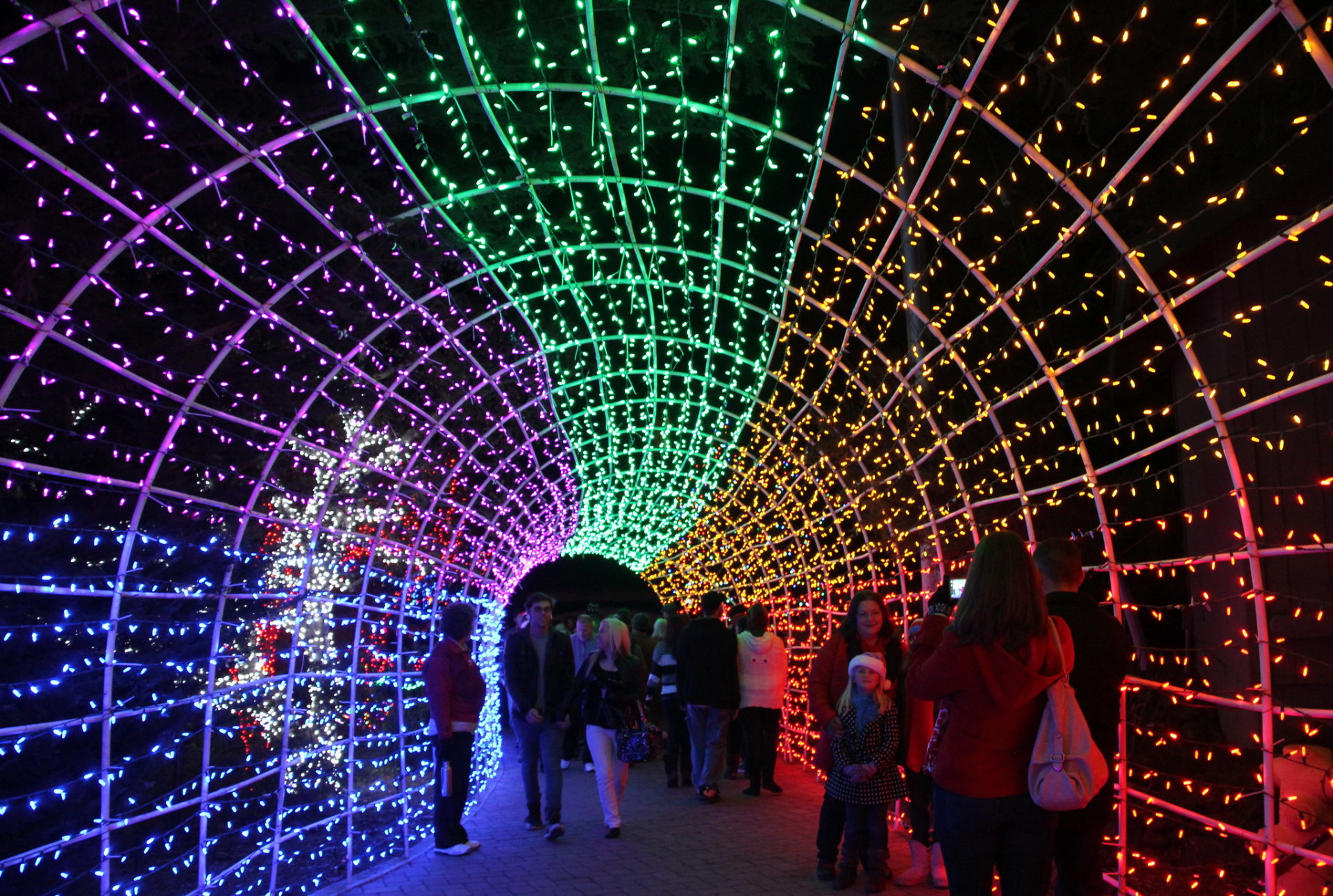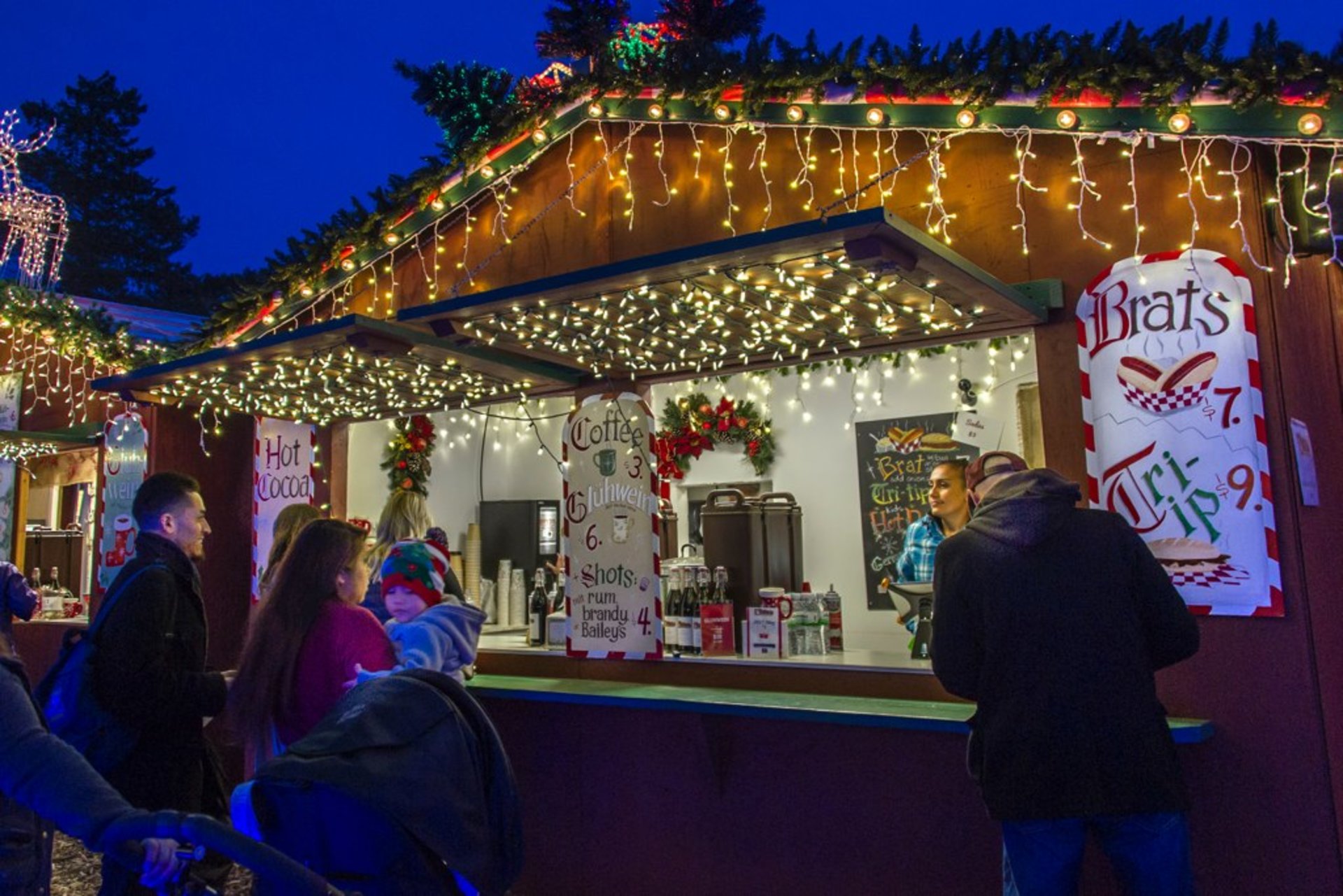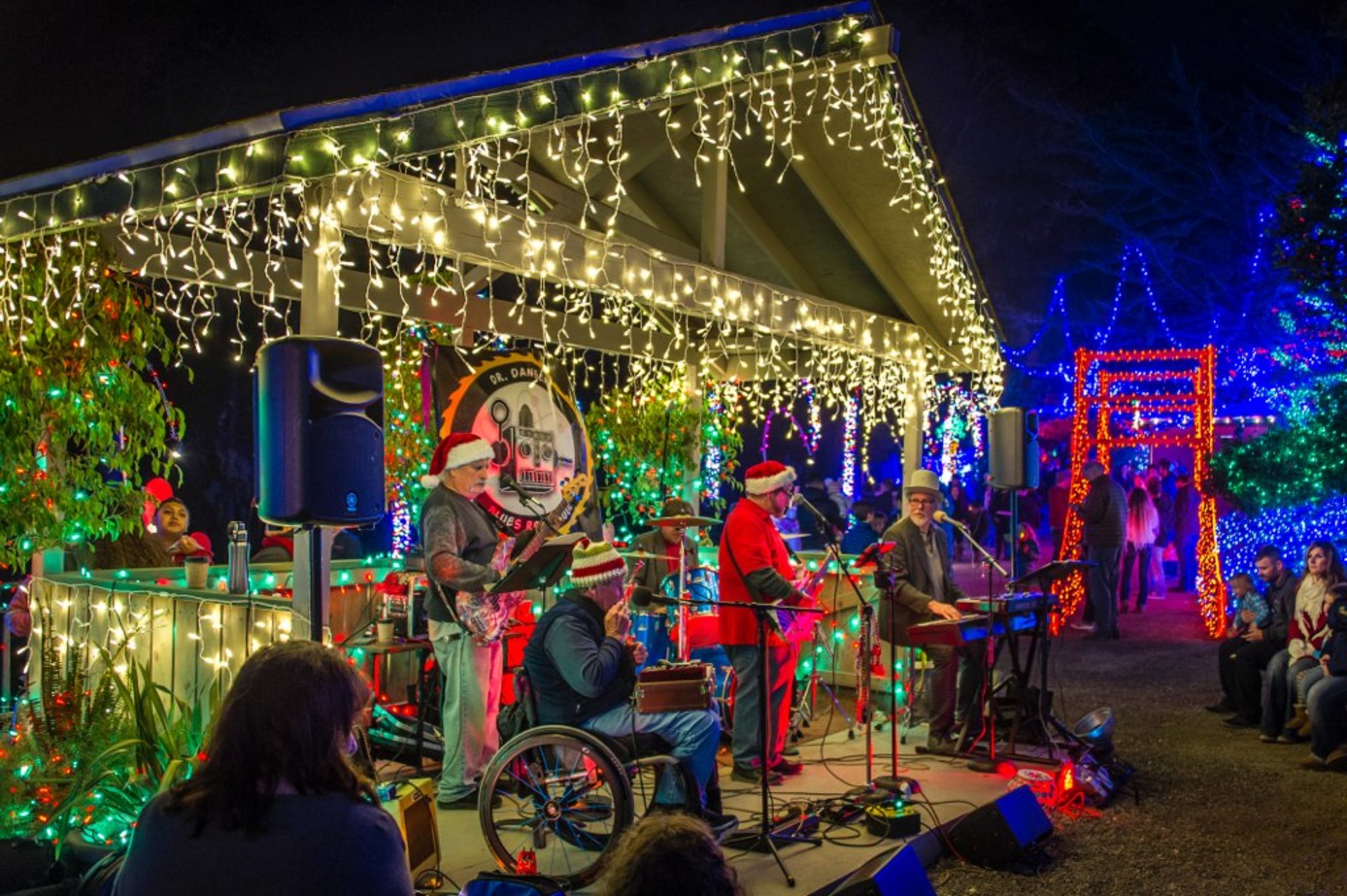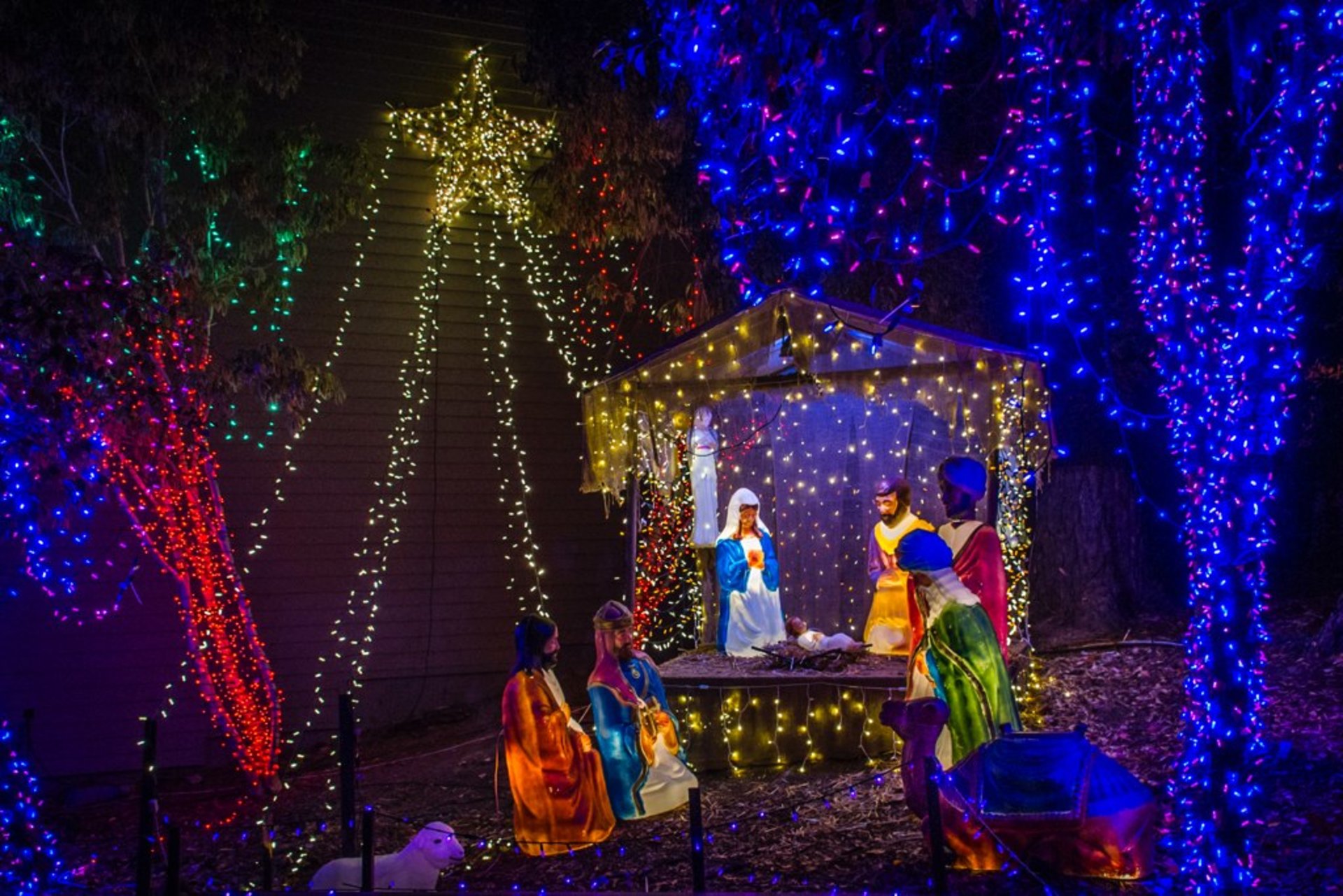 The Mediterranean-like climate of California can't steal the spirit of Christmas. Visiting a holiday fair is always a great idea, and opting for one off the beaten track might also add to the magic. The village of Cambria, perched on the coastline halfway between well-known San Francisco and Los Angeles, might surprise you with a local stunning Christmas market. Just give it a shot.
Held at Cambria Pines Lodge from late November through late December yearly, Cambria Christmas Market offers disparate entertainment. While kiddos have fun aboard a train ride and talk to Santa, adults can enjoy retail therapy at artisan vendors, selling lovely trinkets. Scrumptious foods and warming drinks go without saying. Grab some snacks and head straight ahead to the fire pits. Live music is also on the bill. The cherry on top must be an impressive Christmas illumination, comprising 2+ million holiday lights.
One of the most convenient ways to experience Cambria Christmas Market to the fullest is by booking your overnight package at the very Cambria Pines Lodge. Yet, rooms sell out really fast, so alternatively, you can also consider reserving other nearby lodgings, like Sea Otter Inn, The J. Patrick House & Inn, or other options showcased on the accommodations map. Lastly, please visit the event's official website or Facebook for more information and updates. You'll find the links in the External Resources below.
Find hotels and airbnbs near Cambria Christmas Market (Map)