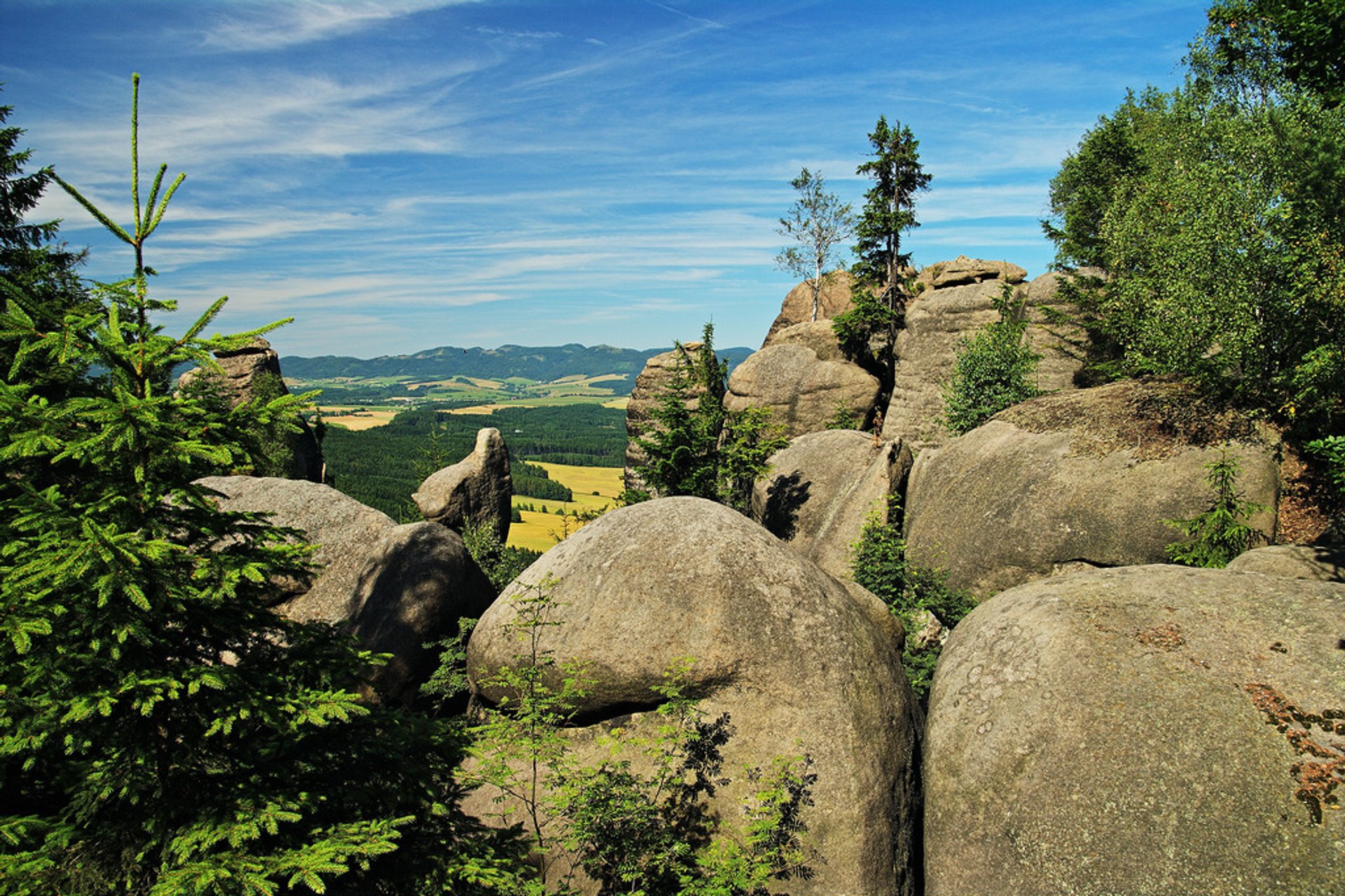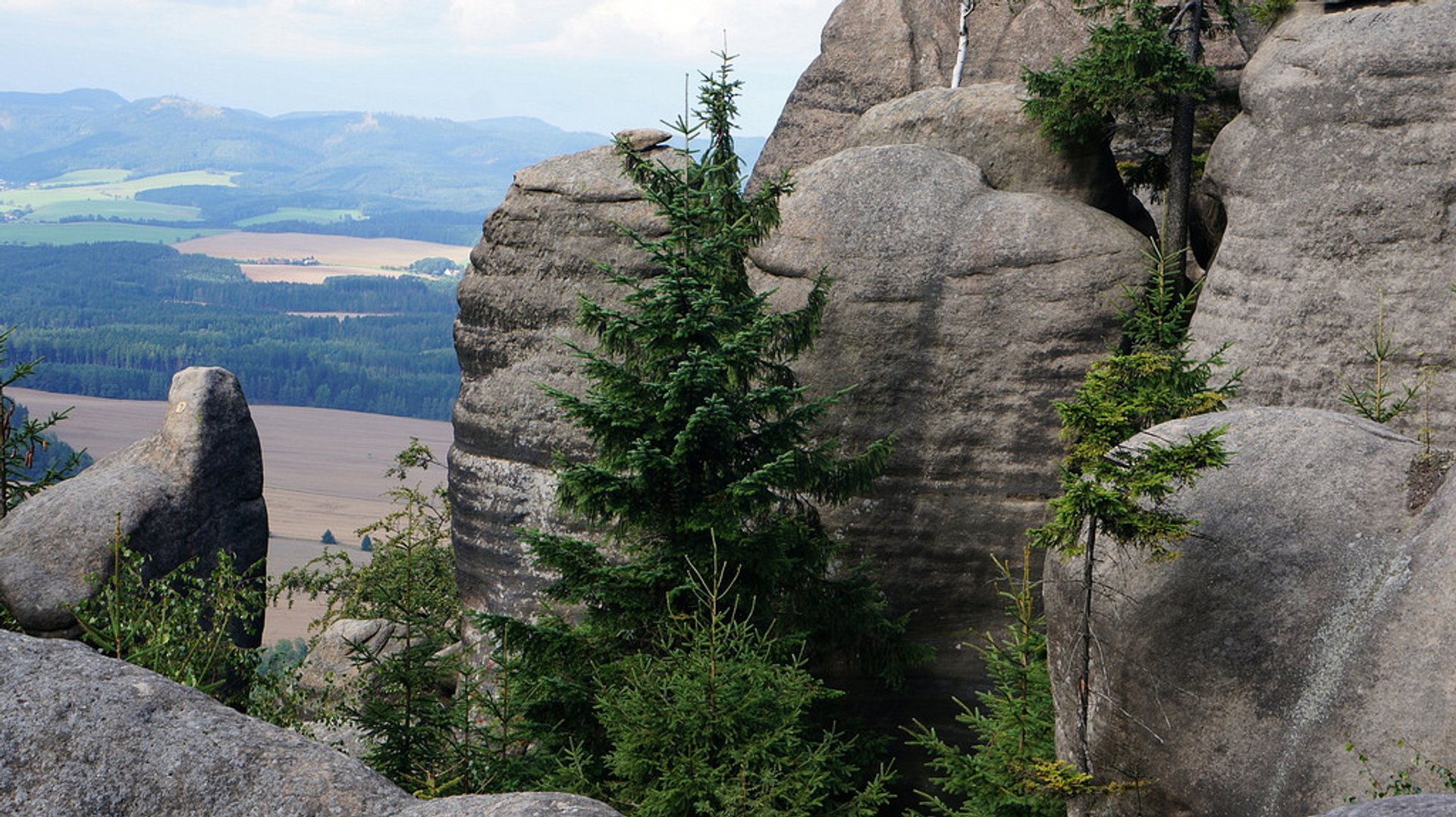 Broumovské stěny or Broumov Walls is an extension of the Stołowe Mountains, a 12km long mountain ridge separating the Broumov and Polické basins. It's one of the most beautiful locations for hiking and climbing in the Czech Republic. It's usually not crowded (even in the summer) and offers great views from the top of rock sandstone formations.
The highest point of Broumovské stěny is Božanovský Špičák with an elevation of 773m. It's one of the most popular spots along with Koruna (Crown), rising at a height of 769m. It's also worth checking out the canyon named Kovářova rokle (Blacksmith's Gorge). The range is surrounded by a few mountains with interesting animal names—Cat, Owl, and Tortoise. Broumov Walls cover a huge territory with something attractive for everyone.
Rock climbing is possible here in several designated areas from July 1st to December 31st. Some areas can even be climbed from early May. You must be familiar with the rules of climbing in sandstone areas before starting your adventure.
Find hotels and airbnbs near Broumovské Stěny (Broumov Walls) Climbing (Map)