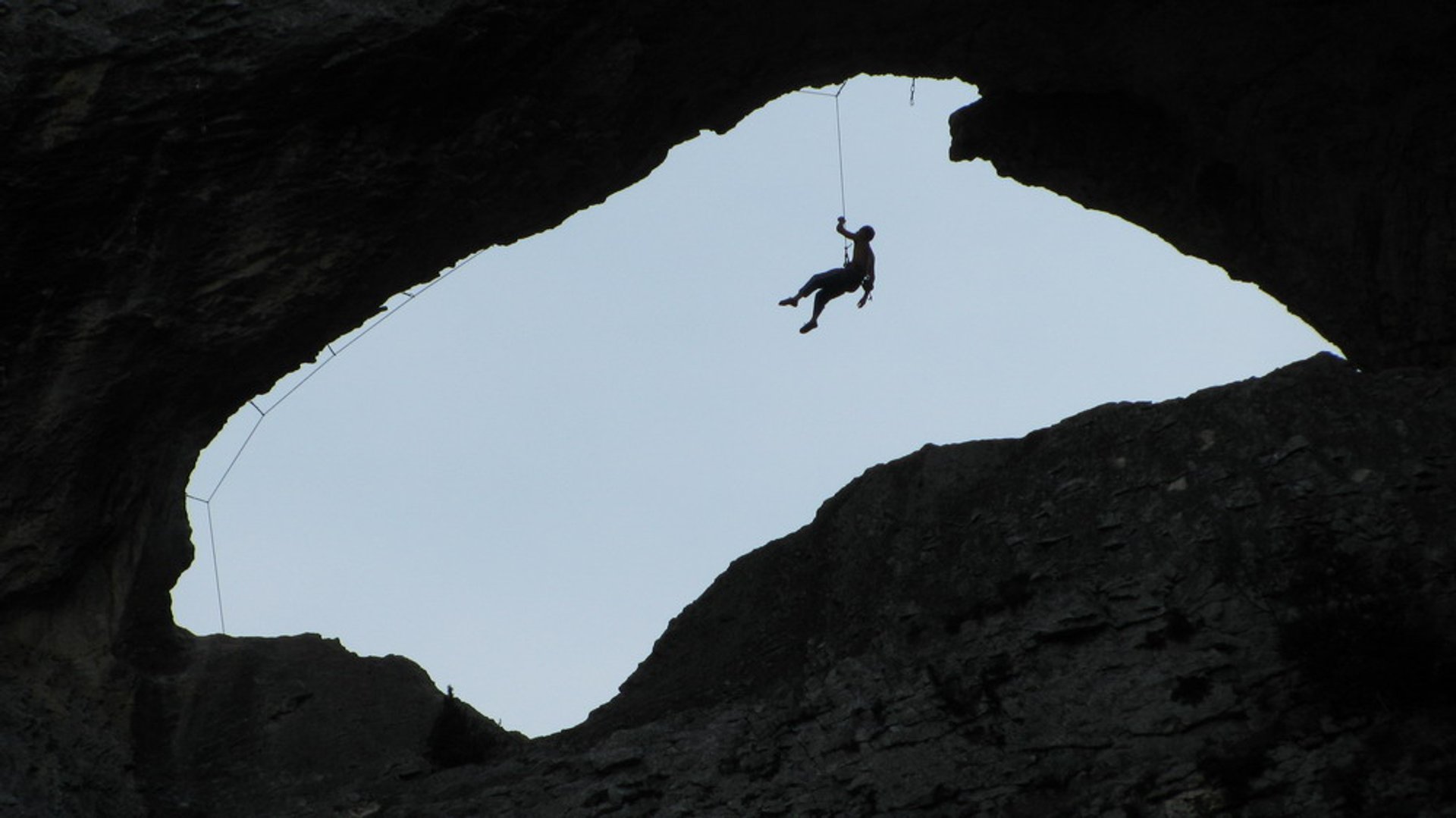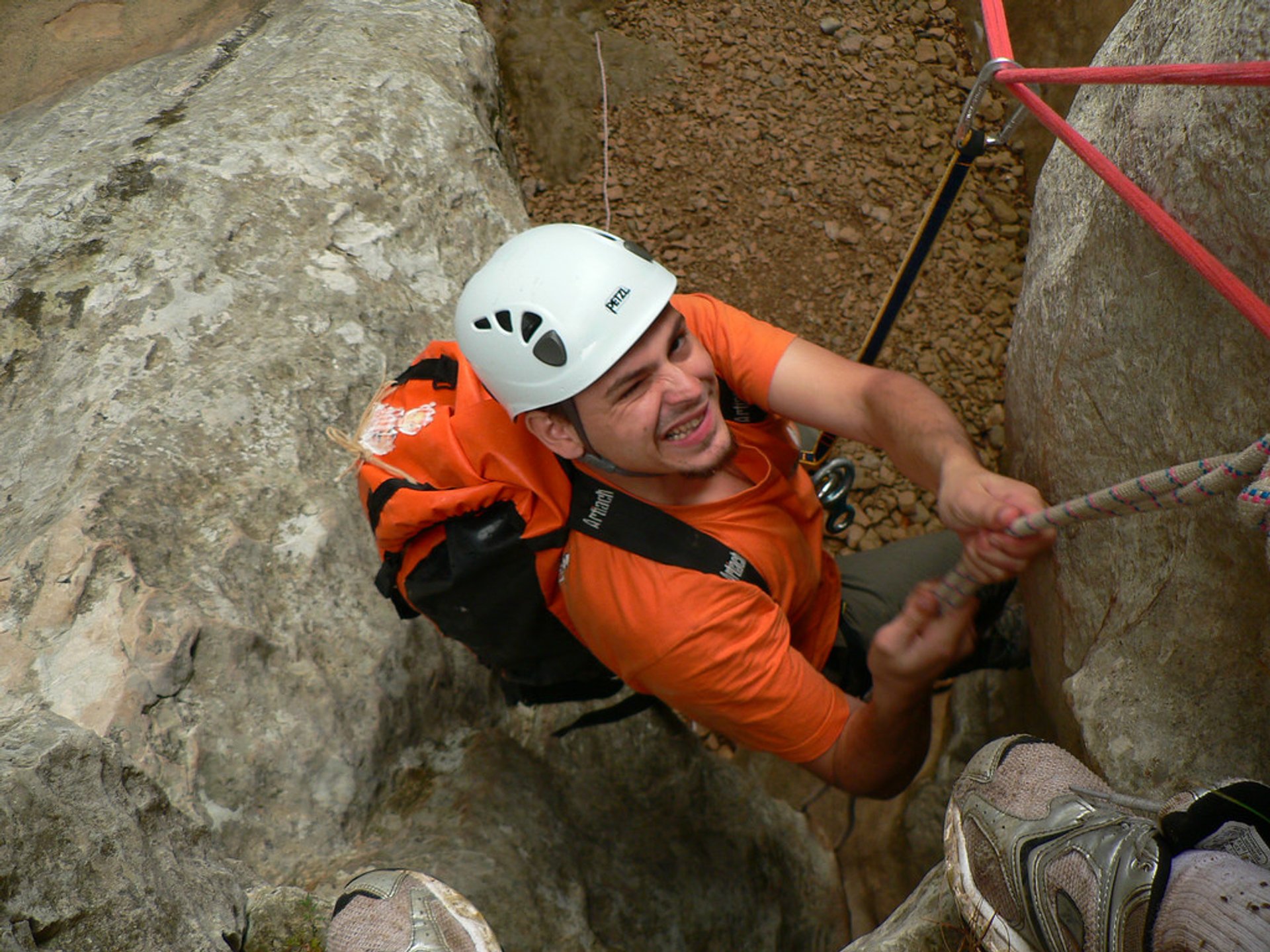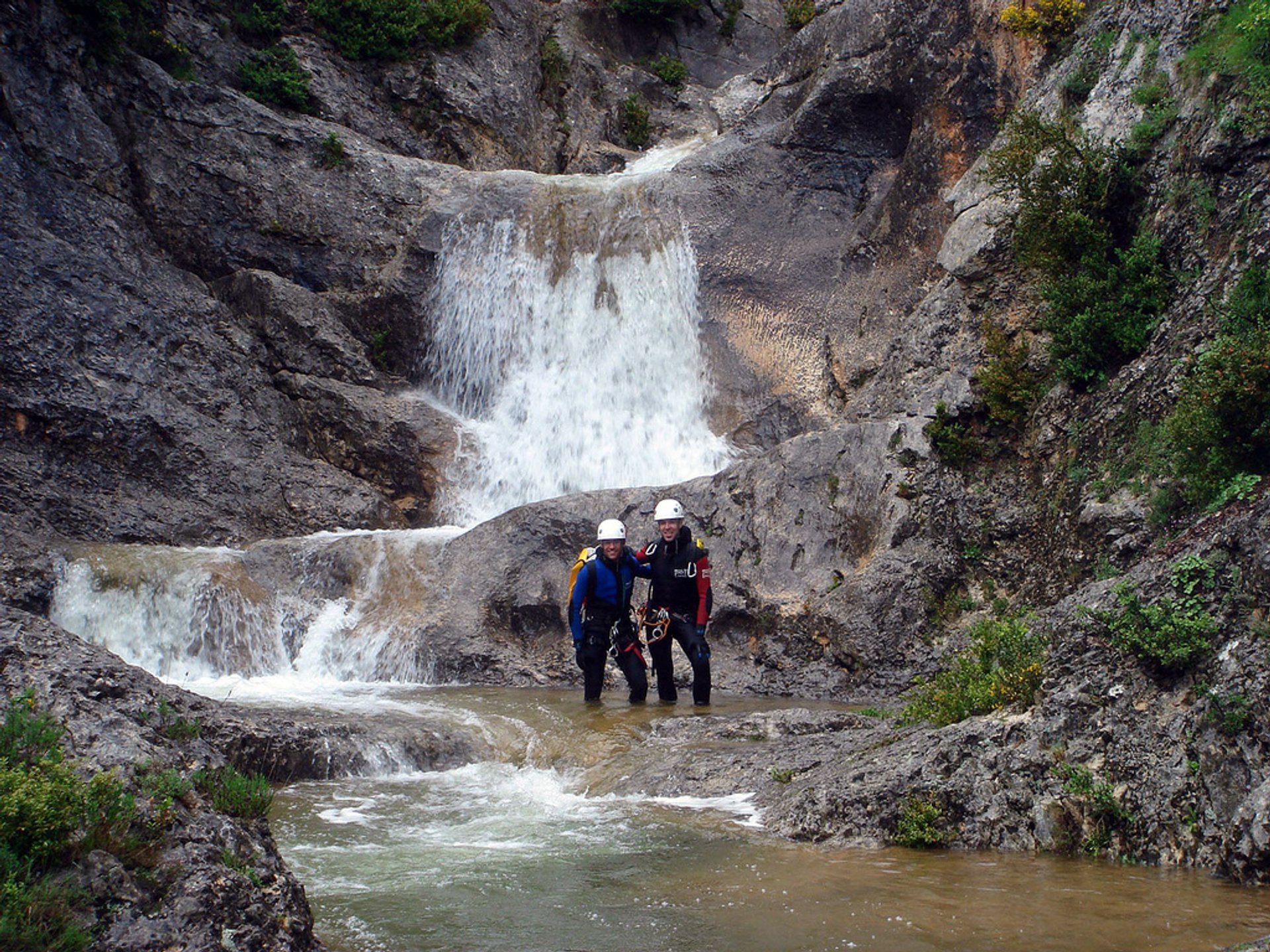 Every year, visitors from all over the world search for excitement in one of the most colourful regions of Spain. Sierra de Guara is a Natural Park recognized and valued thanks to its canyons, climbing areas, and natural landscapes. It is located in the heart of the mountains in Rodellar, which makes canyoning a fascinating and extreme sport for the most daring.
It is among the deep canyons, gorges and caves that canyoning started as a sport in Spain. Local landscapes with grottos and waterfalls are truly stunning. If you want to see something unique, explore the depths of canyons such as El Mascún, Gorgas Negras, La Peonera, El Vero and El Balced. Even if you have never tried canyoning, this is a good location for you.
The best time to try this sport is April to October. Just note that July and August are the hottest months, and the canyons carry little water. Nevertheless, these months are also the busiest ones. In November and March, it's challenging to find a place to hire facilities, as well as appropriate campsites and operating shops.
Find hotels and airbnbs near Canyoning in Sierra de Guara (Map)