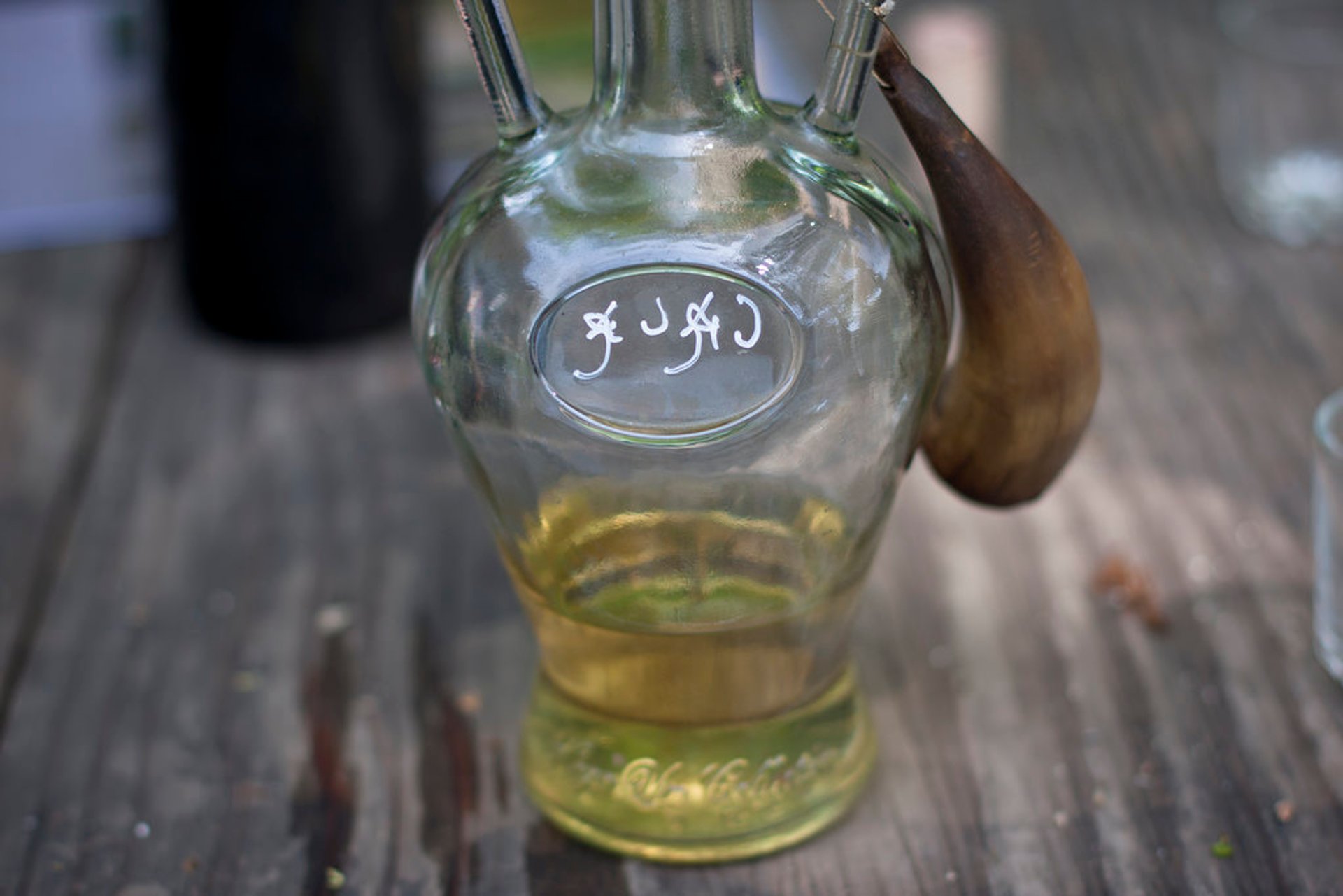 The end of grape harvesting season marks the beginning of chacha production. The peak of it falls on November and resembles some folk holiday celebration. Families that produce chacha invite guests for tasting.
Show accomodations nearby
Special dishes to be served with chacha include gouda goat cheese, shotis​ puri bread, pickled vegetables, and boiled chicken. Chacha, a strong alcoholic drink, that is made of grapes somewhat resembles Italian grappa or Spanish orujo.
Chacha Making Season Featured in