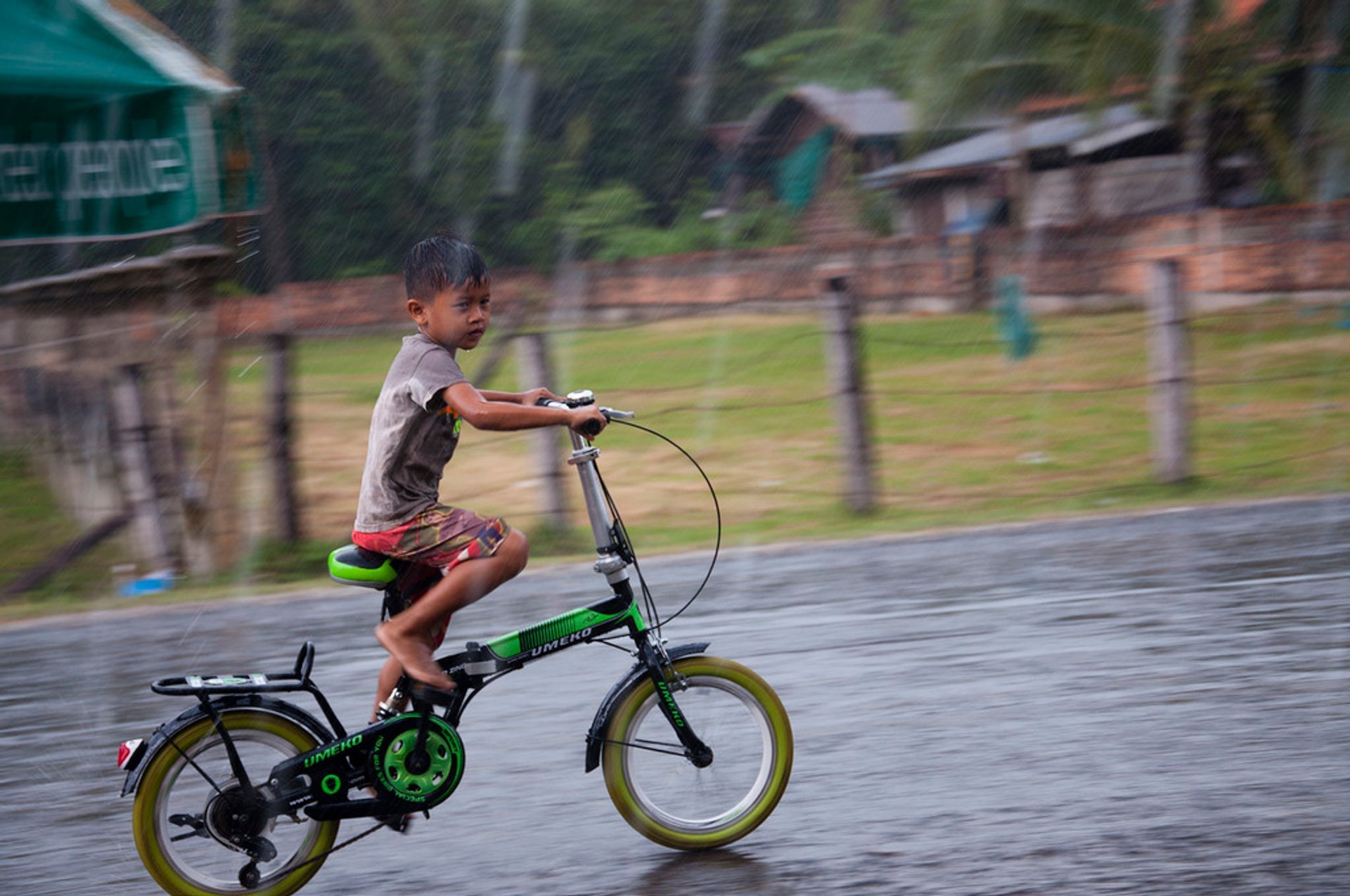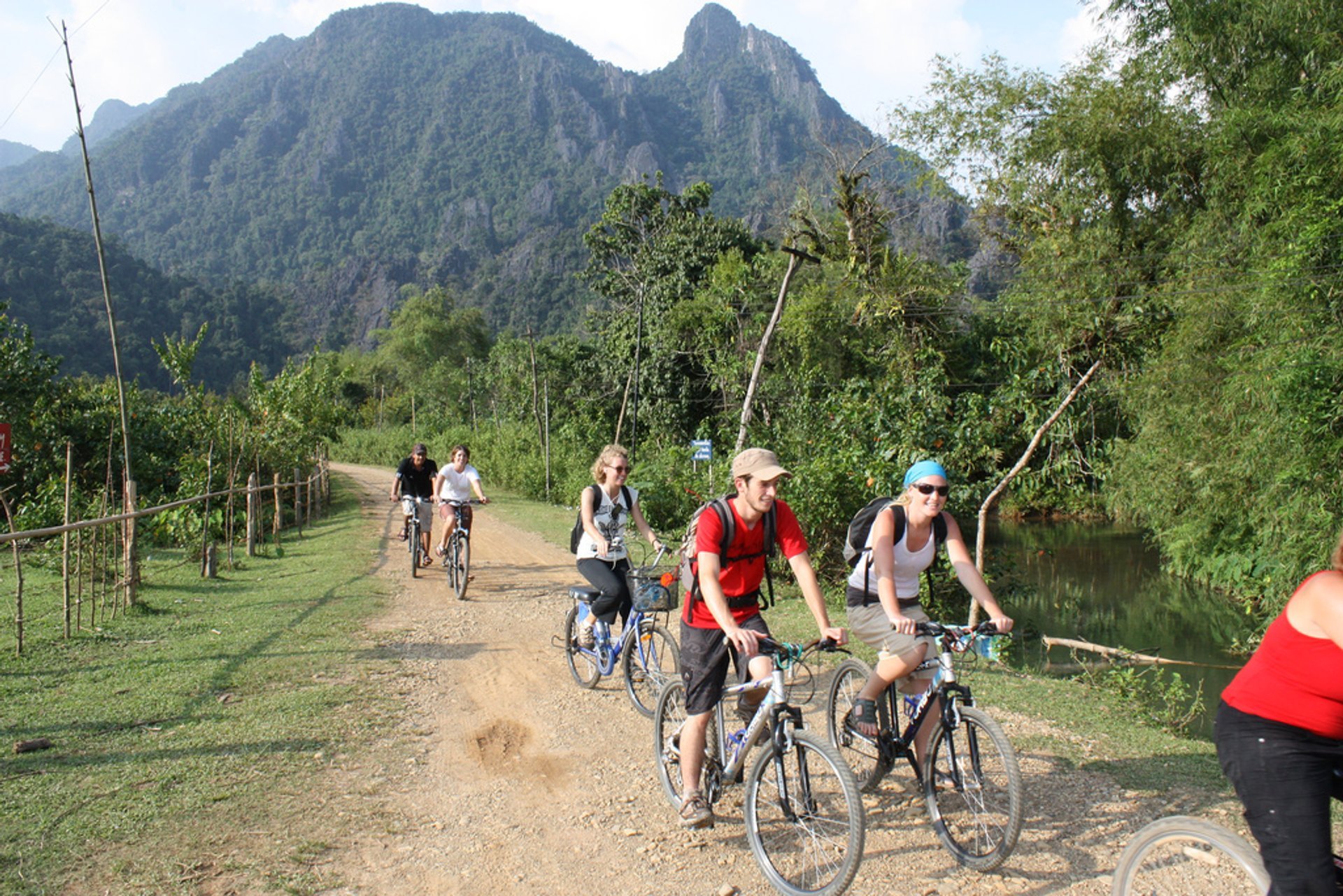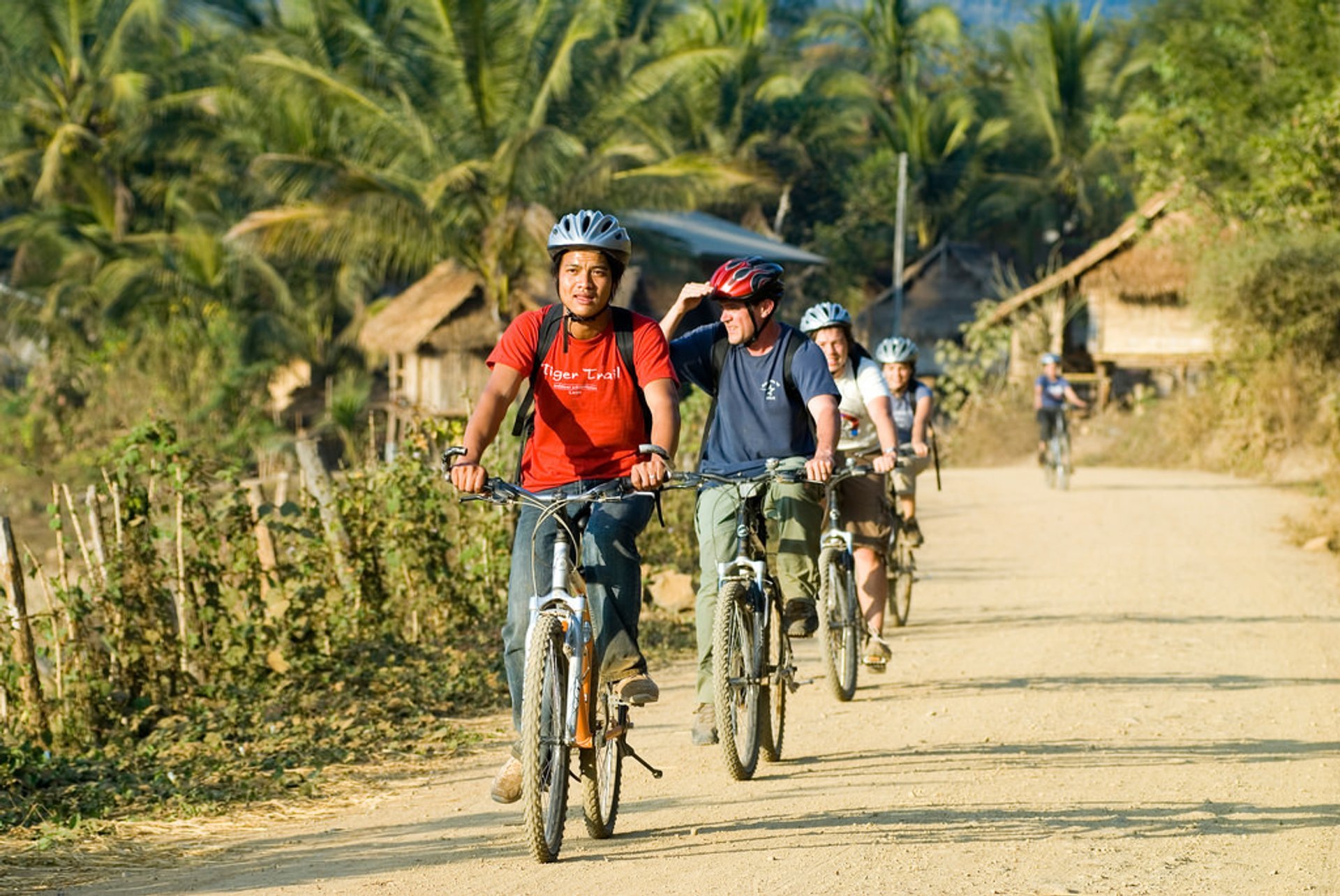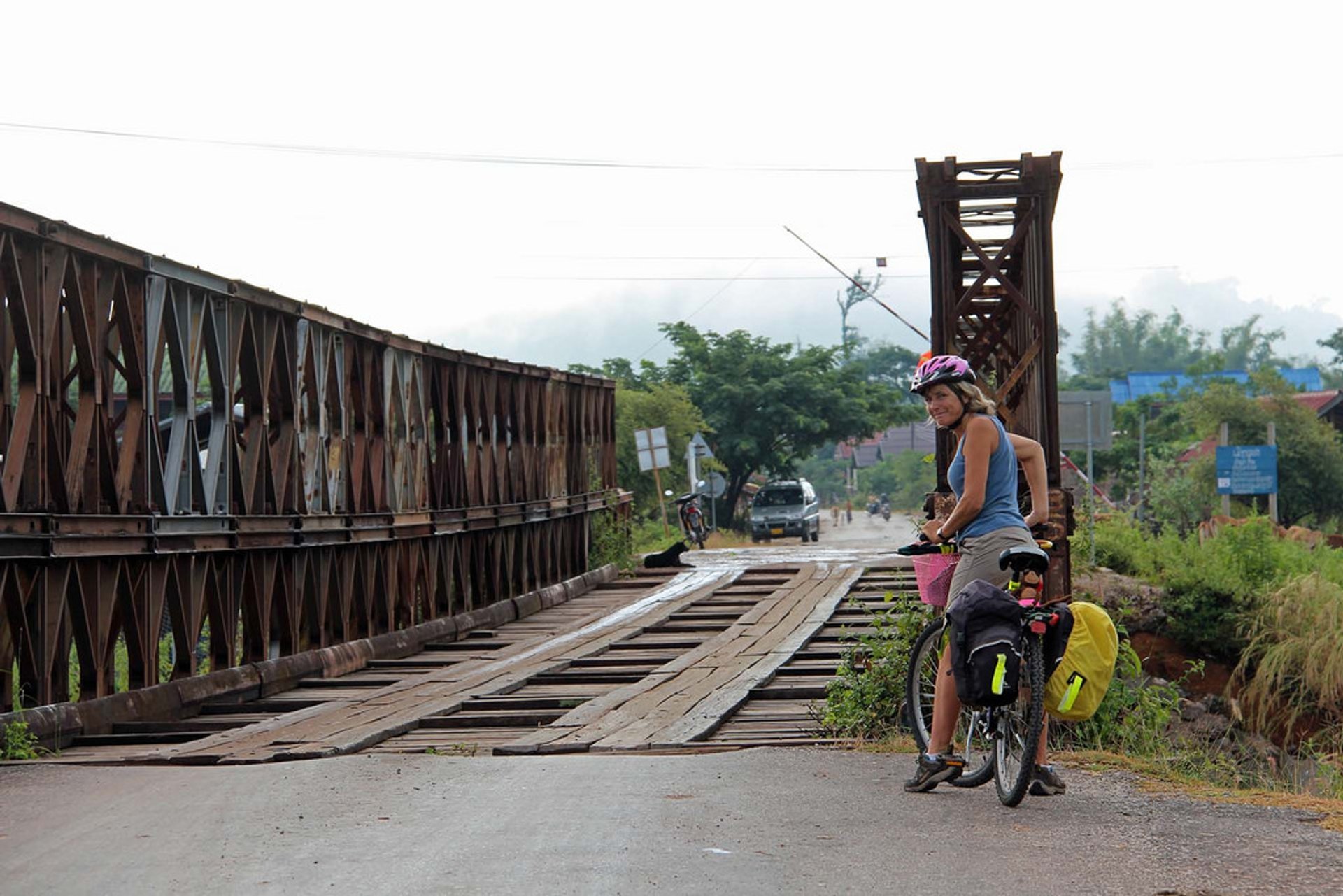 Laos is a country of incredible vistas, ancient monuments, and very friendly people. To experience this without depending on the bus schedule or tourist agency agendas, you should try cycling.
Country roads are mostly comfortable for riding, as it doesn't have the traffic of the larger cities. However, being in good physical shape is certainly a good idea as the territory is mountainous and the elevation changes may be challenging. Most bikers head to Northern Laos to include key tourist spots, such as Vang Vien and Luang Prabang. It is also possible to visit ethnic villages in the northern mountains. South Laos can also provide a great experience with the Bolaven Plateau, coffee plantations, and steep waterfalls.
Tourists can bring their ​bikes for long trips or rent in the larger cities. Those planning a long-term journey should look for guesthouses or homestays as camping isn't very developed in Laos.
Cycling across Laos is best suited for the dry period as the roads are more accessible and less dangerous.
Find hotels and airbnbs near Cycling (Map)