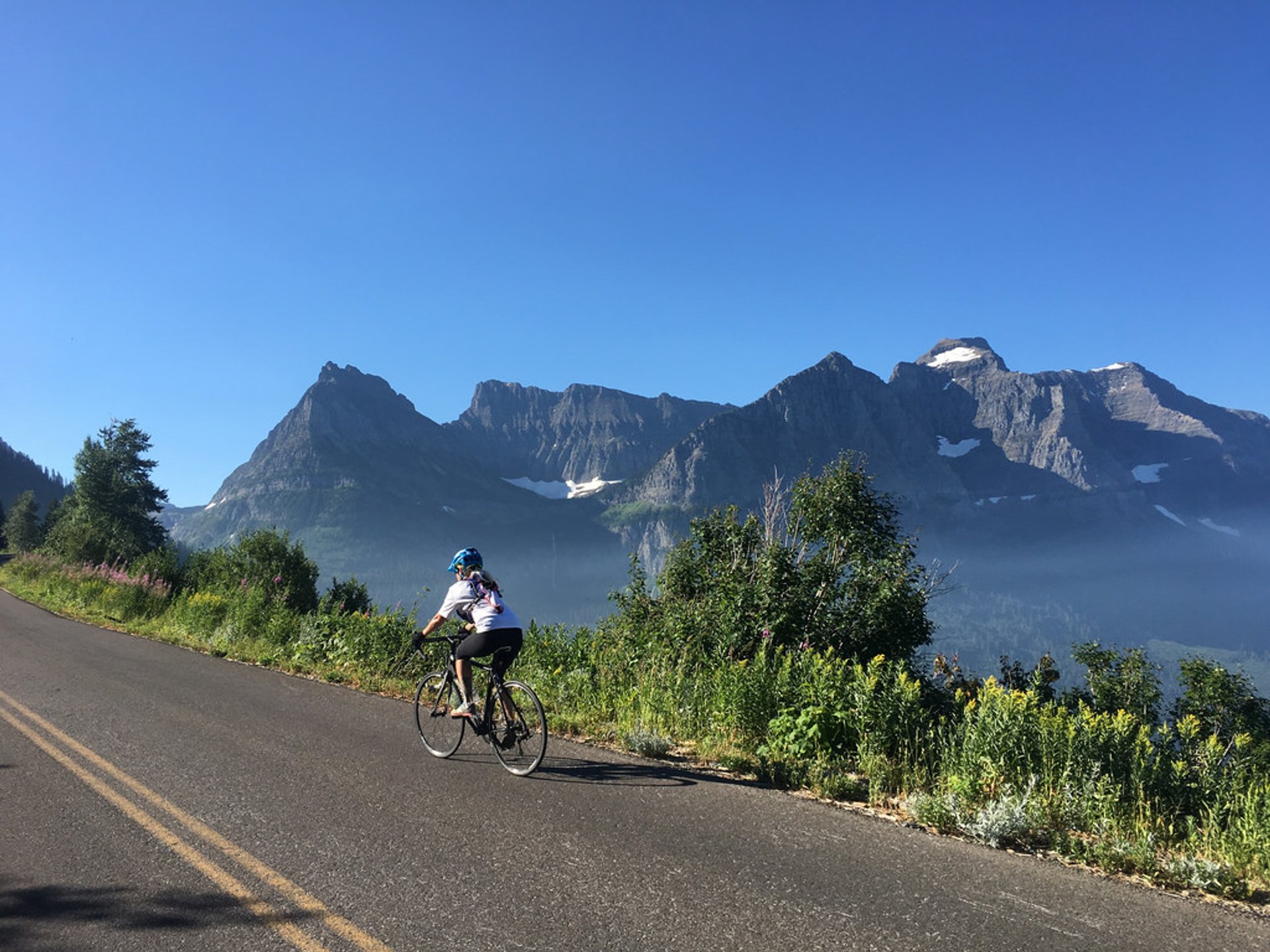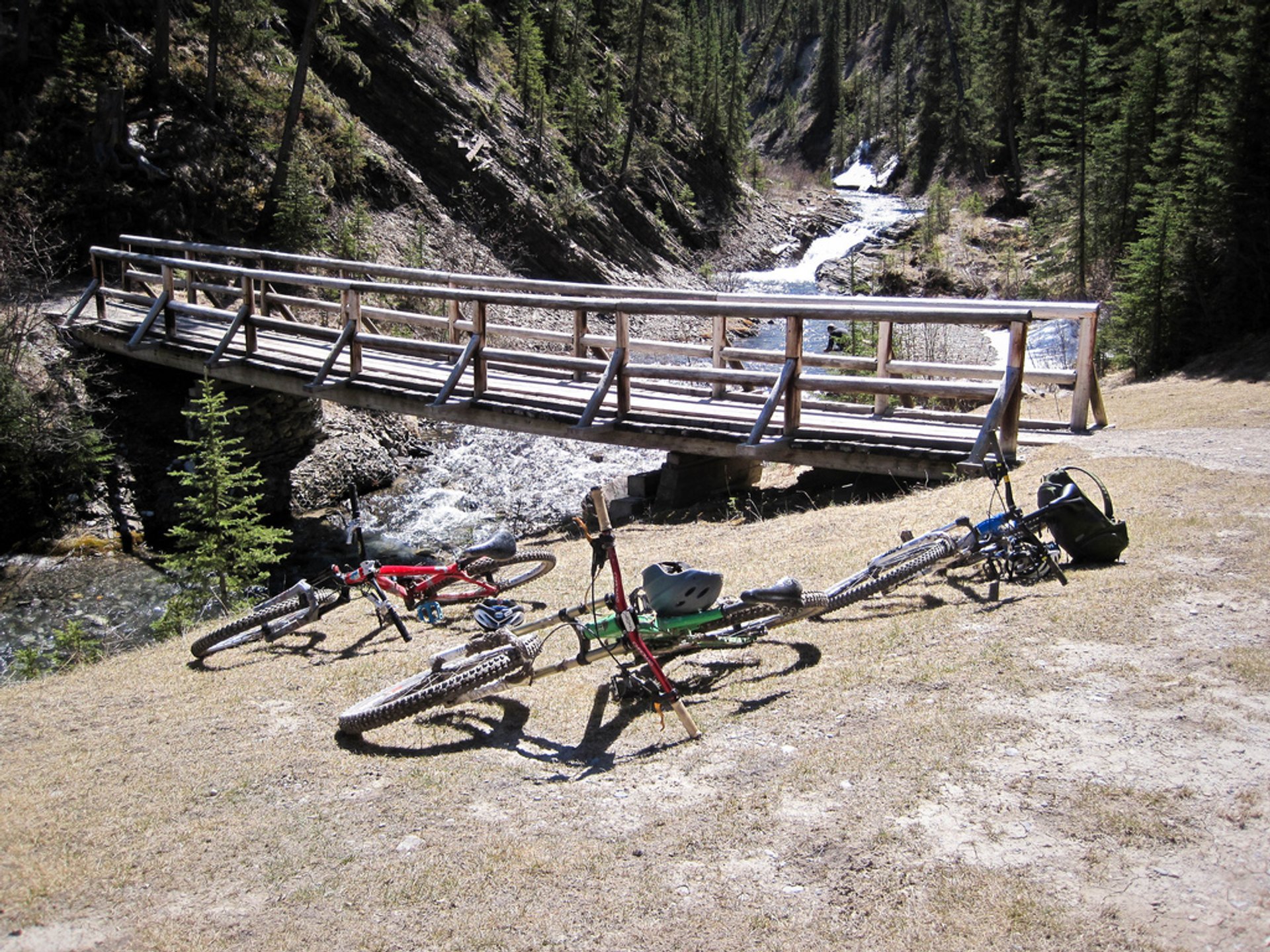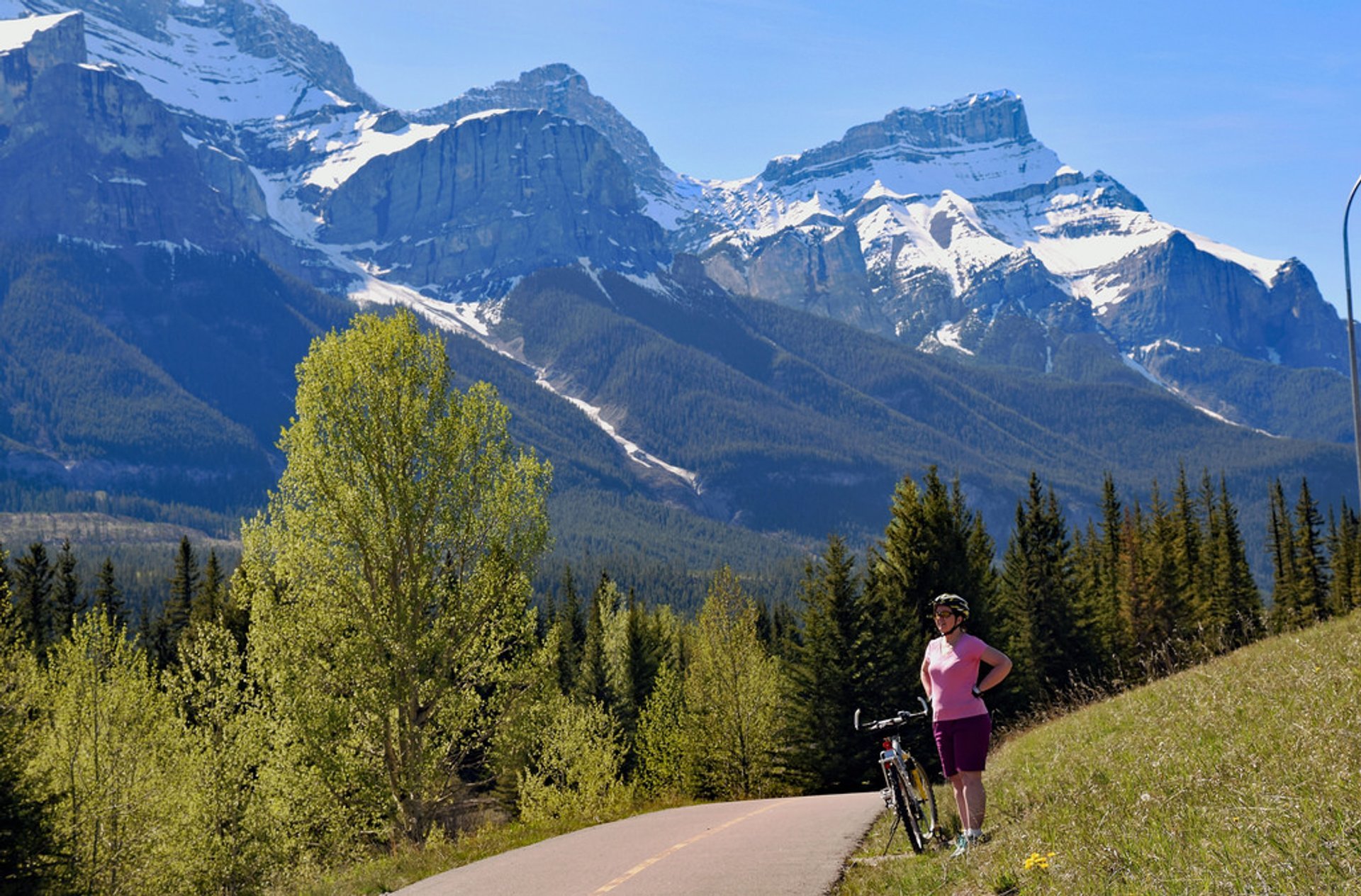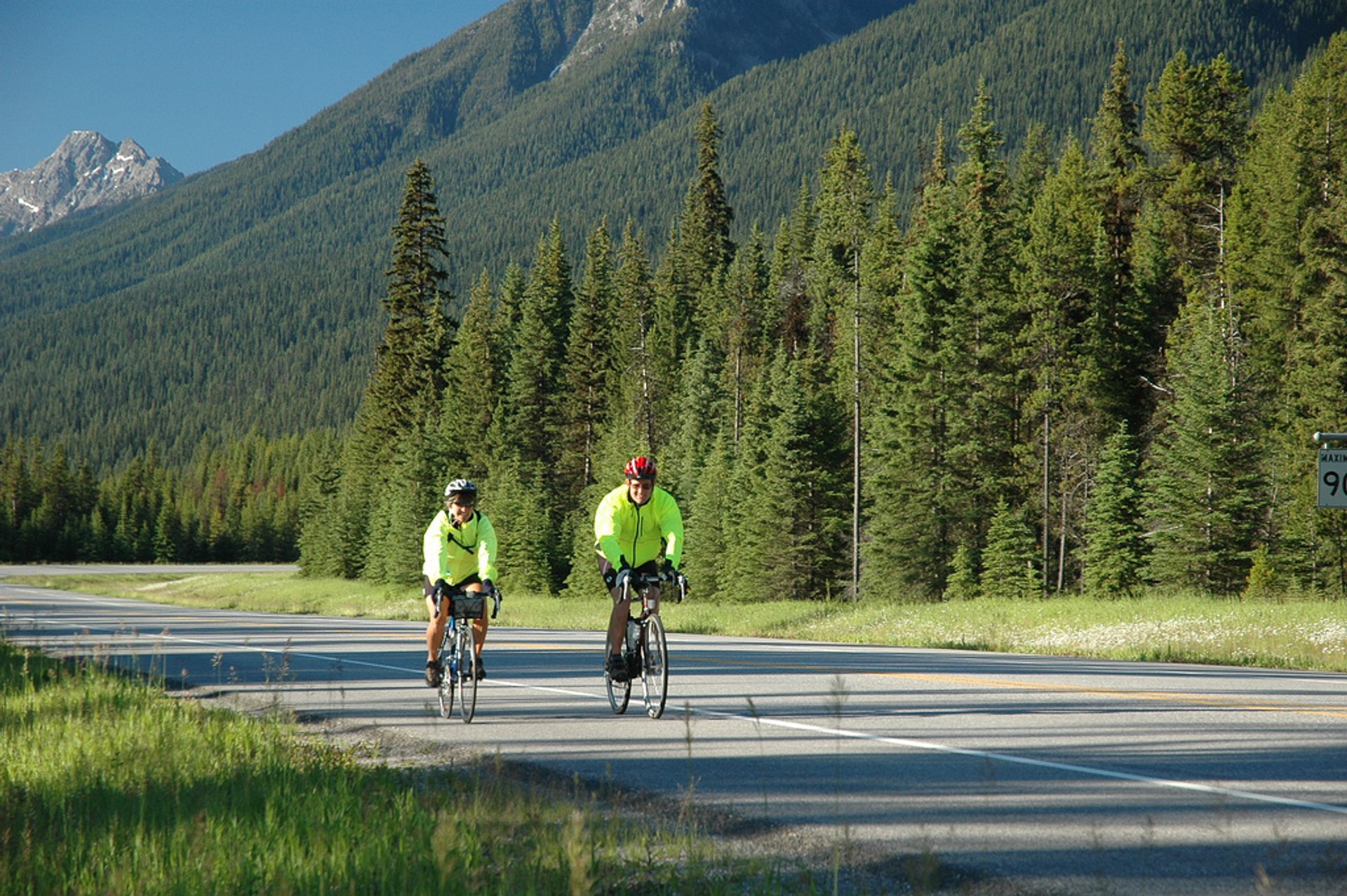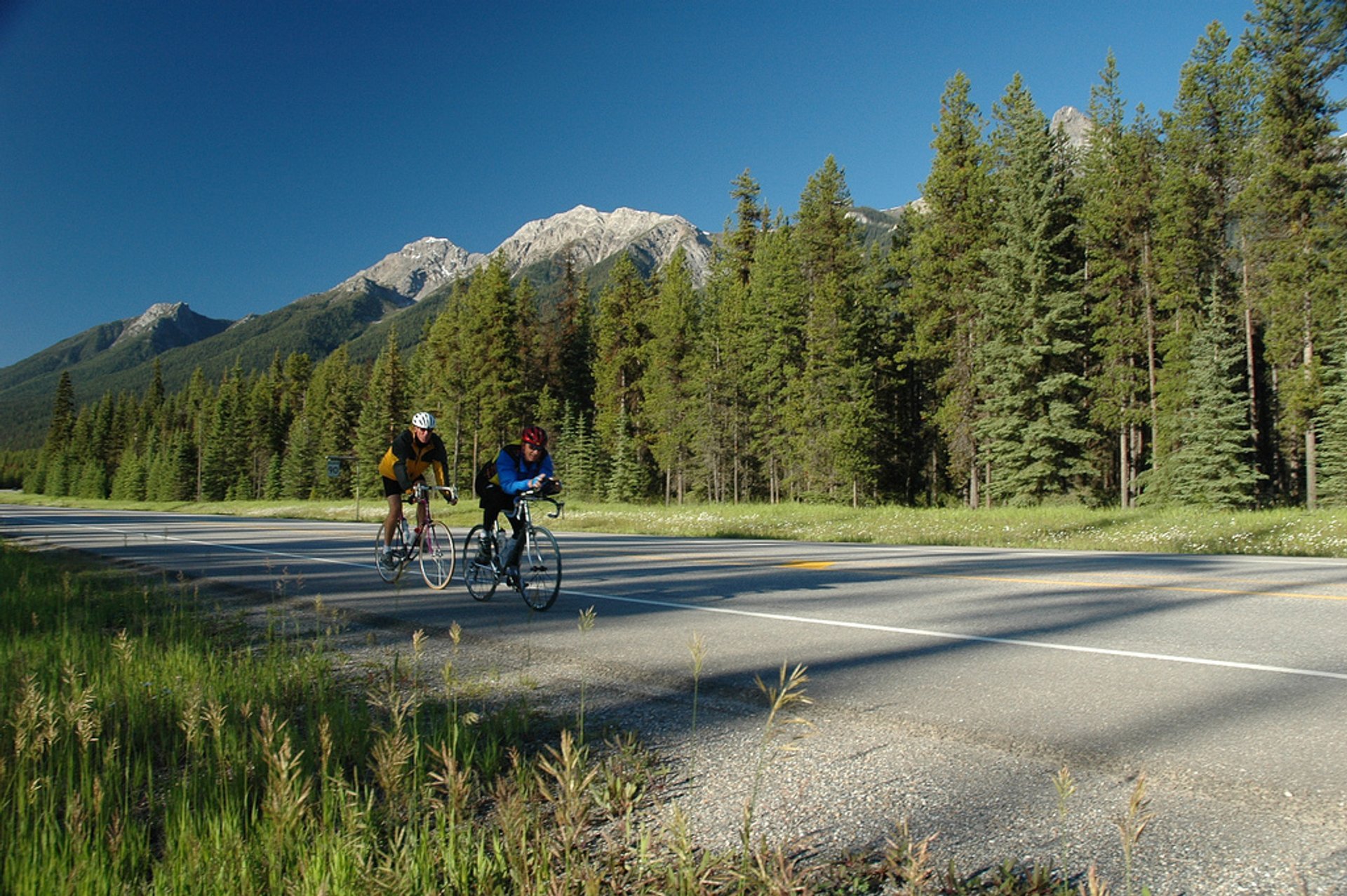 Just imagine a cool early morning in summer. The air is crisp and the sun touching the tops of the Rocky Mountains gives them a golden glow. The air rushes past your ears as you ride your bike. Following the river, the road curves and as you finally crest the top, you take a look around. This might just be the most beautiful place you've ever seen! You can probably find more technical, longer, and faster trails - but you can't duplicate the landscapes in Banff.
Banff National Park encourages the use of mountain bikes for the enjoyment of the park's exciting views of alpine meadows, mountains, glaciers, broad valleys, and magnificent wildlife.
Biking in the Lake Louise region offers unforgettable views of protected landscapes featuring glaciers, mountains, lakes, and rivers. Plus, all of this treasure is accessible for novice and professional riders alike.
The gentle riverside trail of the Bow River Loop that hits both sides of the Bow River is ideal for families. It can be shortened if you cut across one of the bridges and is known to be a smooth track.
The moderate Pipestone dirt trail heads for the Pipestone Valley along the Pipestone River. It gives you the chance to witness various forms of wildlife. Cyclists are not permitted to exceed the speed limit at the 7.2 km point.
Ross Lake is one of the most challenging trails that goes from Banff to Yoho National Park. It dips through sub-alpine forests to a small lake against a dramatic rock. Expect to comply with horse traffic for the first 100 metres.
Biking in the Banff area transports riders to a unique outdoor experience that extends from May to October. You may also join a 4-day cycling tour between Jasper and Banff, which operates from June to late September.
Find hotels and airbnbs near Mountain Biking (Map)