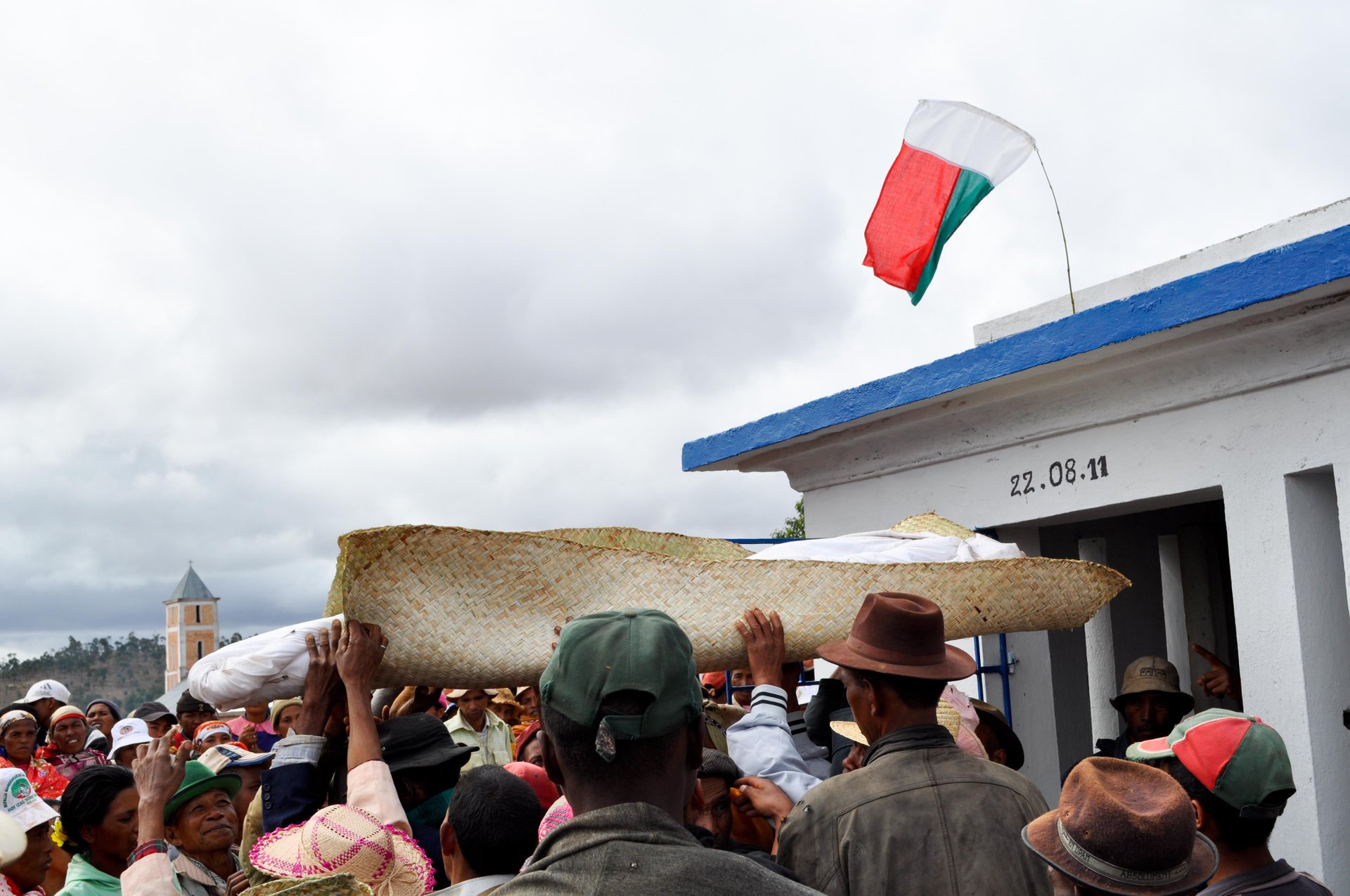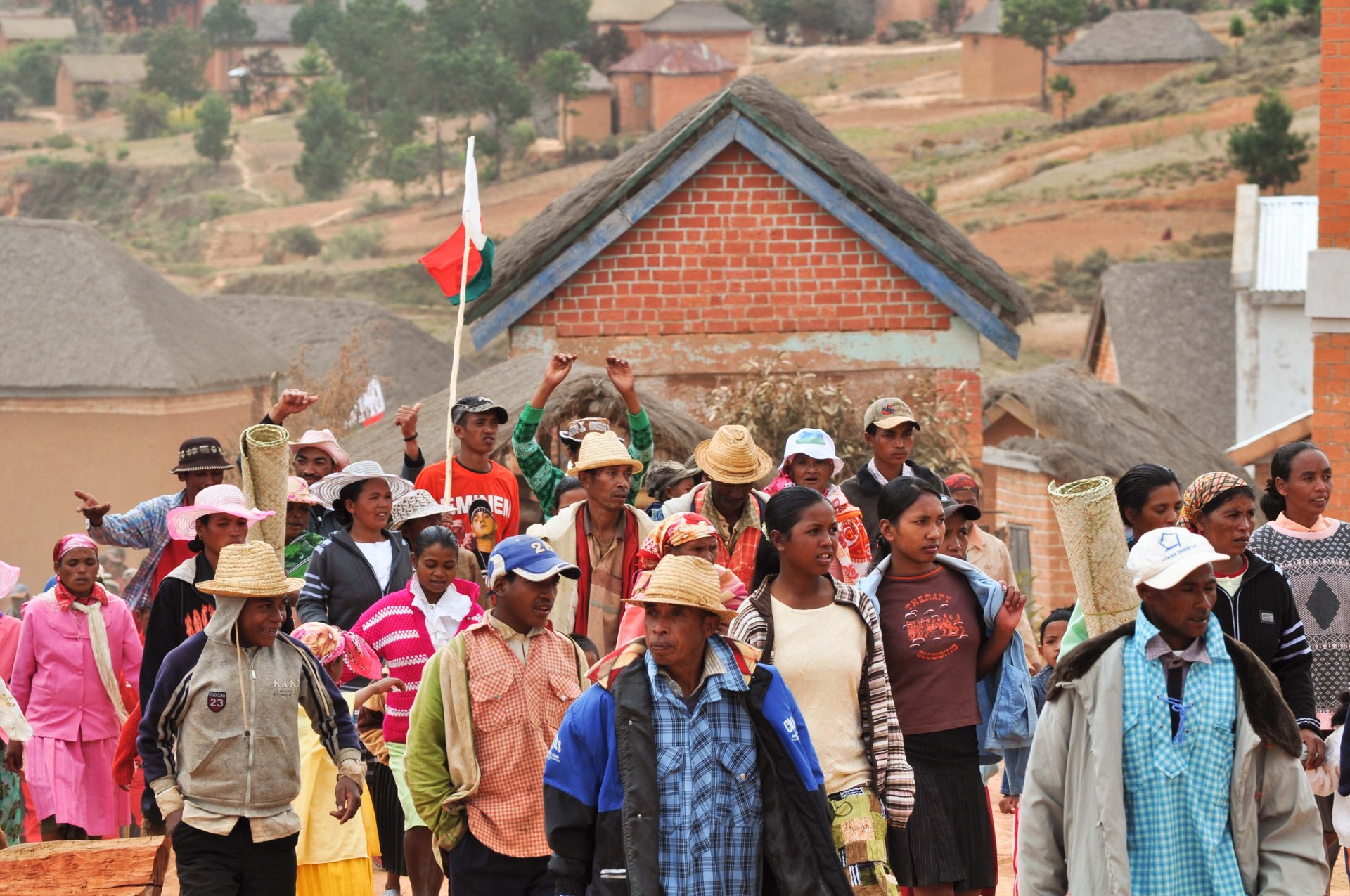 Famadihana or turning of the bones is a unique family celebration held in honor of dead relatives. Locals believe that communication with the dead is possible until the body is completely decomposed. So once in a few years, they take the bones of forefathers out of the crypts, clean and redress them into new silk shrouds, and carry them around the area. It's done so that the ancestors could see all changes which occurred while they had been resting in their tombs. The guests exhilarate along with reunited extended family, singing and dancing with the dead. The celebration also involves animals' sacrifices, a lot of meat is cooked in order to show the ancestors their well-being. The meat is generously distributed to the guests.
The exhumation is a token of love, and skipping a ceremony by a family member is considered a serious lack of respect. After the joyful ceremony, the bones are finally reburied.
Malagasy families hold the Famadihana festival every five to seven years, typically from July to September or October. The date is chosen by the family shaman tromba. Hundreds of ceremonies take place in the highlands of Madagascar, namely in the villages between Antananarivo and Fianarantsoa. Yet it's quite a challenge to find any exact location. Only pousse-pousse drivers seem to know something, but you have to speak French, or better Malagasy, to talk to them. Another option is applying to a travel agency, which in turn will possibly consult pousse-pousse drivers. And when you find it, try to come to an agreement with a family to be present at the rituals and take photos. Malagasy people are extremely friendly and hospitable and are likely to consent.
Find hotels and airbnbs near Dancing with the Dead (Map)