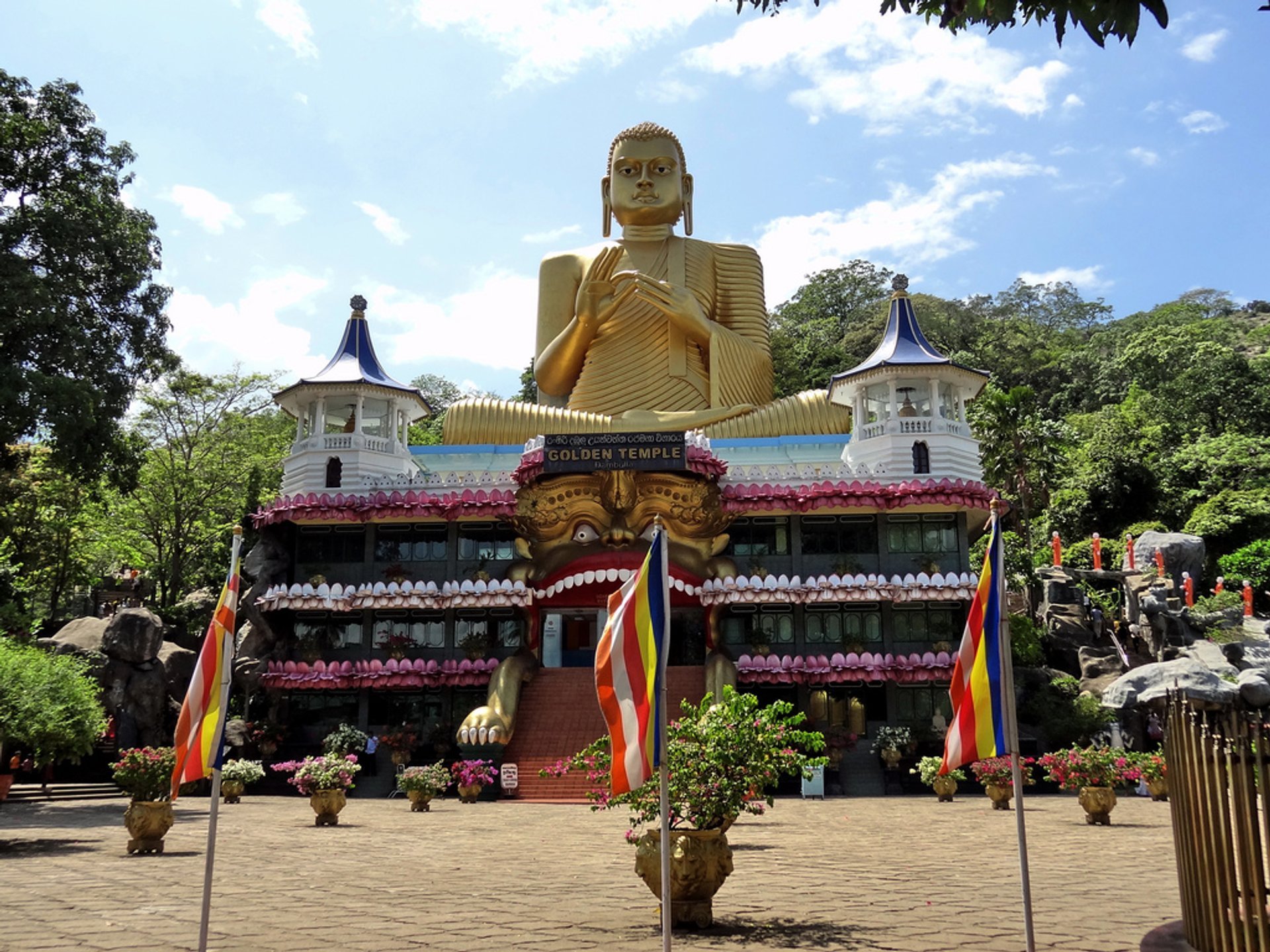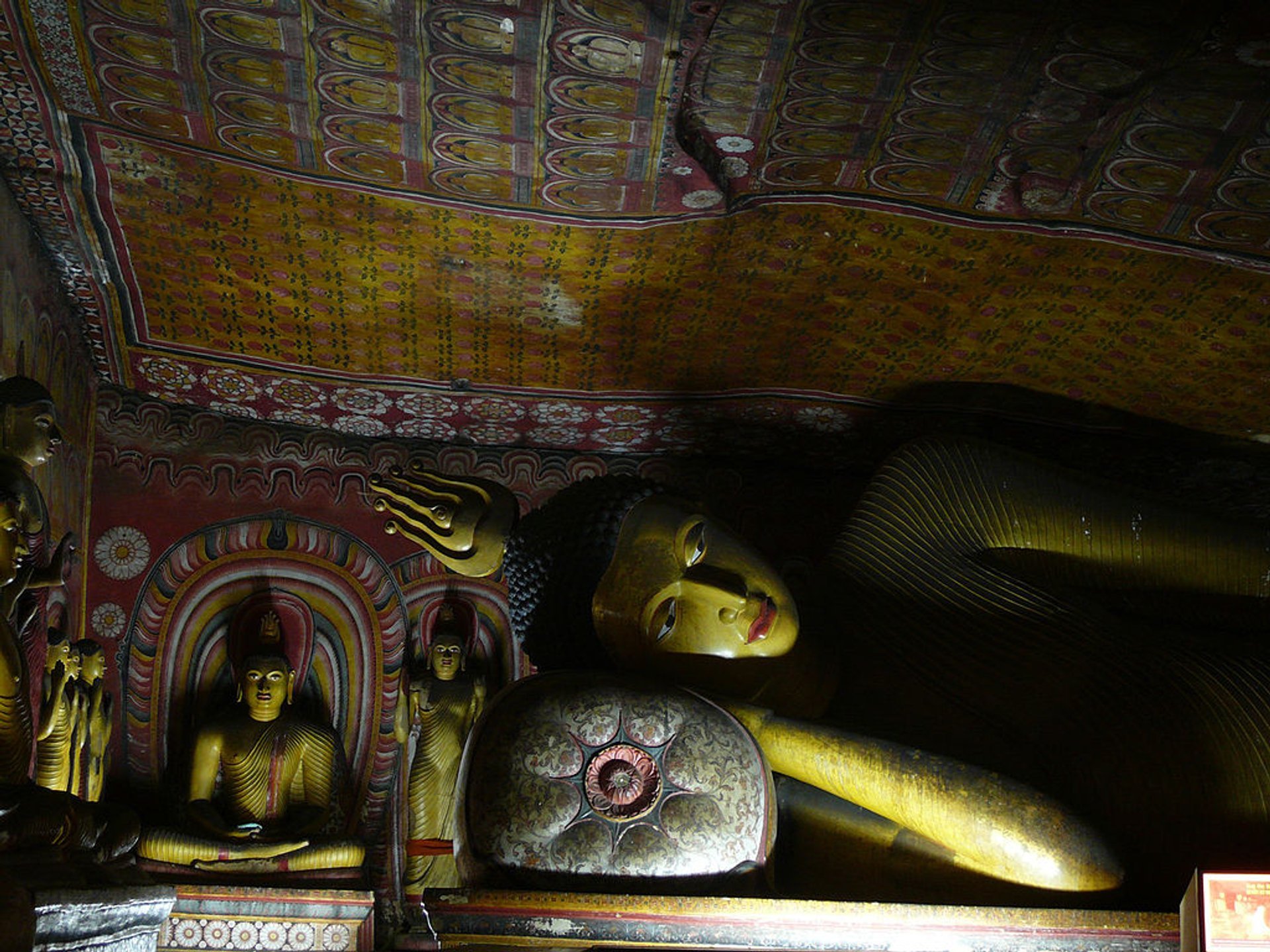 ©
Shirley Sekarajasingham
The rock of Dambulla contains a Buddhist cave temple founded in the 1st century BC and still functioning today. It's part of the World Heritage list of UNESCO. The site features evidence of human art dating back to the prehistoric era. The temple has five caves and 153 Buddha statues, and about 1500 ancient paintings of Buddha cover ceilings and walls.
Caves were used as homes by prehistoric Sri Lankans. They also served as burial sites. After the arrival of Buddhism, many caves were turned into temples. Dambulla is one of the most impressive examples of this trend. The statues and art found there are well-persevered and can tell a lot about ancient people.
You will pass the ticket office at the bottom of the hill, so do buy the ticket right there in order to avoid going back when they check it at the top. Visitors have to take a short climb up the stairs for about 30 minutes to get to the temple with an impressive golden interior. The cave temple is open year round, and the best time to head there is early morning before it gets too hot and crowded.
Find hotels and airbnbs near Dambulla Cave Temple (Map)