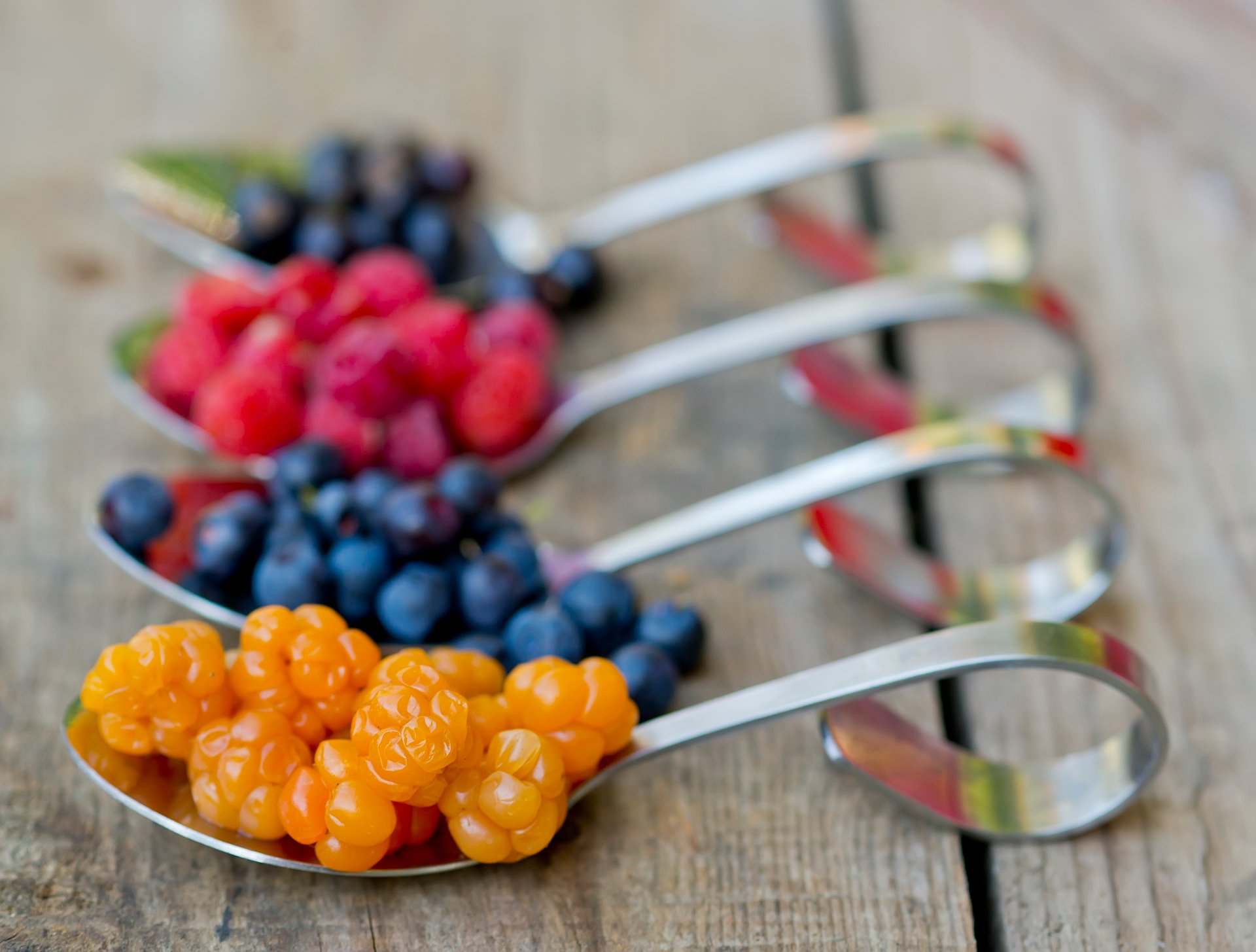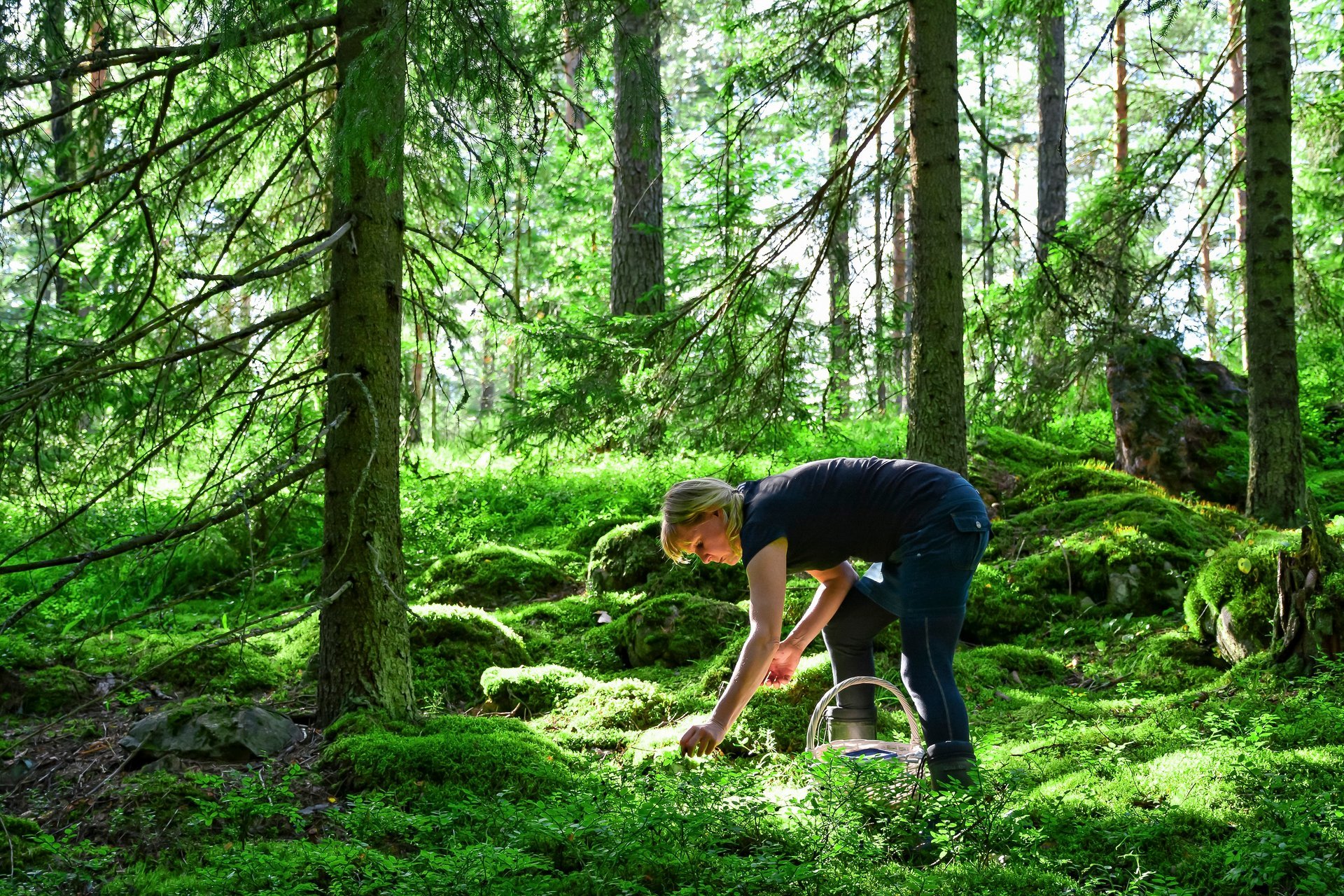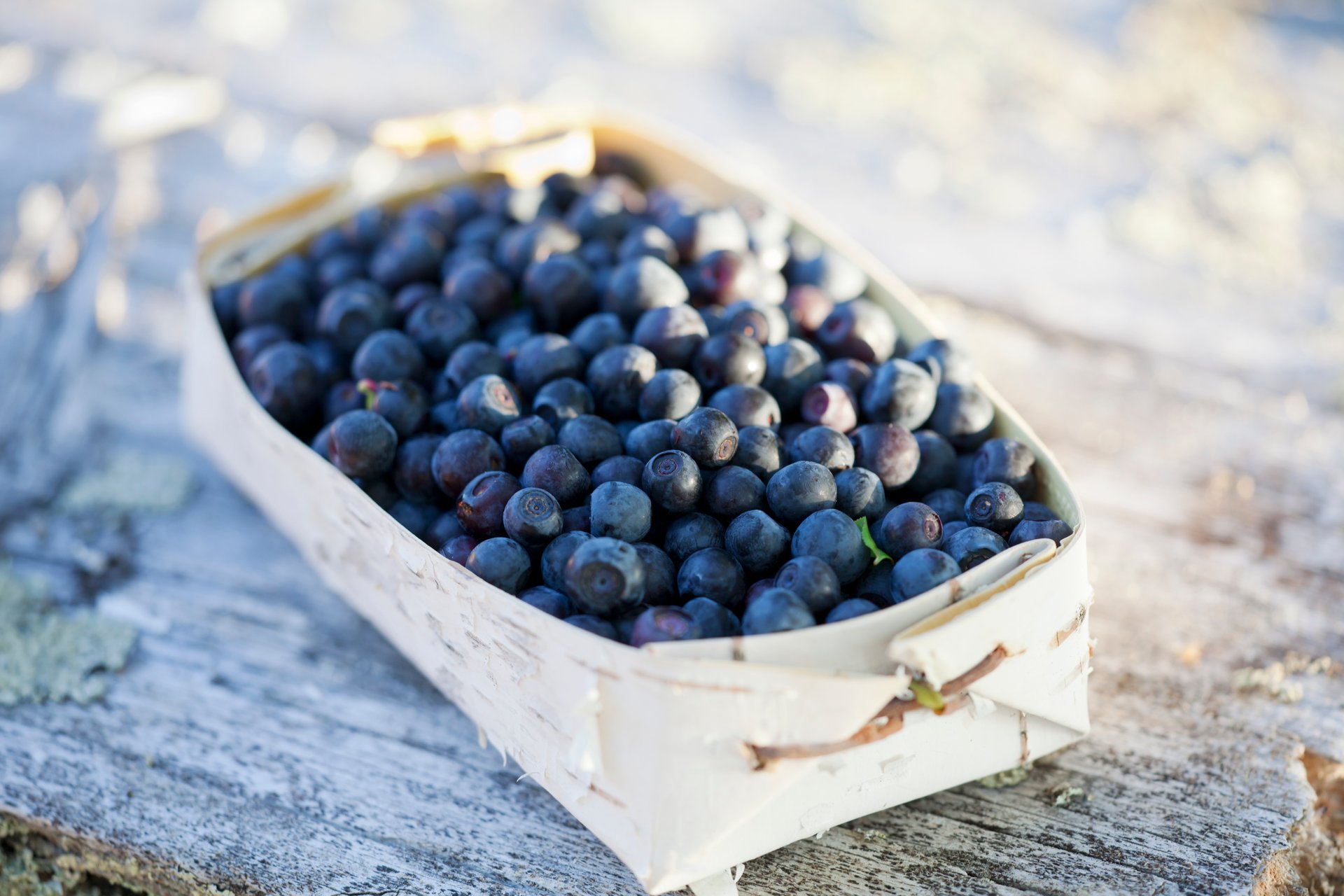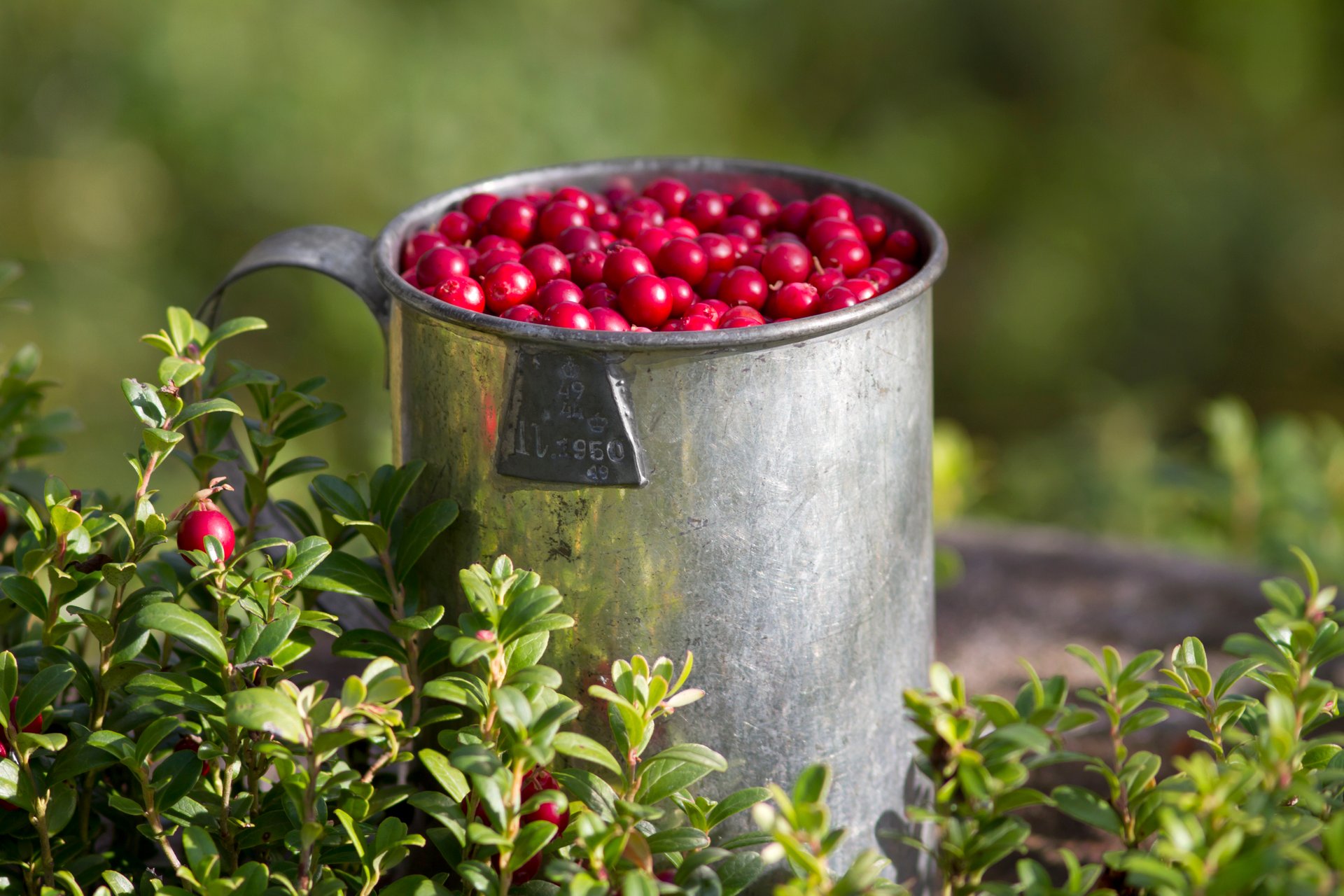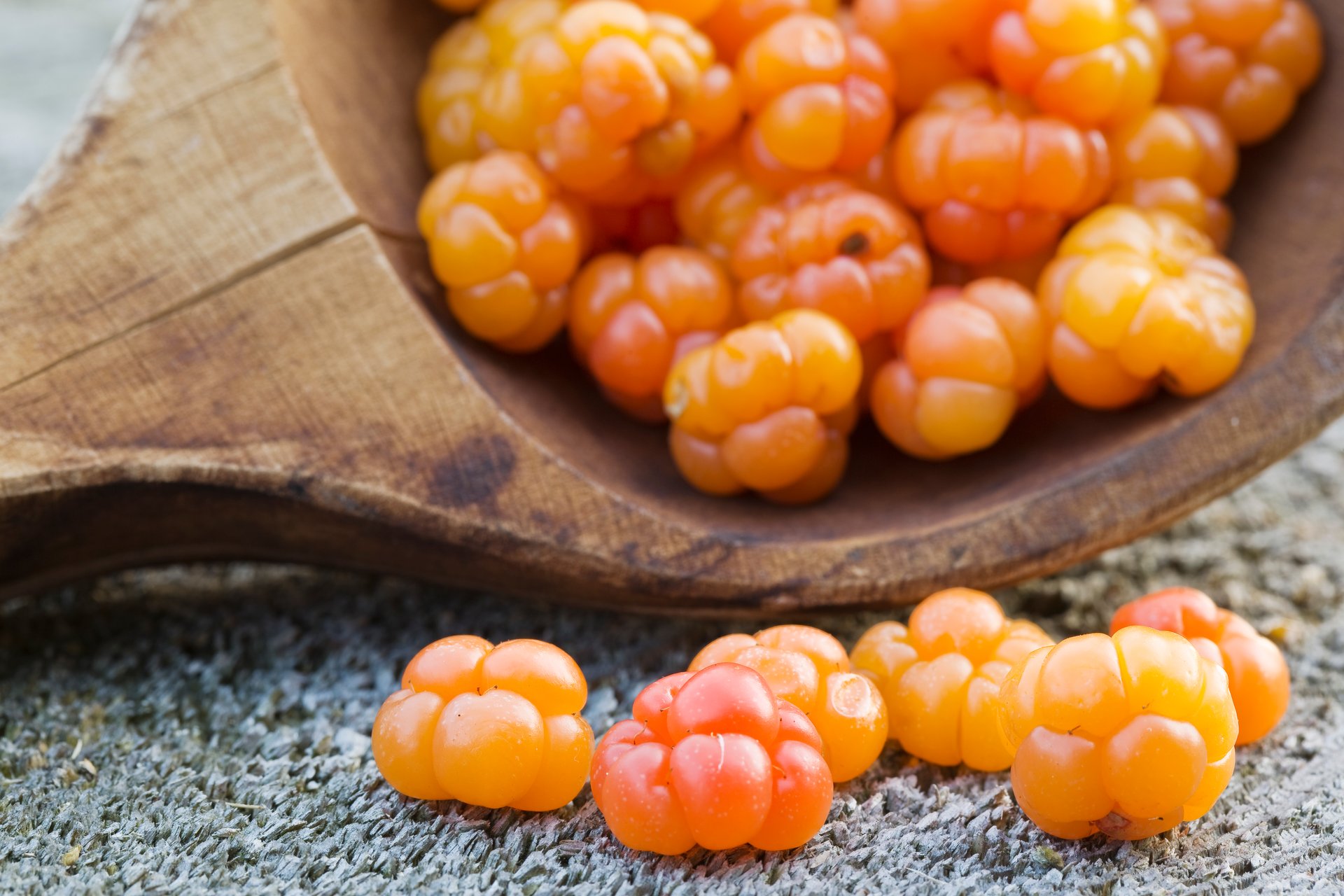 ©
Riitta Weijola/Vastavalo | Visit Finland
Summer in Finland is the time for berries. Lush green forest floors are covered with millions of various wild berries. Over 12 million forest hectares in Finland have been certified as organic, including the whole forest area of Lapland—9 million hectares. Thus, this territory became the world's largest organic area. As berry picking is a free activity in Finland, everyone can enjoy this process and try this sweet summer harvest.
Blueberries, bilberries, cranberries, sea-buckthorn berries, lingonberries, and so much more can be found here so grab a basket and get going! These fresh and tasty berries will enrich your body with lots of vitamins and minerals as well.
Raspberries are a great source of vitamins and minerals. Bilberries contain omega 3 and omega 6, antioxidants, vitamins A, B, and C, and flavonoids and they are sooo tasty. You can find them almost everywhere throughout the country during July and August.
Lingonberries, which grow at the same time, is a source of vitamin E and contains a lot of pectin. It is traditionally served with reindeer and cabbage dishes.
The king of all the berries is the cloudberry. It is also called the gold of Lapland. It contains lots of vitamin C and omega-3 and omega-6. It has a sweet and honeyed taste and is often served with cheese. This berry is the most exotic for foreigners. It is ready for picking for three weeks each July. The main spot for picking is Ranua – everywhere you go you'll easily find cloudberries.
Find hotels and airbnbs near Wild Berry Season (Map)