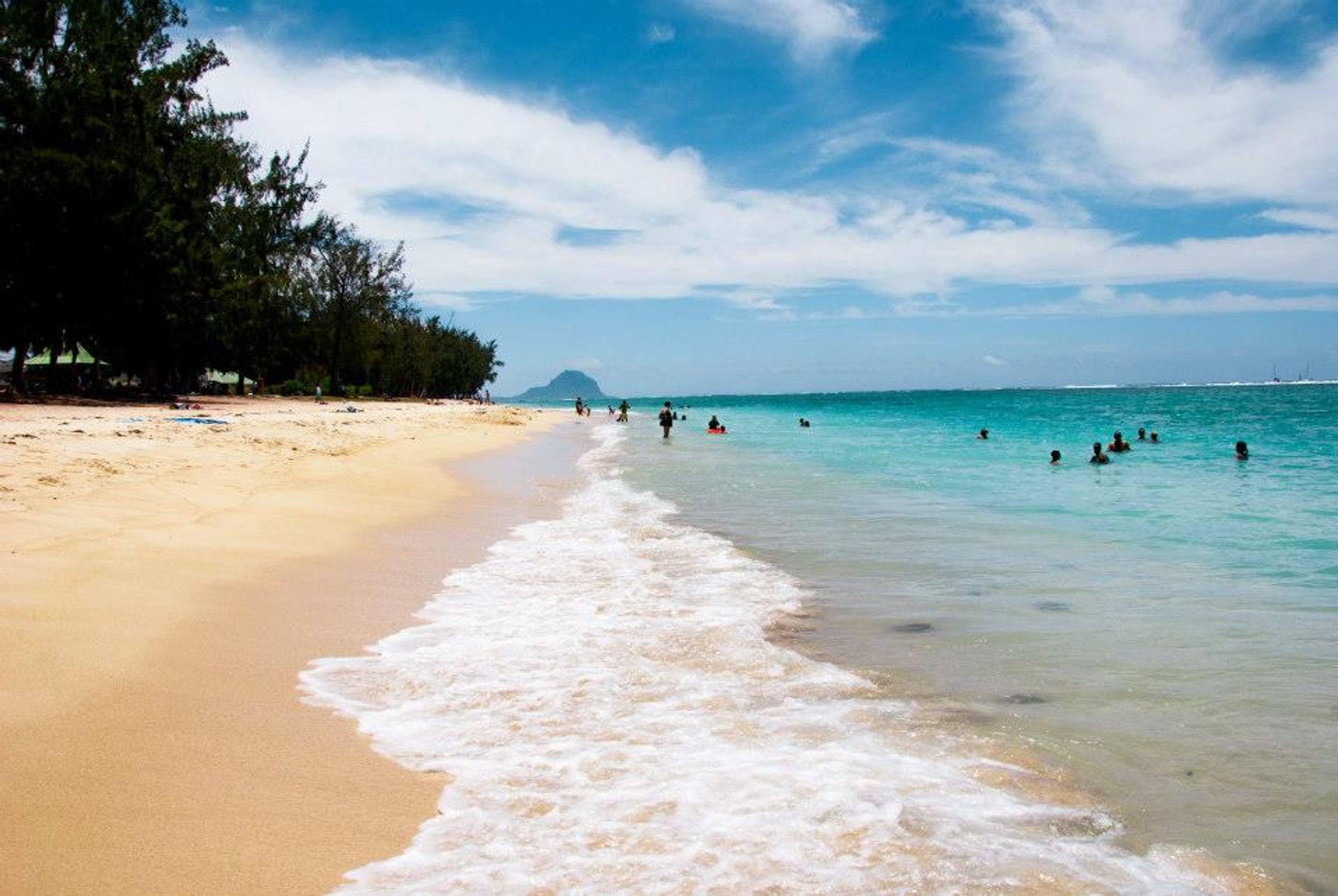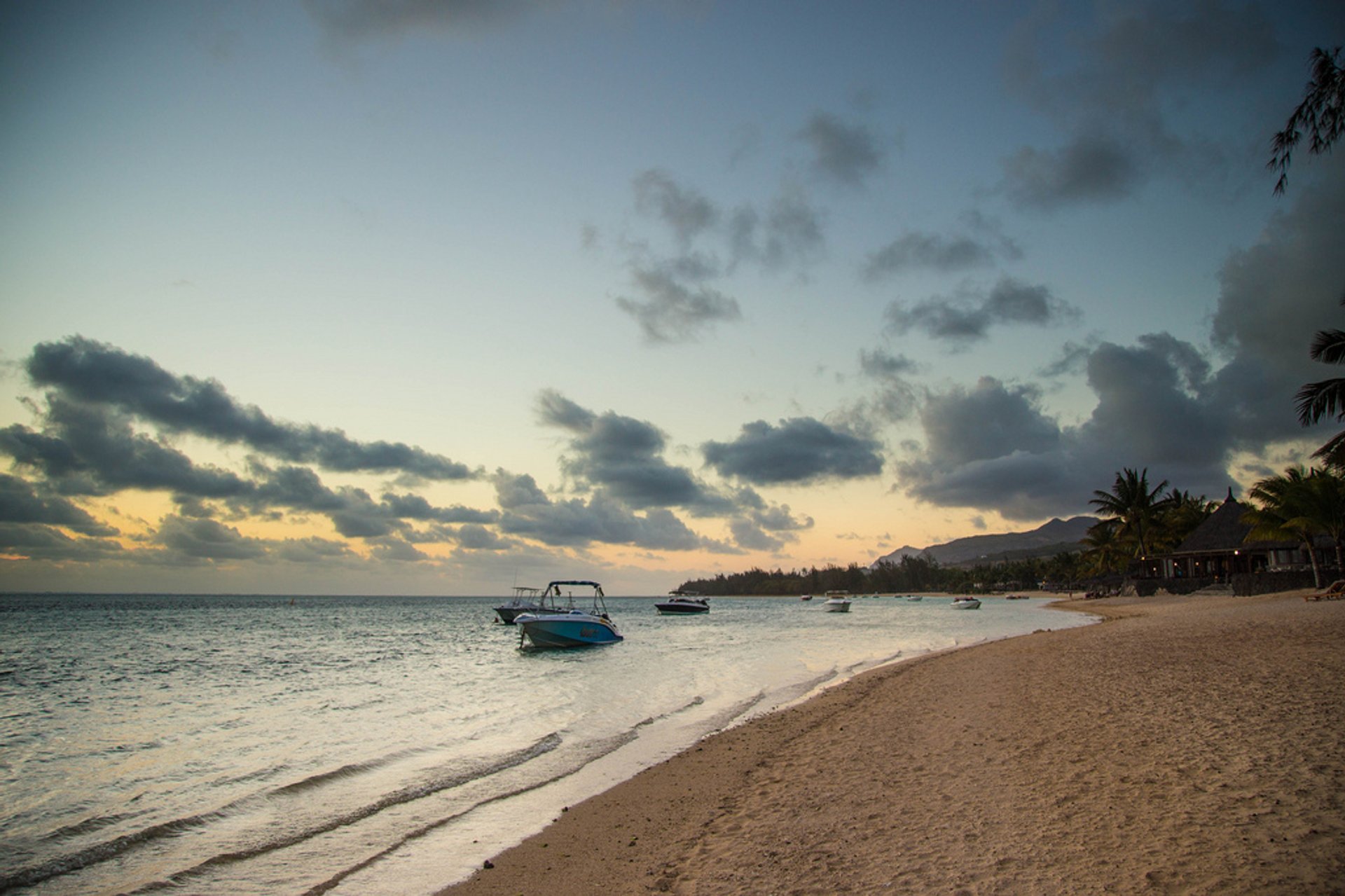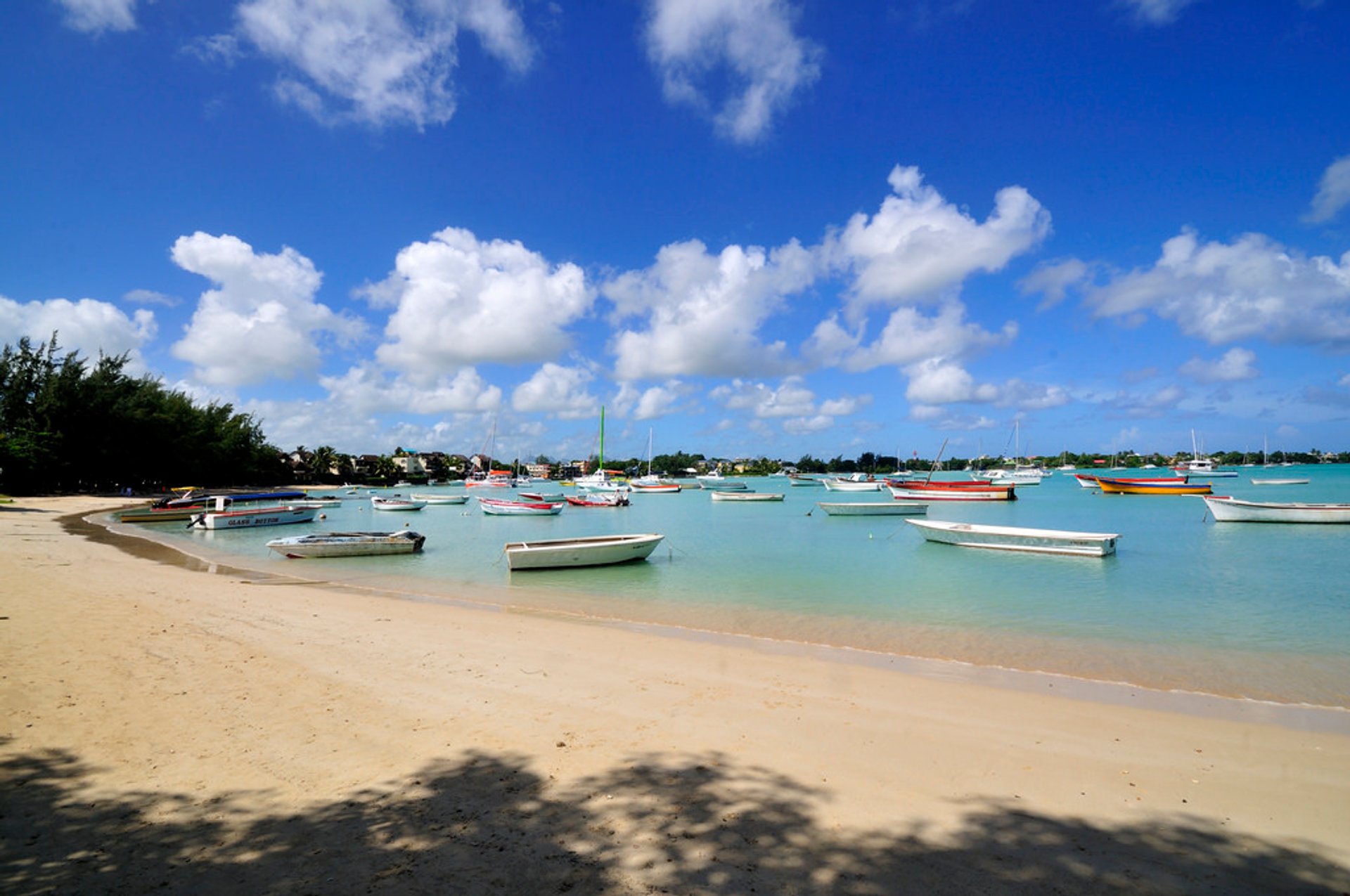 The idyllic Mauritius island is almost entirely encircled by white sandy beaches, blue lagoons, and coral reefs making it a truly perfect destination for beach goers. Though it's safe to say that all Mauritius beaches are perfect for bathing, swimming, and sightseeing, there are some really special ones that are worth your time.
The west coast's Flic-en-Flac beach has quickly developed from a small village to a great tourist attraction due to its beauty and loveliness. Flic-en-Flac is the great place to spend the whole day—it has beautiful white sand, clear blue water, and incredibly colourful sunsets.
If you're an early bird, stunning sunrises accompanied by the refreshing waves can be found on the east coat's Belle Mare Plage. If you're looking for something quiet, little La Cuvette beach surrounded by trees is a great cosy play to relax far from the noisy crowd. For those looking for an authentic atmosphere, there's Pereybere beach is really popular among locals.
The best time for a relaxing beach holiday is from November until January and from April until May—the weather is hot yet very pleasant due to the south-west trade winds.
Find hotels and airbnbs near Beach Season (Map)