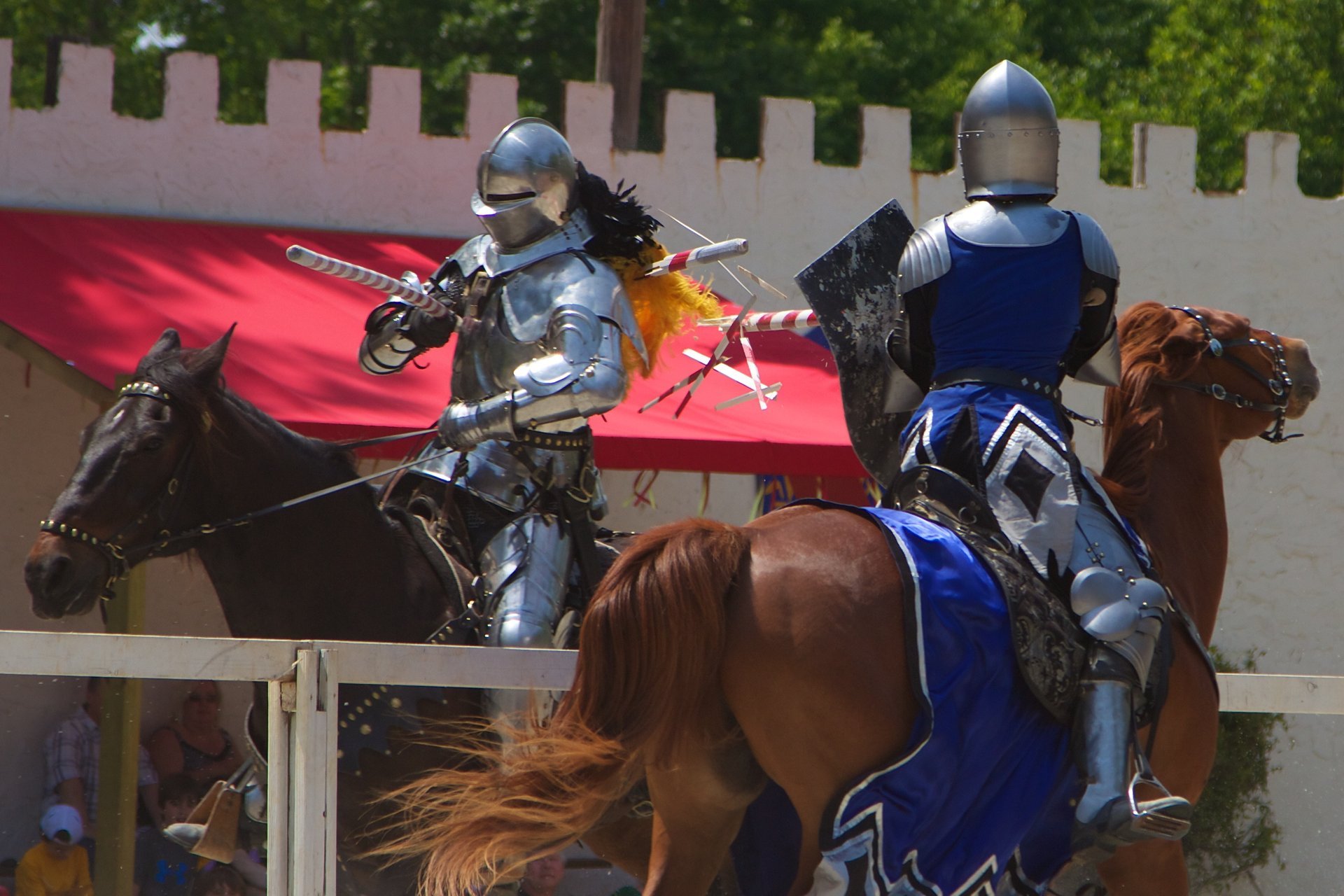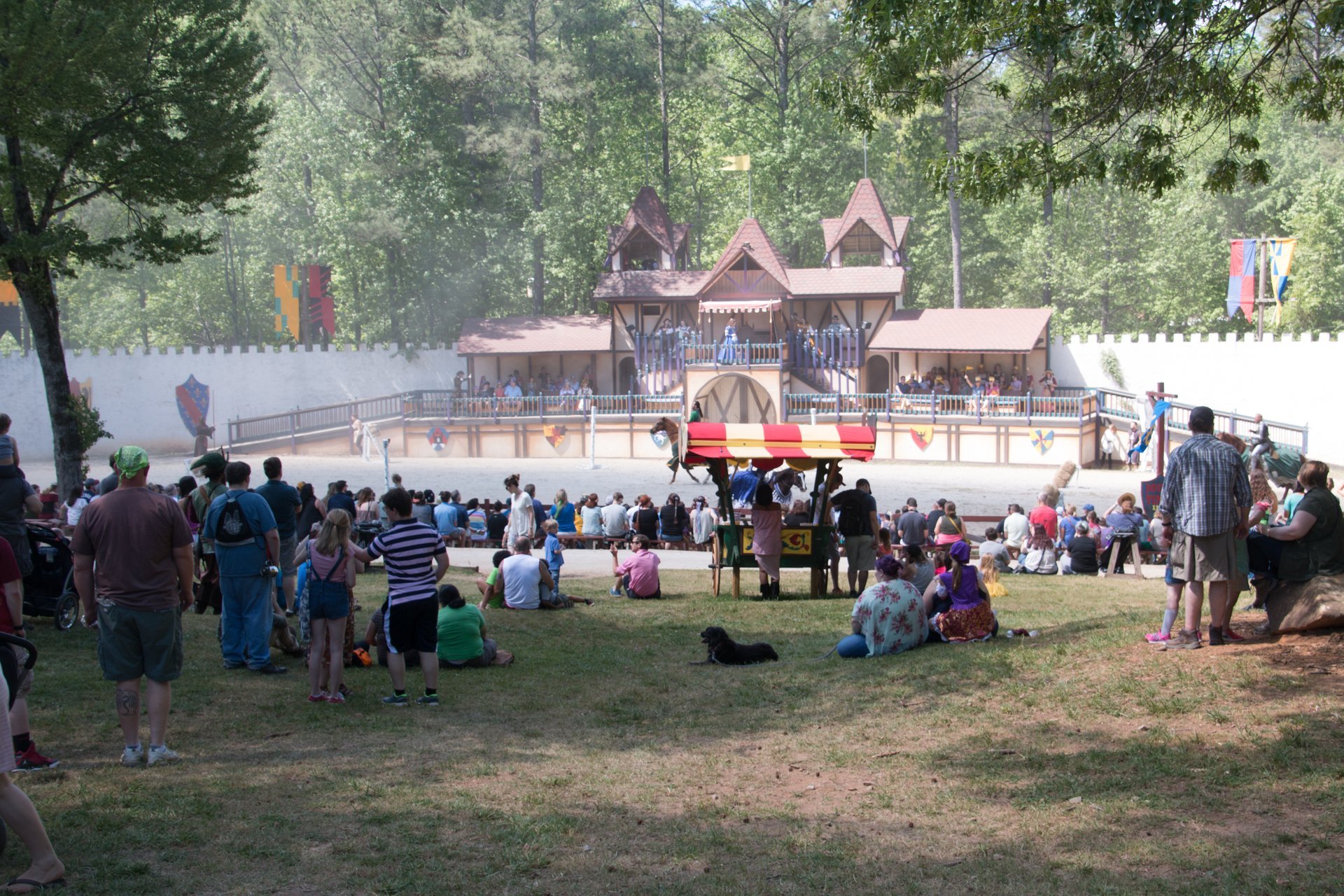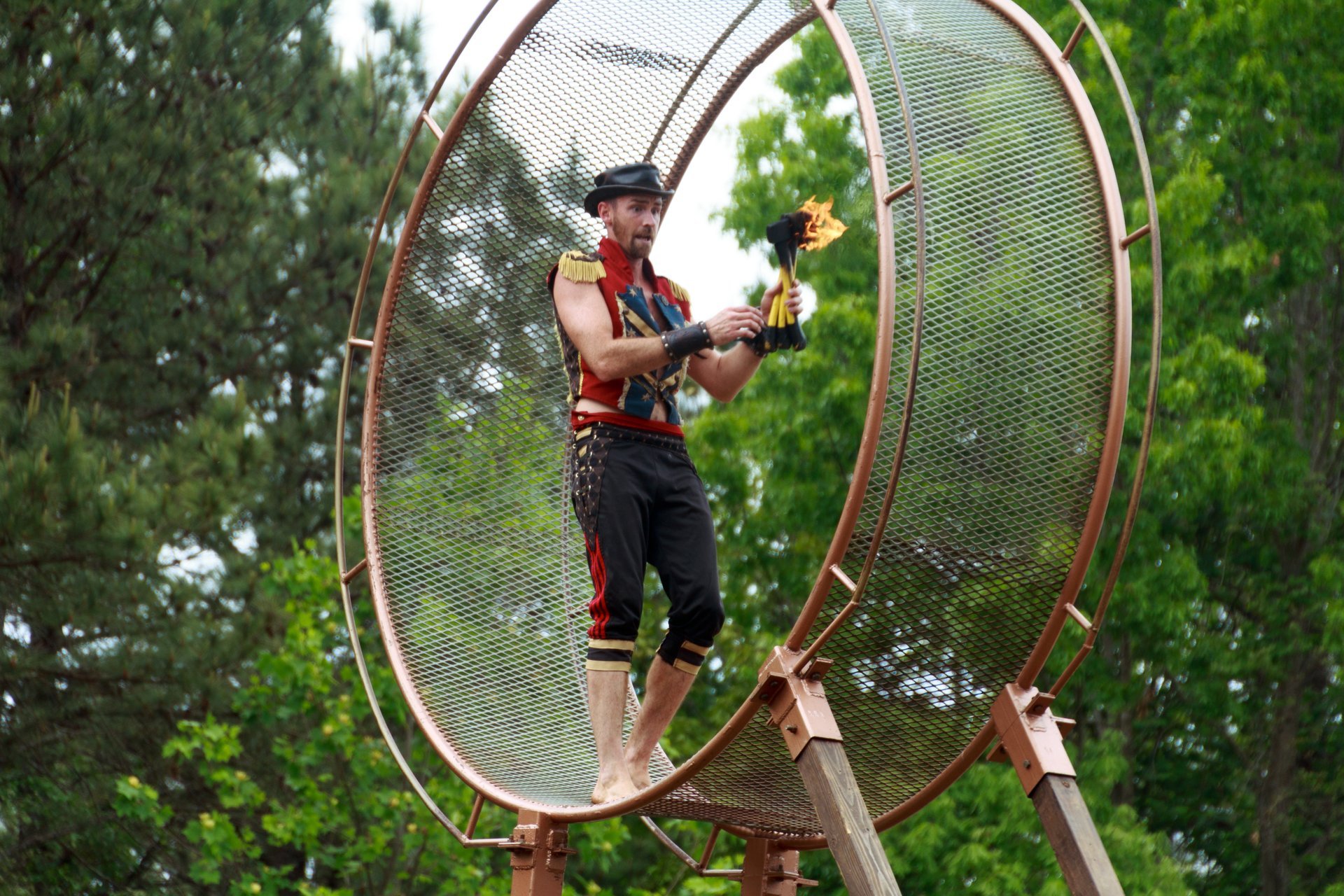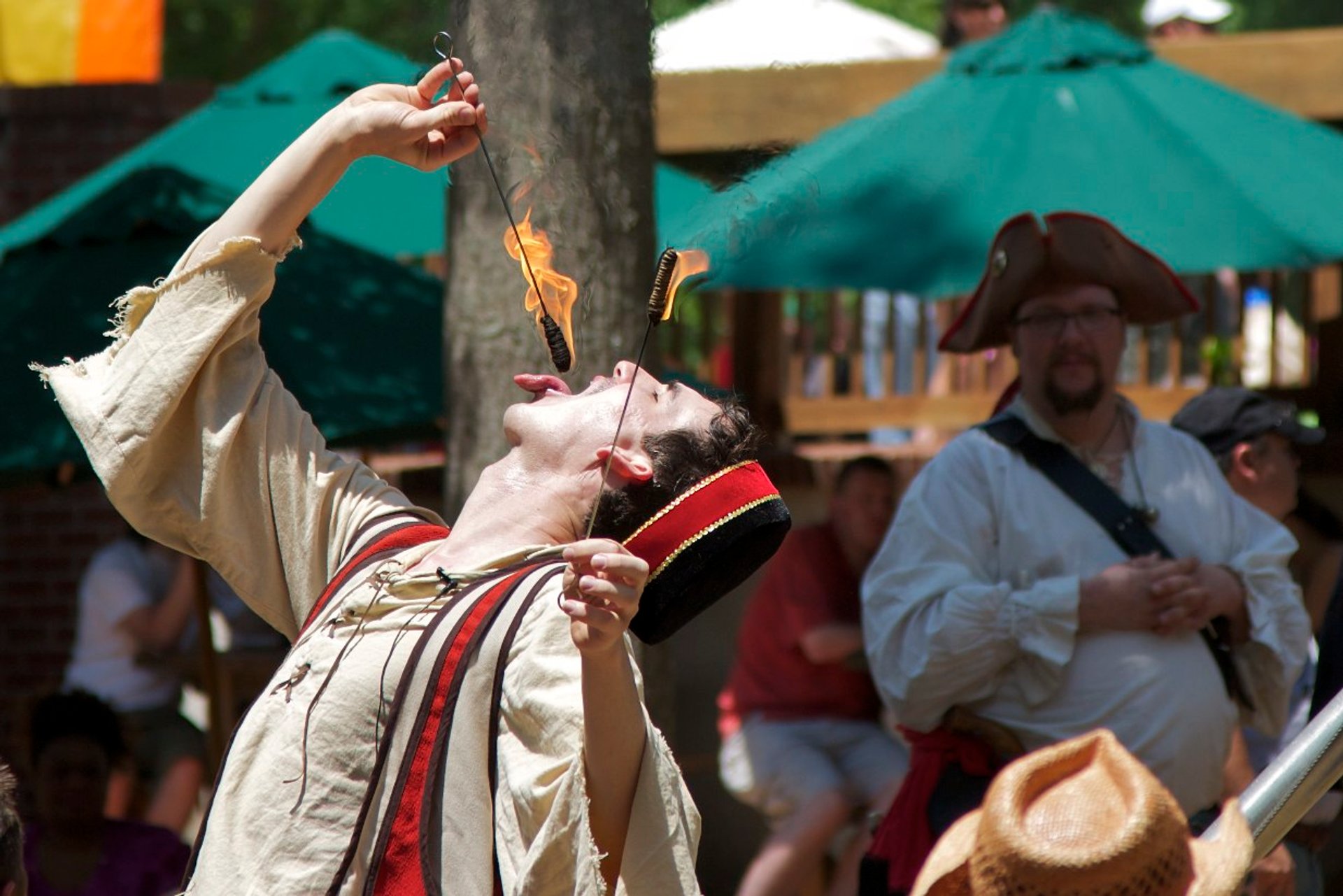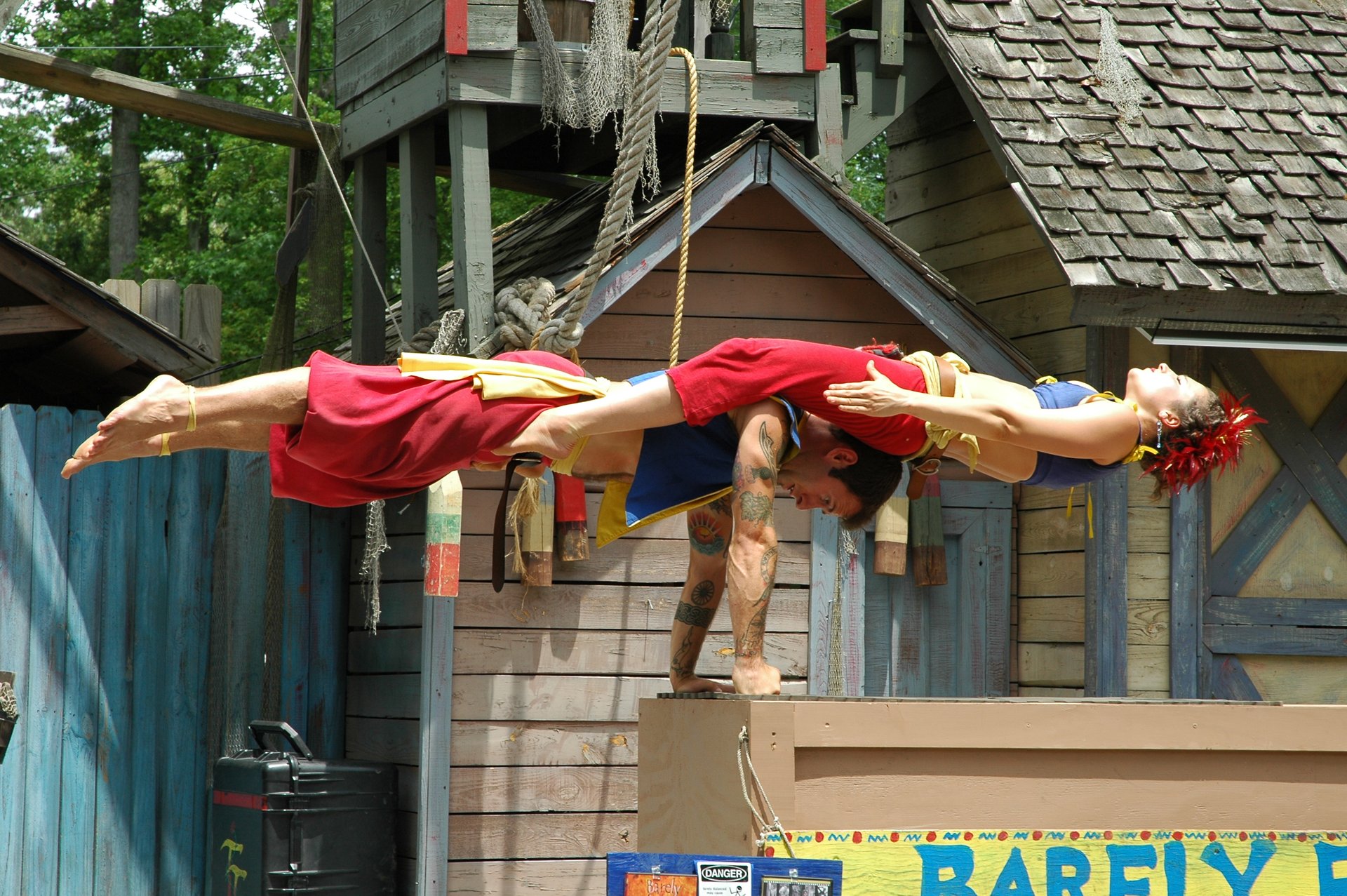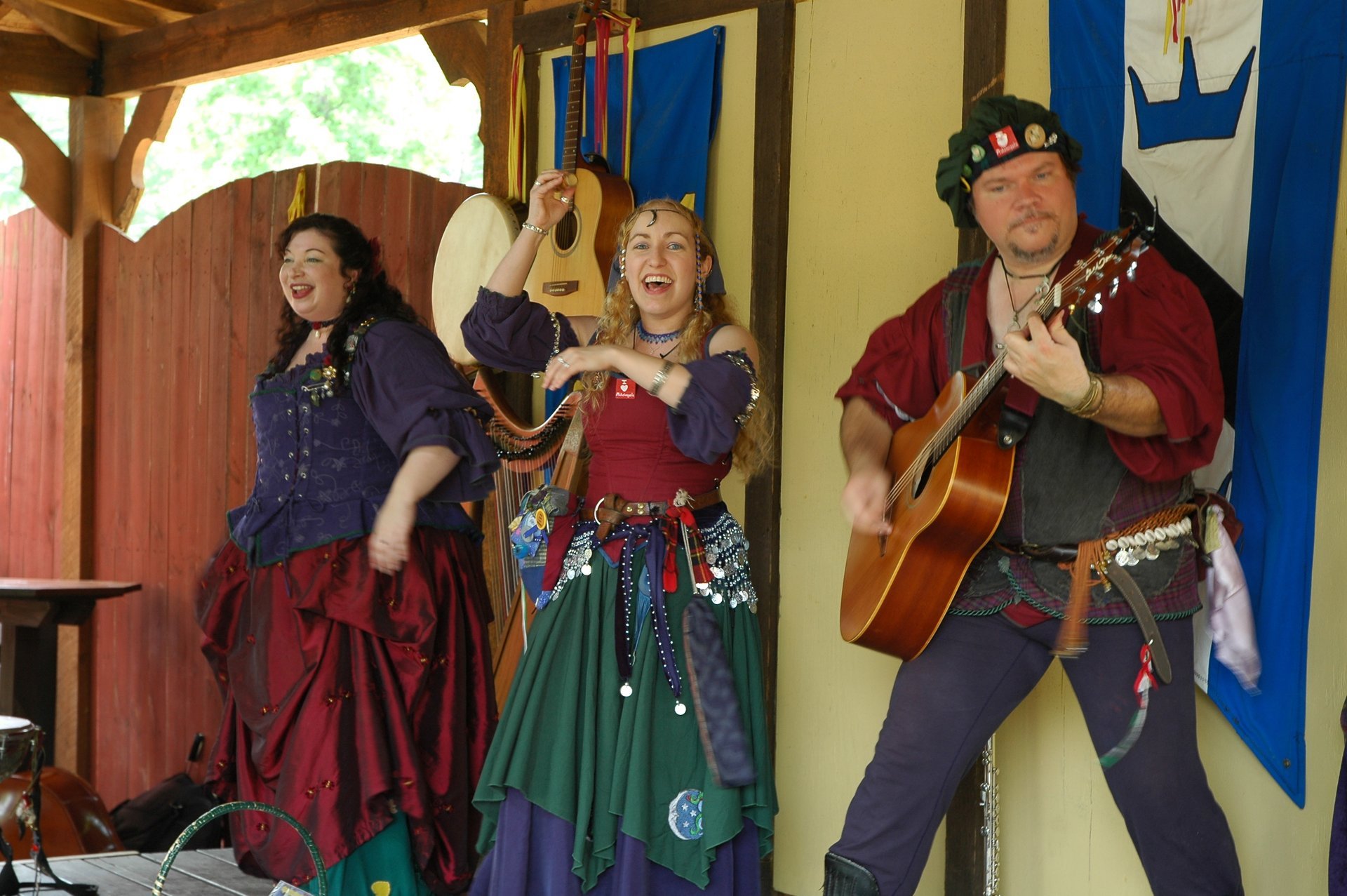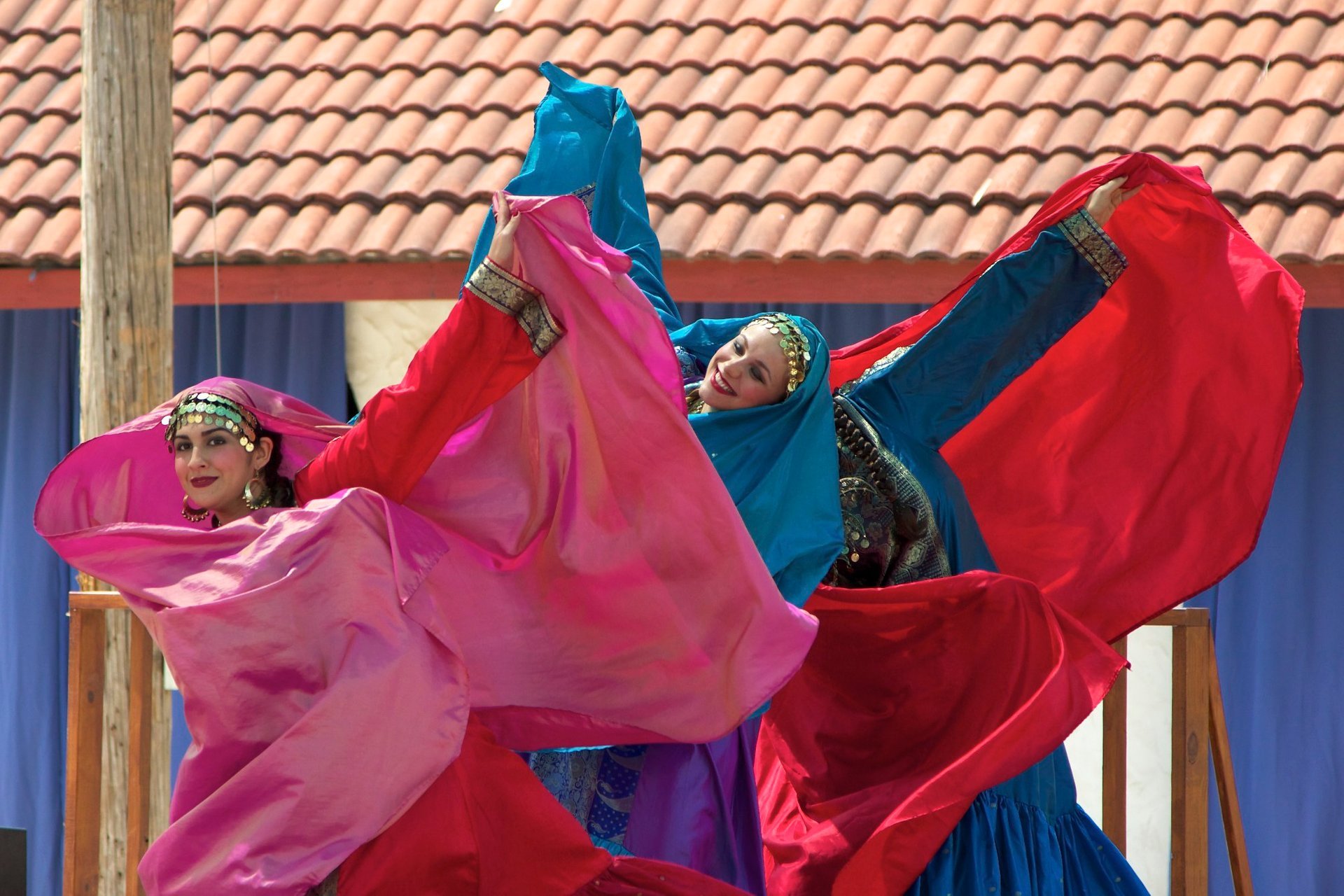 Travel back in time every spring at the Georgia Renaissance Festival in Fairburn, Georgia, about a half-hour drive from Atlanta. During the eight weekends from mid-April to early June, visitors can step through the gates of Newcastle into 16th-century England. The 13-hectare (32-acre) village hosts over 150 artisan shops, dozens of taverns and pubs alongside 10 stages for performances.
The Festival program keeps the entire family busy all day long. Over 1,000 characters on the streets offer a unique interactive and immersive experience. Don't miss ancient craft demonstrations like weaving, coin making, glass blowing, and spinning. In addition to that, there is entertainment like jousting tournaments and sword-swallowing performances. Young visitors of the Georgia Renaissance festival can enjoy human-powered rides, games, and activities like a rock climbing wall, fairy tea party or a haunted ship.
One of the biggest attractions of the fair is Equus Maximus—The Extreme Joust. A large arena hosts the knights in their shining armour challenging each other for a fight with crossbow, lance, sword, and chariot. The show features plenty of stunts, horseback riding tricks, and much more. Other shows include comedy, acrobatics, theatre​, and hypnosis. Not to mention jugglers, musicians, magicians, wandering minstrels, and bards.
Feast like royalty on hundreds of tasty items on the menu. You can start off with an appetizer like pretzels, potato skins, and cheese on a stick and then move to giant roasted turkey leg or steak on a stake. Wash it all down with a refreshing soft drink or a hearty ale. Then top it all off with a dessert. You'll not go hungry at​ the Festival Village!
The Georgia Renaissance Festival's gates open on Saturdays, Sundays and Memorial Day Monday from 10:30 a.m. to 6:00 p.m. Tickets can be purchased at the gate and online (slightly cheaper). Organizers offer discounts for groups of 15 or more. Kids aged 5 and under enjoy free admission. Moreover, companies can apply for promo codes for their employees.
Find hotels and airbnbs near Georgia Renaissance Festival (Map)