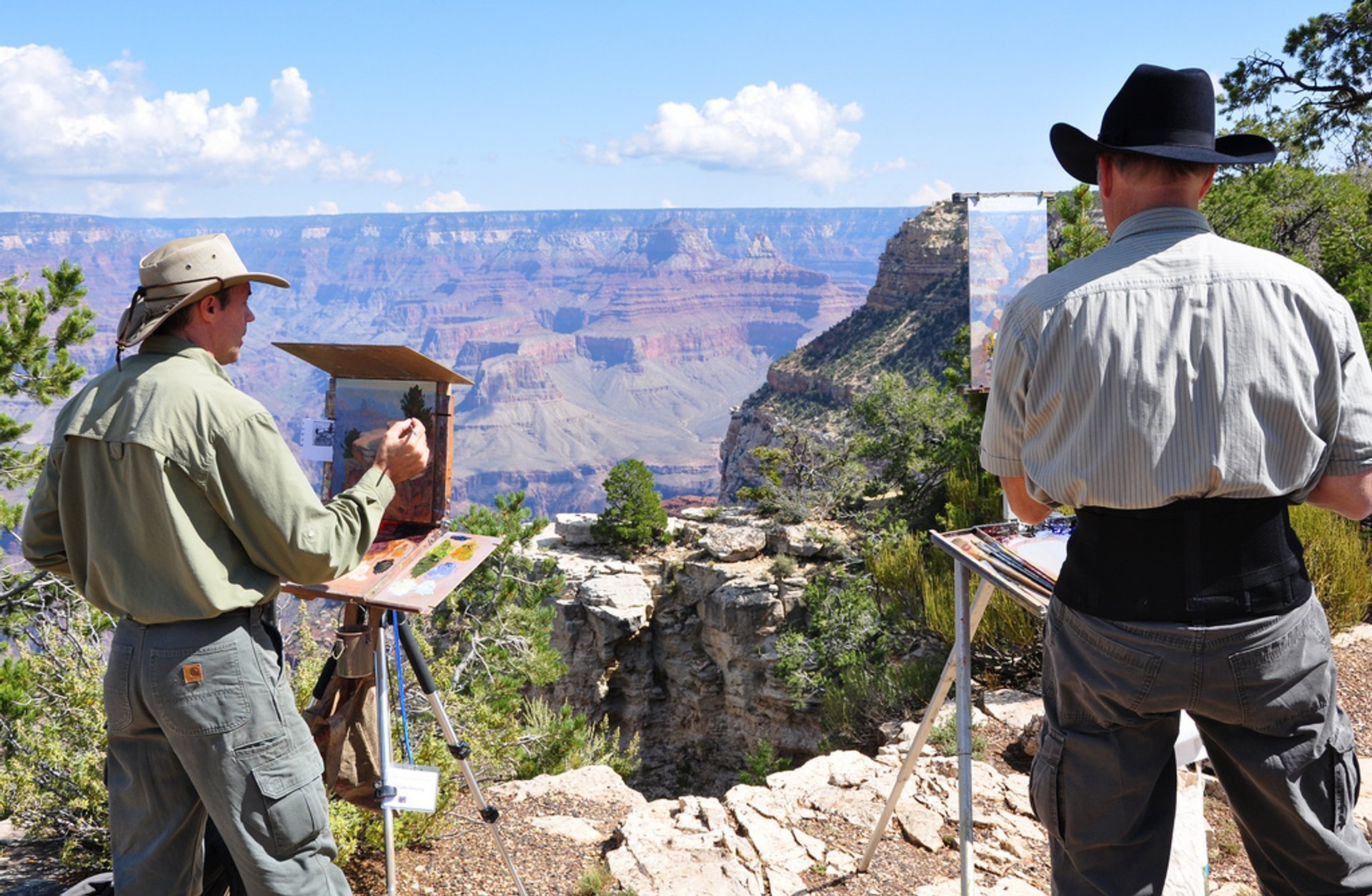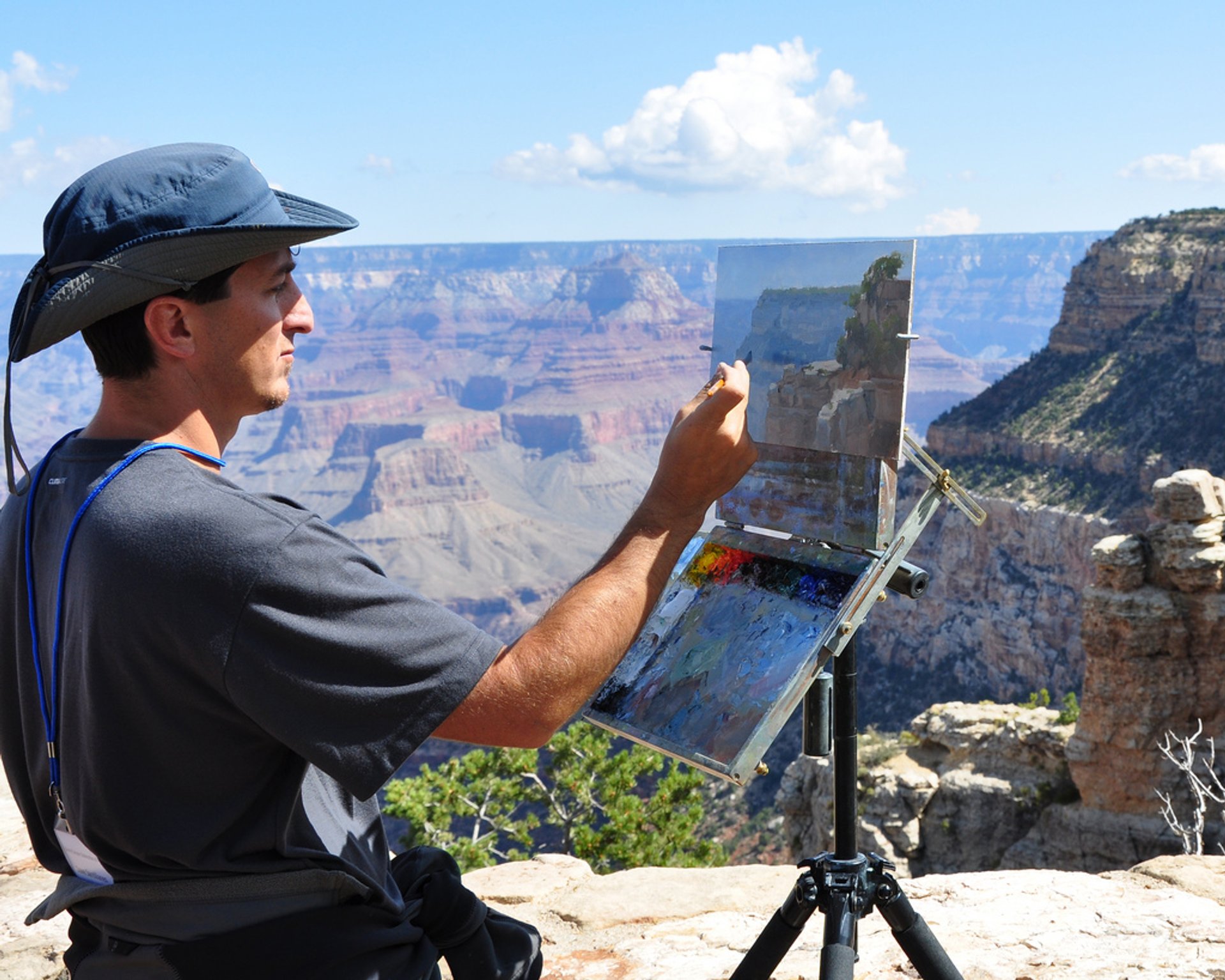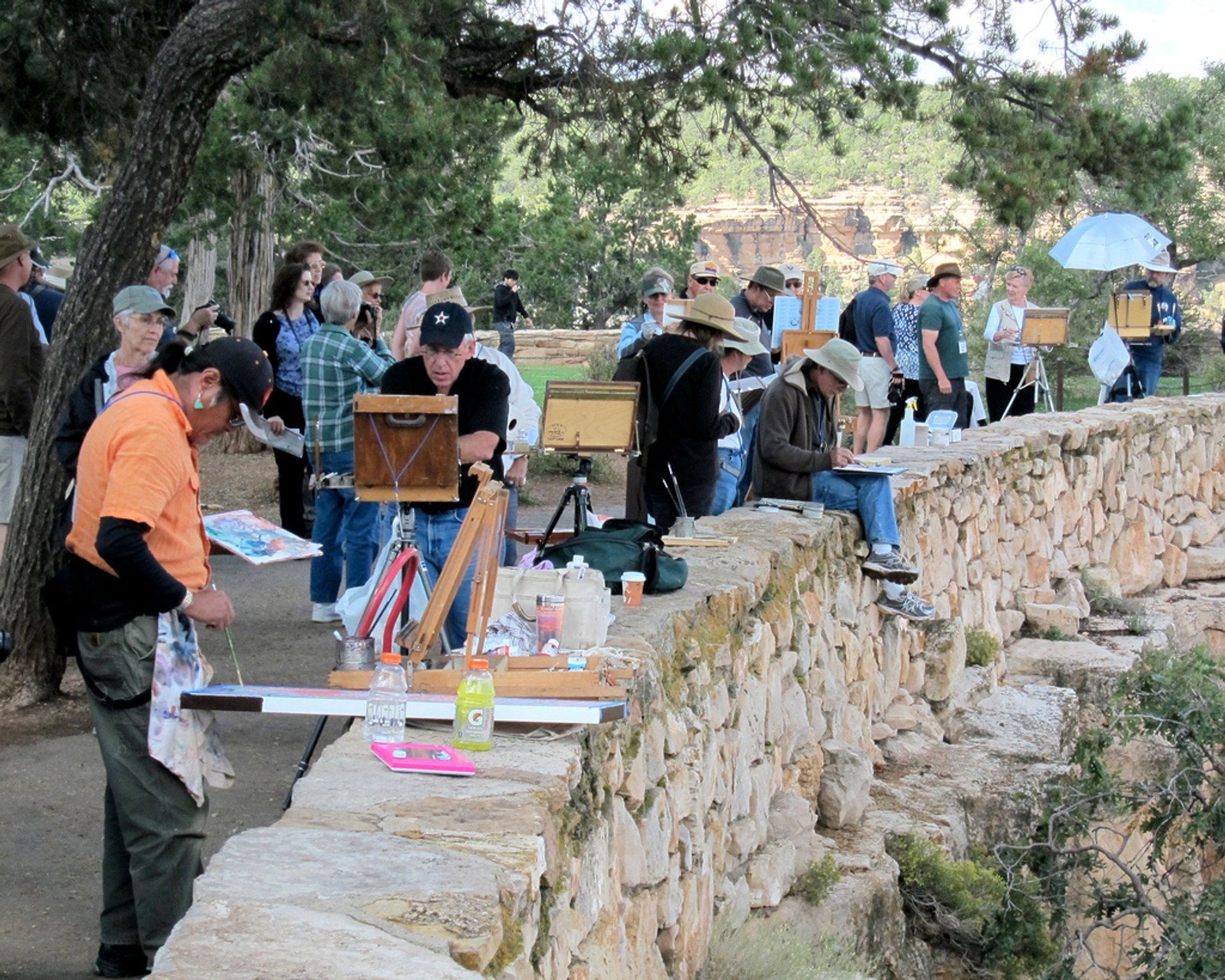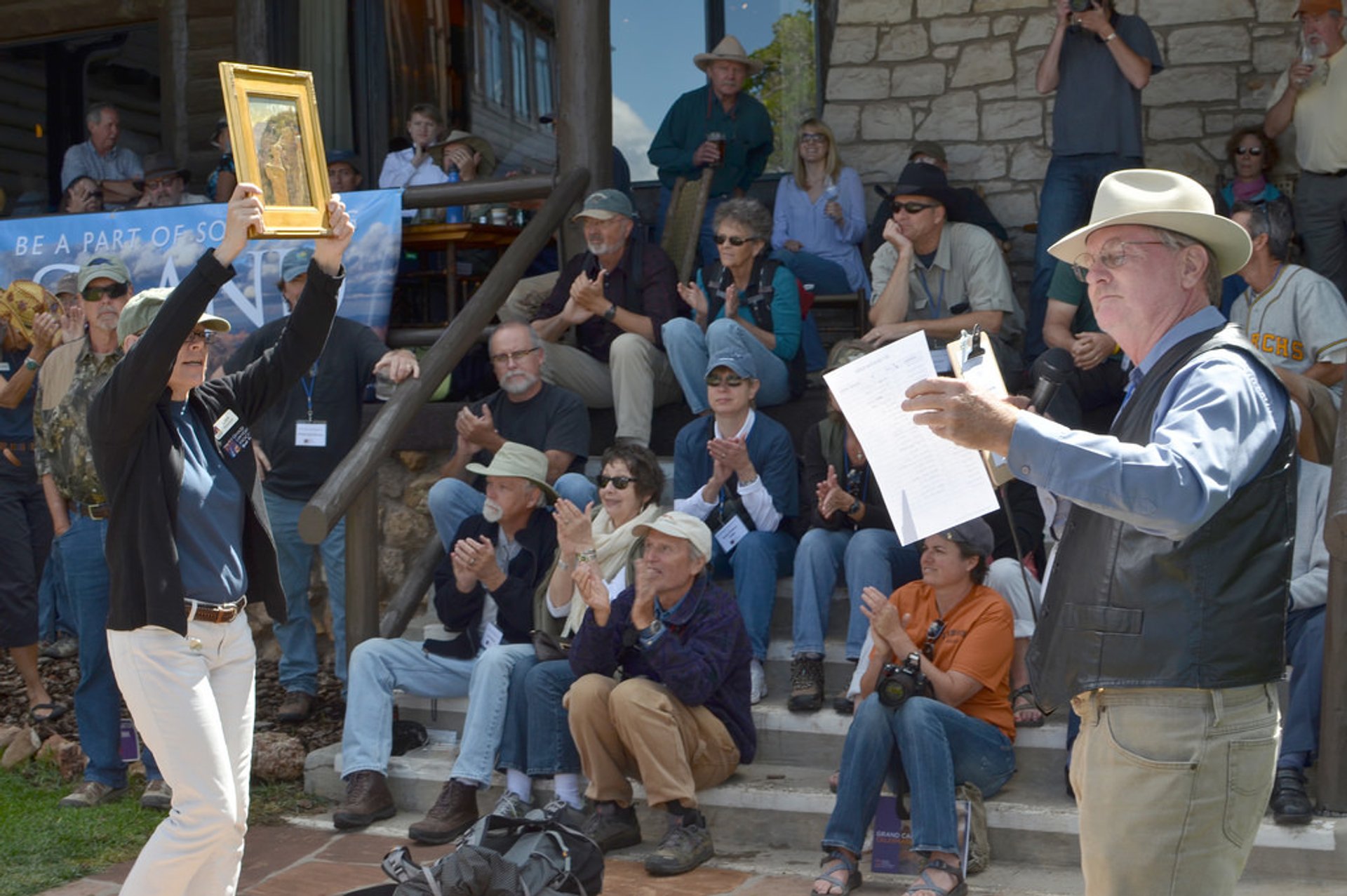 Erin Whittaker | Grand Canyon National Park
The Celebration of Art is a beautiful tradition taking place in Grand Canyon annually between early September and mid-January. It actually falls into two distinct parts—a week of actual painting followed by a four-month-long exhibition. So, if you happen to visit in early autumn, you'll witness dozens of artists creating beautiful artwork inspired by this vast landscape.
Plein Air Painting continues for six days—artists occupy the most breathtaking spots at the South Rim and North Rim, at Phantom Ranch and Indian Garden. They challenge themselves in an attempt to recreate the ever-changing palette of colours and shades. One has to be fast and spontaneous to make it in a two-hour window until the picture has changed completely.
The Quick Draw event takes place at the end of the week, right after the Plein Air Painting, in the Grand Canyon Village. Afterwards, the visitors partake in an auction that follows the Quick Draw event. It's a wonderful opportunity to bid on your favourite painting that has been created just moments ago and to take a piece of the Grand Canyon home.
The art exhibit and sale are running for the next four months in the Kolb Studio set on the edge of the South Rim.
Find hotels and airbnbs near Grand Canyon Celebration of Art (Map)