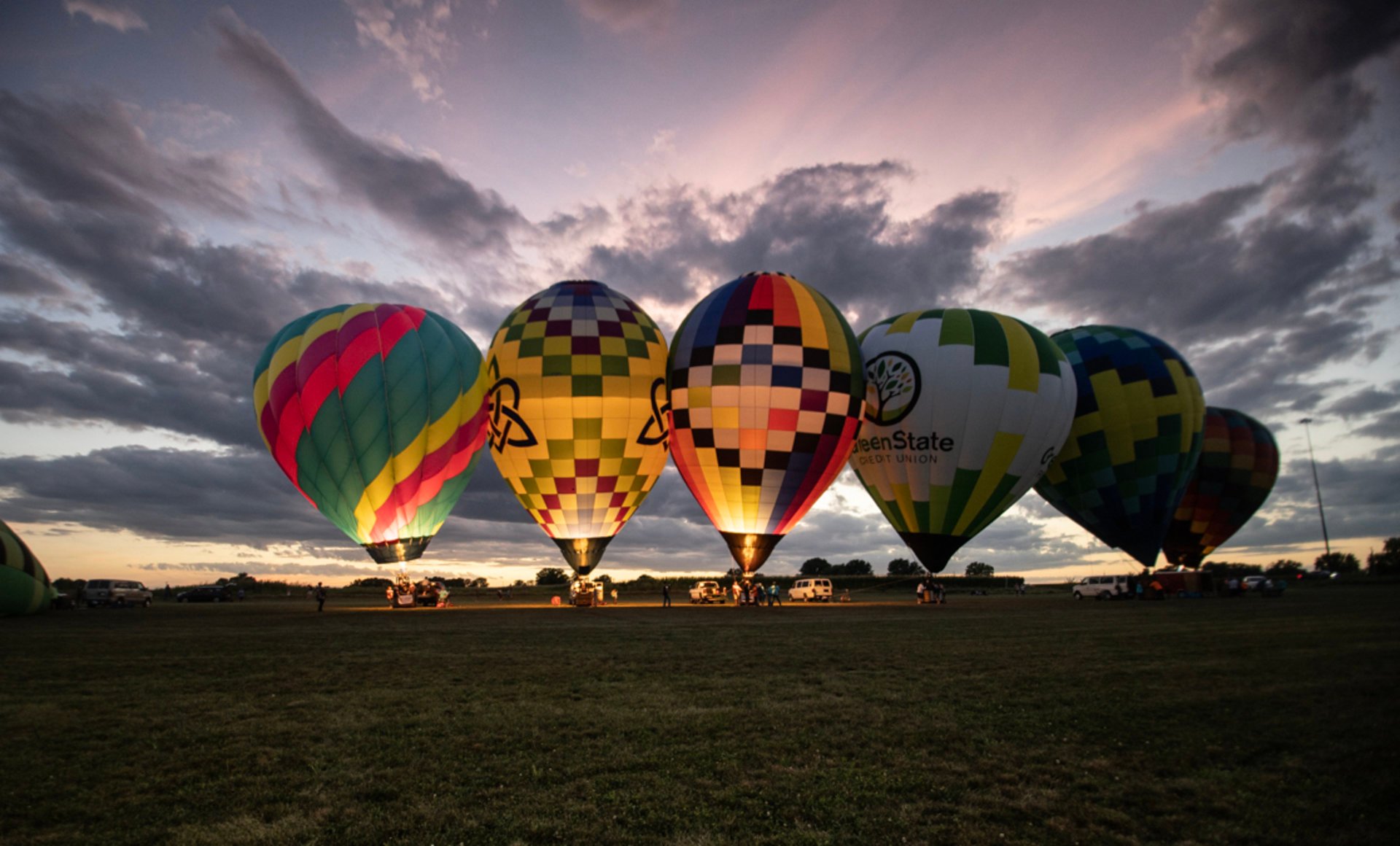 Quad Cities Balloon Festival is a beloved annual summer event in the Quad Cities region, located in Southeastern Iowa and Northwestern Illinois. Watch dozens of balloons take off into the sky and have an evening picnic on a cozy blanket, watching balloons glowing like giant lanterns in the night sky!
The festival starts at about 4 pm with dozens of balloons launching at 6 pm, followed by the beautiful balloon glow at 8 pm. The same schedule is observed on the second day of the festival, with most of the activities taking place in the afternoon.
Many families bring lawn chairs and blankets to the Rhythm City Casino Resort grounds, where the Quad Cities Balloon Festival is held. Vendors and food trucks offer plenty of treats and beverages, but you are welcome to bring your own picnic if you want to. Visitors can see pilots preparing their balloons for a launch and then marvel at the sight of them lifting effortlessly and disappearing into the sky.
Find hotels and airbnbs near Quad Cities Balloon Festival (Map)